Why Daniel Suarez Will Win the 64th Daytona 500 (Don't Laugh!)
Go ahead and laugh. Get it over with.
Daniel Suarez will win the 64th Daytona 500.
Done snickering yet?
There is no NASCAR digital proof, but an anonymous Michael McDowell was a good pick last year, right? How about another last-lap crash propelling Suarez to the lead on the final turn of the 2.5-mile Daytona International Speedway?
It seems to happen each season-opening race now.
Daniel Suarez wins 64th Daytona 500 after avoiding last-lap crash; don't laugh, it could happen
Last year, McDowell drove virtually unscathed through a fury of last-lap wreckage, claiming a career-defining victory. He no longer was the driver who was 0-for-357. He's now a Daytona 500 champ, and he appears comfortable in the Next Gen cars.
On Feb. 19, Xfinity Series rookie driver Austin Hill escaped one of the worst accidents in Daytona history when Myatt Snider's No. 31 Chevrolet Rose off the track and flipped backward into the fencing. The machine landed as a shell. Snider did not suffer significant injuries as a credit to the new technology's safety measures.
"A little sore," Snider said, reported by nascar.com. "I mean, I got pretty banged up there, so I just want to make sure I'm being as careful as possible.
"… I'm just so glad that I'm safe; I'm not any more torn up than I am. Just wish we could have gotten a better finish out of it."
While Suarez's crashes were significantly less dramatic, he knows what it feels like to crack up at Daytona.
This year, though, his luck turns around. On Victory Lane, he will dance around a sombrero like the one he wore during driver introductions for the Clash at the Coliseum on Feb. 6.
Ross Chastain: 'I think he said you stink here;' Suarez: 'I do, yea'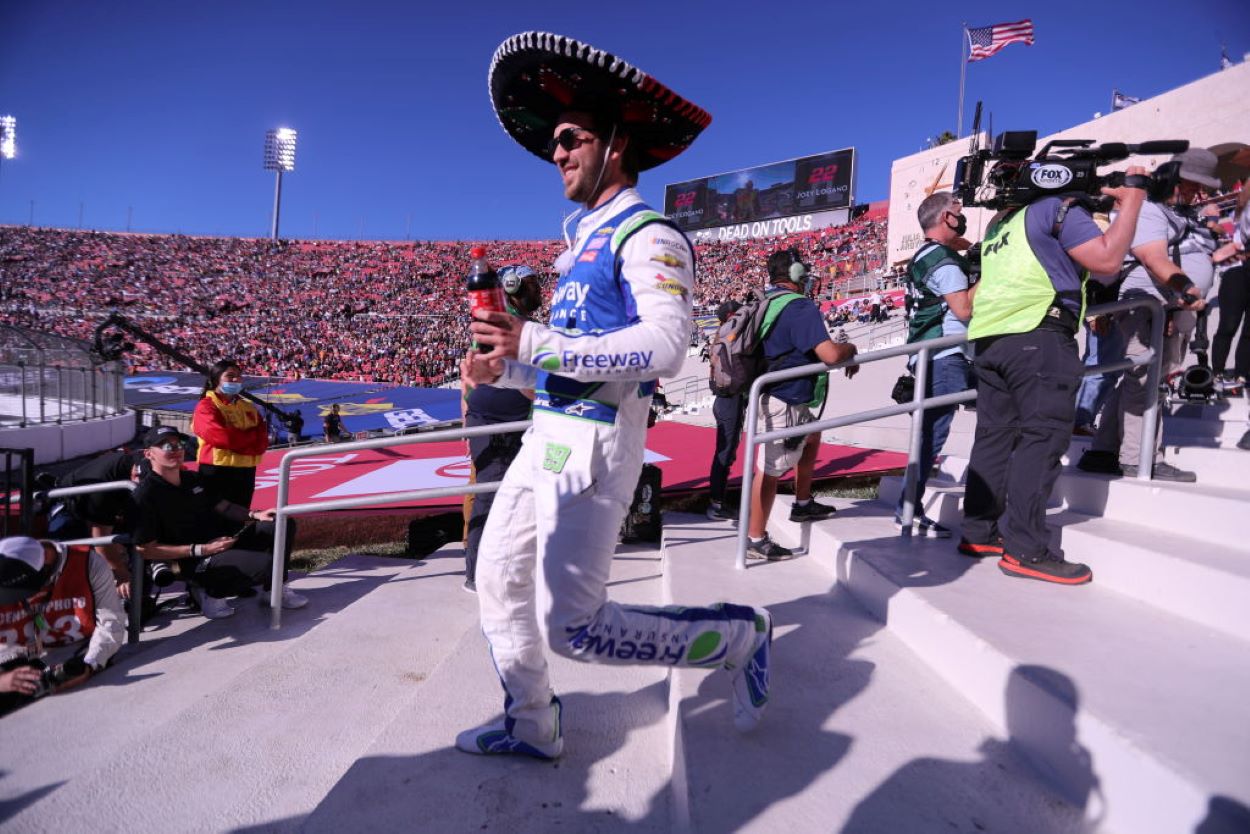 To pull off the laughable, Suarez will need to change his sluggish tri-oval history.
In four previous Daytona 500 starts, Suarez crashed out. As if that's not bad enough, in 2020, he failed to quality in a Gaunt Brothers Racing ride.
At least Suarez and his teammate, Ross Chastain, joked about his poor Daytona performances during Media Day on Feb. 16, motorsport.com reported.
"I think he said you stink here," Chastain quipped.
"I do, yea," Suarez responded. "He's right."
Entering his sixth full-time Cup campaign, Suarez has yet to win in 179 starts. Last year, he had one top-five finish in all 36 appearances.
But TrackHouse Racing's Next Gen cars appear to be as strong in its second season as some of the more prominent, more established organizations. NASCAR wanted to create more driver parity with the new technology.
A Suarez win on Feb. 20 would solidify that movement.
Suarez's Daytona 500 history includes 4 crashes, 1 DNQ; 1 win?
In five Daytona 500s, Suarez's best finish came during his rookie season with Joe Gibbs Racing (JGR). He placed 29th in his first Cup start. He didn't finish, but at least he completed 141 of 200 laps. It remains a career high.
The 2017 promotion caught Suarez off guard. Former driver Carl Edwards retired late in the offseason, and JGR scrambled to fill the seat.
"It was very overwhelming," Suarez recalled to NBC Sports. "A lot of things were going on. It was good. I felt that it was a good start.
"Like I always say, the best is yet to come."
Yea, like more last-lap mayhem during "The Great American Race," creating another unlikely winner … like Suarez.
Don't laugh.
It could happen.
Like Sportscasting on Facebook. Follow us on Twitter @sportscasting19.
RELATED: Kyle Larson, Joey Logano, Ryan Blaney: Drivers to Watch During the Daytona 500