Why DeAndre Jordan Will Never Rebound Like Wilt and Russell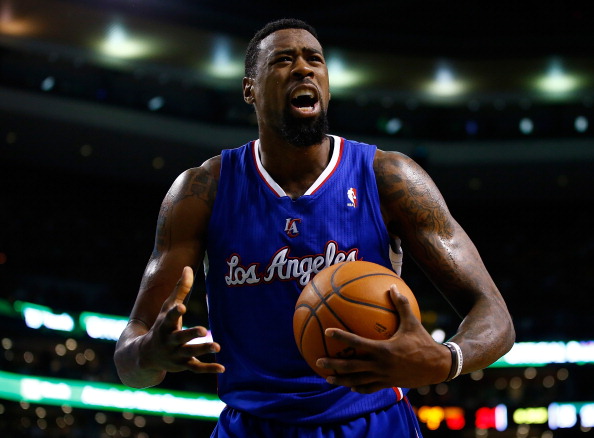 Heading into Monday night's game against the Dallas Mavericks, things weren't looking so hot for the Los Angeles Clippers. Not only were they riding a four-game losing streak, but they were once again missing Blake Griffin, who is sidelined indefinitely following elbow surgery. Their first game without the superstar was not pretty, as the OKC Thunder rolled all over the Clippers, 131-108, on Sunday night. The Clippers needed to rebound against Dallas, and that's exactly what they did.
The Los Angeles Clippers defeated the Dallas Mavericks 115-98, but it was DeAndre Jordan who stole the show by going for 22 points and pulling down a career-high 27 rebounds. This rebounding total was the most by any individual on the year, and it was enough to draw some pretty lofty comparisons to the great Wilt Chamberlain.
However, despite Jordan's dominance on the glass, it seems a bit premature to put him on the same level as Chamberlain. Don't get us wrong: Jordan is good, but he's not that good. Quite frankly, there's only one big who remotely compares to Wilt's rebounding prowess, and that's Bill Russell. These two are in a league of their own, and we don't ever see Jordan joining them.
All statistics are courtesy of Basketball-Reference.com and SportsBlog.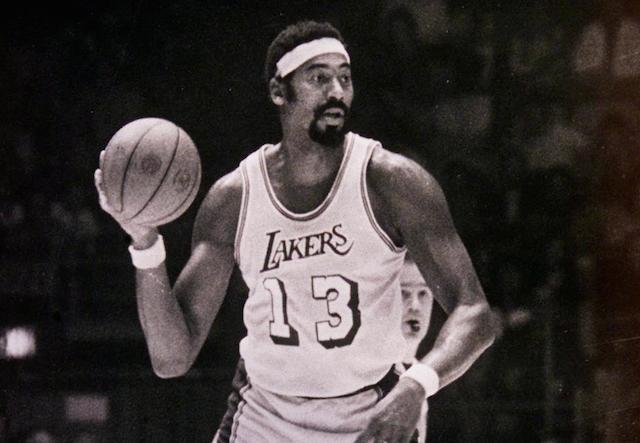 There should be no denying that DeAndre Jordan is the among the best rebounders in the NBA today. His numbers speak for themselves. Jordan is averaging 13.7 rebounds per game, including 4.5 on the offensive end. So far he leads the NBA in defensive rebounds, total rebounds, rebounds per game, and defensive rebound percentage; he's on pace to lead the NBA in average rebounds per game for the second season in a row. In today's game, Jordan owns the glass. But from a historical standpoint, he's not even close.
If Jordan were to finish the season with his current average of 13.7, it would be his best single-season number, a career high for the 26-year-old. However, Wilt's best single-season average was 27.2 rebounds per game, which he did during the 1960-1961 season with the Philadelphia Warriors. On top of that, Chamberlain owns the top three single-season rebounding averages of all time. Each of these totals was greater than 25 per game. And Bill Russell, well, he averaged his most rebounds per contest in 1963-1964. That number was 24.74 per game. But the key to being considered one of the best is also longevity, and Wilt and Russell were second to none.
Jordan has had two breakout seasons of rebounding dominance, but he's only averaging 8.5 per game for his career. Russell played 13 seasons in the NBA and averaged 22.45 rebounds per contest. And Chamberlain, whose playing career lasted from 1959-1973, averaged 22.89 rebounds per game. That's complete and utter domination. But there's no denying that grabbing 27 rebounds in a game is impressive, and Jordan deserves to be acknowledged. However, Chamberlain and Russell are the only two players in history to top 50 rebounds in a single contest. That's just otherworldly.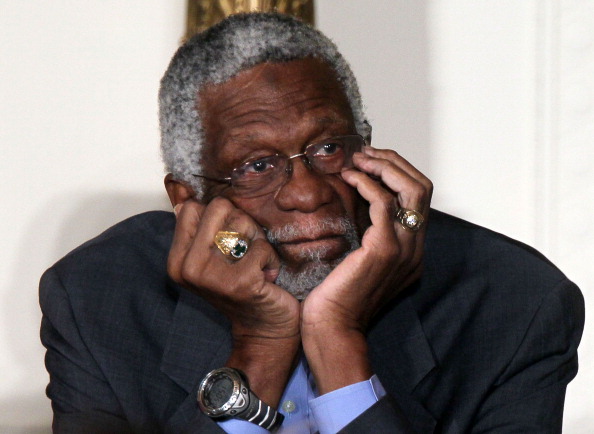 The truth is that DeAndre Jordan has drawn comparisons to Wilt Chamberlain for more than just his skills as a rebounder. Jordan also leads the NBA with a 72.7 field goal percentage, and no one has had a percentage over 70 since Chamberlain did it back in the 1972-1973 season. There is also the chance, should Jordan keep up his numbers, that he would be the first player since Wilt to lead the league in rebounding and field goal percentage in back-to-back seasons. Regardless of the similarities, the statistics between these two are miles apart. The overall difference in talent between these two is miles apart.
Jordan had a fantastic performance against the Mavericks on Monday night. It was his best game of the season. It was probably the best game of his career. We already know that he's never put up 27 rebounds in a single game before. But he's never put up Chamberlain or Russell numbers. That's not a knock on Jordan's game; it's just a fact. Those two are in a league of their own. And there's simply no comparison.