Why DeShone Kizer Is a Threat to Win NFL Offensive Rookie of the Year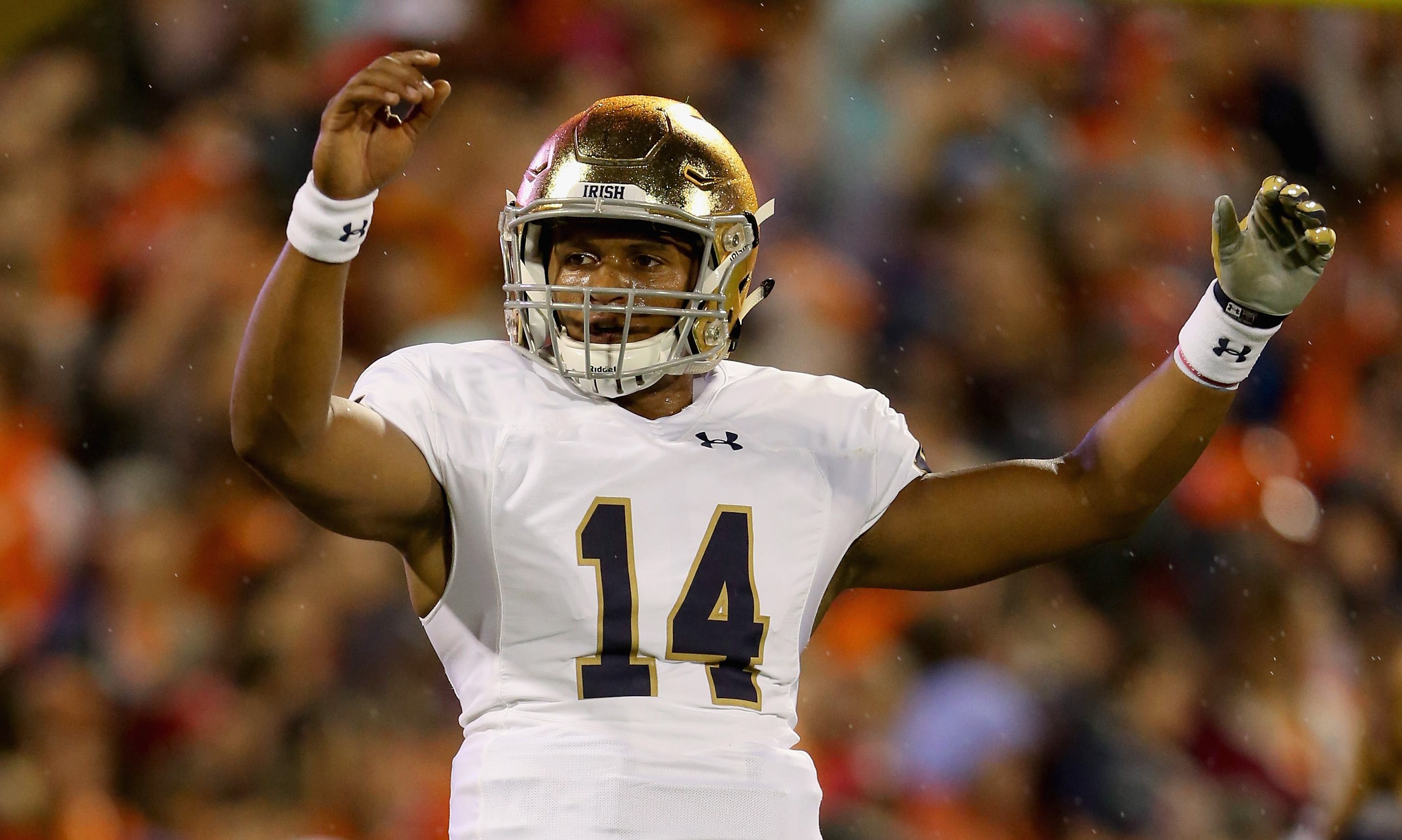 DeShone Kizer was one of the most physically talented quarterbacks available in the 2017 NFL Draft. Any scout or coach around the league will tell you as much. However, thanks to questions — raised by his college coach — about Kizer's maturity and ability to adjust to playing a pro-style offense, the former Notre Dame signal caller fell all the way to the Cleveland Browns in the bottom half of the second round.
Most people expected Kizer to get a "redshirt" year during his first seasons with the Browns. But the 6-foot-4, 233-pounder experienced a strong offseason and a great start to training camp. Now he'll contend to be Cleveland's starting quarterback in their Week 1 game against the Pittsburgh Steelers.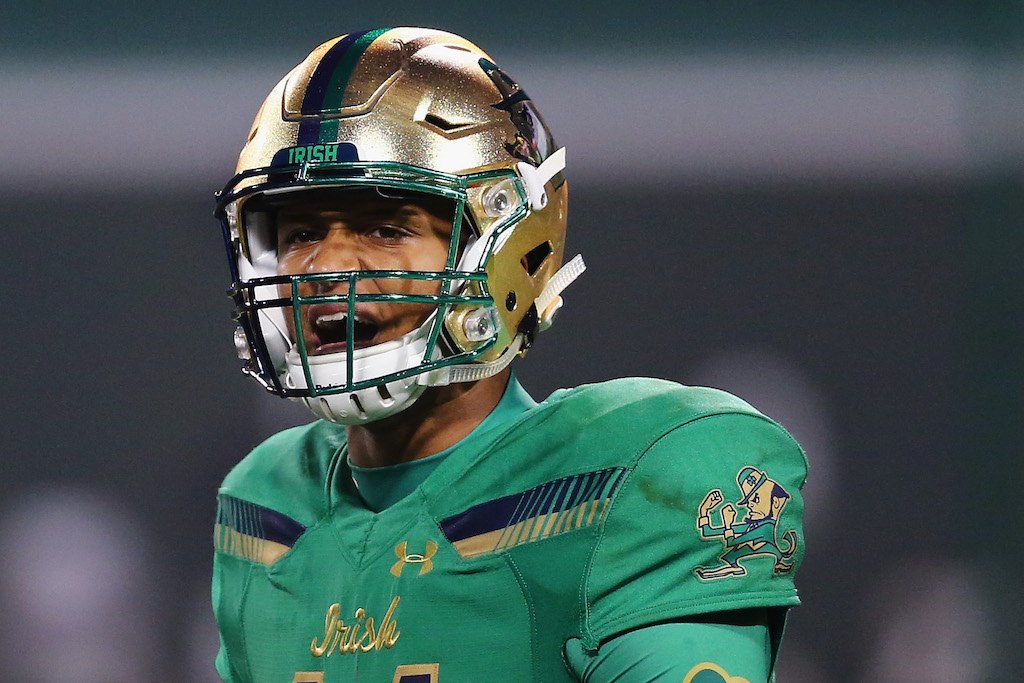 Second-year pro Cody Kessler opened Cleveland's training camp as the team's starting quarterback. Anyone who saw Kessler play for the Browns in 2016 will tell you that the former USC Trojan still has a lot to prove as an NFL signal-caller.
Kizer has been the next man up in the Browns quarterback rotation, and it's beginning to look like head coach Hue Jackson is phasing out veteran Brock Osweiler and 24-year-old Kevin Hogan. From a purely physical standpoint, Kizer should have no problem beating out Kessler. Where Kessler holds an advantage, though, is in his experience working with Jackson during the 2016 season.
But when it comes down to it, the Browns starting quarterback job is very much attainable for Kizer, who Jackson believes is progressing faster than expected.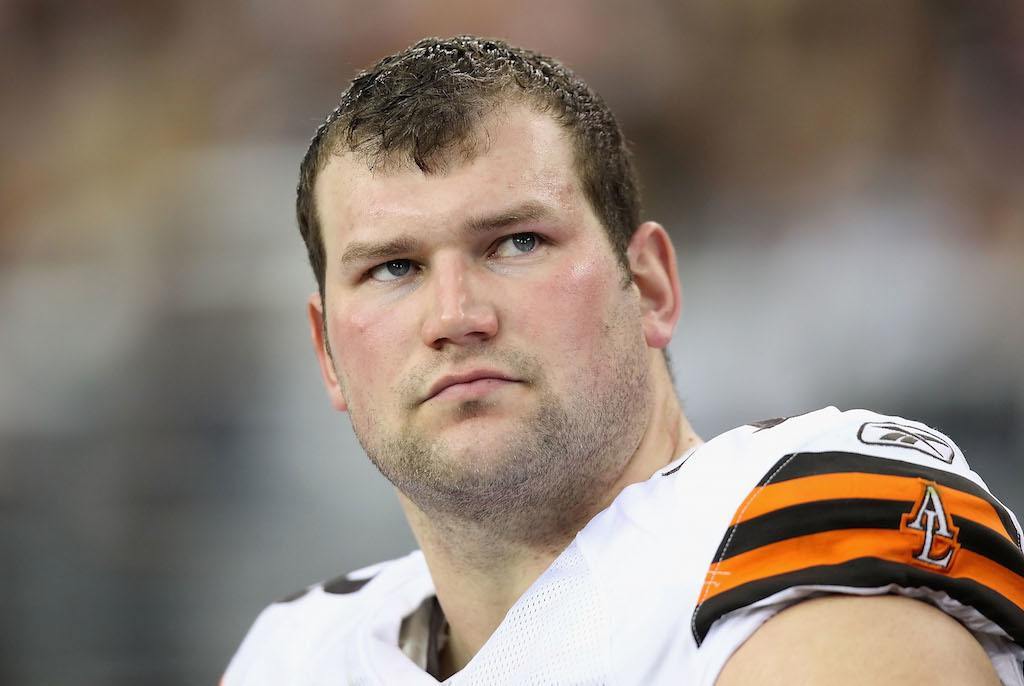 Believe it or not, the Browns should be a much better team in 2017. With their offseason roster additions, Kizer's development wouldn't suffer if Cleveland threw him into the fire as a rookie.
With the addition of guard Kevin Zeitler, the Browns have become one of the NFL's better offensive lines. Left tackle Joe Thomas is one of the all-time great NFL offensive linemen; Cleveland's other guard, Joel Bitonio, is a Pro Bowl-caliber player; center JC Tretter, another free agent acquisition, is one of the best in the league at his position; and at right tackle, the Browns have two talented young players in Shon Coleman and Cameron Erving competing for the starting spot.
At the skill positions, Cleveland isn't as solid, but they do have some talent. Corey Coleman was widely considered the top wide receiver in the 2016 draft, and Kenny Britt is a proven veteran commodity. At running back, the Browns have an explosive 1-2 punch in Duke Johnson and Isaiah Crowell. And at tight end, rookie David Njoku is raw, but has the potential to be a game-changer.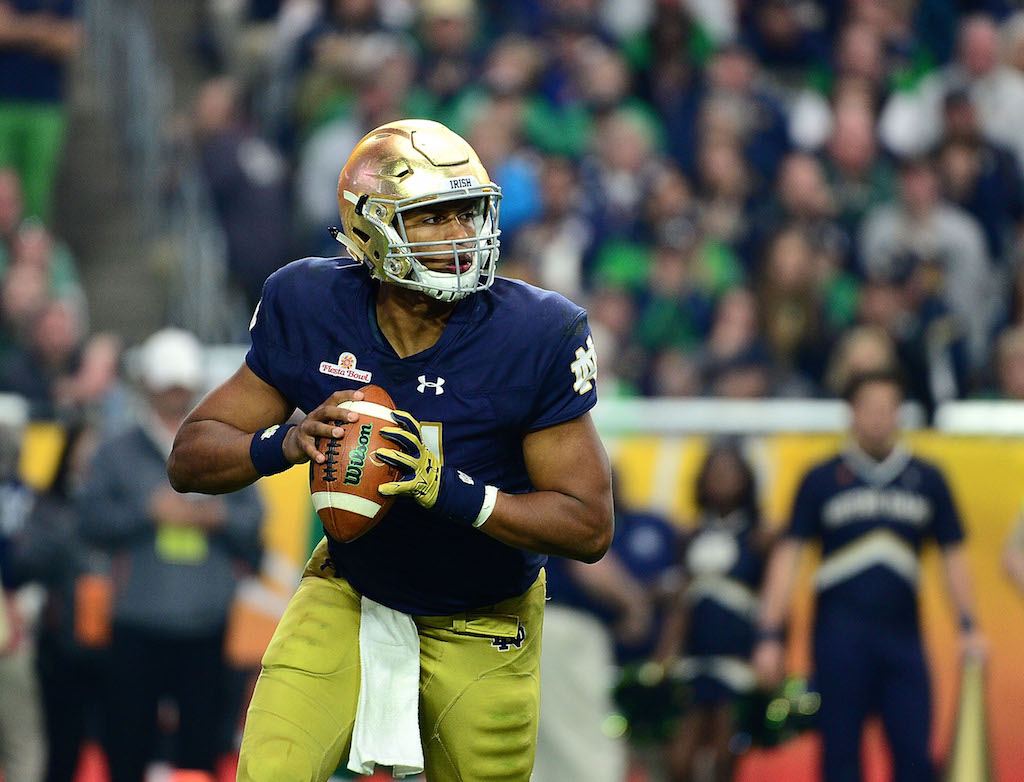 If the Browns name Kizer as their Week 1 starting quarterback, he will have the luxury of playing behind a potentially dominant offensive line — something most rookie signal callers don't get to experience. It's because of this that we believe he's a legitimate candidate to win the 2017 NFL Offensive Rookie of the Year award, in addition to having a chance to be the franchise quarterback the Browns have looked for since their return to Cleveland.
Kizer will face some stiff competition for Rookie of the Year honors if he does win the job, however. At this point, the following three players will serve as his biggest competition for the award.
Deshaun Watson, QB, Houston Texans
Like Kizer, DeShaun Watson first has to win his team's starting job. If the former Clemson Tiger does so, he'll be in a position to guide the Texans — who have a championship-caliber defense — on a deep postseason run as a rookie. Kizer would struggle to compete with that kind of success.
Christian McCaffrey, RB, Carolina Panthers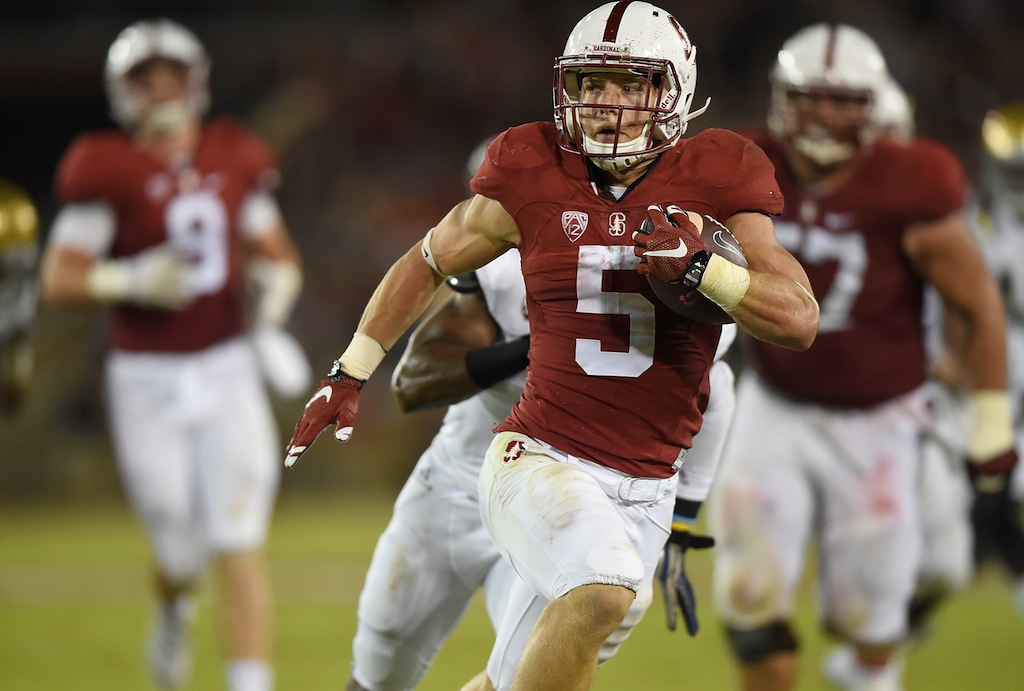 If the Panthers can figure out the best way to utilize Christian McCaffrey's diverse skill set, then the former Stanford Cardinal could take the NFL by storm in his rookie season. He has the ability to line up as a wide receiver and a running back on offense, and he flashed elite ability during his college days as a kick and punt returner. If he stays healthy and gets enough touches, McCaffrey could easily end up with close to 2,000 all-purpose yards as a rookie.
Leonard Fournette, RB, Jacksonville Jaguars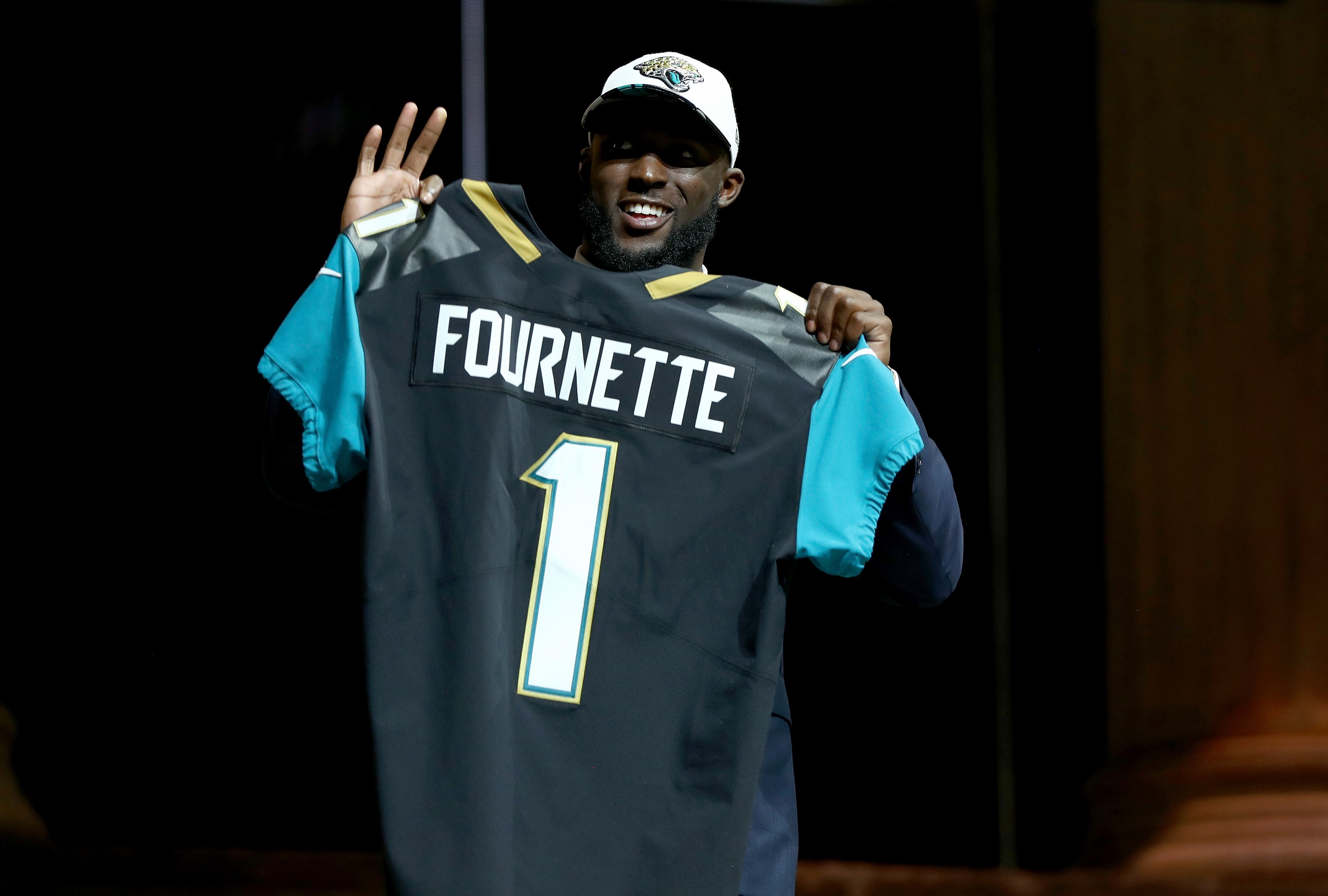 Many people around the league expect Leonard Fournette to have Ezekiel Elliott-type impact in his rookie season. The former LSU Tiger is a virtual lock to be Jacksonville's Week 1 starting running back. Few other NFL running backs possess his combination of size, power, speed, and vision.
Statistics courtesy of Pro-Football-Reference.