Why Devonta Freeman Doesn't Deserve All the Money He Is Reportedly Asking For
One of the biggest names still on the free-agent market in the NFL is Devonta Freeman. It has been rumored that the former Atlanta Falcons running back reportedly wants a decent amount of money for the team he plays for next. However, when looking at what Freeman has done in his career to this point – does he deserve it?
Freeman had a couple of good years with the Atlanta Falcons
The Atlanta Falcons selected Devonta Freeman in the fourth round of the 2014 NFL draft out of Florida State, and after only running for 248 yards in 2014, he was a star in 2015. Freeman ran for 1,056 yards for the Falcons in 2015, and he led the NFL with 11 rushing touchdowns. His play ultimately helped him earn Pro Bowl honors too. 
In 2016, Freeman had another big year. He ran for 1,079 yards for the Falcons and had 11 rushing touchdowns again. This helped him earn a second consecutive Pro Bowl selection. The Falcons were also really good in 2016, as they went 11-5 and reached the Super Bowl before losing to the New England Patriots.
Freeman then got a massive contract with the Falcons before the 2017 season. He got a five-year contract extension worth $41.25 million, according to NFL.com. However, he only ran for 865 yards and seven touchdowns in 2017. In 2018, Freeman only played in two games as he dealt with injuries. Then in 2019, Freeman only ran for 656 yards and two touchdowns. 
The Falcons then released Freeman in March, according to CBS Sports.
Getting interest from multiple teams
Having some success just a few seasons ago, some teams have shown interest in signing Freeman. CBS Sports reported that Freeman reportedly turned down a one-year, $4 million offer from the Seattle Seahawks, though. He also unofficially threatened to sit out all of 2020 if he does not get the salary he wants, according to CBS Sports. The Eagles have also shown some interest, but many believe they are offering less than the Seahawks, according to CBS Sports.
This week, Tampa Bay Buccaneers head coach Bruce Arians was asked whether the Buccaneers are interested in Freeman. 
"If his price tag was reasonable," Arians said, according to a tweet from Pewter Report's Jon Ledyard. "He's asking for a lot of money and we don't have a lot of money."
Freeman – who has slammed reports about him wanting to retire, according to CBS Sports – then later responded on Twitter. 
"I read in the media that Tampa Bay Buccaneers are interested," Freeman tweeted. "A number of teams are interested, but we can't negotiate through the media, the Buccaneers can reach out to me directly."
So, if Freeman wants more than the $4 million that the Seahawks reportedly offered, is he worth it? 
Freeman doesn't deserve all of the money he reportedly wants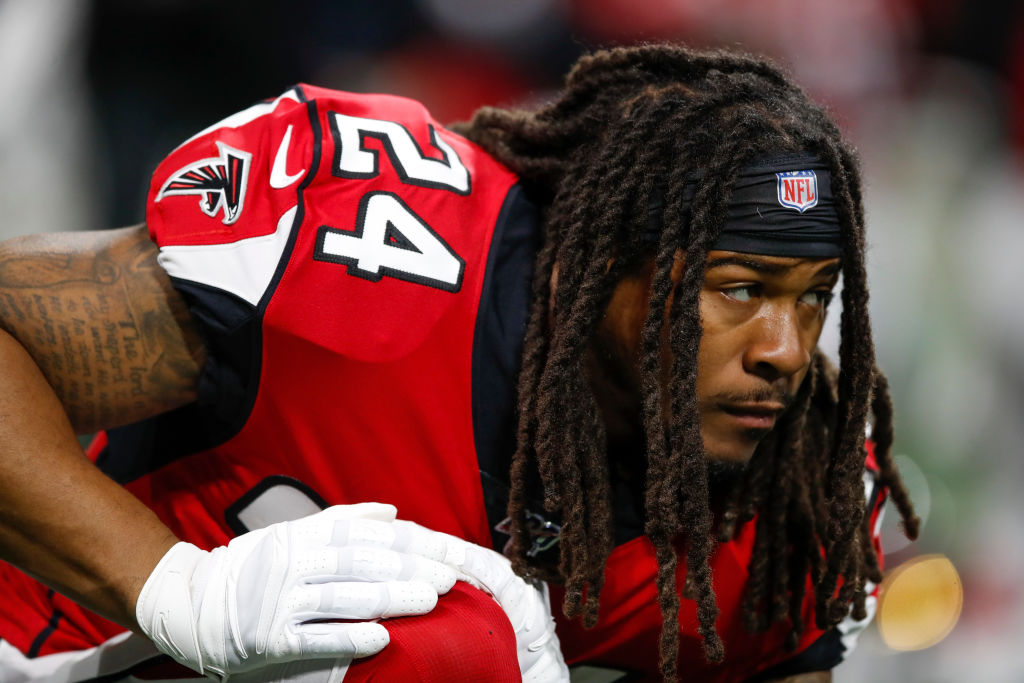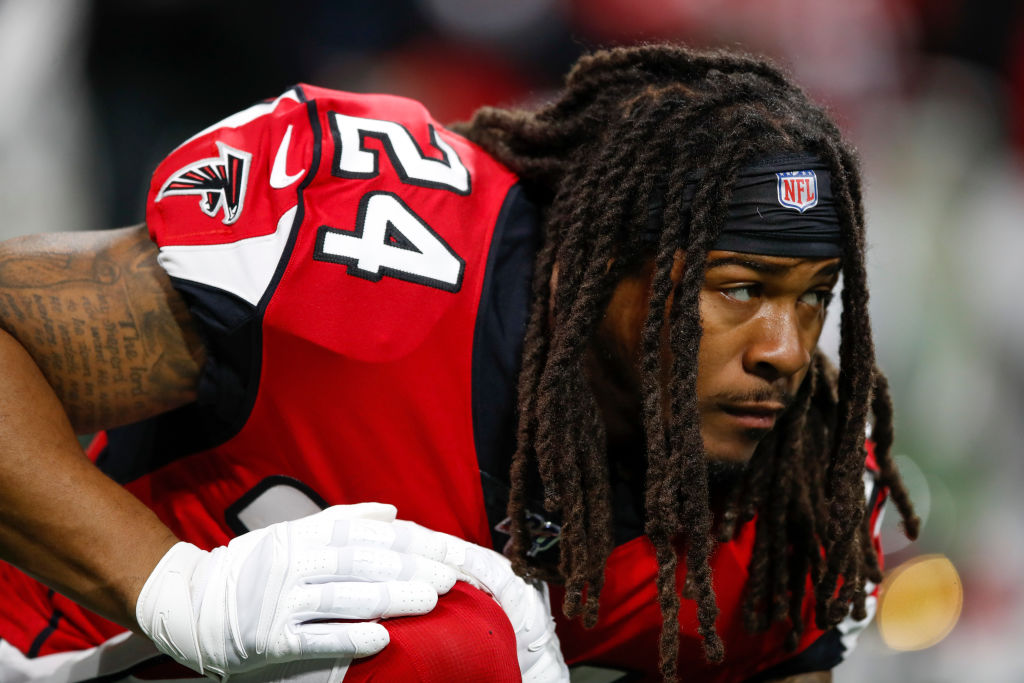 It's easy, Devonta Freeman does not deserve the money that he is reportedly asking for.
In 2019, Freeman was 29th in rushing with 656 yards, and his yards per attempt was tied for 42nd in the NFL with 3.6. Earning $4 million in one season would be among the top 15 highest-paid running backs in the NFL in 2020, according to Spotrac. He wants even more than that too.
If Freeman makes more than that $4 million next season, he will make more money than Mark Ingram, who ran for over 1,000 yards in 2019 (compared to Freeman's 656). He will also make more than Carlos Hyde (1,070 yards in 2019) and Adrian Peterson (898 yards in 2019), according to Spotrac.
Also, if Freeman wants to point to his past success, his best seasons were good, but they were not outstanding. He was ninth in the NFL in rushing in his best season in 2016. He barely got over 1,000 yards in each of his best seasons too in 2015 and 2016. It also does not help that he has not played 16 games in a season since 2016, and only played in two games in 2018.
Devonta Freeman could be a nice addition to a team that needs some help in the running game. Based on his performance in 2019 and his injury problems, though, Freeman does not deserve the money he is reportedly wanting.
Stats courtesy of Pro Football Reference