Why Did Mickey Mantle Drink so Much?
Mickey Mantle is one of the best baseball players of all-time. He was a three-time American League MVP who is in the top 20 in career home runs, with 536. But, like everyone, Mantle had faults that made him imperfect, despite his storied baseball career.
Mantle's biggest vice was probably his alcohol addiction. There are some legendary tales about Mantle's drinking, which we'll share with you in this post. The Hall of Famer had a particular reason that he typically gave to explain his decision for drinking as much as he did. That decision is a bit sad.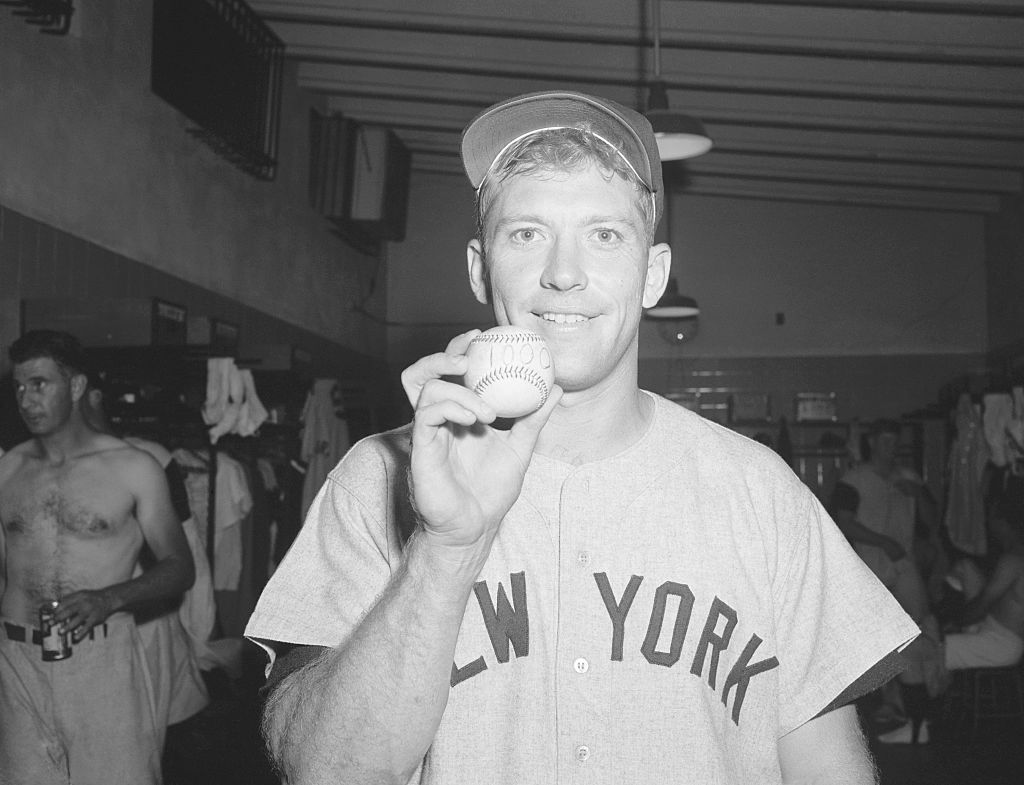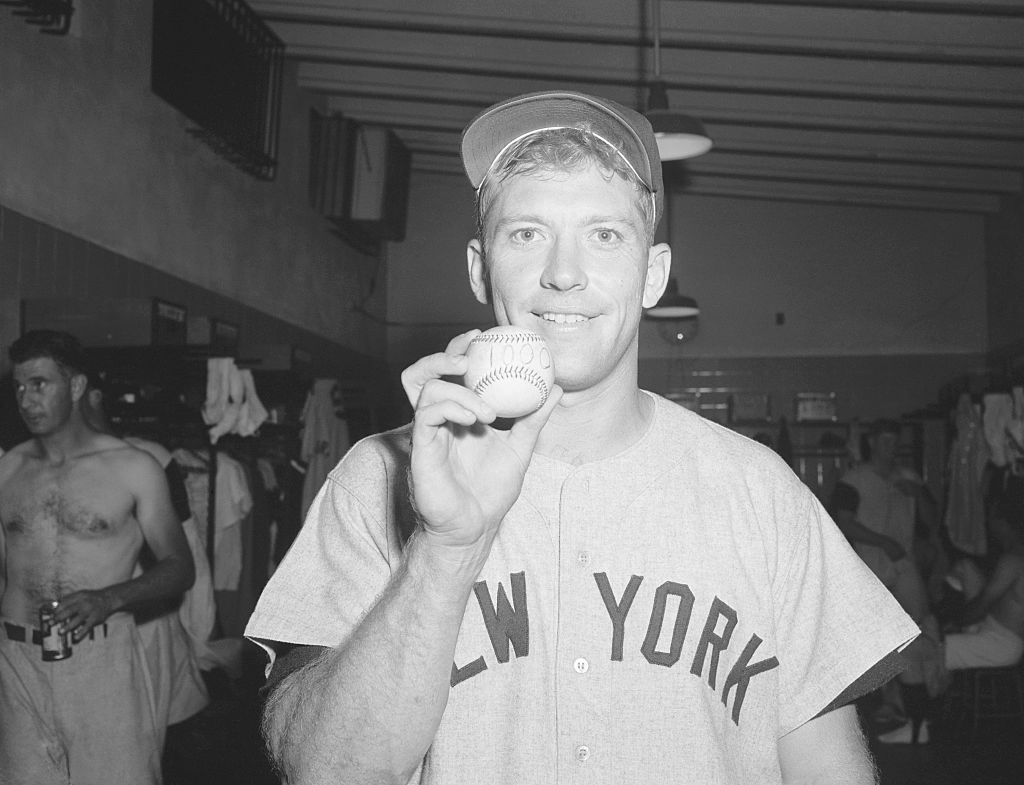 Mickey Mantle and Billy Martin drinking in Detroit
Here's one legendary story of Mickey Mantle's drinking. One night, Mantle and teammate Billy Martin were in Detroit, and after going out on the town they decided to climb onto the ledge of their hotel room. Their intention? To spy on neighboring teammates.
Mantle and Martin eventually realized that their teammates' lights were off and nothing exciting was going on. By the time they realized that, though, they also discovered that the ledge was too narrow for the guys to turn around. In order to return to their room, they had to climb around the entire building — and they were on the 22nd floor.
A hangover home run
Mickey Mantle usually prided himself on being sober for games. There was, however, one famous instance in which he wasn't sober while on the field. Former teammate Jim Bouton discussed the story in his book. He recalls that Mantle was nursing an injury and didn't expect to play in a particular game.
Given that, Mantle naturally decided to get drunk the night before the game. If he wasn't planning on playing, there was no reason not to. It was a day game, which meant that Mantle was still hungover for the contest. He was unexpectedly called upon to pinch-hit — and what a pinch-hit appearance it was.
As Bouton wrote, Mantle "staggered up to the plate and hit a tremendous drive to left field for a home run. When he came back into the dugout, everybody shook his hand … he was getting a standing ovation from the crowd." How did Mantle react to the ovation He squinted into the stands and remarked, "those people don't know how tough that really was."
Bouton didn't pinpoint the game in which that happened, but Fangraphs managed to track it down. The homer came in the Yankees' Aug. 4, 1963 game against the Orioles. It was a solo shot in the bottom of the seventh inning that tied the game 10-10, and Mantle hit the blast against George Brunet.
Mickey Mantle's explanation for his drinking and effects on his health
Mantle didn't just decide one day that he was going to start drinking alcohol. There is an explanation for why he drank as much as he did. Mantle's father and grandfather both died young. He figured that he would do the same, and so he made the decision to live hard and take up drinking.
As it turned out, he outlived all of his male relatives by several years, but the alcohol took a toll on his health. Early in 1994, nearly 40 years after Mantle started drinking a doctor told the retired Yankee that his liver "looked like a doorstep" and gave Mantle a stern warning that his "next drink could be [his] last."
By 1995, Mantle was suffering from hepatitis C, inoperable liver cancer, and severe cirrhosis of the liver. He received a liver transplant in Dallas, but he died that August — after warning people "don't be like me." Mantle died at the age of 63.