Why Do NASCAR Drivers Swerve Back and Forth?
If you've watched a NASCAR race, you likely noticed that drivers rarely go in a straight line. Whether trailing the pack or racing toward the finish line, drivers try to limit the amount of time they go straight and at full speed. There are several reasons for this. For instance, swerves may help strategically. But the biggest reason involves the safety of racers.
Life and death on the track
Going nearly triple the average freeway speed, NASCAR driving is nothing like a commute home from work, Fox Reports explains. Every split-second decision can, quite literally, mean the difference between life and death. With this in mind, as much as NASCAR is about driving faster than other racers, it's also part-chess, and drivers need to think ahead to stay upright. 
Two-hundred-mile-per-hour speeds, dozens of other drivers, and the elements outside of a driver's control must always be going through a driver's mind. They not only have to worry about hitting the gas, shifting gears, and keeping their eyes on the finish line. They frequently have to be aware of what every car around them is doing, every crack on the track, and anything that might go awry if they are careful. 
When you see a driver swerving back and forth out on a race track, they're not doing it to look cool or to rub in their lead. They are doing it to avoid any debris that might get in their wheels and cause further damage. 
Losing their marbles 
According to Keep It Gnarly, a NASCAR race track can't be as meticulously cleaned as hockey ice, basketball hardwood, or even baseball turf. At the same time, every race is subject to meticulous preparation to ensure that any divots, cracks, and other potential hazards are minimized. There's no surefire way of keeping the track safe once the race starts. 
Between blowing dust and pebbles, standard debris from cars, and other hazards, NASCAR is a dangerous sport that isn't for anyone who lacks in reflexes, poise under pressure, and the ability to change course in the blink of an eye. Drivers constantly must be aware of what's lying on the course, as minuscule as it may be. 
The racing world refers to this debris as marbles. Marbles can be anything from microscopic remnants to dirt the wind blew in. A relatively small piece of dirt or wood can dig into a tire and cause a crash or make the drivers lose momentum. With rubber hitting concrete at 200 miles an hour, the natural reaction is for tires to be more sticky. 
Drivers swerve back and forth, be it during a caution or mid-race so that any marbles they drive over can quickly dislodge themselves before any further damage. As important as every aspect of the race is for safety, few things matter more than tires. Even a tiny, sharp shard of metal could cause enough damage to take several drivers out of the race. Approaching at an angle, however, allows the marbles to pass beneath without as much risk.
Avoiding the marbles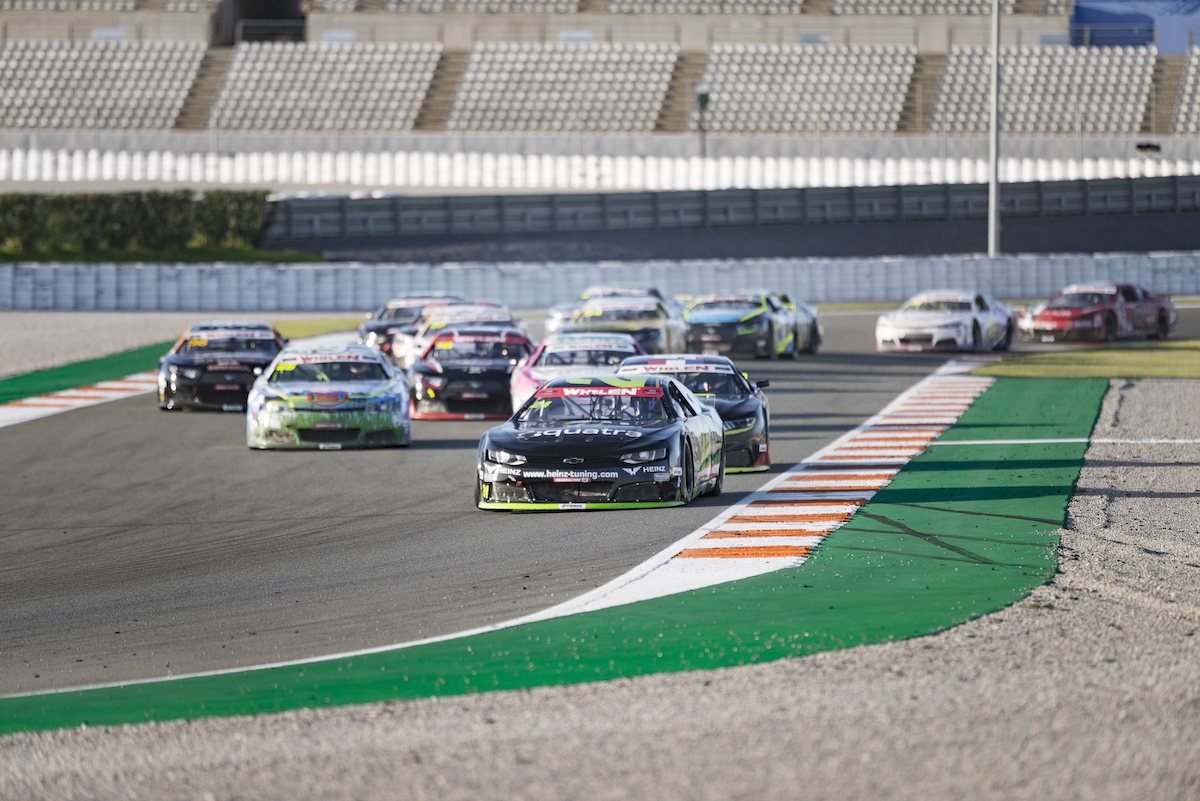 While the inside lane of a NASCAR track has several strategic benefits, the most significant advantage of them all might be that the outside lanes tend to be covered in marbles that could take drivers out of the race, according to How Stuff Works.
Occasionally drivers will use its space to their advantage. Still, if every driver drove over the marbles without taking into account the debris that awaits them, the results could be deadly. Swerving is essential for a variety of reasons. 
While every sport has a certain amount of danger involved, few are more dangerous than NASCAR's breakneck speeds. Next time you are watching drivers risk their lives by driving around in a circle, pay close attention to the path that they are taking. It could be the difference between entering the finish line first and ending in a fiery crash.