Why Does Congress Want to Get Involved with College Sports?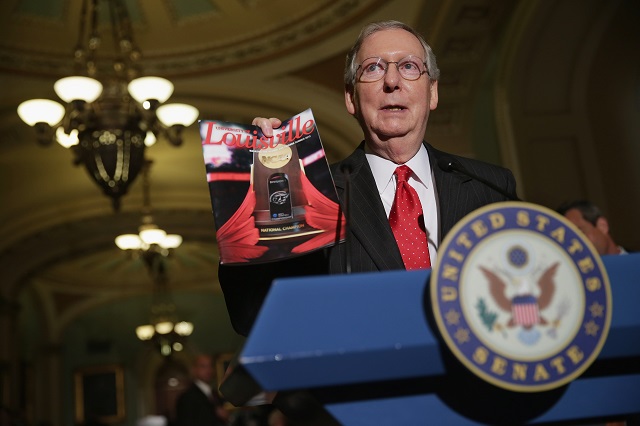 No one really takes the NCAA seriously as an organization — from their nonprofit status to their foxfire around the notion that they actually care about the health of their athletes. And the idea that college sports might need a bit more oversight isn't exactly new. Nevertheless, it came as a welcome surprise when we learned that Congressman Jim Moran, a soon-to-be retired Democratic representative from Virginia and one-time college athlete, introduced the "Presidential Commission on Intercollegiate Athletics" earlier this month.
"As a former college athlete, I am deeply concerned about the welfare of our student athletes and the sustainability of our college sports programs. Despite piecemeal efforts at reform, we still see gaps that leave our student athletes vulnerable, whether through due process or appropriate health protections," Moran told reporters. "Recent scandals involving intercollegiate athletics programs at a number of the nation's most prestigious institutions reveal the absence of policy and practice that would ensure a level of academic integrity, athlete welfare, and financial soundness appropriate for non-profit institutions of higher education."
That's a lot of nice word salad, in that it doesn't really say anything, but luckily the actual proposal for the creation of the Commission is a little more detailed. We'll go into exactly what it would look into, in regards to the NCAA's behaviors that raise concern.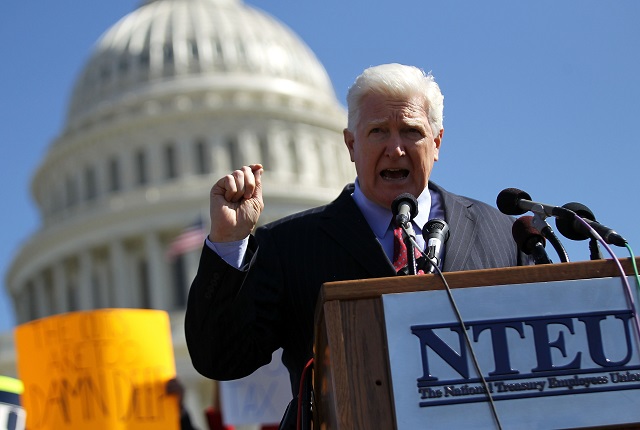 Particular focus is paid to the disparity of costs related to the college athletes, with Moran noting that despite the fact that the highest paid public employee in each state is typically an athletic coach (you can see one infographic about that here), "[o]nly 20 schools in the Football Bowl Subdivision have athletic departments with revenues exceeding expenses and these schools still graduate players at a rate 20 points below their male campus peers," which leads into another area of interest for the proposed committee — graduation rates.
Also of note: The examination of rules relating to how athletes can be compensated for use of their likeness, which would imply that Moran and the 10 other members of Congress who cosigned the bill are paying attention to the recent rulings regarding Northwestern and the EA lawsuit. For the sake of college sports, we hope this bill goes through.