Why Does the NFL Think Los Angeles Is Going to Work Out This Time?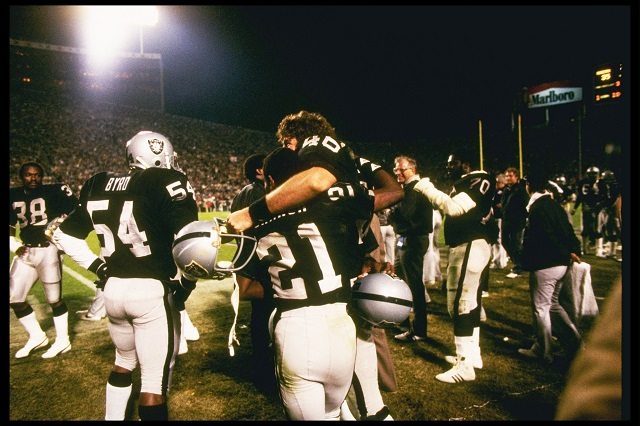 Officially, the NFL does not have a franchise located in Los Angeles right now as of October of 2014. Unofficially, everyone and all their friends are aware that the league is trying its damnedest to change that. They want a team in L.A. as soon as possible, they probably want a team in London eventually, and every morning when they way up, Pinky, they're going to try to take over the world. You know this. We know this. The mayor of Los Angeles, Eric Garcetti, told radio interviewers that the NFL was "finally interested" in adding another team in the area, despite the fact that the city doesn't have any interest in subsidizing a stadium — normally something the league requires, but a statement that squares with what Robert Kraft said earlier this year that, "Whatever gets us a team in L.A., that would be awesome," and that he'd support it whatever it takes.
This begs the question: What's different about the NFL in 2014, rather than the NFL in 1995, when the last team left Los Angeles? Most obvious, Al Davis isn't around to take his toys away anymore, since the Los Angeles Raiders became the Oakland Raiders (again) when Davis got scared at the idea of having to share his stadium and pulled the back to the Bay Area. That won't be happening, especially because an NFL team can't help but be profitable, so they won't have any lingering cohabitants waiting in the wings. In other words, in a world where the Buffalo Bills can remain a viable franchise, no one needs the move to L.A. in order to stay in the black. The Giants and the Jets might split a stadium, but Los Angeles won't have that problem.
In addition, the city's Economic Development Committee is working to create an extension to an existing agreement about developing a stadium in downtown Los Angeles. The owner of the Rams also purchased a "stadium-sized" piece of land in January that would provide a nice spot — although there's some speculation that it was more about leveraging a new stadium from St. Louis than any impending move. This brings us to the Rams and their current stadium deal.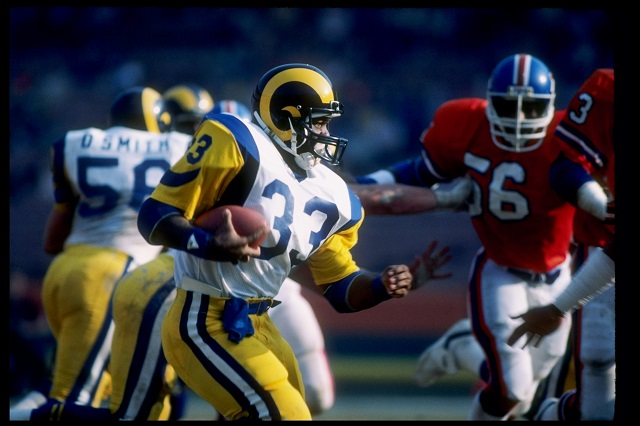 The St. Louis Rams — one of the favorites to move back to Los Angeles — are moving closer and closer to 2015, when their deal with their current stadium becomes a yearly thing. This is extremely abnormal for an NFL franchise's relationship with its stadium, as many deals are locked in for years, if not decades, as they remain prosperous. While the Rams originally left L.A. because they were struggling to fill their original stadium, their struggles wouldn't be quite the same this time around — or so the thinking goes.
It's a little bit dated now, but Arash Markazi's 2011 longform piece on Los Angeles, written for ESPNLA, remains the definitive account of why the Rams left Southern California, and why the entire enterprise of bringing a team back has been such an enduring headache for all involved. While the entire piece is well worth a read, the pervailing sentiment from then-Governor Grey Davis is one of the most gripping.
"[The NFL Commissioner says] 'We just took a poll and 60 percent of the people in L.A. County think the football teams never left.' This is almost five years after the Raiders and Rams left and people still think they're playing football in L.A.," Davis said. "The NFL is a big deal in the East and Midwest and part of the South. It is not a big deal in L.A."