Why Don Mattingly's Poorly Timed MLB Career Never Got Him Into the Hall of Fame
Don Mattingly, a former first baseman for the New York Yankees and current manager of the Miami Marlins, is a Hall of Famer. The Indiana Baseball Hall of Fame thinks so as does the South Atlantic League Hall of Fame — both have inducted him.
Many fans think he belongs in the Baseball Hall of Fame. Mattingly's credentials may fall short, but it's largely due to circumstances outside his control. Here's why Mattingly's bad timing — and bad luck — may keep him out of Cooperstown.
Don Mattingly and the New York Yankees
Few players have captivated a fan base the way Mattingly did Yankees' fans in the '80s. While he didn't have the rings, Mattingly was Derek Jeter before Jeter was Jeter. Yankees fans loved his sweet swing and his playful charisma. Who can forget Mattingly traipsing into foul territory and grabbing a handful of popcorn from a young fan who wasn't looking? 
Mattingly had some truly great seasons in New York. He won the 1984 batting title and the 1985 AL MVP.  The AL selected him for six consecutive All-Star games. His slick-fielding netted him nine Gold Glove awards. Mattingly's exemplary play on the field earned him one of the greatest honors a Yankee player can receive — he was named team captain.
Mattingly's bad timing and bad luck
While it's easy to call Mattingly's career a case of bad timing, this is a reductive way of examining his achievements. Quite simply, Mattingly's back injuries hampered his ability to be an elite hitter. It sapped him of his power. After hitting 23 home runs in 1989, Mattingly never hit over 20 again for his career.
If any part of Mattingly's career can be chalked up to bad timing, it's the era in which he played in the Bronx. The Yankees won more games as a team during the '80s. But aside from a lone World Series appearance in 1980, they were unable to make the playoffs in the decade. Then-Yankees owner George Steinbrenner tried to load the team with high-priced free agents. But other than Mattingly's teammate Dave Winfield, none panned out.
The Yankees weren't terrible in the '80s, but they weren't very good either. Unfortunately, their mediocre years coincided with Donnie Baseball's prime. The team wouldn't be truly competitive until Mattingly's final seasons of 1994 and 1995. The team moved on to Tino Martinez at first base following the 95 campaign and promptly won a World Series the next season.
Should Don Mattingly make the Hall of Fame?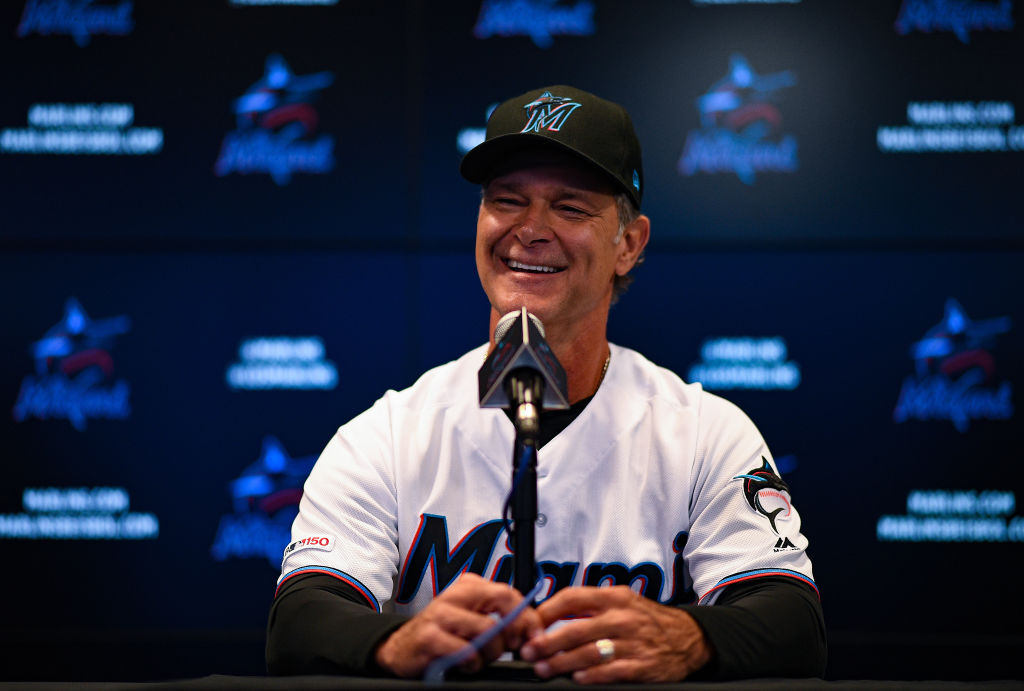 While Mattingly's career numbers may appear to fall short of Hall of Fame worthiness on their surface, a closer inspection of the greater context of Mattingly's accomplishments reveals a Hall of Fame-caliber player. Consider the following:
For a significant stretch of the 1980s, Mattingly was one of the best hitters in baseball.
Many Hall of Famers whose careers are cut short due to an injury are given a pass and elected to the Hall of Fame. Mattingly's injury greatly impacted his ability to produce at his previous levels. The only difference is that it didn't force him into retirement. Should Mattingly penalize because he bravely gutted out his injury?
Not only was Mattingly a great hitter, but he remained one of the best defensive first basemen in the league even with his bad back.
Mattingly will likely never get into the Hall of Fame, but he leaves a great legacy behind as both a player and a manager. He's managed the Los Angeles Dodgers and (currently) the Miami Marlins. He also served as a bench coach for the Yankees for several seasons. Most important to Mattingly's legacy is his place as a Yankee captain. Despite not winning any championships in New York (through no fault of his own), Mattingly was the most beloved player in pinstripes between the eras of Thurman Munson and Jeter.
Mattingly may never get a plaque in Cooperstown, but he's had his number 23 retired in Monument Park at Yankee Stadium. That's likely enough for the Yankee fans who grew up idolizing him.