Why Eagles QB Carson Wentz is Primed for his Best Season Yet
Whenever an NFL team drafts a young quarterback in the early rounds, it's nerve-wracking for the front office, fans, and team alike. Luckily for the Philadelphia Eagles, Carson Wentz has been a sound investment of an early draft pick so far.
Despite his last two seasons ending in injury, there is significant evidence that Carson Wentz may be primed for his best season yet.

Carson Wentz's career achievements
Wentz was the starting quarterback for the majority of the year when the Eagles won the Super Bowl during the 2017-2018 season. While it's true that Nick Foles led the team through the playoffs for it, they wouldn't have been in the position to win without Wentz. He led the team to an 11-2 record before his injury. It's impossible to say whether Foles would have had a similar record over that time frame.

Through 40 career games, Wentz has:
A win-loss record of 23-17
70 touchdowns
A mere 27 interceptions
10,152 passing yards
A quarterback rating of 92.5
A completion percentage of 63.5%
One Pro Bowl appearance
One may look at Wentz's injuries and see a troubling trend. To look at it more positively, however, is to realize that Wentz may have only scratched the surface of his potential. With three years' experience under his belt and a chance at a full, healthy season, his numbers may improve.
His perception among the NFL's players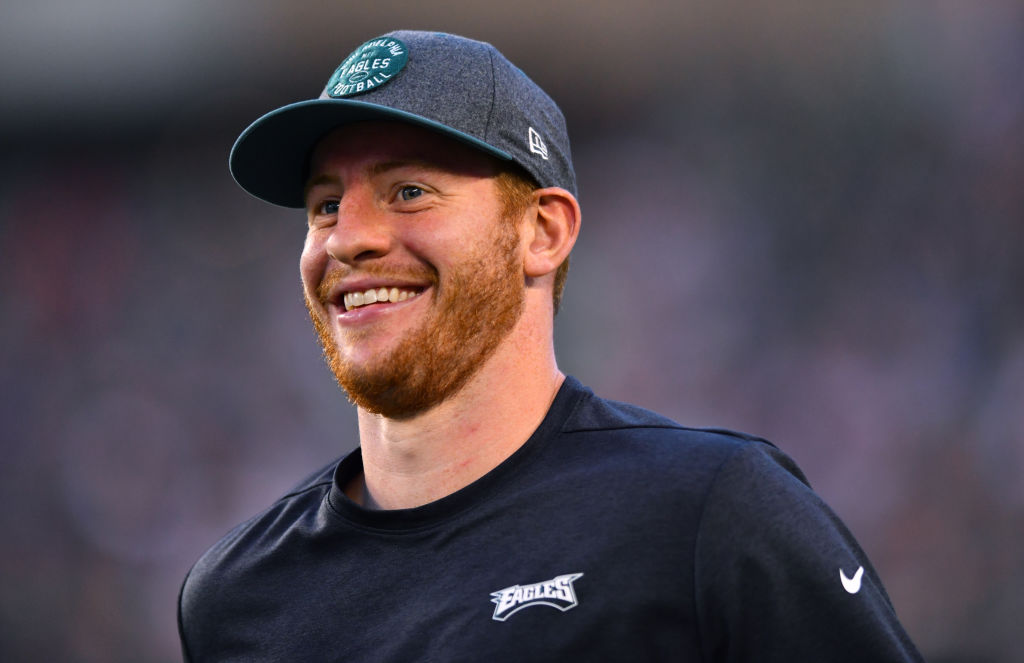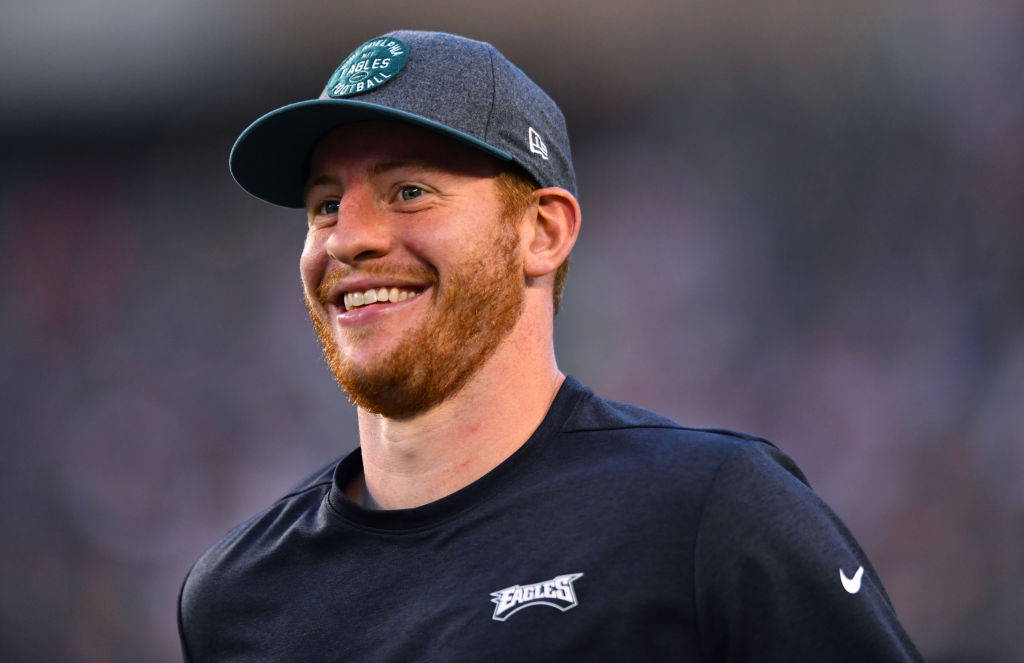 There isn't a quarterback who wouldn't want Wentz's numbers in their first three seasons in the league. In 2018, the NFL players voted Wentz as one of the top 100 players in the league despite his injury. According to Broncos defensive star Von Miller, "If he wouldn't have got hurt, he would most likely have been the MVP."
It's clear that Wentz has potential as well as the respect of his peers. But what is the X factor that will allow him to move to that next tier of elite quarterbacks this season?
The answer may lie with one of Philadelphia's savviest offseason acquisitions.

Why Carson Wentz is primed for his best season yet
This offseason, Philadelphia reacquired wideout DeSean Jackson. Jackson spent the first six seasons of his career in Philadelphia, developing into one of the league's most dangerous deep threats. The speedy Jackson has led the league in yards per reception four times, including last season in Tampa Bay. He now brings his 589 career receptions and 10,261 receiving yards back to the team that drafted him.

Jackson gives Wentz the ability to stretch the field, increasing the chances for deep balls. The two have been working closely during the early going of training camp. And though they aren't quite on the same page yet, as ProFootball Talk reported, they're quickly getting there: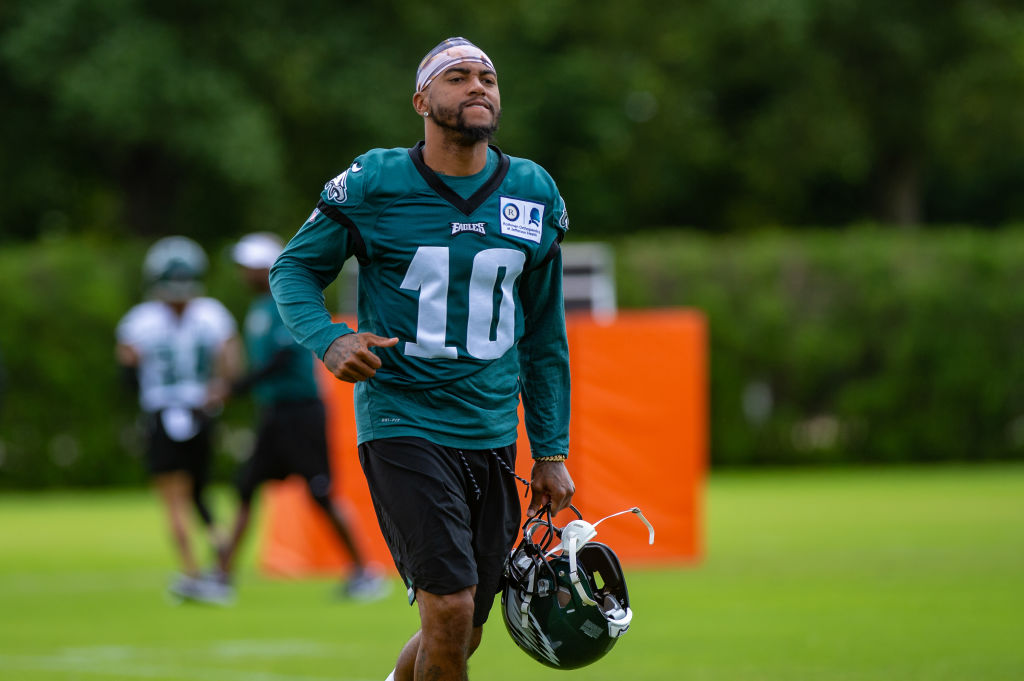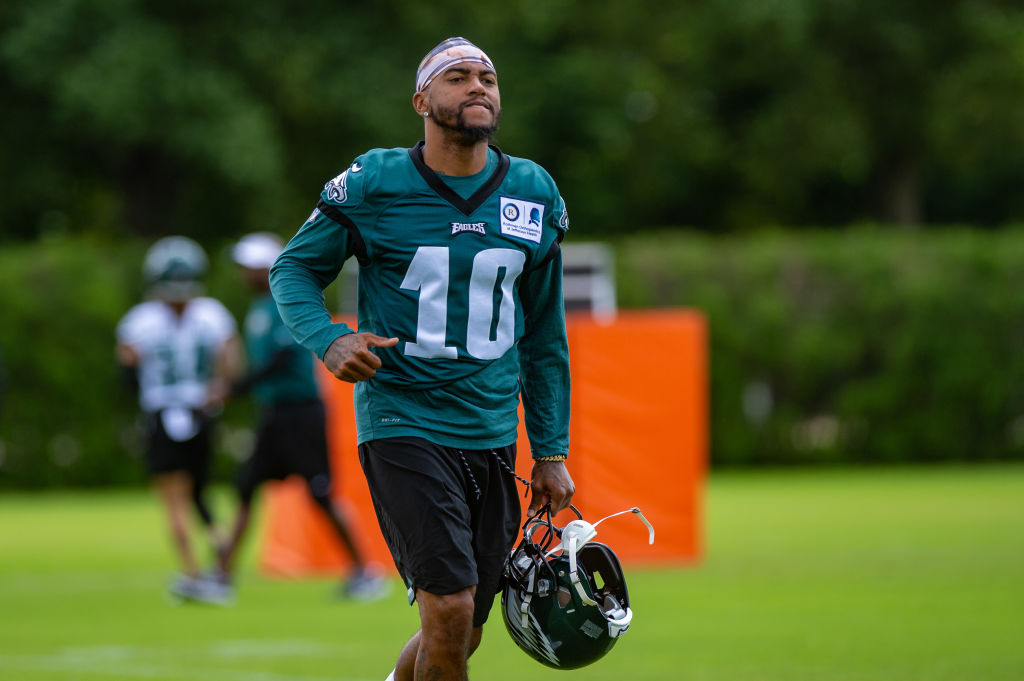 "[P]ractice saw the two players struggle to connect and Jackson said the two players are "just trying to get the timing down" as they head toward the regular season. Wentz said "it's different playing with" a guy like Jackson so that effort may take some time, but Wentz is optimistic about where things are headed.

"Chemistry grows in a million different ways," Wentz said, via DelawareOnline.com. "Physical reps are second to none, but just talking through everything…I feel in a really good spot with him."

Wentz has had a lot of talent to work with during his run in Philly, but he hasn't had a deep threat like Jackson. If Jackson and Carson Wentz can continue to improve their communication and get in sync with each other, there may be a lot of tough days in store for secondaries opposing the Eagles' offense.