Why ESPN Needs to Sign Tony Romo at Any Price
Tony Romo retired from the NFL years ago, but this doesn't mean that talks of free agency and contract negotiations are a thing of the past. Just like players, announcers can switch teams. And Romo will likely make money for years to come thanks to his strong abilities as a commentator.
ESPN is reportedly interested in luring the former Cowboys quarterback away from CBS. The network is allegedly willing to pay a lot of money to make this dream a reality.
Tony Romo has a gift
Romo may have landed his CBS job due to his playing career, but this doesn't mean he was destined to be good at it. In a world where critics constantly ridicule Booger McFarland for his commentating abilities and insights, Romo seems poised to become one of the greats at his job right away.
The 39-year-old's ability to call plays before they happen has amazed fans. Before a snap is thrown, he often knows what will happen, breaking it down in a way viewers understand. According to the Wall Street Journal, Romo predicts plays correctly 68% of the time, showing that his penchant for football goes beyond his arm.
While several sports personalities get by on hot takes and forced debate, Romo has the charisma to become a beloved sports personality. He presents the game in a non-pretentious way that diehard football fans enjoy and newcomers understand. If CBS doesn't pay up, however, they may lose him to a competitor.
Will Tony Romo go to ESPN?
According to Front Office Sports, ESPN is willing to offer Romo anywhere from $10-$14 million to serve as an analyst for Monday Night Football. The network could also offer Romo roles within its other areas of sports programming. While CBS can match, ESPN could potentially go higher.
The intrigue of this role would shake up the world of football on TV. CBS will likely do everything in its power to avoid losing the biggest asset in football coverage. Romo currently makes $4 million, a hefty sum for a player on his first contract. But by becoming such a popular analyst, he secured a much larger payday.
ESPN's offer would trump Troy Aikman, who serves as Fox's top analyst, even though Aikman has done this much longer than Romo. It's believed he would become the highest-paid TV sports personality with the new deal.
Is Romo worth this much?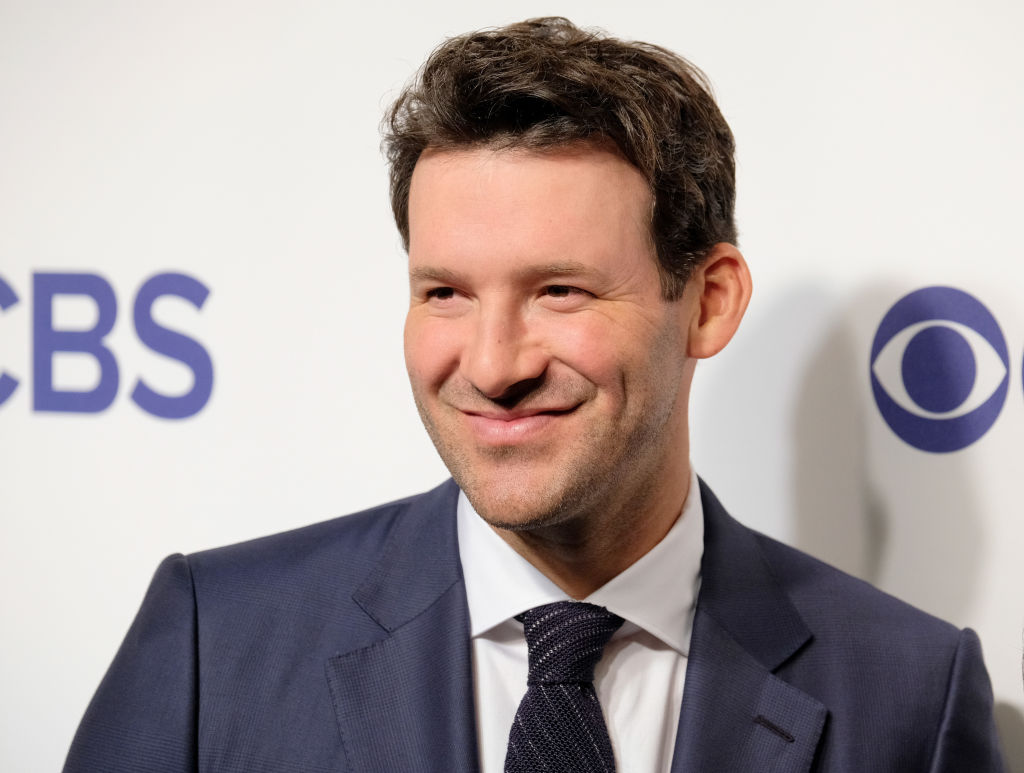 Despite a ratings dip in recent years, the number of viewers across the NFL is back on the rise. While the teams will always be the biggest draw about the sport, a good commentator can be vital to the experience. An analyst like Romo would bring stability to a Monday Night Football team that's struggled to make an impact in recent years.
With a league rich in new talent, a voice that can analyze the talent and bring viewers to their television sets is important. Romo can milk his next contract for all its worth. If CBS gets into a bidding war and loses, they will regret the hole it leaves in their coverage. ESPN will want to boost its floundering coverage by any means necessary.
Sports television is a business just like everything else. When Romo's current deal is over, one of the most intriguing free-agent sagas in TV history could be as entertaining as the product on the field.
Follow more updates from Sportscasting on our Facebook page.