Why Every American League Team Sucks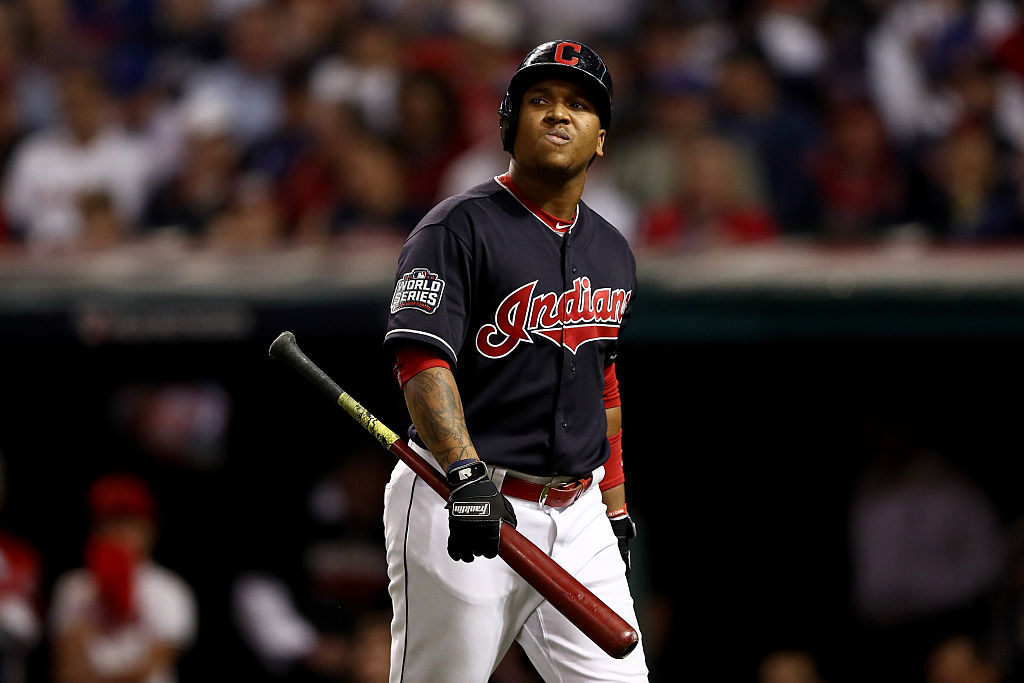 Baseball season is a time of renewed hope. Even if your team had a bad season last year, there's always hope that they'll turn it around this year. While the Chicago Cubs are the popular pick to repeat and win the World Series, there will absolutely be teams that make the playoffs and even represent the American League in the Fall Classic. But what if your team doesn't? What if your team just sucks? Although it's absurd to suggest that every team is going to have a sub-par season, we took a pessimistic look at even the best teams in the Junior Circuit.
Baltimore Orioles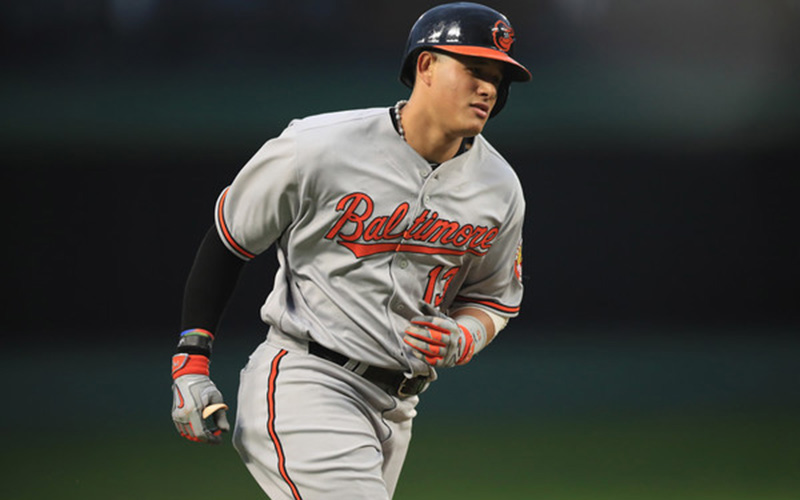 2016 record: 89-73
Why they suck: If you had to narrow it down to one word, it would be "pitching." The Orioles, by and large, do not have enough of it. Oh, sure, they have some excellent stars on the offensive side of things in third baseman Manny Machado, first baseman Chris Davis, and designated hitter Mark Trumbo. Baltimore will be able to put up some runs, which is a category where they fell in the middle of the pack in the American League last season.
But teams don't win without pitching. Chris Tillman, one of the Orioles' most reliable starters over the years, will miss the start of the season with a shoulder injury. Beyond him, Baltimore has Kevin Gausman, Dylan Bundy, Wade Miley, and Ubaldo Jimenez on their depth chart. Gausman had a nice season as a full-time starter in the big leagues, posting a 3.61 ERA in 179 innings. But Bundy has a history of arm injuries, and Miley and Jimenez aren't setting the world on fire as quality rotation options.
The Orioles may have won 89 games in 2016, getting themselves into a wild-card game against the Toronto Blue Jays. However, their projected record based on runs scored and runs allowed was 84-78, which might just be who they are. Also, manager Buck Showalter saved lights-out closer Zach Britton for a save opportunity that never came in that wild-card game — and it's another reason they suck.
Boston Red Sox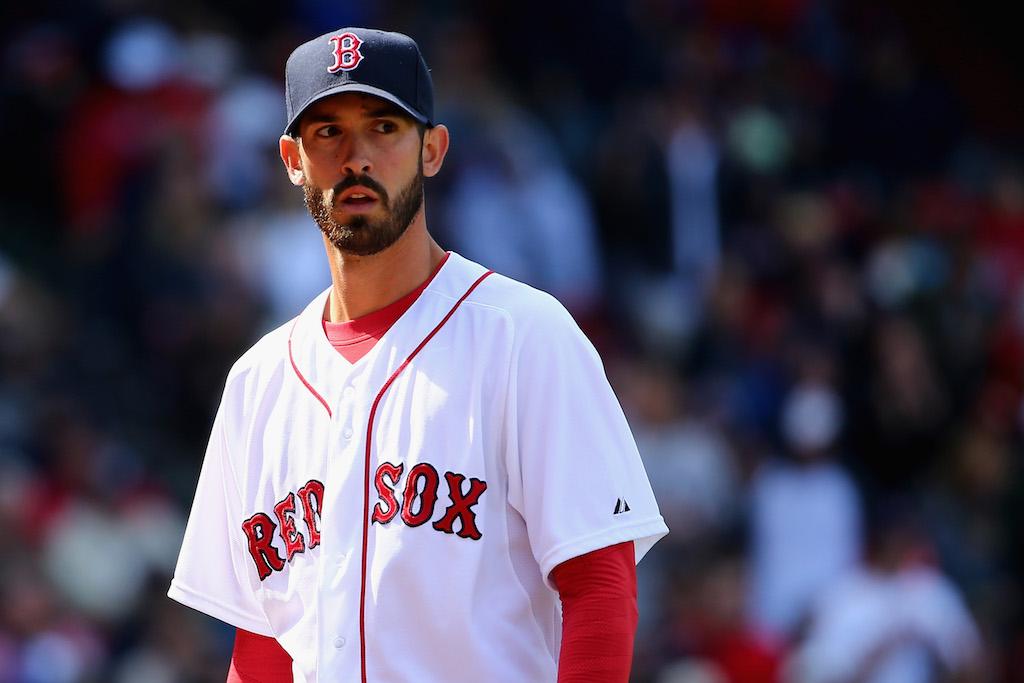 2016 record: 93-69
Why they suck: The Red Sox were No. 1 in runs scored in the American League last season behind David Ortiz's monster year. Ortiz hit .315/.401/.620 with 38 home runs, 127 RBI, and 79 runs scored. He wasn't the only thing propping up Boston's big offensive season. However, he was a big cog in the machine. With Ortiz now crushing tennis balls in his free time, Boston will likely experience a drop-off in offensive game.
But that's not the big reason why they'll suck in 2017. The Red Sox have a lot of questions on their pitching staff. David Price, the big-time free agent acquisition of two offseason's ago, is dealing with elbow problems and will open the season on the disabled list. The team acquired White Sox left-hander Chris Sale, who was a cut above the rest on the trade market. They still have reigning AL Cy Young award winner Rick Porcello. But despite Porcello's 3.15 ERA in 223 innings last season, his 4.98 ERA in 2015 and 4.46 ERA since the start of the 2010 season can't be ignored.
Not to mention, the Sox lost reliable reliever Koji Uehara in free agency while right-hander Carson Smith had Tommy John Surgery and likely won't return until June at the earliest. Tyler Thornburg, acquired from the Milwaukee Brewers, will likely bring some stability. But will closer Craig Kimbrel bounce back from some control issues and a career-worst 3.40 ERA? If things break the wrong way, Boston will give up a lot of runs.
Chicago White Sox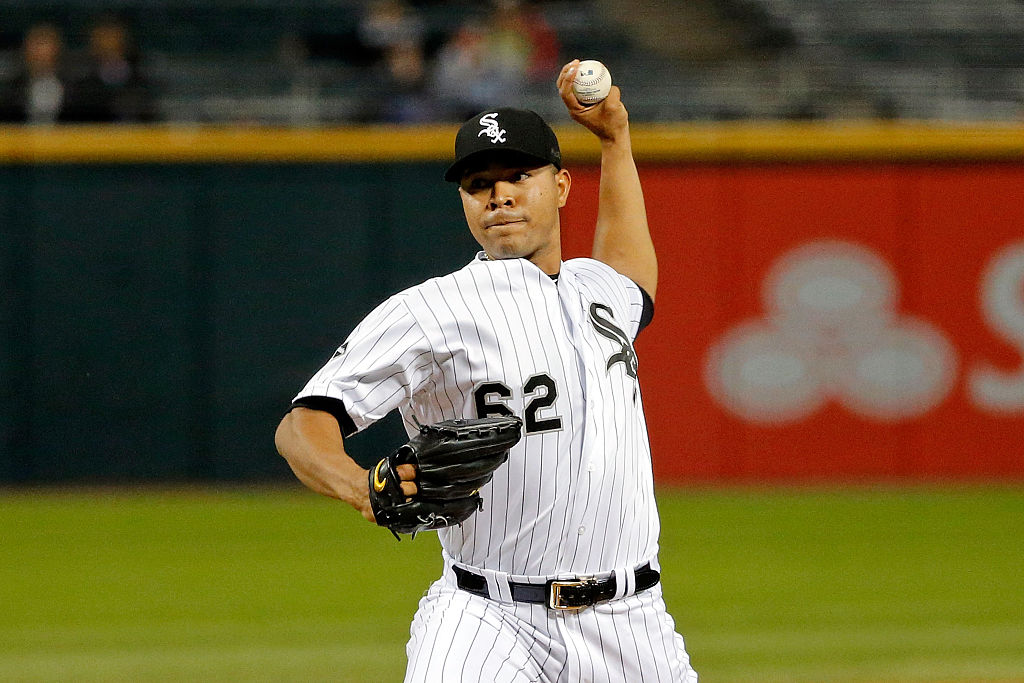 2016 record: 78-84
Why they suck: This one is a no-brainer. The White Sox went full-rebuild in the offseason, dealing Sale, outfielder Adam Eaton, and others while simply cutting bait with infielder Brett Lawrie. The Sox have a lot to look forward to with young players such as shortstop Tim Anderson, second baseman Yoan Moncada, and starting pitchers Carlos Rodon and Lucas Giolito.
While those young players may be stars in the future, they're not yet. And the makeup of the Sox's roster is one that will under-perform early and then deal off the remaining veterans on the roster; goodbye, third baseman Todd Frazier and closer David Robertson. Not to mention, probably starting pitcher Jose Quintana, who had a 3.20 ERA in 208 innings last year and will probably bring back a haul of prospects.
If that weren't enough to convince you, there's the fact that Rodon will begin the season on the DL while Giolito has struggled and has been optioned to the minors. The Sox still have James Shields in their rotation, who had a 6.77 ERA in 22 starts for Chicago last year and will probably singlehandedly ensure that they suck this year.
Cleveland Indians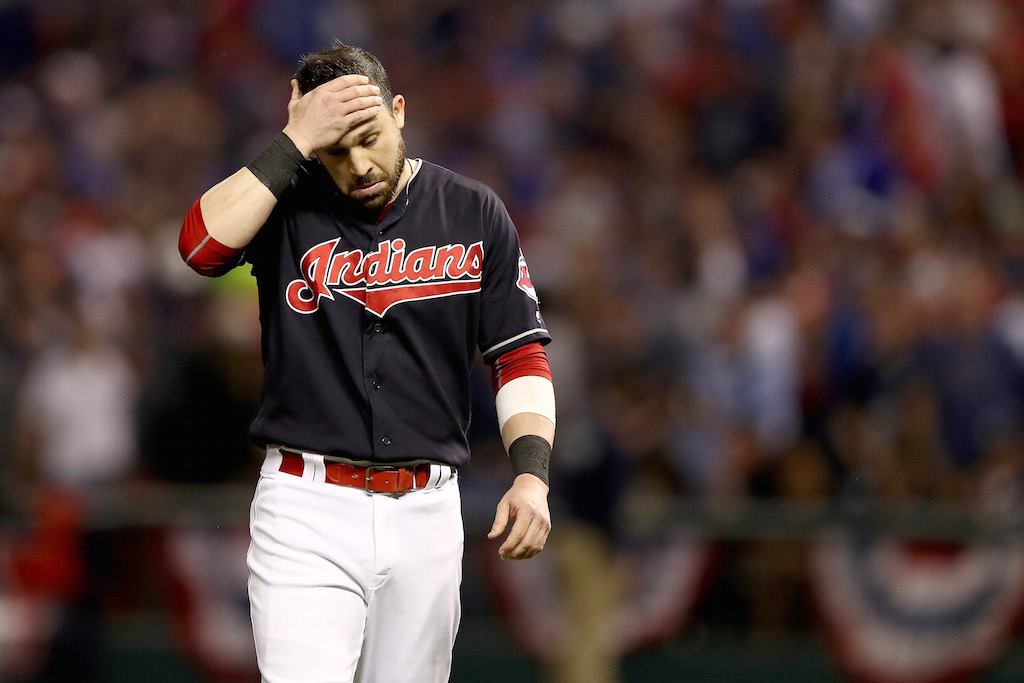 2016 record: 94-67
Why they suck: So the Indians won a weak division in 2016 and then rode the right arm of Corey Kluber all the way to Game 7 of the World Series. Cleveland got so close to winning the World Series before the Chicago Cubs viciously stole it away, going up 3-1 in the series and then taking the final game into extra innings. But the rain came down in the 10th inning and sits like a wet blanket on the Indians' 68-year championship drought.
The truth of the matter is that the Tribe are primed to be pretty good again. They replaced Mike Napoli with former Toronto Blue Jays slugger Edwin Encarnacion, and they'll have pitchers Carlos Carrasco and Danny Salazar — both injured down the stretch and in the playoffs — back in the rotation. But it's hard to shake the feeling that things might not go like Cleveland wants in 2017.
Only one team in since the early-2000s Yankees has made back-to-back trips to the World Series, and that was the 2014 and '15 Kansas City Royals. You know, the Royals that reside in the AL Central along with the Indians. The odds are that they won't be back in the Fall Classic for a second-straight year, just based on history. Cleveland may not have any competition in the division from the White Sox or Minnesota Twins, but the Royals and Detroit Tigers could give them a run for their money.
Detroit Tigers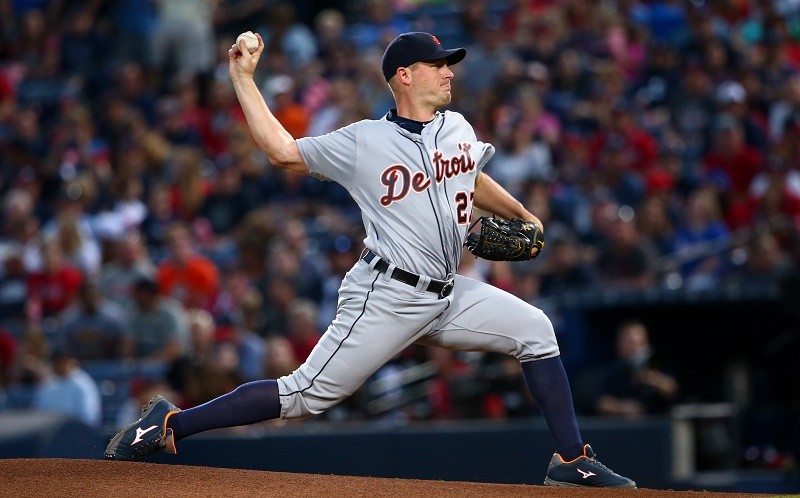 2016 record: 86-75
Why they suck: Even though the Detroit Tigers were above .500 and pretended to be in the division and wild-card race for much of the second half in 2016, there were some serious problems in Motown. They outscored their opponents by 29 total runs over their 161 games, which gives them a projected 83-78 record. They did little to upgrade their roster, which will be problematic for Detroit in 2017 while they attempt to keep pace with Kansas City and Cleveland.
The starting rotation, outside of a resurgent Justin Verlander and rookie Michael Fulmer, was a big problem for the Tigers. Jordan Zimmermann was injured and finished with a 4.87 ERA in 18 starts; Anibal Sanchez posted an ugly 5.87 ERA and Matt Boyd was nothing special in his 97 innings. The good news is that Daniel Norris has returned to the rotation, giving them some hope. But he has pitched only 129 1/3 innings over the last two years due to injuries. So, it's really not that exciting.
The big problem for Detroit is that they just weren't good enough last year, when the major core of their team — Verlander, Miguel Cabrera, Victor Martinez, and Ian Kinsler — were all on the wrong side of 30 already. The Tigers do have some nice players with youth on their side, such as Nich Castellanos and J.D. Martinez, but getting a year older without any real upgrades to the roster doesn't bode well for Detroit.
Houston Astros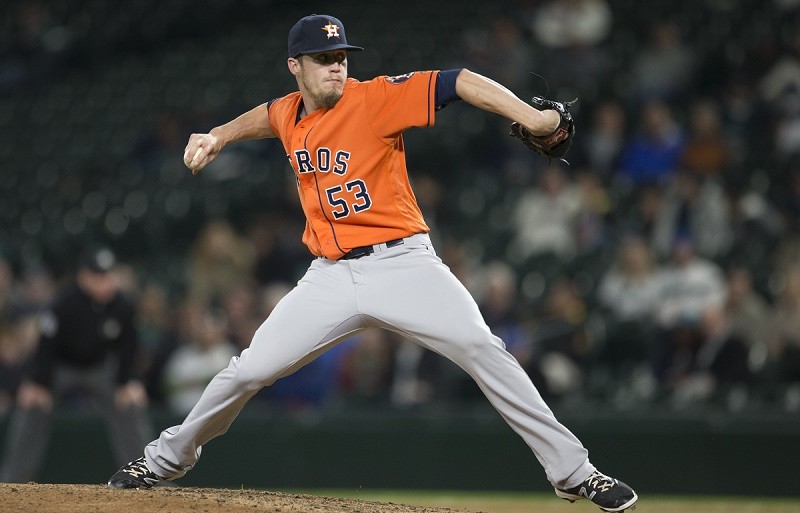 2016 record: 84-78
Why they suck: The Astros seemed like they've been super competitive the last two years, mostly because we compare them to the awful performances of the previous four seasons. But in reality, Houston won just 86 games when they snuck into a wild-card spot in 2015 and won only 84 games last year. They've been just a few games over .500 each year.
So why are so many jumping on their bandwagon now? Well, they've made some moves to improve their roster, adding catcher Brian McCann from the New York Yankees and right fielder Josh Reddick, previously of the Los Angeles Dodgers. Houston was in the middle of the pack scoring runs last year, and that should improve slightly in 2017. But you know what may not improve? Their dreadfully mediocre starting pitching.
The Astros' big addition to their starting rotation was Charlie Morton, who started four games last year and overall has a 4.74 ERA in 146 1/3 innings over the last two seasons. Dallas Keuchel (4.55 ERA), Collin McHugh (4.34), and Mike Fiers (4.48) remain, along with Lance McCullers, who actually had a good year with a 3.22 ERA, but injuries limited him to only 14 starts. There's a chance that Keuchel, the 2015 AL Cy Young award winner, could rebound and have a great year. But there's at least as good of a chance that 2015 was his outlier, not 2016.
Kansas City Royals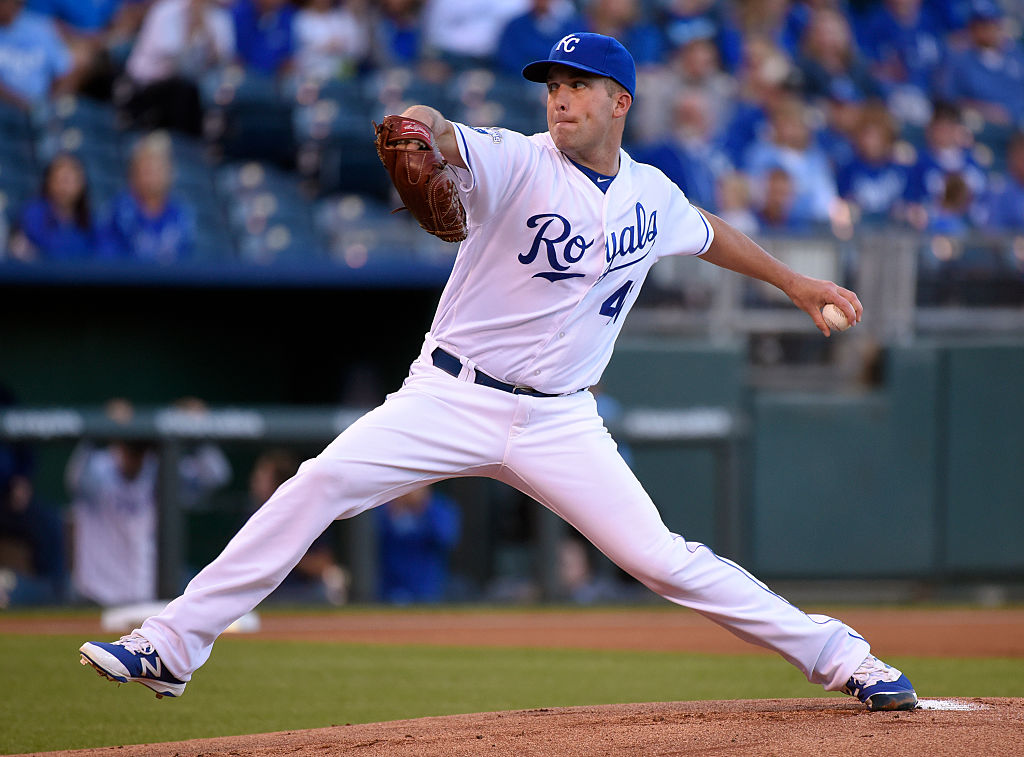 2016 record: 81-81
Why they suck: The Royals had a decent strategy to improve their roster this offseason: acquire as many players from the World Series champion Cubs as possible. They added pitchers Jason Hammel and Travis Wood, along with outfielder Jorge Soler from Chicago, in a major attempt to fill some of their needs with players who have that winning attitude.
But there are problems here. Soler can't stay healthy, and in fact is likely to start the season on the disabled list. Wood was beaten out by Nate Karns for a rotation spot, and Hammel is probably their number three starter behind Danny Duffy and Ian Kennedy. Hammel had a 5.22 ERA in his final 15 starts of 2016, falling off so bad that he was eventually left off the postseason roster. At 34, he's not much to get excited about other than being a guy who can eat innings.
The tragic loss of Yordano Ventura will be felt hard by a team that was probably a .500-or-so type anyway. The starting pitching is just not very good, and they gave up Wade Davis, probably the most elite reliever in the game over the last three seasons, to bring back Soler. Better seasons by Aaron Gordon and Mike Moustakas would go a long way for the Royals, but the pitching will end up being a problem. Duffy, Kennedy, and Hammel is not the one-two-three of a playoff team.
Los Angeles Angels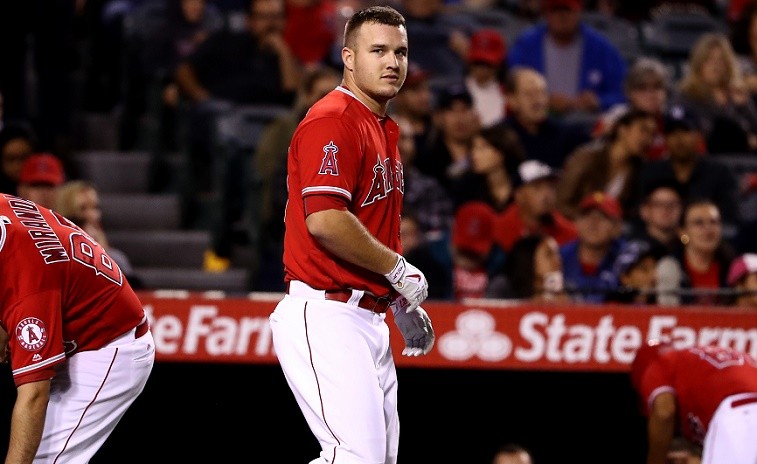 2016 record: 74-88
Why they suck: It won't be Mike Trout's fault, that's for sure. The 2016 AL MVP is on track to become a first-ballot Hall of Famer. He hit .315/.441/.550 with 29 home runs, 100 RBI, and 30 stolen bases last season. He was worth 10.6 WAR, which is an absurd number. Oh, and despite the fact that it feels like he's been around forever — 2017 will be his sixth full season in the big leagues — Trout is still just 25 years old.
But the rest of the team around Trout? It's a pile of flaming garbage. Say what you want about the decline of aging designated hitter Albert Pujols; the man did hit 31 home runs and 119 RBI last season. But foot surgery will have him sidelined for probably half the season. Starting pitcher Andrew Heaney is promising, but he had Tommy John Surgery and will miss the whole year.
The Angels did make some decent moves, bringing in Luis Valbuena to play first base — although he's going to miss some time with hamstring problems. Cameron Maybin is a solid left fielder, and the Angels have one of the best defensive shortstops in the game with Andrelton Simmons. But all in all, there really isn't much improvement — if any — from last year's team. This is just another 70-win abomination that wastes another year of Trout's prime without challenging for a playoff spot.
Minnesota Twins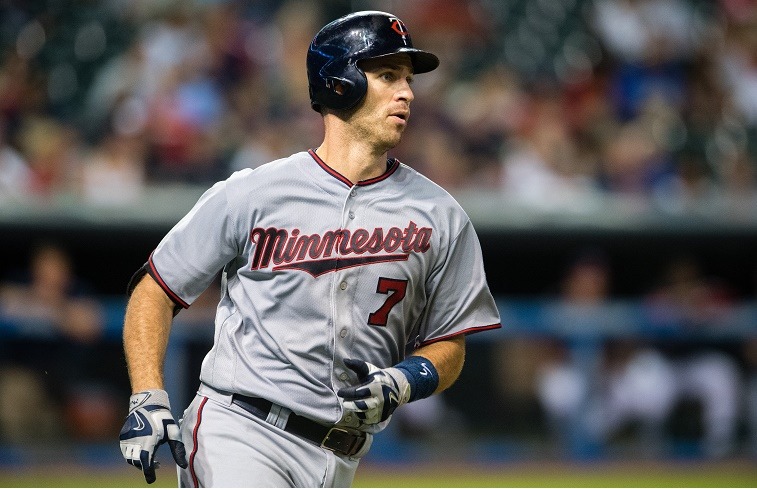 2016 record: 59-103
Why they suck: When you look at their record from 2016, it's pretty obvious why they'll suck in 2017. The Twins aren't a good baseball team. Let's first go over the few bright spots who fans can look forward to for this season. Joe Mauer is still with the team, playing first base. Byron Buxton will be your regular center fielder, and he finally came on late last year (he hit .287/.357/.653 with nine home runs in his final 101 at-bats of the year). Oh, and Miguel Sano and Brian Dozier are decent ballplayers, too.
But despite some solid players to build around on offense, this is probably a Twins team that would be lucky to finish in the middle of the American League in runs scored. At the same time, their starting pitching is atrocious. Ervin Santana is your ace, and you could certainly do worse; he had a 3.38 ERA in 181 1/3 innings last season. But after Santana, you have Hector Santiago (4.70 ERA in 182 innings), Kyle Gibson (5.07, 147 1/3), and Phil Hughes (5.95, 59).
Jose Berrios should be in the rotation, and he went into 2016 as one of the favorites for the Rookie of the Year. The former highly-rated prospect still has people in his camp. But his actual performance (8.02 ERA with 5.4 BB/9 and 11.4 H/9 in 58 1/3 innings pitched) will leave fans shy about jumping for joy over the 23-year-old. In short, the Twins have some talent but they're still going to suck in 2017.
New York Yankees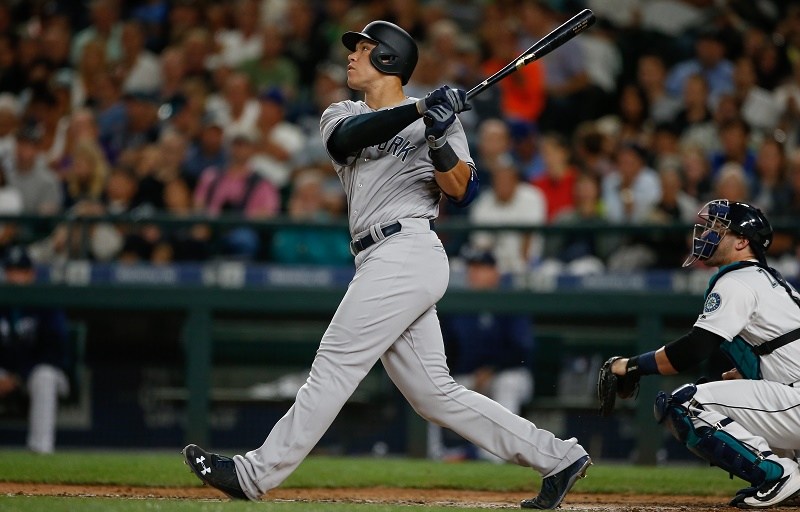 2016 record: 84-78
Why they suck: Two simple words: growing pains. And that's not a reference to the late-'80s sitcom, either. For the first time since the mid-'90s, the New York Yankees have gone with a rebuild and embraced younger players across the board. Last season they traded, released, or let go of Alex Rodriguez, Mark Teixeira, Carlos Beltran, Andrew Miller, Brian McCann, and Aroldis Chapman. They've added young, exciting players to the roster, including catcher Gary Sanchez and hulking outfielder Aaron Judge.
But New York isn't ready to compete quite yet. Much of the talent they acquired in those deals — including pitcher Justus Sheffield, outfielder Clint Frazier, and shortstop Gleyber Torres — haven't arrived with the big-league team yet and may not until 2018 or later. Guys like Didi Gregorius, Chase Headley, and Starlin Castro are in your starting infield, with Matt Holliday and Chris Carter spending time at DH. None of these players are bad, but it's also not a lineup that's carrying New York to a division title.
But then there's also the starting rotation. There have been rumors that the Yankees might look into dealing for White Sox starter Jose Quintana, given his age and reasonable contract. But as of now, there's Masahiro Tanaka and a whole lot of nothing. CC Sabathia is still there, but the 36-year-old is not the ace he once was. Over the last four years, Sabathia has a 4.54 ERA over 99 starts. Then there's the oft-injured Michael Pineda and two young, unproven starters in Luis Severino and Chad Green. The Yankees have a lot of talent and promise for the future, but not for 2017.
Oakland Athletics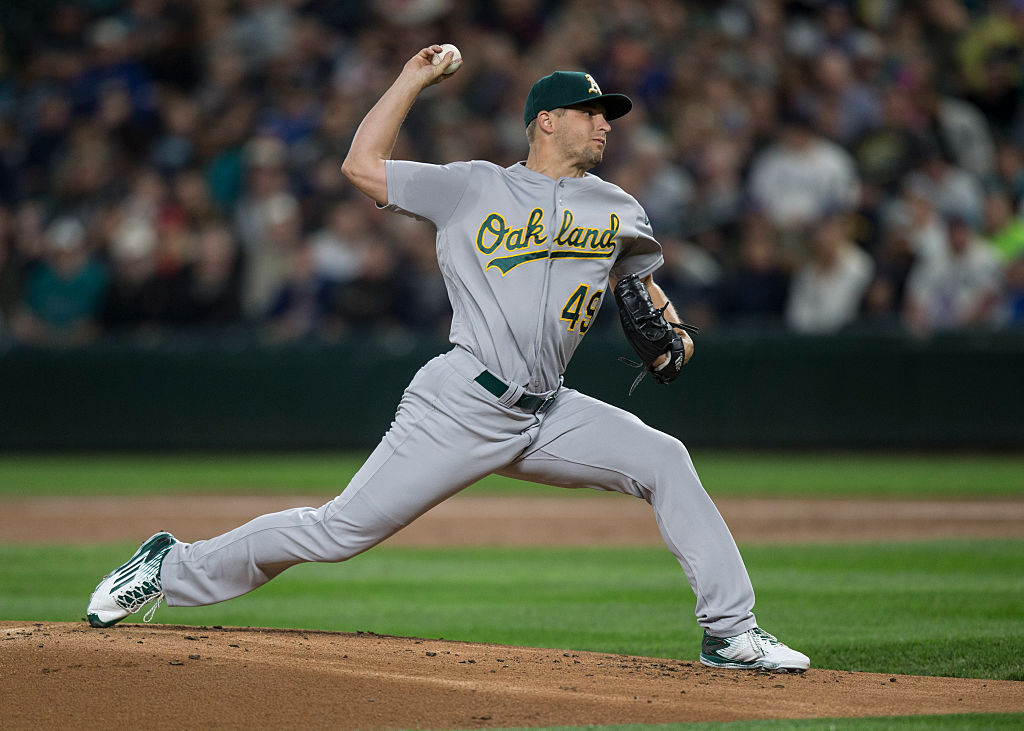 2016 record: 69-93
Why they suck: Pop quiz time. Which player led the A's in WAR last season? No idea? Ever heard of Kendall Graveman? In 186 innings pitched, the right-handed starter had a 4.11 ERA and 4.39 FIP with 5.2 K/9. Currently, he's set to be the No. 1 starter for Oakland again, with Sonny Gray being shut down to start the season. That's not the best start if you're trying to tell someone why the team won't suck.
Other important players on the 69-win 2016 A's are gone, as well. Danny Valencia now plays for the Seattle Mariners, Josh Reddick is with the Houston Astros, and Rich Hill is with the Los Angeles Dodgers. Replacing Valencia and Reddick? Trevor Plouffe and Rajai Davis, who combined for 0.8 WAR last season. In the rotation, after Graveman the final four pitchers combined to start 44 games in Major League Baseball last season — and three of those four made their major league debut in 2016.
There's almost no chance the A's make the playoffs in 2017, and there's not a great chance that they're better than they were in 2016. They have some nice, young players, with shortstop Marcus Semien and designated hitter Ryon Healy. But the best bet for Oakland is that they fight the Angels for last place in the AL West.
Seattle Mariners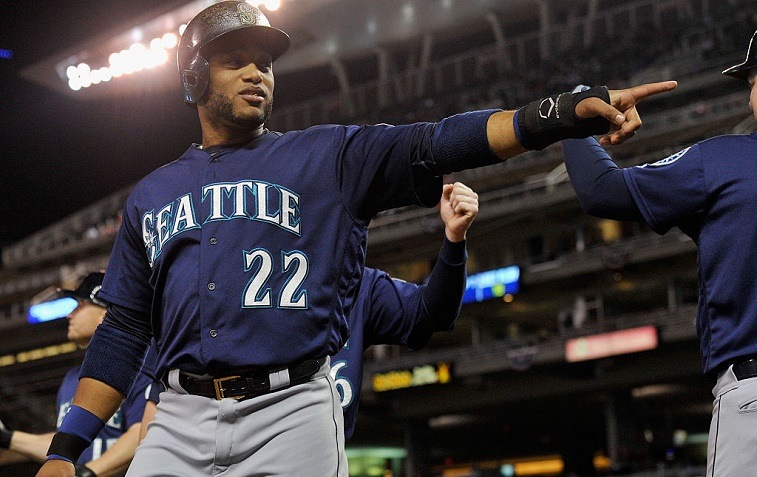 2016 record: 86-76
Why they suck: The Mariners made probably the most moves of any team in the offseason. It would be hard to argue that they didn't improve their roster, adding shortstop Jean Segura, first baseman Danny Valencia, and pitchers Drew Smyly and Yovani Gallardo. They already had quality players, with Robinson Cano, Nelson Cruz, and ace pitcher Felix Hernandez.
But the core of the Mariners is getting older. Cano is 34, Cruz is 36, Hernandez is 31, and Hisashi Iwakuma is 36. Hernandez is still in his prime years, but he's thrown a lot of innings in the major leagues (2,415 over 12 years) and has shown decline over the last two seasons. The former Cy Young award winner had a 3.82 ERA in 153 1/3 innings last season.
This may be one of the best Mariners teams to hit the field in years, but given that they've averaged just 74 wins per season over the last seven years, that's really not saying much. They probably have a high floor, and barring a big-time implosion they'll probably finish at least around .500. But Seattle has the longest active playoff drought in Major League Baseball and there's an excellent chance that it continues in 2017.
Tampa Bay Rays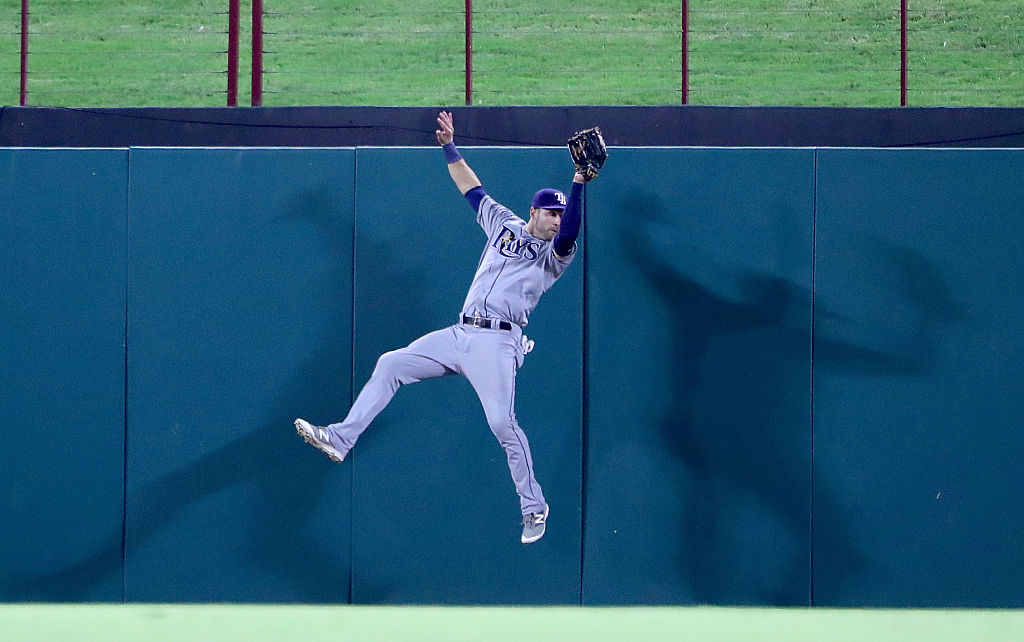 2016 record: 68-94
Why they suck: People had higher expectations for the Tampa Bay Rays heading into 2016. It didn't work out. Wizard-like defensive outfielder Kevin Kiermaier was injured; the starting pitching didn't perform like many thought they would; and closer Brad Boxberger got into only 27 games. A team that many thought could be a dark horse in the AL East division or, at the very least, challenge for a wild card spot, ended up in last place with 68 wins.
So what will be different in 2017? Well, probably not a ton. Left-handed starters Drew Smyly and Matt Moore are gone, as is underrated second baseman Logan Forsythe (he's had 8.4 WAR over the last two seasons). The Rays failed to upgrade at first base, instead going with Logan Morrison yet again (1.7 WAR combined over the last three seasons). Evan Longoria is still around, but he's 31 years old this season. That's not to say that he should start declining soon, but merely that the Rays don't have long to build around him.
Chris Archer should have a better season this year, as a rough early start to the 2016 season really hurt his overall numbers. But Tampa Bay hasn't done much to improve their offense, which was No. 14 out of the 15 American League teams in runs scored last season. That sort of finish in 2017 should be expected, with their win total remaining relatively the same. Long story short: Don't expect much from the Rays this season.
Texas Rangers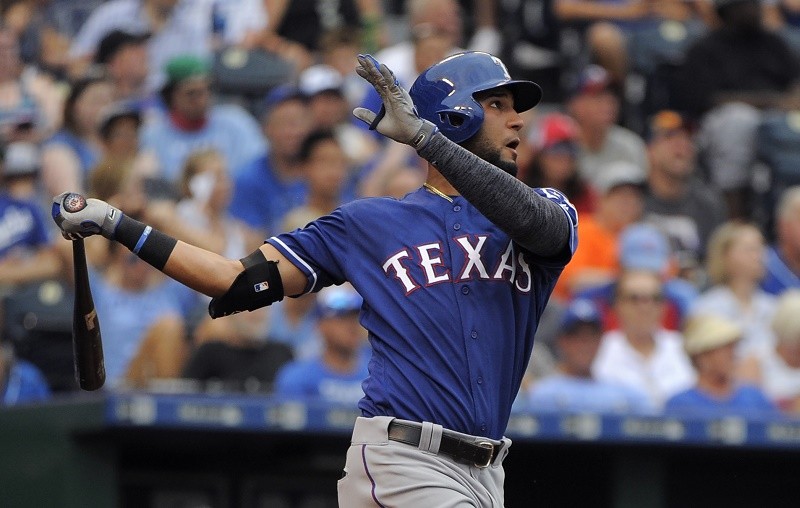 2016 record: 95-67
Why they suck: You have to squint on this one, but the numbers support why the Rangers may not return to form as one of the dominant teams in the American League. Despite their great record, they outscored their opponents by just eight total runs in the regular season. That put their projected record at 82-80, which is obviously much different from where they actually finished in the standings.
Call it what you want: getting lucky, a great bullpen, clutch hitting, or good management. After finishing with the best record in the league, it didn't shock anyone who paid close attention that the Rangers failed to win a game in the ALDS against the Toronto Blue Jays. They're returning much of the same team this year, with Mike Napoli now at first base and Tyson Ross becoming the fifth man in the starting rotation.
But Mitch Moreland, Ian Desmond, and Carlos Beltran are gone, as is starting pitcher Colby Lewis. Ross has the potential to be a quality contributor in an a top-heavy rotation that features Yu Darvish, Cole Hamels, and nothing else that scares you. But Ross is still recovering from his shoulder issues and has no timetable to return to the team. Maybe the Rangers continue their torrid run of finding ways to pull out victories, but there's a reasonable chance they could slip back to the middle of the pack this season.
Toronto Blue Jays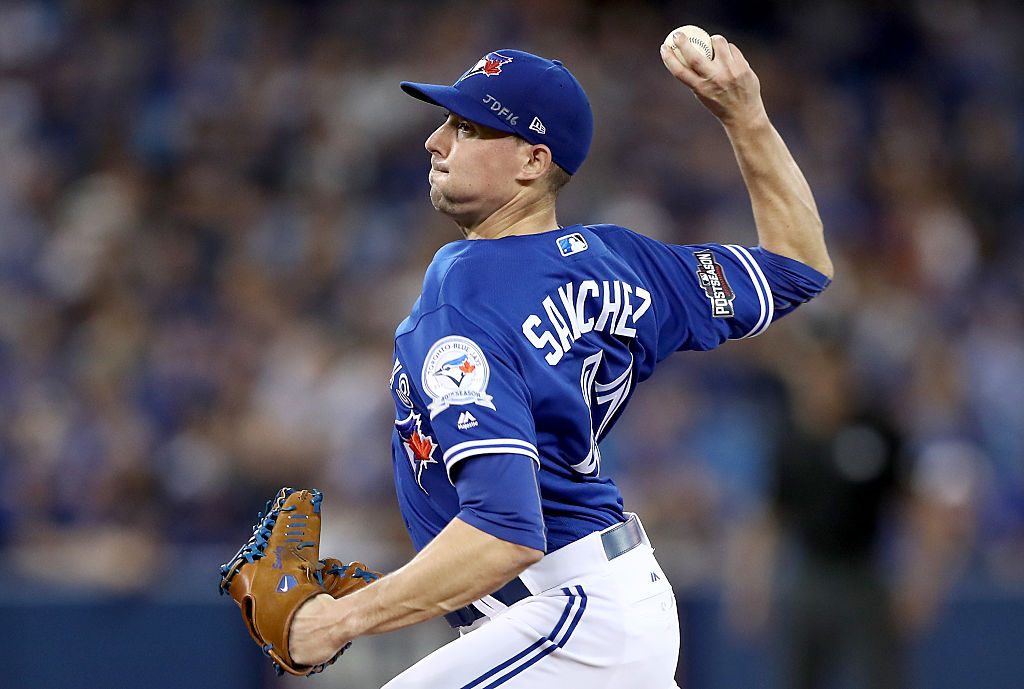 2016 record: 89-73
Why they suck: 42 and 127. Those are the home run and RBI totals for Edwin Encarnacion, the big slugger who homered the Toronto Blue Jays past the Baltimore Orioles in the one-game American League wild-card playoff last season. Toronto also lost outfielder Michael Saunders, who had a big first half and made the AL All-Star team. Saunders finished the season with a career-best 24 home runs. They did, however, bring back outfielder Jose Bautista, but Bautista is 36 years old and is already showing significant signs of decline.
Toronto is essentially returning their same pitching staff, overlooking the 42-year-old R.A. Dickey taking an early retirement with the Atlanta Braves while left-hander Francisco Liriano slides into his rotation spot. That's fairly good news, considering the Blue Jays finished with the best ERA in the American League last season — and that's with a poor early performance from Marcus Stroman. But it will be interesting to keep an eye on pitchers such as J.A. Happ and Marco Estrada, who had fantastic seasons but out-performed their peripheral numbers by quite a bit.
The same goes for 24-year-old starter Aaron Sanchez, who went from being erratic and unable to hold a job in the bullpen to an All-Star with the best ERA in the league. There's no doubt that the offense is likely to be worse and that there could be regression on the pitching side, which could spell doom in an AL East that features the Boston Red Sox and Baltimore Orioles. Even with Encarnacion and the overachieving backend of the rotation last season, Toronto still failed to win 90 games. Expect that they might fail to do so again in 2017.
Statistics courtesy of ESPN and Baseball-Reference.