Why Every National League Team Sucks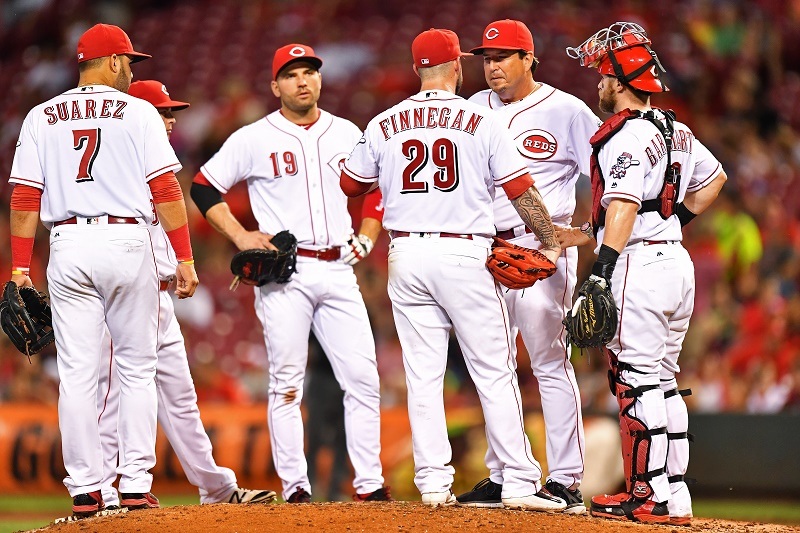 Baseball season is a time of renewed hope. Even if your team had a bad season last year, there's always hope that they'll turn it around this year. People are jumping on the Cleveland Indians' bandwagon for 2017, after they just missed out on winning their first World Series in 68 seasons last year. But what about the National League? There will certainly be some good teams in the NL, as there are every year. But what if there just aren't? We took a hypothetical pessimistic look at the Senior Circuit so we could tell you why every National League team sucks.
Arizona Diamondbacks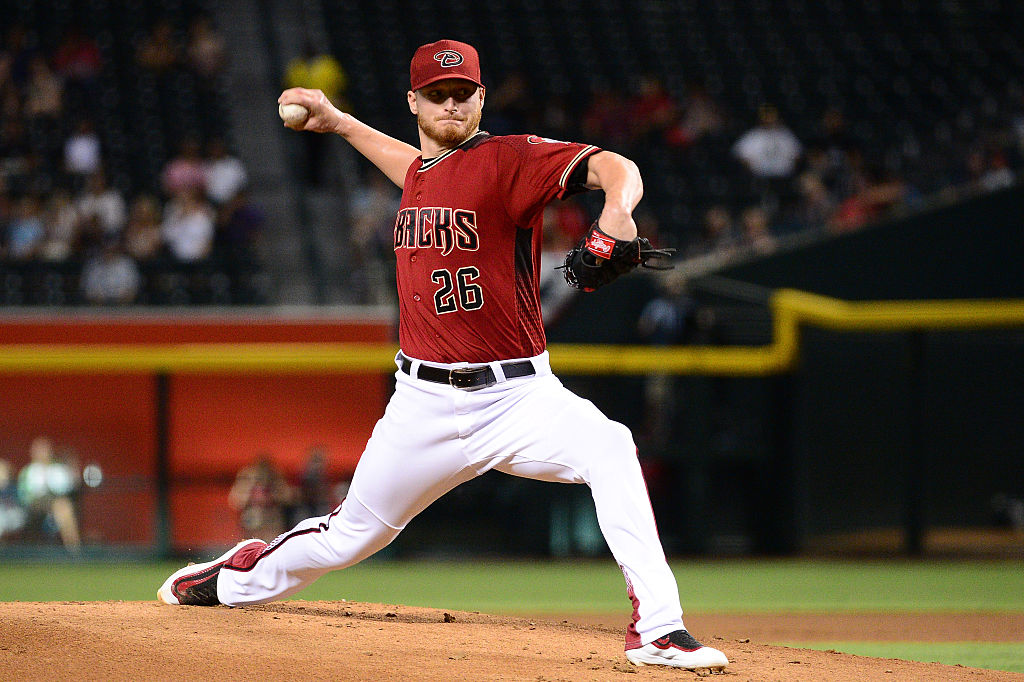 2016 Record: 69-93
Why they suck: Pitching is the easy answer here. The Diamondbacks didn't have enough of it last year, bringing a team ERA of 5.09 to the table. That, along with injuries and offensive regression from a few of their hitters, was enough to take what might've been an 85-win team and dump them all the way down at 69-93.
So what will be different this year? Well, catcher Welington Castillo and shortstop Jean Segura are gone, replaced with downgrades Jeff Mathis and Chris Owings. But David Peralta and A.J. Pollock are back in the lineup, which should give the D-Backs a little bit of a boost. But offense isn't the problem, given the fact that theirs ranked fifth in runs scored in the National League last year.
The main concern is that the pitching still won't be good enough. Shelby Miller, who was abysmal with a 6.15 ERA in 101 innings with Arizona last season, won a starting rotation spot in Spring Training. He, along with Zack Greinke, Robbie Ray, Patrick Corbin, and the newly-acquired Taijuan Walker, will be the men taking the ball every fifth day.
Even the most optimistic among us only expect two or three of those pitchers to perform above league-average, especially considering that Chase Field in Arizona is a massive hitters park. The Diamondbacks could surprise us, but at best they probably end up where people had them last year: Maybe an 85-win team. Yawn.
Atlanta Braves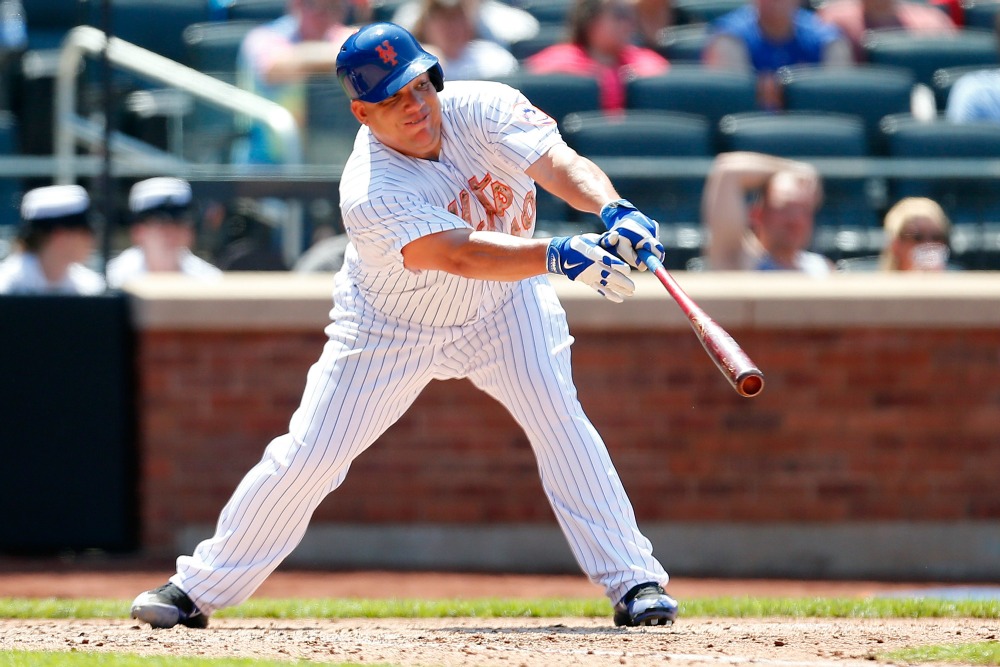 2016 Record: 68-93
Why they suck: Mostly because they're rebuilding. Much like the Houston Astros, Chicago Cubs, and Kansas City Royals teams that preceded them, the Braves hope that several years of toiling as one of the worst teams in baseball will pay off in a big way, leading to to a decade-long run of competitiveness featuring several trips to the World Series. Will it work out for them? Maybe, but not this year.
The Braves did make some interesting offseason moves, looking to balance the average age of their roster by adding 44-year-old Bartolo Colon, 42-year-old R.A. Dickey, and 35-year-old Brandon Phillips. While these moves, along with the further development of promising young players such as Dansby Swanson, Ender Enciarte, and Julio Teheran should make the Braves more competitive this season, it won't do much for their playoff hopes.
Sure, you could point to the natural improvement that Atlanta made last season (they went 59-65 after firing manager Fredi Gonzalez for his 9-28 start). But the truth is, the Braves just aren't quite there yet. Teheran is good, but a two-through-five of Colon, Dickey, Jaime Garcia, and Mike Foltynewicz isn't striking fear into the lineup of the Washington Nationals or New York Mets. The Braves are at least another year away from truly contending for anything but third place in the NL East.
Chicago Cubs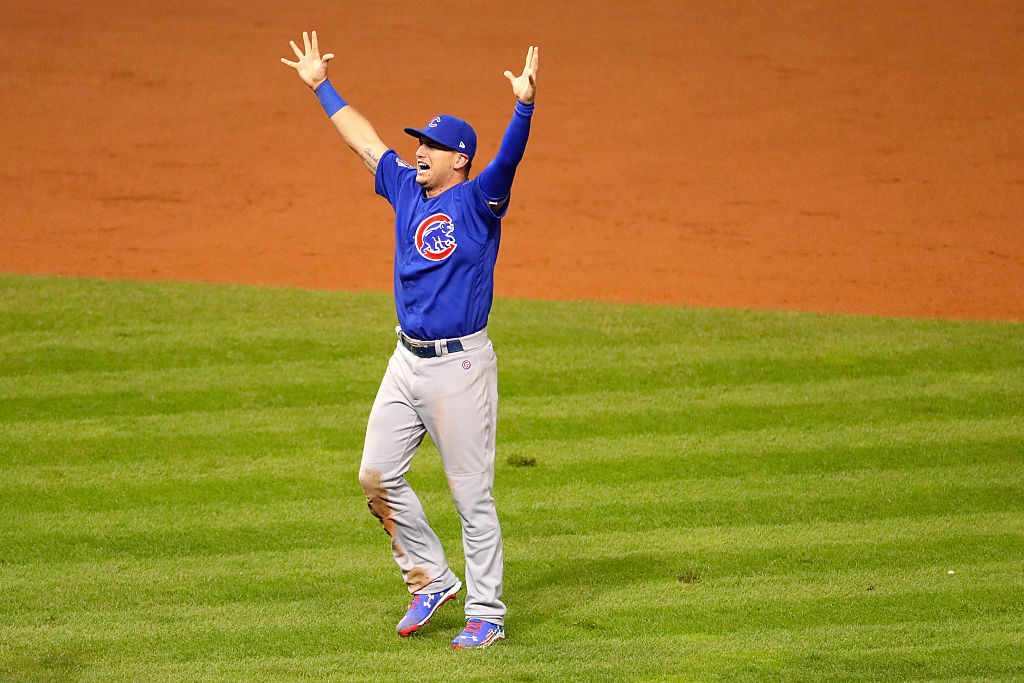 2016 Record: 103-58
Why they suck: This one is a bit tougher, as you might imagine. The Cubs finished 45 games over .500 last season and won the World Series. Their youthful core has set them up as the odds-on favorite to win yet again. But if we were to nitpick — and what is this whole thing other than just a series of nitpicking? — we could say that the Cubs over–performed and got really lucky in 2016. They lost Kyle Schwarber for the regular season to an ACL tear, but key players such as Kris Bryant, Anthony Rizzo, Addison Russell, Ben Zobrist, Dexter Fowler, Jason Heyward, Jon Lester, Jake Arrieta, and Kyle Hendricks spent a combined zero days on the disabled list.
That may change this year. Also, the Cubs' elite defense helped them out in a big way last year, with their team ERA (3.15) outdoing their team FIP (3.77) by a wide margin. There's plenty of room for regression among their pitching staff. And that doesn't begin to dive into the fact that Fowler — the Cubs' former leadoff man — is the one who manager Joe Maddon has frequently said makes the engine go in Chicago, left and signed a five-year deal with the rival St. Louis Cardinals.
Then there's the fact that only the '01 New York Yankees and '14 and '15 Kansas City Royals have made it to the World Series in back-to-back seasons since the 2000; the last team to win the World Series in back-to-back seasons were the 1999 and '00 Yankees. So, the odds are stacked against the Cubs repeating as it is.
Cincinnati Reds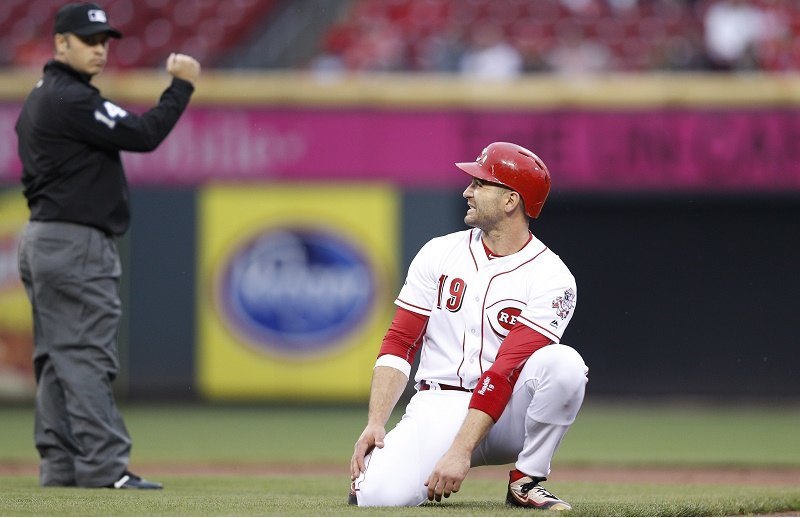 2016 Record: 68-94
Why they suck: The Reds, like the Atlanta Braves, are in a big-time rebuild. The difference, however, is that the Reds probably aren't as far along as the Braves are, and they didn't spend the offseason adding veterans to the roster with the hope of it translating to, at best, 80 wins. In fact, they traded Brandon Phillips to Atlanta. The Reds will suck because they're a hodgepodge of talent (Joey Votto), young players (Jose Peraza and Eugenio Suarez), and mediocre journeymen.
The starting pitching staff is a really big problem for the Reds. Scott Feldman is the No. 1 starter by default, which surely has Cubs fans laughing as they realize Feldman is still around. The rest of the rotation is finished out with Brandon Finnegan, Cody Reed, Amir Garrett, and Rookie Davis; the latter two will be making their big league debuts, and we assure you that "Rookie Davis" is actually a real baseball player. I wonder if he'll change his name once he's no longer a rookie?
Long story short, the Reds are going to allow a lot of runs this season. Their offense, which was ranked eighth in the National League in scoring runs last season and lost Phillips and Jay Bruce, will probably fall somewhere in the same region in run-scoring again in 2017. That's a recipe for another last-place finish in the NL Central.
Colorado Rockies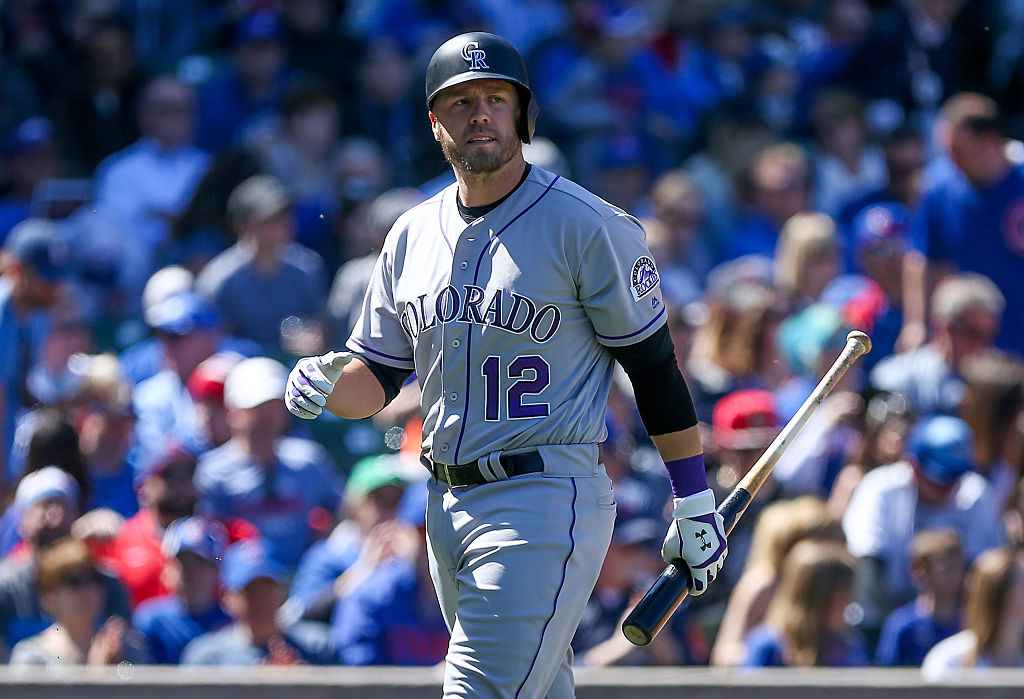 2016 Record: 75-87
Why they suck: It's always the same old story for the Colorado Rockies, who almost always end up at the bottom of the National League in runs allowed. It's the curse of playing at Coors Field. If you needed any more proof beyond the thin Rocky Mountain air and the gloriously high historic ERA's among Rockies pitchers, take this into account: Only three pitchers in the 24-year history of the franchise have even received a single vote for the NL Cy Young award. That would be Marvin Freeman in 1994, Jeff Francis in 2007, and Ubaldo Jimenez in 2010.
The odds are against them that any of their starting pitchers will get a vote in 2017. Tyler Chatwood, Jon Gray, Taylor Anderson, and some other guys not worthy of taking the time to write out their names are the starting five for Colorado. Gray is probably the only one who could remotely excite you. On the offensive side, third baseman Nolan Arenado is very good. The same can be said about shortstop Trevor Story, center fielder Charlie Blackmon, and right fielder Carlos Gonzalez.
The Rockies led the National League in runs scored in 2016. There's a decent chance they repeat that in 2017. But the pitching will always set them back just as much as their hitting puts them ahead, leaving Colorado in that gray area of "not as bad as the Padres" but "not as good as the Giants or Dodgers." Expect another blasé season.
Los Angeles Dodgers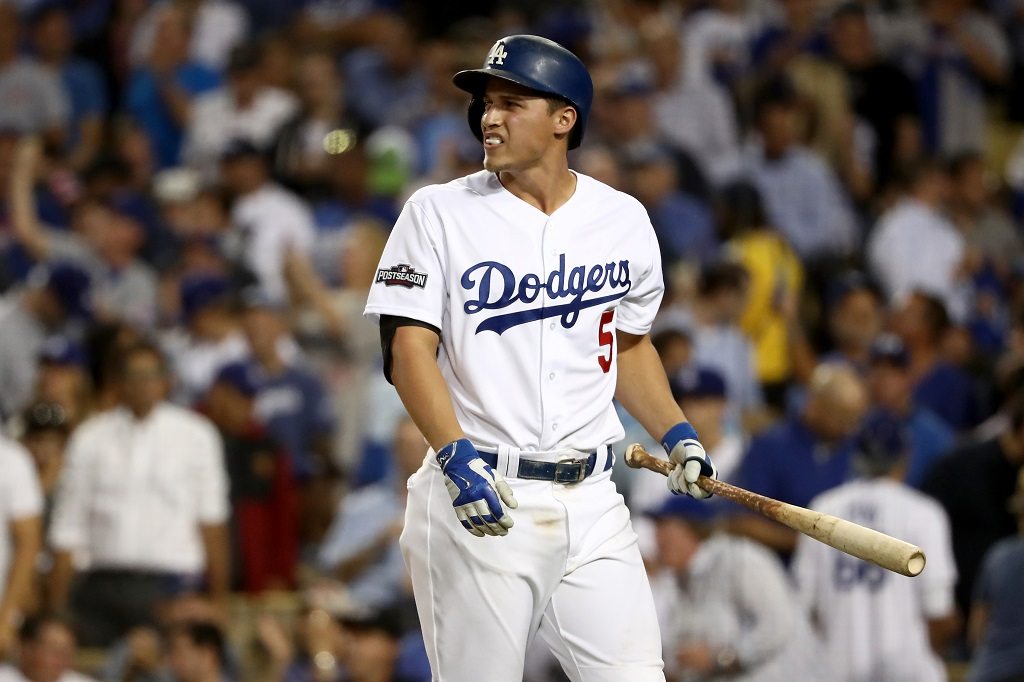 2016 Record: 91-71
Why they suck: Like the Cubs, there isn't a ton to argue with on the Dodgers. Despite a myriad of injuries last season they still managed to win 91 games and overcome the Giants in the NL West. The Dodgers went toe-to-toe with the Cubs in the NLCS, even taking a 2-1 series lead after three games, but Chicago won three straight to end the series.
Over the offseason, Los Angeles actually improved their roster. They added Logan Forsythe, an extremely underrated second baseman from the Tampa Bay Rays. They brought back Kenley Jansen, Justin Turner, and Rich Hill, three important free agents. All in all, there isn't much you can do to poke holes in their roster.
Except, maybe, to suggest that there could again be health problems. Clayton Kershaw's problems related to a back issue, and those tend to be chronic in nature. Brandon McCarthy, well, he's injured all the time. And Hill is 37 years old, pitched just 110 1/3 innings last season, and was pretty much out of baseball 18 months ago. Look, all of this isn't to say that the Dodgers will miss the playoffs. But their issues could derail what is otherwise a promising season.
Miami Marlins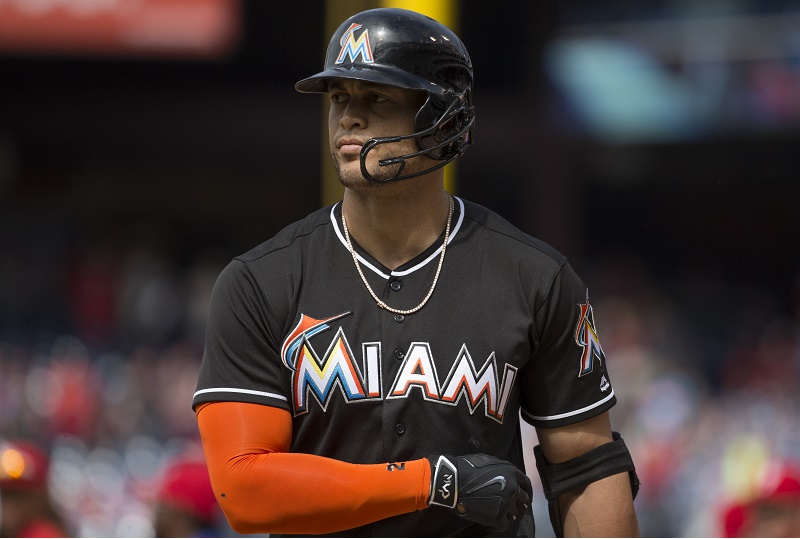 2016 Record: 79-82
Why they suck: The Marlins were bad at scoring runs in 2016 and not the best at keeping the runs off the board, either. That translated to a 79-82 record which is indicative of their mediocrity. Even worse is that they tragically lost Jose Fernandez, their best pitcher and one of the most magnetic personalities in the game, in a boating accident in the final weeks of the regular season. That, alone, is a lot to have to come back from.
The Marlins do have some quality hitters, with one of the league's best outfields in Giancarlo Stanton, Christian Yelich, and Marcell Ozuna. But after that, what else good can be said about them? Uh, the bullpen is pretty solid. They don't have the worst center field gimmick in all of baseball. Wait, Tal's Hill is gone from Houston? Nevermind.
Miami finished No. 13 out of 15 National League teams in scoring runs last season. With basically the same offensive team this season it's hard to imagine them making big strides. The top-three of Edison Volquez, "Steely" Dan Straily, and Tom Koehler in the starting rotation aren't what you would think of as a "playoff rotation." If the Marlins don't finish in last place in the NL East, consider it a successful season.
Milwaukee Brewers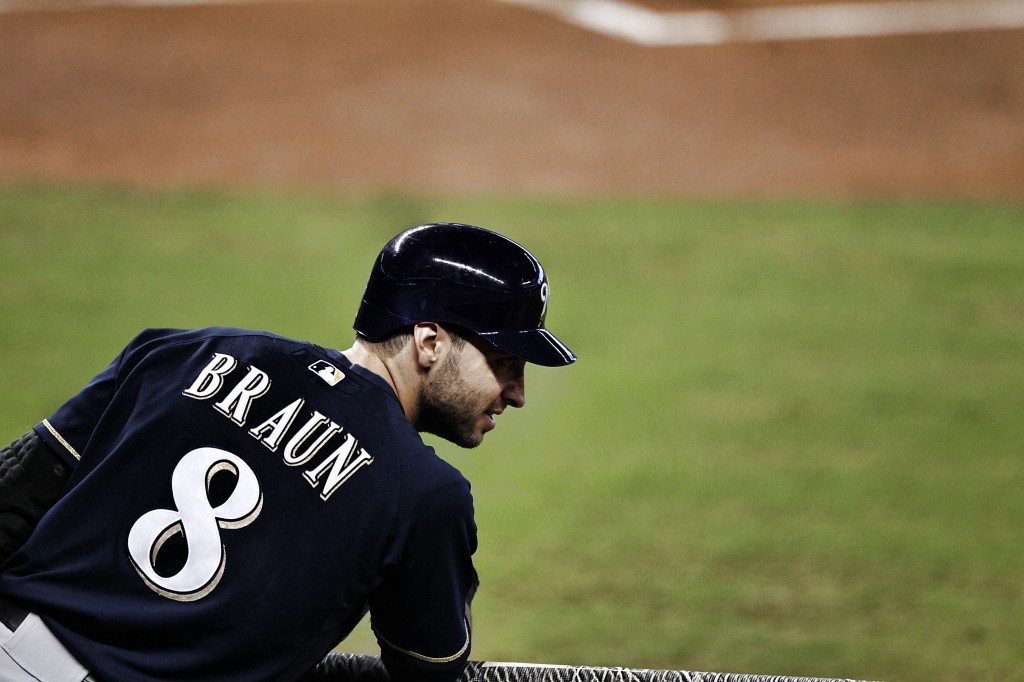 2016 Record: 73-89
Why they suck: Like oh-so-many others, the Milwaukee Brewers are rebuilding. But the good news for Brewers fans is that the prospects have begun to arrive. Jonathan Villar and Orlando Arcia took over in the middle of the infield in 2016 while Domingo Santana and Keon Broxton claimed spots in the outfield.
Milwaukee hit 194 home runs as a team last year, sitting in a not-so-bad sixth place in the National League. But 80 of those 194 came from players who are no longer around, and the big offensive addition to the roster is Travis Shaw at third base. Apologies to major believers in Jett Bandy—yes, that is actually a real person. Seriously, when you hear Jett Bandy's name you expect it to be preceded by "The Erotic Adventures of…"
On the pitching side, young starter Junior Guerra provides some hope for the future. He joins veterans Jimmy Nelson, Matt Garza, and Wily Peralta in the rotation along with 24-year-old Zach Davies. Again, the Brewers are rebuilding. So while they're finding out whether or not Davies and Guerra could lead the next good team in Milwaukee, they don't exactly have the makings of a solid rotation on the whole. The best case scenario for the Brewers is fighting for third place in the NL Central.
New York Mets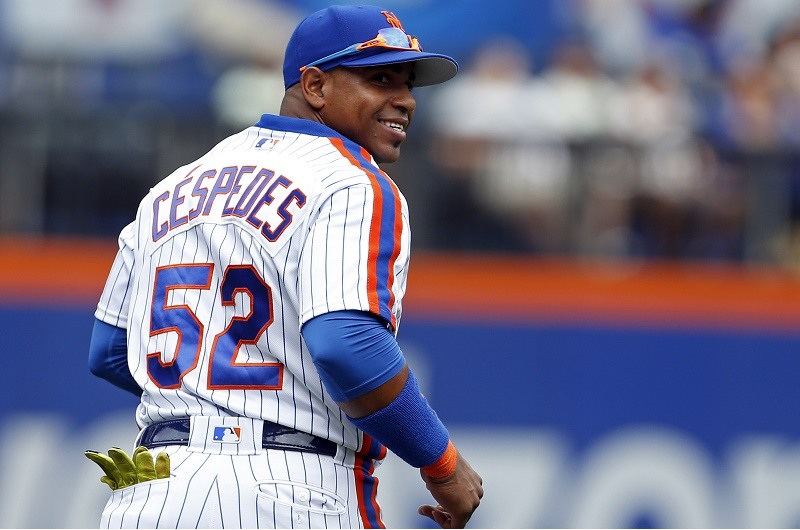 2016 Record: 87-75
Why they suck: Where do we start with the Mets? As you might recall, they had an excellent season in 2015 where they represented the National League in the World Series. They lost that series to the Kansas City Royals in five games, but the future looked bright with one of the best young starting rotations in the game.
And then 2016 happened. Matt Harvey's season — and maybe career? — went up in flames as he hit the disabled list with thoracic outlet syndrome. Jacob deGrom and Steven Matz missed time in the disabled list, as well. The saviors of the pitching staff last year were 23-year-old fireballing right-hander Noah Syndergaard and 43-year-old roly poly Bartolo Colon. The Mets were also in the lower portion of the league in runs scored, with outfielder Yoenis Cespedes often carrying the team alone.
So what about 2017? An outfield alignment of Cespedes, Curtis Granderson, and Jay Bruce left-to-right might be the worst defensive outfield in the game. There were no significant upgrades anywhere in the lineup, so you can expect them to struggle to score at times again this year. Colon is gone while Harvey is still a major question mark. But Syndergaard, deGrom, and Robert Gsellman round out the rotation for now. The Mets still found a way to 87 victories and a wild-card spot last year despite everything, so that's a possibility again this year too.
Philadelphia Phillies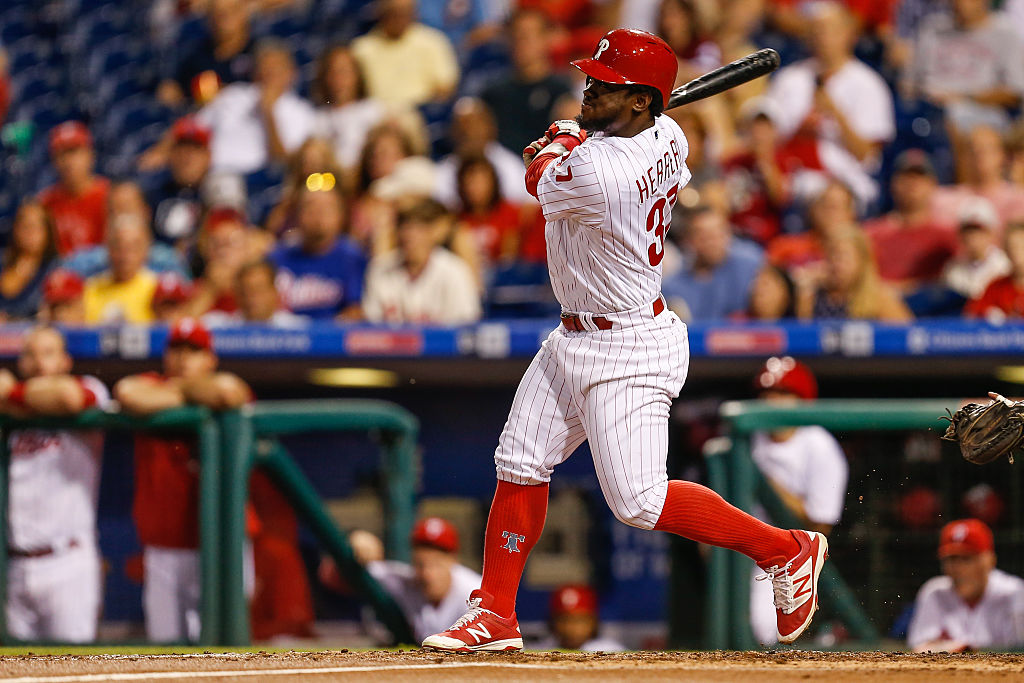 2016 Record: 71-91
Why they suck: Last season, the Phillies were actually lucky to finish with a record as good as 71-91. Unlike most rebuilding teams that tend to improve in the second half of the season (see Braves, Atlanta), the Phil's started out an impressive and shocking 24-17 through mid-May. But from that point forward, they were an abysmal 47-74. According to runs scored versus runs allowed, their record should've been closer to 62-100. Ouch.
So what did they do to improve their roster? Some things, but not enough. They ditched first baseman designated hitter Ryan Howard, who hit 25 home runs in 362 plate appearances last season. Philadelphia also added outfielders Howie Kendrick and Michael Saunders, but you could pessimistically say that Saunders had a career-year in 2016, or even just a great first half followed by returning to earth in the second half. Their MLB-worst offense hasn't improved a ton.
Their top-three in the starting rotation — Jerad Eickoff, Jeremy Hellickson, and Vincent Velasquez — is pretty solid. However, following them with Aaron Nola, who has some talent but may not get a lot better than he is right now, and Clay Buchholz creates a big drop-off. Come to think of it, the NL East really is just kind of a crappy division.
Pittsburgh Pirates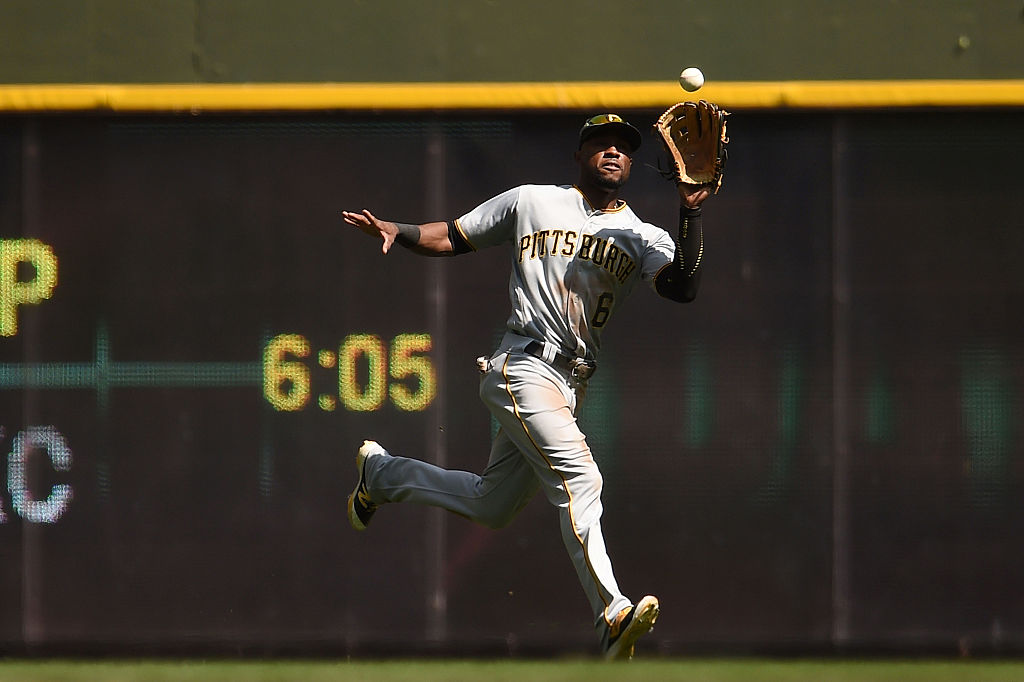 2016 Record: 78-83
Why they suck: The Pirates went from a 98-win team with the second-best record in all of Major League Baseball in 2015 to a 78-win debacle last year, and it was pretty hard to see that coming. Star outfielder Andrew McCutchen had an awful year, dropping from 5.8 WAR in 2015 to 0.7 in 2016. The Pirates have done an outfield shuffle to improve their defense, sending McCutchen from center to right, Gregory Polanco from right to left, and Starling Marte from left to center. And that should help, actually.
But Pittsburgh simply has a lot of unknowns. Jung Ho Kang, a talented infielder, may not be able to make an appearance with the Pirates this season. First baseman Josh Bell is young and untested. The starting rotation has Gerrit Cole at the top — ignoring his injury issues last season and their possible effects in 2017 — but a lot of youth or question marks behind him.
Jameson Taillon missed the 2014 and 2015 seasons with injuries. Chad Kuhl, Ivan Nova, and Drew Hutchison could be great, or they could be just the three guys that you hold your brought through to get around to Cole and Taillon.
The Pirates traded away closer Mark Melancon last season, and it can't be understated the importance his reliability in the ninth inning had on the last few teams in Pittsburgh to make the postseason. This year, the Pirates will trust Tony Watson in the ninth with Daniel Hudson and Felipe Rivero bridging the gap. That's not exactly Betances-Miller-and-Chapman. .
San Diego Padres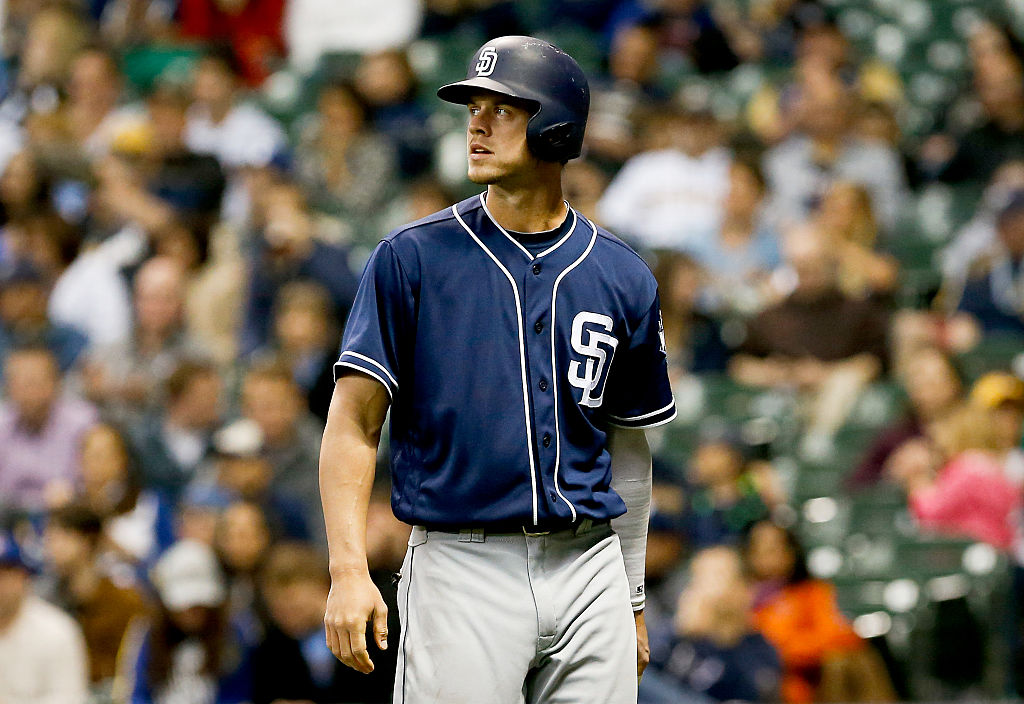 2016 Record: 68-94
Why they suck: Speaking of teams that dramatically fell off, the San Diego Padres fancied themselves to be contenders heading into the 2015 season. They weren't, finishing 74-88 that year. Then they unloaded most of the few good players actually on their roster and went 68-94 last season. Now? This could actually be the worst team in Major League Baseball.
Gone are Jon Jay, Matt Kemp, Andrew Cashner, and Drew Pomeranz. The starting rotation is an utter mess, and is likely the absolute worst in baseball, which pairs well with the fact that the home games will be played at such an extreme pitcher's park. Clayton Richard, Trevor Cahill, Jered Weaver, and yes, Jared Cosart will be starters for the Padres this year. Yes, that Jared Cosart!
The bullpen has some quality arms in it, with Ryan Buchter and Brad Hand at the end of the ballgame protecting leads. The games where they actually have leads to protect will be few and far between, but they should do an admirable job. There is no doubt that the Padres will finish in last place in the NL West. As far as bad teams in the National League go, they're the suckiest one. But Wil Myers is good, so at least they have that going for them.
San Francisco Giants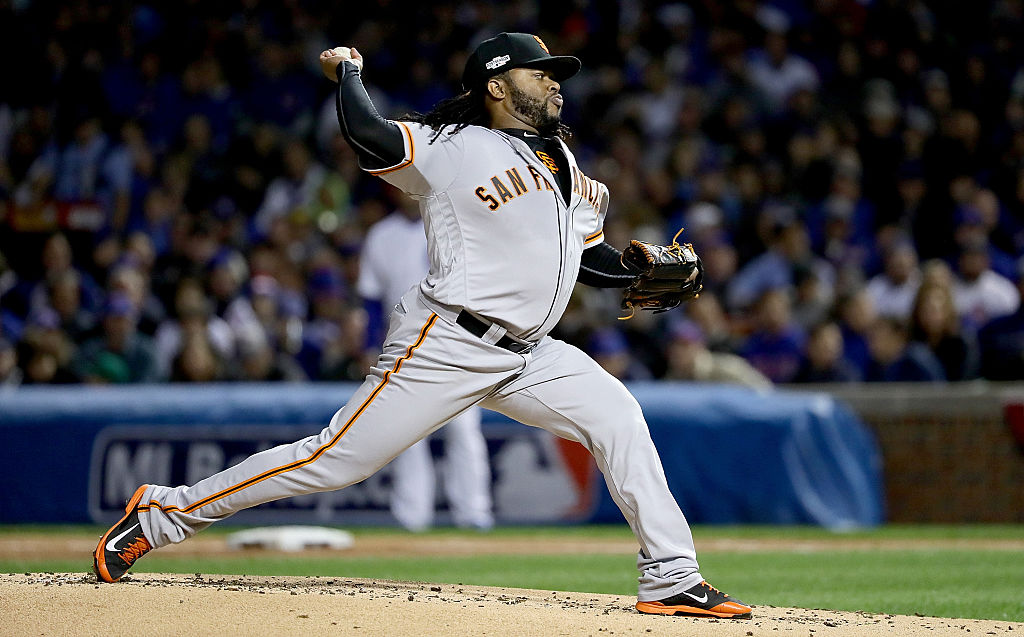 2016 Record: 87-75
Why they suck: In 2016, the Giants lost their streak of winning the World Series every other year. They actually came quite close to pushing the Chicago Cubs to a fifth game in the NLDS, but a bullpen meltdown in the ninth inning of Game 4 snatched defeat from the jaws of victory for the Giants. Overall, the Giants didn't do a lot to change the bulk of their roster, minus one key addition.
They signed Mark Melancon, the former Pirates closer. That should solidify things in the ninth inning, as Melancon has a 1.80 ERA and 147 saves in 290 innings over the last four seasons. Derek Law and Hunter Strickland, the other two key relievers remaining in the bullpen, will be relied upon heavily as well. Outside of those three, though, the 'pen is still a pretty big question mark for San Francisco. If one of those three sustains an injury and another has a poor season, things will be ugly in the late innings.
Otherwise, the Giants will probably do what they always do. Take an early lead in the division and then slowly watch it slip away as the Dodgers slink past them in late June. Then they'll make the playoffs and go on some improbable run. Or maybe they won't, but it's hard to bet against Madison Bumgarner and Buster Posey these days.
St. Louis Cardinals
2016 Record: 86-76
Why they suck: The Cardinals have spent this century doing their best to not suck, but things aren't trending well for them right now. After winning 100 games in 2015, they regressed back to the field and won just 86 in 2016, losing the division to the Cubs by 17.5 games. They did make a big addition in the offseason, signing outfielder Dexter Fowler to be their new leadoff man, but they lost a few big sources of power; Matt Holliday and Brandon Moss are gone, and in general 60 of the 225 homers St. Louis hit walked out the door this offseason.
Jedd Gyorko's amazing second-half power display (he finished with 30 home runs in 438 at-bats) was an outlier in his career, and the utilityman isn't expected to repeat that. The starting pitching depth is thin, with the Cards having lost young stud Alex Reyes to Tommy John surgery. Currently, they're trusting Adam Wainwright and Mike Leake to rebound from poor performances while hoping Lance Lynn and Michael Wacha remain healthy.
2016 was the first time the Cardinals missed the playoffs since 2010. They haven't missed out on postseason play in back-to-back seasons since 2007 and '08. Interestingly enough that was the last time the Cubs reigned supreme in the NL Central. There's little hope that St. Louis could win their division this year, and even the wild card might be tough for them unless a lot of things go their way.
Washington Nationals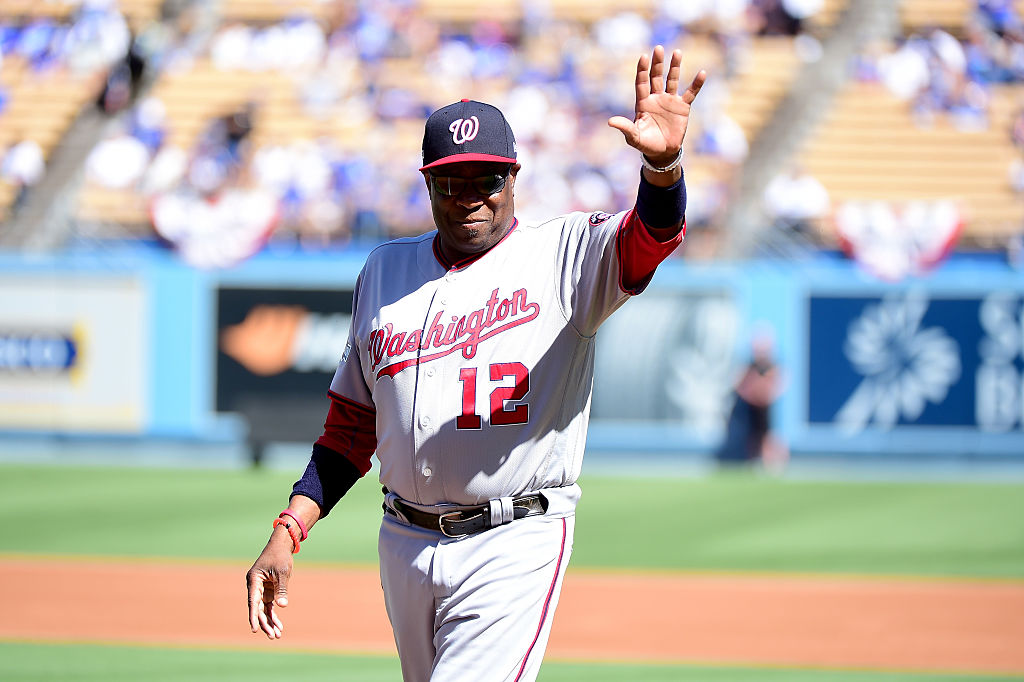 2016 Record: 95-67
Why they suck: They finished the regular season with the second-best record in the National League behind only the Cubs, but they didn't get the chance to face off with Chicago in the NLCS thanks to a division-series loss to the Dodgers. The Nats made some moves in the offseason, trading the farm for outfielder Adam Eaton and signing free-agent catcher Matt Wieters.
The Eaton move was a good one, but his strongest performance was as right fielder for the Chicago White Sox and the Nationals intend to play him in center — a spot where he's not nearly as good. Take this for an interesting example: Eaton had almost identical offensive seasons in 2015 and '16, hitting .287/.361/.431 with 14 home runs in 153 games in '15 and .284/.362/.428 with 14 home runs in 157 games in '16. The difference? Going from 3.7 WAR to 6.0, moving from center field to right field.
The other factor here is that you can never discount Dusty Baker. No matter how good his team is on paper, he generally finds a way to screw everything up. While Baker is often very good in his first year with a team (hey, remember the 2003 Cubs?) the you-know-what often hits the fan in a big way shortly after (remember the 2004 Cubs?). So no matter what the Nationals do during the regular season, expect that the "Baker Factor" will rear its ugly head at some point.
Statistics courtesy of ESPN and Baseball-Reference.