Why Ezekiel Elliott's Suspension Will Kill the Dallas Cowboys' Season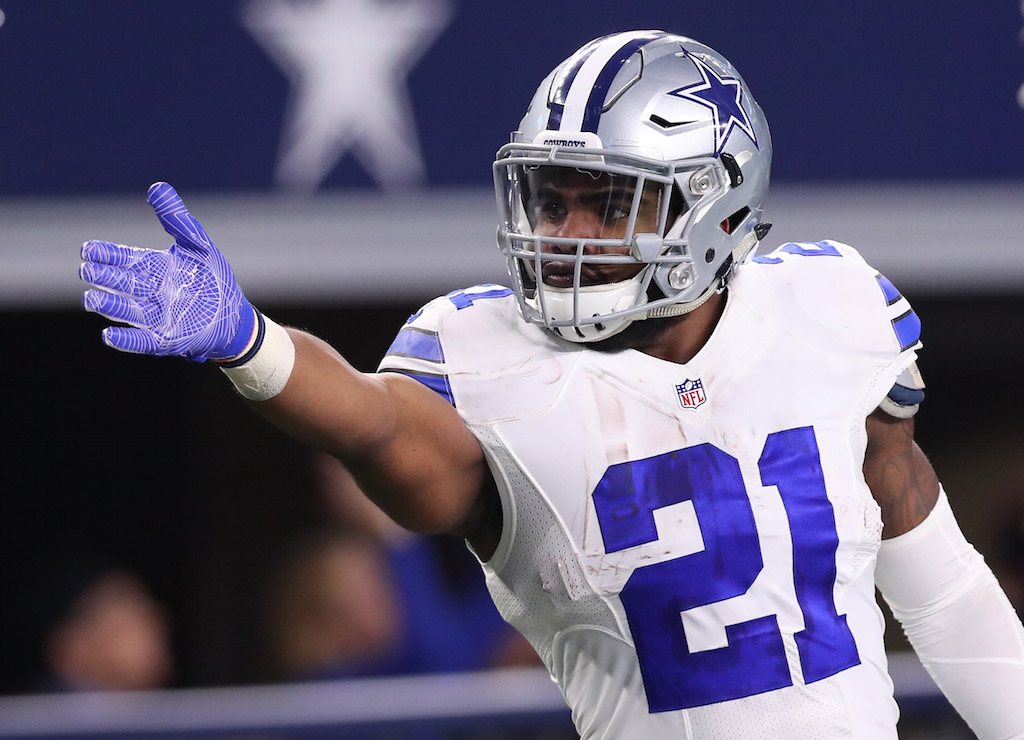 The Dallas Cowboys have high hopes for the 2017 season.
On paper, it's easy to see why. They are coming off a 13-3 regular-season record, which resulted in an NFC East division title and the No. 1 overall seed in the NFC playoffs in 2016. Their season came to an end in the divisional round of the playoffs. But not before "America's Team" came extremely close to pulling off one of the greatest come-from-behind postseason victories in NFL history.
What was most impressive about the Cowboys' success in 2016: Their accomplishments were mainly due to the play of their outstanding offense, including quarterback Dak Prescott — a rookie fourth-round pick thrust into the starting lineup when Tony Romo experienced a back injury during the preseason — and Ezekiel Elliott, a highly-touted running back out of Ohio State.
Thanks to a recent hammer dropped by NFL Commissioner Roger Goodell, Dallas could lack Elliott for as many as six games in 2017.
After a yearlong investigation into domestic violence accusations, the NFL suspended Elliott without pay for violating the league's personal conduct policy. He's set to miss the first six games of the 2017 season.
According to the official NFL press release, league investigators interviewed more than a dozen witnesses, examined all available evidence, consulted with medical professionals, and scoured thousands of text messages, emails, and other forms of electronic communications.
Goodell and the NFL used a four-person, external advisory panel to come to their decision.
In a letter written to Elliott advising him of the panel's decision, Todd Jones, the NFL's Special Counsel for Conduct, said these advisors "were of the view that there is substantial and persuasive evidence supporting a finding that [Elliott] engaged in physical violence against Ms. Thompson on multiple occasions during the week of July 16, 2016."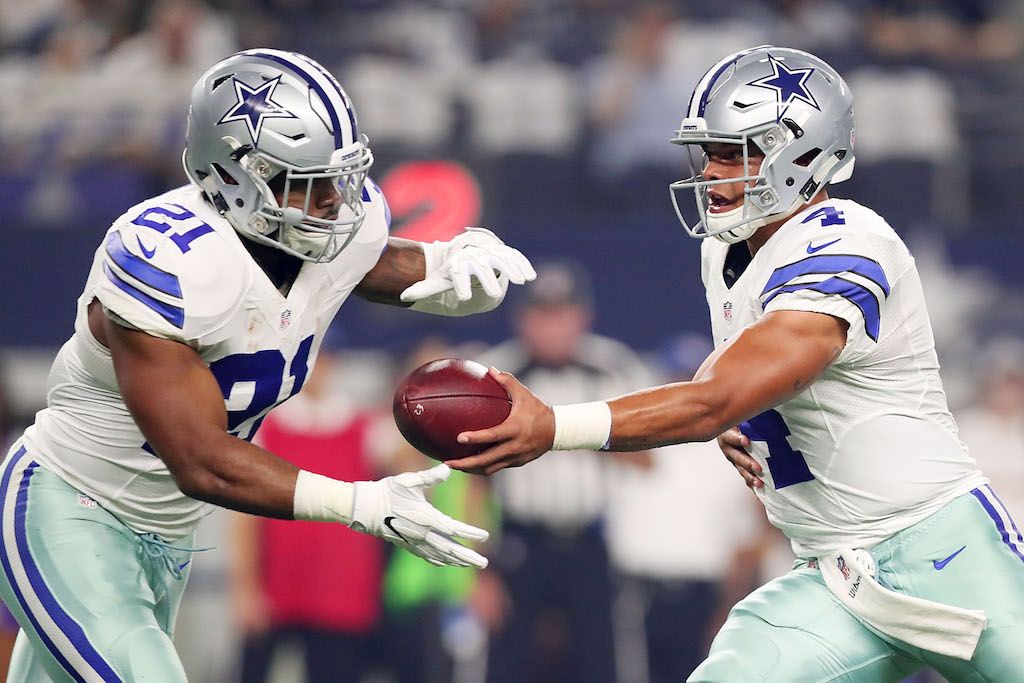 As expected, Elliott filed an appeal shortly after they announced his suspension. While he may eventually end up with a reduced suspension, there is little chance that the 2016 NFL rushing yards leader will get off scot-free.
Without Elliott on the field for an extended period of time the Cowboys' promising 2017 season could quickly turn into a massive disappointment. Here's why.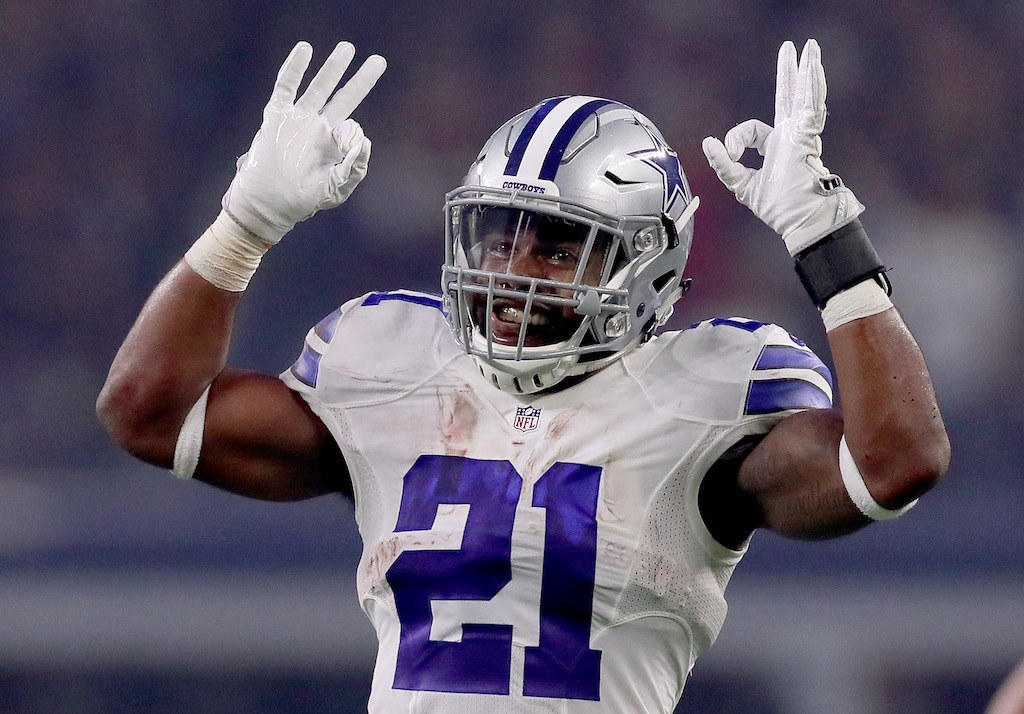 In 2016, Elliott turned in what was arguably the greatest rookie season by a running back in NFL history. Here is a quick rundown on Elliott's stats from his first NFL season:
322 carries
1,631 rushing yards
1 yard per carry
7 rushing yards per game
15 rushing touchdowns
32 receptions
363 receiving yards
1 touchdown reception
We can't deny that Elliott benefitted from running behind a dynamic offensive line. Last season, it featured Tyron Smith, Zack Martin, La'el Collins, and Travis Frederick Ron Leary (who signed with the Denver Broncos this offseason).
It bears pointing out, however, that with essentially the same offensive lines, Elliott's numbers from 2016 were substantially better than the Cowboys' top four running backs in 2015 combined.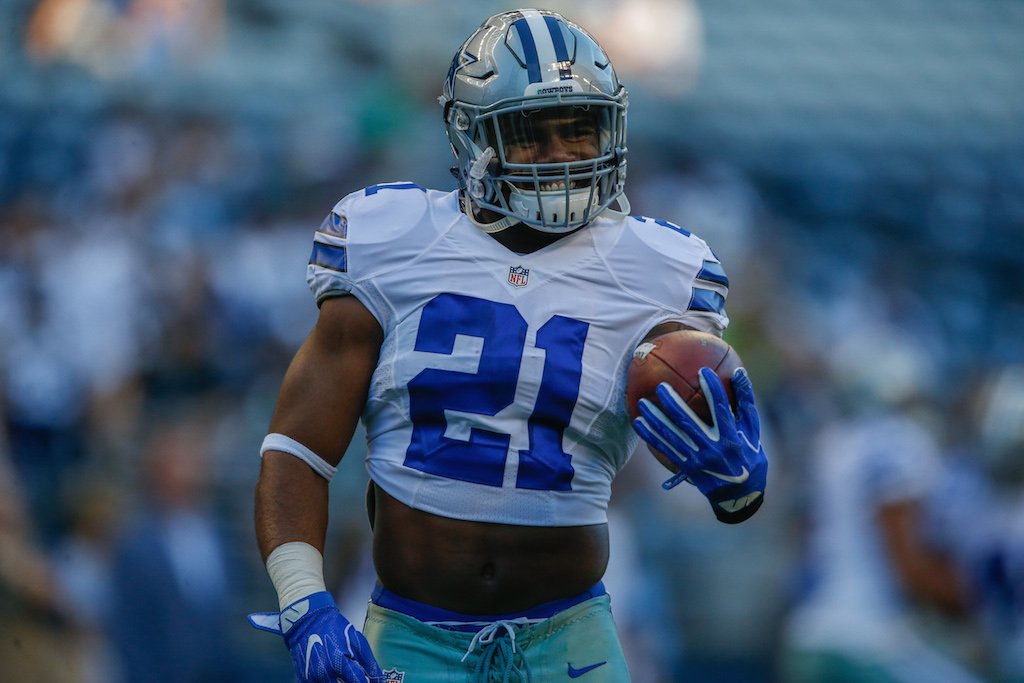 This may seem oversimplified, but the Cowboys' key to success in 2016 centered on the dominance of their rushing attack. It kept Prescott from having to try to do too much and carry the team as a rookie. It also kept Dallas's defense, which was (and still is) the team's weakest link, off the field.
In the end, the Cowboys finished the season with the third-best average time of possession per game in 2016. And the team can attribute a lot of that to Elliott.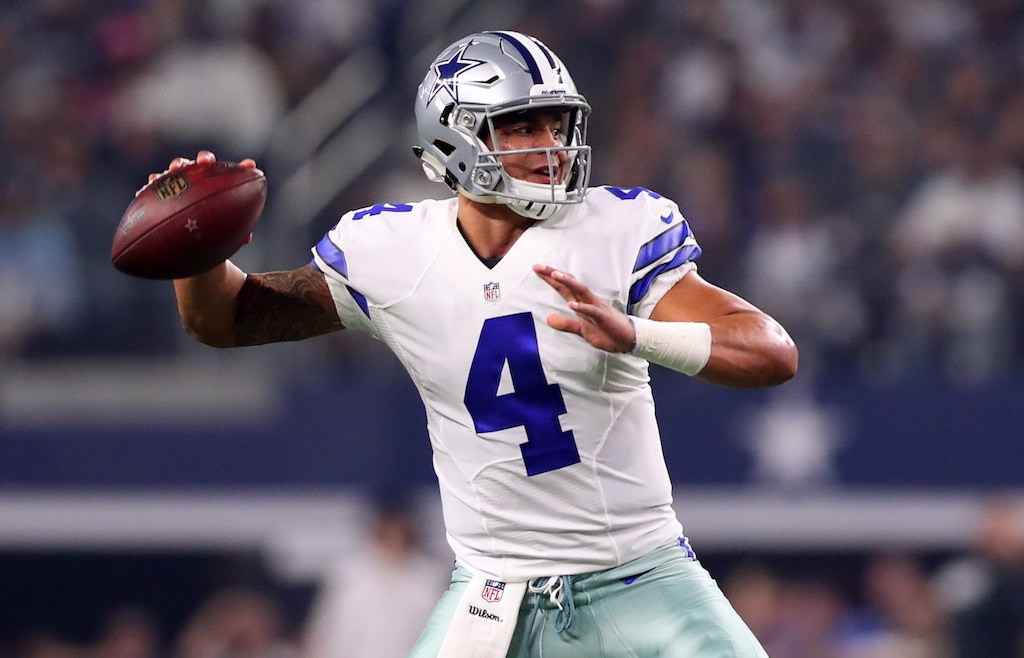 As we previously mentioned, Elliott's play kept Prescott from having to put the Cowboys on his back (or at least attempt to) and carry them in 2016. The former Mississippi State signal-caller wildly exceeded expectations as a rookie, especially considering his status as a fourth-round pick and draft day afterthought). But it's hard for us to believe that he would've been as successful if he had to carry the Cowboys' offense the way Tony Romo did.
Furthermore, with Prescott's dual-threat skill set, having a running back of Elliott's caliber next to him makes the Cowboys' offense extremely dynamic.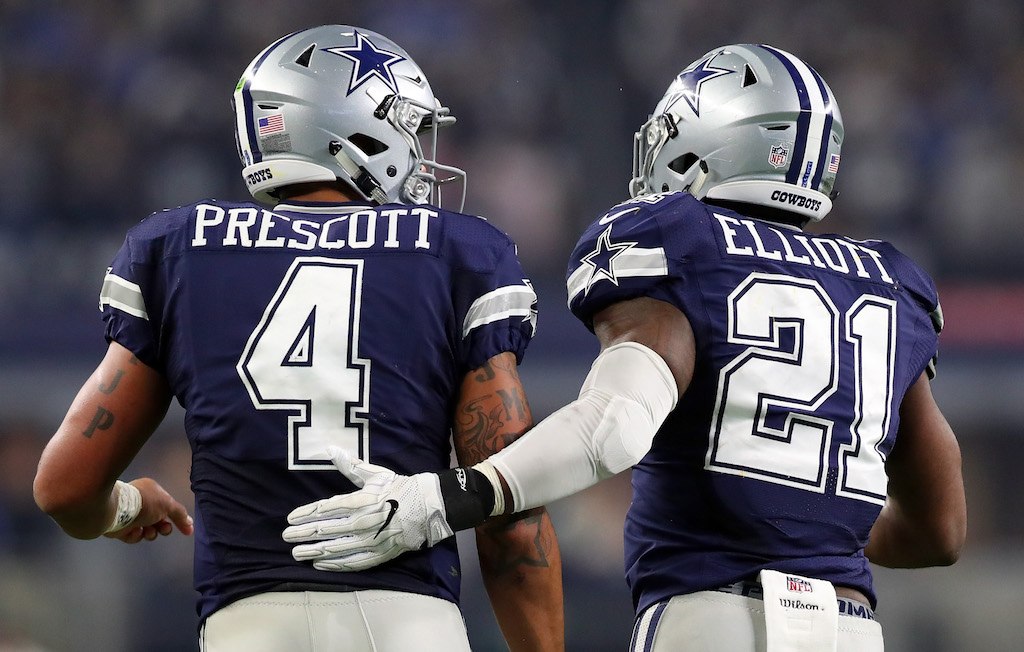 If Elliott misses an extended period of time, it could be catastrophic. For starters, there will be the distraction factor. Even with his suspension, Elliott's name will likely get brought up in just about every Dallas press conference.
What could be more damaging: If Elliott's absence results in the Cowboys getting off to a slow start in 2017. Of their first six games, only one (against the San Francisco 49ers) is considered a sure win. The other five (against the New York Giants, Denver Broncos, Arizona Cardinals, Los Angeles Rams, and Green Bay Packers) could go either way.
If Dallas got off to a 1-5 or 2-4 start while Elliott serves his suspension, they will have an extremely difficult time working their way back into the playoff picture. Even if Elliott's suspension gets reduced to two or three games, it will be difficult for them to have the type of season they hope for.
When the Vegas oddsmakers released their initial list of Super Bowl 52 odds, the Cowboys came in at 12-1, and trailed only the New England Patriots, who came in at 6-1. Since Elliott's suspension announcement, the Cowboys' Super Bowl odds slipped to 17-1, which is now seventh-best in the league. And as we all know, those wise guys in Vegas seem to know what they are talking about.
Statistics courtesy of Pro-Football-Reference.