Why Fortnite World Cup Champ Bugha's Home Was Surrounded By Police
It has been quite the eventful couple of weeks for Kyle "Bugha" Giersdorf. The professional Twitch streamer won $3 million last month when he became the first solo champion at the Fortnite World Cup. And then last weekend, the 16-year-old's home was surrounded by a SWAT team.
Giersdorf and his family had been the victim of a criminal harassment technique referred to as "swatting". To "swat" someone, a prank caller reports a false emergency to get local authorities to swarm in on an unsuspecting victim. That is exactly what occurred on Saturday night in Pennsylvania.
The wild incident
It was a night like any other for Kyle "Bugha" Giersdorf, who was live-streaming a game of Fortnite Arena Trios when the events started to unfold. ESPN's report on the incident stated that Giersdorf was heard talking to his father before announcing to the stream that he'd been "swatted" before turning it off.
"Well, that's a new one," Giersdorf said when he came back to the stream about 10 minutes later. "They came in with guns, bro. They literally pulled up." He would go on to add that "that's scary," and that "the internet's f—ing crazy."
Corporal Albert Warner of the Upper Pottsgrove Township Police told ESPN that his department had received a phone call from a person claiming to be Giersdorf. In the fake call, the caller told the police that he had shot and killed his father and had his mother held hostage in the garage.
As is protocol when receiving a call like this one, the police arrived at the scene and surrounded the premises before calling the house to make contact with the shooter inside. Needless to say, Kyle Giersdorf's father was quite surprised when he picked up the phone and learned about the situation.
Things could have been a lot worse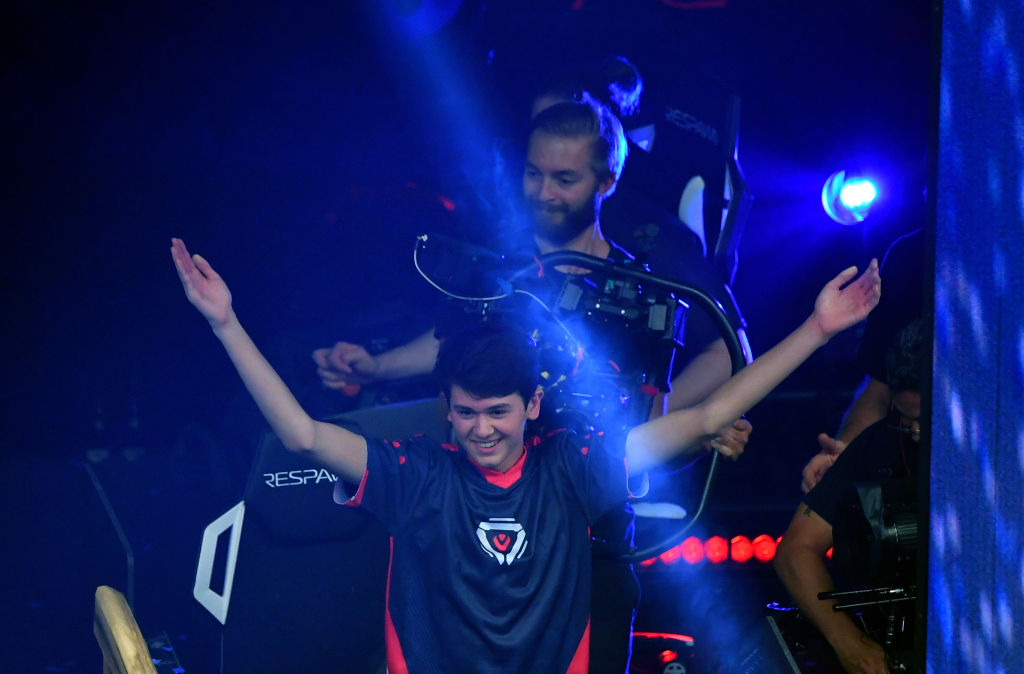 Fortunately, no one was hurt in this incident. Giersdorf's father came to the door and complied with the officers, one of whom fortunately recognized Kyle from his Fortnite fame which helped to deescalate the situation. The whole incident reportedly lasted about a half-hour.
These dangerous prank calls can lead to fatal consequences. Tyler R. Barriss was sentenced to 20 years in prison last year after his "swatting" hoax led to an innocent man being shot and killed. Andrew Finch, the victim of this senseless crime, wasn't even the person who Barriss had been playing Call of Duty against. Barriss had staged the crime at the wrong address.
Hopefully this sort of thing won't happen again
Kyle "Bugha" Giersdorf seems to have a very bright future ahead of him in e-sports. He is already a millionaire at just 16 years old, and his Twitch page is skyrocketing in popularity since his impressive performance at the Fortnite World Cup.
Unfortunately, that massive rise in fame and popularity also comes with the downside of internet trolls like the one who recently hacked his Twitter account or those who are ganging up on him in Fortnite to take over his streams.
It would be nice if this sort of toxicity didn't exist at all. But at the very least, let's hope it stays online in the future, and that in the real world Giersdorf and his family don't have to deal with any more dangerous pranks like the one that transpired on Saturday.