Why The Green Bay Packers Cutting Za'Darius Smith Seems Likely
Za'Darius Smith notched 26 sacks in his first two explosive seasons for the Green Bay Packers. He was among the very best pass-rushers in the league in 2019 and 2020, respectively. Considering his talent when he's healthy, why would the Packers want to part ways with him?
Smith recently pulled a Kyler Murray and scrubbed his social media accounts of anything associating him with Green Bay. That's one of three reasons to expect a parting of ways between one of "The Smith's Bro's" and the Packers.
Here are the other three.
The Green Bay Packers will save money by cutting Za'Darius Smith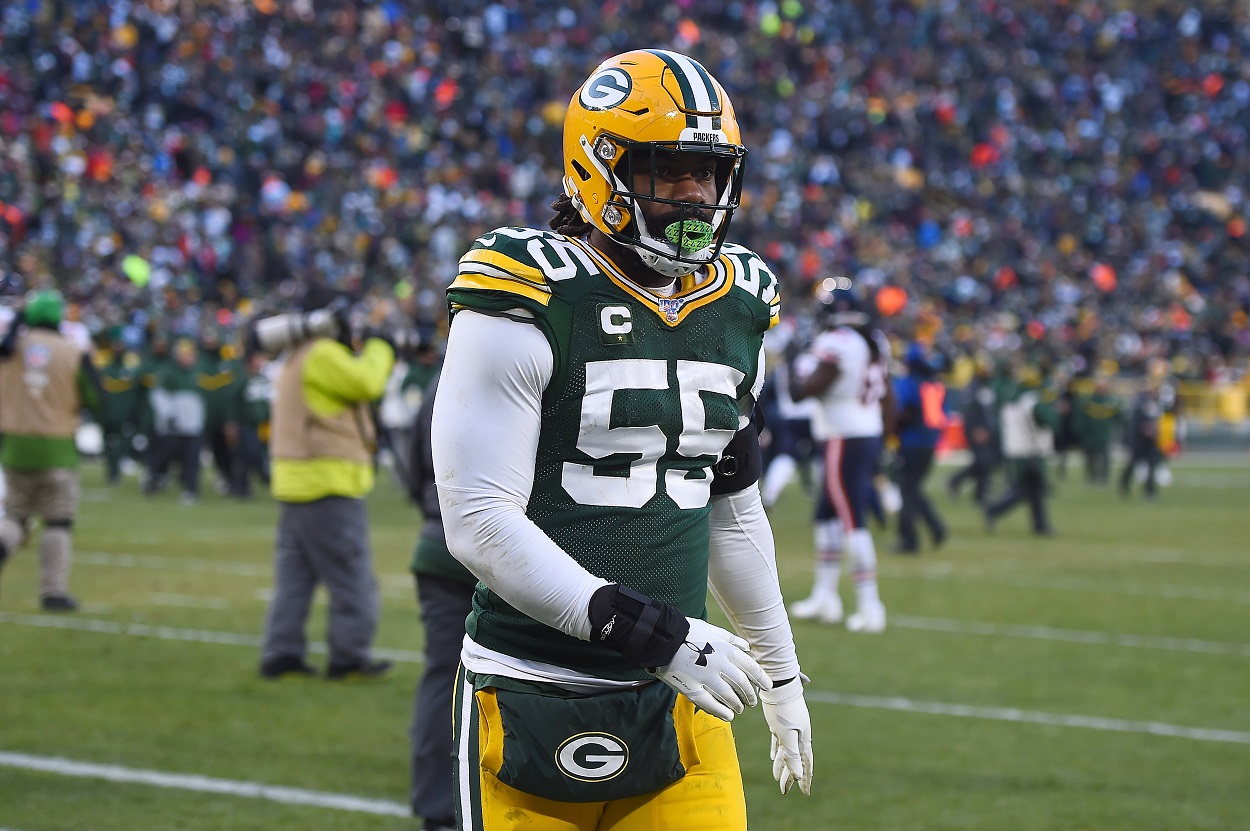 It's the story of the offseason for Green Bay, and it's so all-encompassing that its impacts everything from Aaron Rodgers' long-term future with the Packers to Davante Adams' free agency.
The Packers are facing a massive salary cap issue heading into the 2022 league year. They're expected to be nearly $50 million over the salary cap, which is the second-worst cap situation in the league, only better than the New Orleans Saints, who are roughly $76 million over the cap.
Green Bay is going to have to make some tough decisions this offseason, especially if the Packers have plans to bring back key free agents like Adams, De'Vondre Campbell, Allen Lazard, Marquez Valdes-Scantling, or Rasul Douglas.
Smith is technically signed through the 2022 season, but with the way his contract is structured, the Packers can actually save a ton of money by cutting him. He's a veteran presence on the team, but that may not be worth what Green Bay can get back in return in salary cap savings.
If Smith is on the roster in 2022, he'll have the second-highest cap hit ($27.6), behind only Rodgers ($46.6). If the Packers part ways with Smith, though, his dead cap hit will be only $12.3, which means Green Bay saves roughly $15 million.
Facing a massive cap crunch, it actually makes sense for the Packers to send Smith packing.
Smith is coming off a significant back injury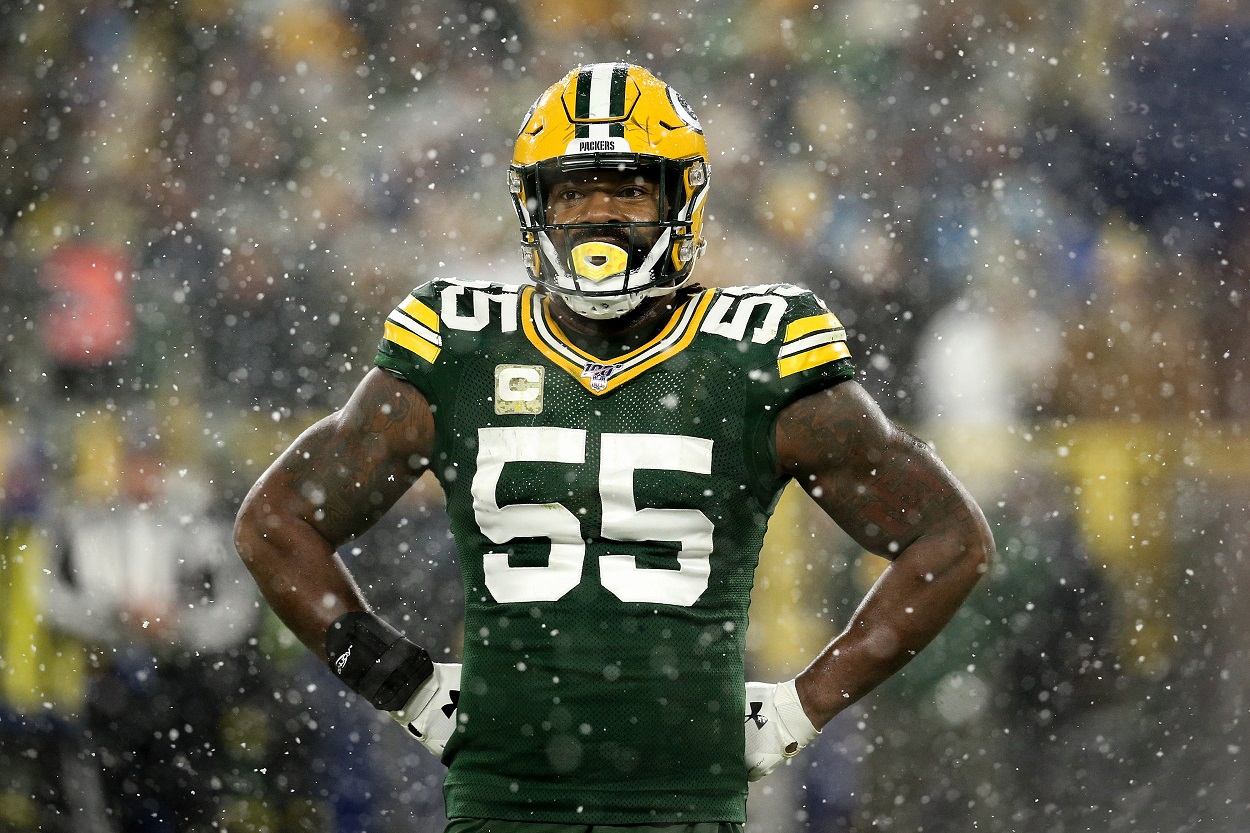 The calculus may be different for the Packers if Smith was coming off his third dominant season in a row as a pass-rusher, but the cold hard reality is that's not the case.
For as good as Smith was in his first two seasons in Green Bay, he was unable to participate for the majority of the 2021 season due to a back injury he suffered in the preseason.
He played in Green Bay's first game of the season, a shellacking at the hands of the New Orleans Saints, and then worked his way back for the playoff loss against the San Francisco 49ers.
Though Smith did look explosive and notched a sack in the playoffs, Green Bay still has to consider the fact that he's going to be 30 at the start of the 2022 season and a lingering back issue is one one of the worst things an explosive pass-rusher can deal with mobility wise. It's not an ACL tear, but it's concerning enough, especially because Smith is known to get knicked up.
The emergence of Rashan Gary makes losing Smith more manageable for Green Bay
The cap savings and injury history wouldn't be all that big of a talking point for Green Bay's front office if the Packers truly needed Smith, but the fact is they don't.
Green Bay drafted Rashan Gary with the 12th pick in the 2019 NFL Draft and had him sit behind Za'Darius and the other "Smith Bro", Preston Smith, for a majority of his first few seasons in the NFL.
The Smiths mentored Gary and helped him develop into the terrific pass-rusher he is today. The Packers had to be patient because Gary's ascension wasn't immediate, but the player we saw in 2021 was one of the best pass-rushers in the league.
Gary thrived as a starter, notching 9.5 sacks, 28 quarterback hits, eight tackles for loss, 47 total tackles, two forced fumbles, and a fumble recovery. His sack numbers weren't close to T.J. Watt (22.5 sacks) or even Robert Quinn (18.5), but Gary was seventh league-wide in quarterback hits and flashed an incredible first step, explosion around the edge, and ability to bother the quarterback on seemingly every drop-back.
If Gary hadn't taken a step forward and didn't project to continue on a superstar trajectory, there's no way Green Bay could consider moving off Smith, even with the money it would save.
The Packers seem to have a legitimate pass-rushing phenom in Gary, though, and he's much younger (24-years-old) and cheaper (cap hit of $5 million in 2022).
Green Bay will still want to consider drafting a pass rusher early in the 2022 NFL Draft, and holding onto Preston Smith would be ideal if they can afford it. The Packers would save $12.4 million by cutting Preston Smith this offseason, but it would be nice to have a legitimate threat to put across from Gary defensively.
No matter how it works out for Preston, Gary's surge in 2021 has all but guaranteed that Za'Darius won't be repping the Green and Gold in the upcoming 2022 season.
Stats courtesy of ESPN and Pro Football Reference. Contract information via Spotrac
RELATED: Are Green Bay Packers Teammates Za'Darius Smith and Preston Smith Related?