Why Is Conor McGregor Already Trash Talking Khabib?
Conor McGregor is one of the UFC's most outspoken personalities, and he's already trash-talking Khabib Nurmagomedov. These two men have already fought each other, and Nurmagomedov came out on top. Yet McGregor, despite preparing for a fight against Donald Cerrone, seems eager to get his hands on Nurmagomedov again. Here's why.
Conor McGregor and Khabib Nurmagomedov's first fight
After a lot of trash-talking, Nurmagomedov dominated McGregor in their late-2018 fight. Anytime the Irish fighter tried to stand up and knock out his opponent, Nurmagomedov just pulled McGregor to the ground. There, Nurmagomedov punched and struck McGregor in every way legally possible. 
Nurmagomedov was so dominant that in one round, he used his skills to trick McGregor. Nurmagomedov went for a takedown, which forced McGregor to lower his hands so he could stop it. But Nurmagomedov was only faking the takedown. Instead, he punched McGregor in the face so hard that the fighter fell on his back for a moment. 
No one had ever done that to McGregor, not even Nate Diaz, who'd beaten McGregor a few years earlier. It wasn't long until Nurmagomedov decided to end the fight. He locked a choke around McGregor's neck, forcing the former champion to tap out in the fourth round. 
This wasn't the end of the fight, however. Moments later, the two men, along with their teams, got into a brawl. Ultimately, both fighters received slaps on the wrist. Now, in 2020, McGregor's still considering revenge.
What Conor McGregor had to say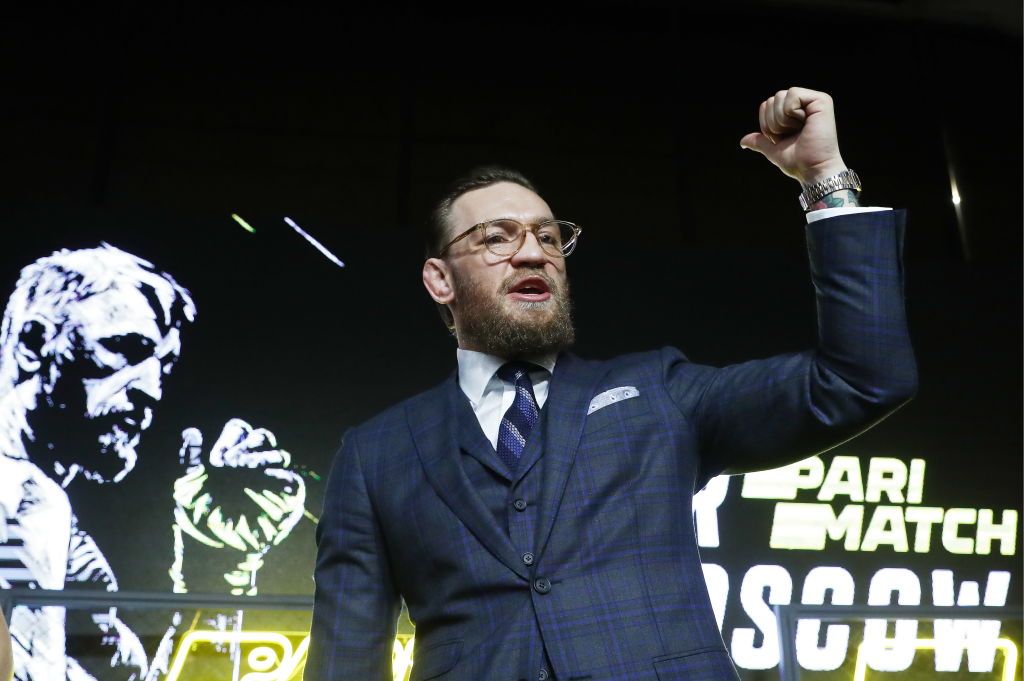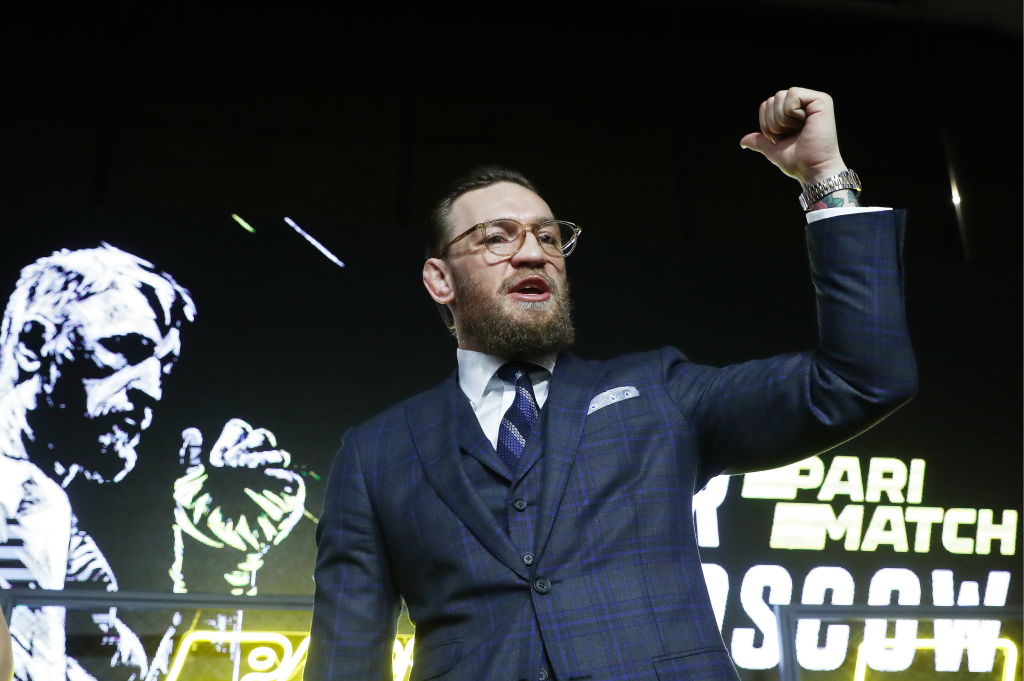 As Yahoo Sports reports, McGregor didn't have many kind words for Nurmagomedov regarding a rematch. He claimed that Nurmagomedov "is trembling" and "he doesn't want it" among other things. McGregor's been eyeing a rematch against Nurmagomedov for over a year now. But for one reason or another, it hasn't happened yet. 
Indeed, just like McGregor said, "Everyone wants it." This is especially true of the UFC President Dana White. White has said, among other things, that McGregor will fight Nurmagomedov next if both men win their upcoming fights. However, White has been inaccurate and deceptive in the past, so he may not stick to his word. 
It may seem like a bad idea to give McGregor another shot at his former opponent, given how dominant Nurmagomedov was. However, McGregor has an answer to this, too. He says he only lost because he was "disrespectful to his team." Then, he explained that the old McGregor is back, and with the help of his team, his fight against Cerrone is only the beginning of "his 2020 season."
Why is McGregor trash-talking now?
It's no secret that Nurmagomedov has been living rent-free in McGregor's head ever since their first fight together. But it goes beyond his pride and ego. Other than the time he fought Floyd Mayweather, McGregor has been a student of the sport. He loves MMA and the UFC.
In fact, even after trash-talking and knocking out Jose Aldo to win the featherweight belt, McGregor had nothing but kind words to say about Aldo. That's because McGregor, when fighting, wants to be the best. Nurmagomedov, who is undefeated and dominated McGregor, showed the world that McGregor isn't the best anymore.
Just like how McGregor demanded a rematch against Diaz, McGregor asks the same from Nurmagomedov. In his rematch against Diaz, the Irish fighter improved his game and was able to win. McGregor undoubtedly believes he can do the same — this time against Nurmagomedov.
Follow more updates from Sportscasting on our Facebook page.