Why Is Dwyane Wade's Son Zaire Not Playing With Bronny James Next Season?
Being a high-profile high school athlete can be challenging. On the one hand, you get the exposure and the fame that comes with it. On the other, however, you get unfair expectations that you must live up to to make it to the next level. Add being the child of one of the greatest players ever to the mix, and things get even more challenging.
Dwyane Wade's eldest son Zaire is learning this the hard way, and he recently left his team with Bronny James to pursue his dreams because of it. 
Living up to expectations
When Zaire went to Sierra Canyon High School, he did so with many expectations besides his family name, according to USA Today. He was ranked in the top 150 of the 2020 class nationwide, and with that came expectations that he would be a focal point of the team's success.
When LeBron James also sent his eldest son, Bronny, to the same school, and rumblings of a youthful version of their fathers' Miami Heat days swept the nation. 
However, when Zaire underwhelmed his coaches and ended up rotting at the end of the bench for what was supposed to be his senior year. Perhaps the pressure of being one of the country's greatest prospects combined with the name on the back of his jersey proved to be too much for young Zaire. Things did not go as expected.
Bronny James also spent much of the season on the bench but was part of a younger class. However, Zaire either had to test the college waters after a frustrating final year or reclassify and try again next year. He chose the latter and hopes that his new school will get him to the ultimate goal. 
Where is he going next?
RELATED: Bronny James Just Got Some Extra Motivation After Getting Disrespected by ESPN
Zaire is going to a place that, like Sierra Canyon, has an incredible roster of talent behind it. At Brewster Academy in Wolfeboro, New Hampshire, Zaire will follow in the footsteps of TJ Warren, Donovan Mitchell, Devote Graham, and Jalen Lecque.
With his extra year of eligibility after reclassifying, he hopes that a smaller school in a smaller market will help him get the play he promised when he was a top prospect. 
However, the fact remains that Zaire is following in a tradition of several children of famous athletes who had to live up to their parents' expectations, and those expectations can be too much, depending on a kid.
Continuing the family business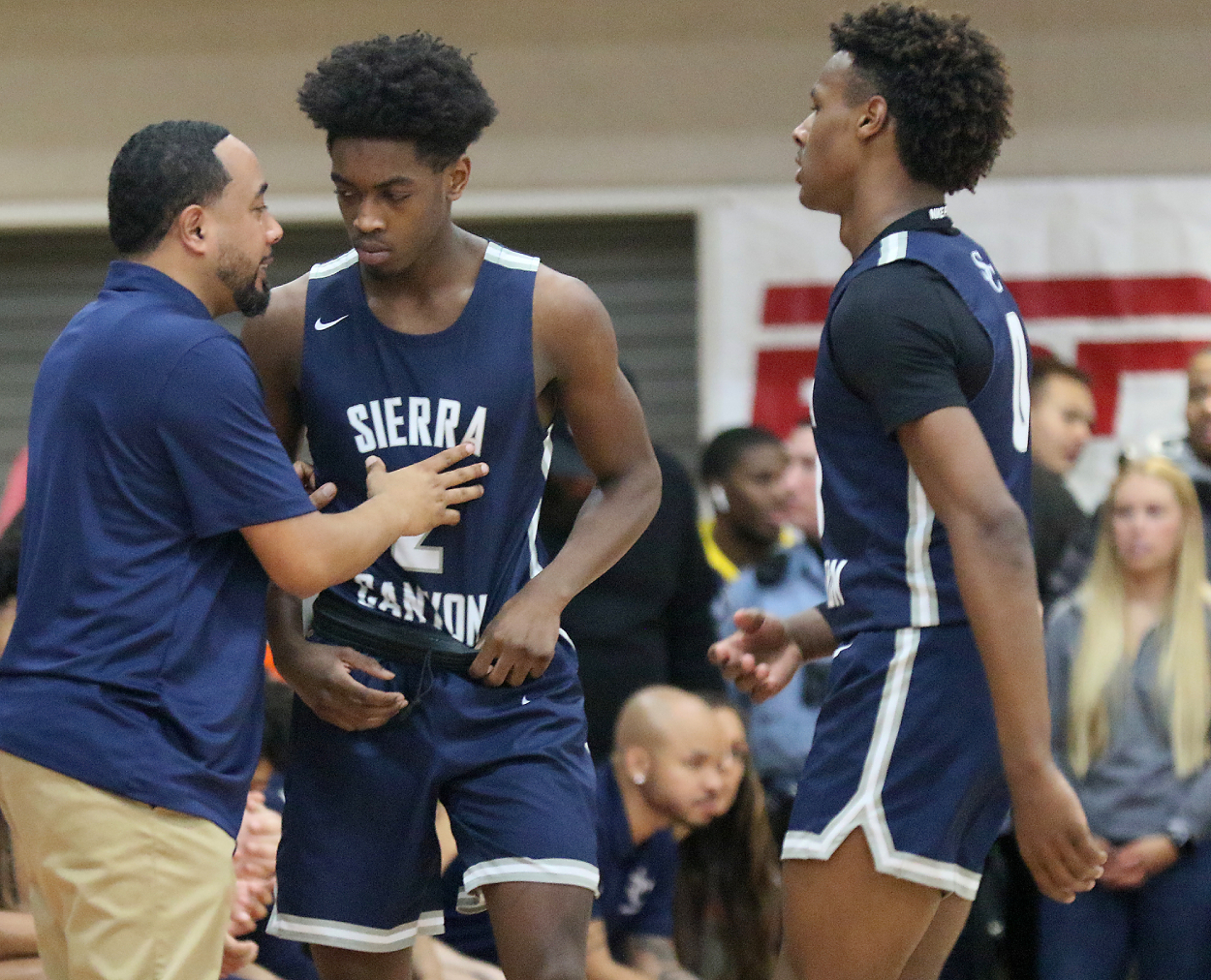 There's nothing new about Zaire's basketball journey. Legacies have existed as long as the NBA has been in business. From the Barry family to the Curry family, fathers from several generations of NBA basketball have led their sons to similar, if not greater glory. This was the case with Dell Curry, whose sone, Steph, became one of the greatest shooters after following him around the NBA as a child.
Some children, however, are not that lucky. Michael Jordan's oldest son Jeffrey tried to follow in his father's footsteps. Still, he was never able to live up to the family name. Same went for his younger brother Marcus, who Jeffrey played with at UCF. Other players, like Patrick Ewing Jr., made it into the NBA, but never made it past bench minutes, if that. 
It might seem great to have a high-profile father, millions of dollars, and nothing to worry about, but these young men are still players at the end of the day. Time will tell if Zaire's transfer across the country will help him reach college and beyond, but if he doesn't, he will be another player in a long line of legacies that never quite panned out like their fathers.