Why Is Everyone Freaking Out About Joe Rogan's New Diet?
Joe Rogan is one of the UFC's most popular personalities. While his commentary and comedy skills are top-notch, his podcast is also extremely popular. Through his podcast, the Joe Rogan Experience, he's been exposed to some wild and crazy ideas. For January 2020, Rogan is trying one of them out.
The Carnivore Diet
As Rogan revealed on social media, he began the Carnivore Diet just before the new year. He'd weighed himself during a podcast episode and realized he was 205 pounds — the heaviest he's ever been. With a goal to slim down by 15 pounds, Rogan put himself on the Carnivore Diet, hoping for a total body weight of 190 pounds.
The Carnivore Diet is based on a book by Shawn Baker, who's visited Rogan's podcast before, according to Outside. As the diet's name implies, the Carnivore Diet means you're only allowed to eat meat and eggs — no vegetables, fruits, and carbs in general. This is different than other low-carb diets, as the Carnivore Diet removes them entirely.
What's good about Joe Rogan's diet so far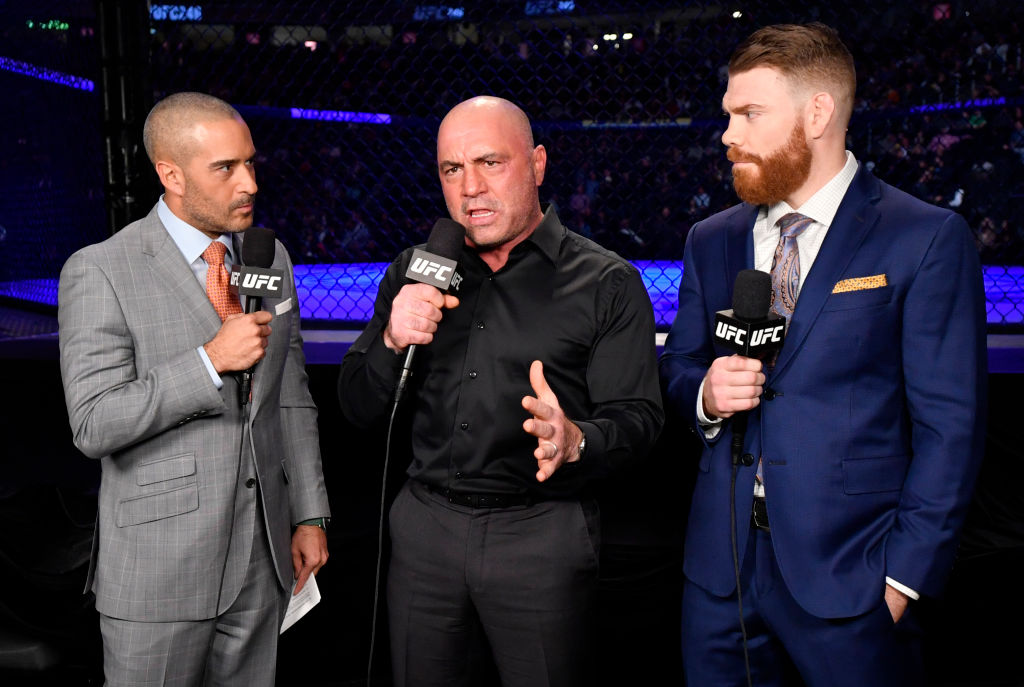 As Rogan said on social media, the Carnivore Diet seems to have two primary benefits so far. First, Rogan has lost seven pounds two weeks in, which means he's about halfway to his weight goal. Second, he feels like he's happier, healthier, and has more energy.
The former Fear Factor host is skeptical by nature, so he's not sure if those benefits are due to the diet. Rogan says it's possible that he's simply being disciplined. He also believes it may be due to the placebo effect, a psychological occurrence where the brain tricks the body into believing something is beneficial when it's really not doing anything.
In response to his skepticism, fans who follow the Carnivore Diet jokingly said it's "definitely placebo." Other fans simply laugh at Rogan, as he revealed the dirty truth about the Carnivore Diet.
The bad part about the Carnivore Diet
There's only one bad thing about the Carnivore Diet, according to Rogan. He's been experiencing diarrhea that he's never experienced before. Like Rogan said, regular diarrhea is like a fire that's nearby. You can see it, you can smell it, and you can run away from it. But the diarrhea Rogan is experiencing is different.
This diarrhea, Rogan said, is like a fire that surprises you, and by the time you notice it, "All hope is lost." Rogan confesses he hasn't soiled his underwear yet, but he expects it to happen if he maintains the Carnivore Diet. Rogan concluded by saying he doesn't trust his bowels anymore.
So, another explanation for why Rogan has lost seven pounds in two weeks is because of diarrhea. In response, Rogan's UFC coworker, Megan Olivi, laughed at the idea of having to work with him during UFC 246. Other commenters on his social media tried to reassure Rogan that diarrhea was perfectly normal.
Regardless of what happens, Rogan and his friends will do a podcast together in February to evaluate how their weight loss has progressed.
Follow more updates from Sportscasting on our Facebook page.