Why Is Jessica Mendoza Still Calling MLB Games?
A new baseball season means baseball fans will complain about Jessica Mendoza's appearance in the ESPN booth.
Or, given the coronavirus pandemic that could throw a wrench into what remains of the 2020 MLB season, her appearance in a remote location. A former softball star who began calling MLB games for ESPN in 2015, Mendoza has been involved in several controversies in recent years.
Given her new position with the New York Mets, it may have surprised some to see Mendoza call games on baseball's opening weekend. Why is ESPN still allowing her to work MLB games?
Jessica Mendoza rose to the national spotlight in 2015
RELATED: The 5 Most Famous Softball Players of All Time
There is no butterfly effect when it comes to Jessica Mendoza.
The proper term would instead be the Curt Schilling effect. If Schilling hadn't posted an offensive meme comparing Muslims and Nazis in August 2015, Mendoza may never have joined the Sunday Night Baseball booth.
By the time ESPN fired Schilling in April 2016 after another controversial social media post, Mendoza had begun her first full year working national MLB games.
Mendoza's arrival in the booth made ESPN history. The network had never had a female color commentator for an MLB game before Mendoza worked a game in August 2015, six days before that Sunday night game.
Mendoza previously worked with the network as a softball analyst and college football reporter. Representing Team USA in the Summer Olympics, she won an Olympic gold medal in 2004 and a silver medal four years later.
Mendoza earned the USA Softball Athlete of the Year Award in 2006.
Mendoza has been a controversial figure among baseball fans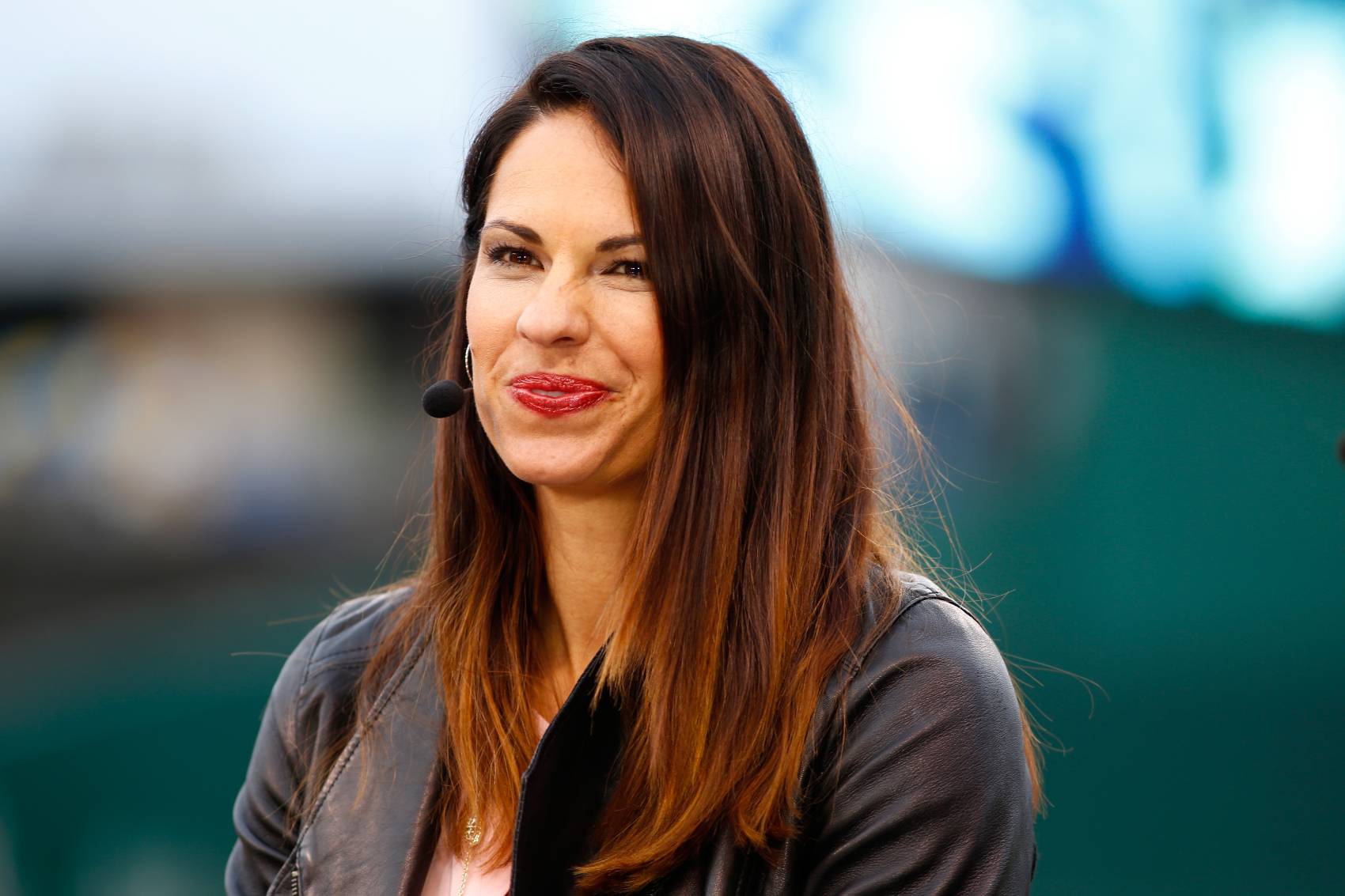 RELATED: How Alex Rodriguez Went From a Baseball Outcast to a Successful Broadcaster
Jessica Mendoza has been a lightning rod for criticism since she entered the national spotlight in 2016.
A fair share of that criticism is undeserved. Social media users have trolled her for being a woman and not playing baseball. She replaced Schilling, who could make the Hall of Fame within the next few years.
Mendoza has been involved in two major controversies over the last year. In March 2019, Mendoza joined the New York Mets as a senior advisor to general manager Brodie Van Wagenen.
The Los Angeles Dodgers blocked Mendoza, who still worked for ESPN, from the clubhouse. The Dodgers allowed Mendoza to conduct pre-scheduled interviews with players.
Mendoza's SNB teammate, former Yankees star Alex Rodriguez, also held an advisory role with an MLB team. Rodriguez worked as an advisor with the Yankees from 2017 through July 2019.
When the Astros' cheating scandal emerged earlier this year, Mendoza publicly ripped Mike Fiers — the former Astros pitcher who blew the whistle on the scandal — on ESPN.
"This wasn't something that MLB naturally investigated or that even other teams complained about because they naturally heard about it and then investigations happened. It came from within, it was a player that was a part of it, that benefitted from it during the regular season when he was a part of that team."
Mendoza later clarified she only disagreed with Fiers leaking the scandal to the media instead of "going directly through your team and/or MLB."
Why is Jessica Mendoza still allowed to call baseball games?
RELATED: ESPN Has Mastered the Art of the Demotion — Just Look at Jason Whitlock
The Sunday Night Baseball booth in 2020 is down to Matt Vasgersian, Alex Rodriguez, and sideline reporter Buster Olney.
Those changes, coupled with the controversies, created some surprise on social media when Jessica Mendoza worked MLB's opening day coverage.
The explanation for why Mendoza was allowed to call those games is simple: Mendoza still works for ESPN.
She resigned from the Mets in February 2020, a few weeks after she ripped Mike Fiers on national TV. Mets general manager Brodie Van Wagenen said Mendoza received an "expanded role" at ESPN.
The timing was strange, if only because the New York Post reported in late-January that Mendoza would likely be removed from the Sunday Night Baseball booth.
Because Mendoza no longer works for the Mets, the ethical questions involving a conflict of interest can't be asked anymore.
Rodriguez, on the other hand, remains ESPN's lead baseball analyst despite his pursuit of owning the Mets.