Why Is Theo Epstein Setting Chicago Cubs Fans Up for Disappointment?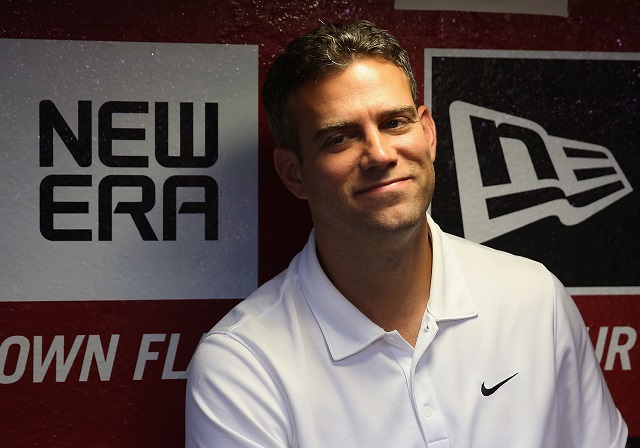 It's fairly easy to take the position that the Chicago Cubs are the longest-suffering team in American sports, and one would assume that, by now, tempered expectations are the meat and potatoes of the franchise's fans when it comes to hopes and dreams for the future. Theo Epstein, the Cubs' president of baseball operations, is used to aiming a bit higher, having successfully guided the Boston Red Sox to a pair of championships in 2004 and 2007, and he's thinking playoffs. It's also worth pointing out that Epstein's job security is very much dependent on future success for Chicago, and any promises to that effect should be taken as such.
"I think we've proved we can be very competitive in this division, and when you have a chance to compete, you should set your sights high, and that means our goal is the [National League] Central title next year," Epstein told MLB.com's Carrie Muskat. "We're being open about the fact that we're here to compete, and our goal is to win the [division] title, but at the same time we're not going to bail on our young players, we're not going to abandon our vision."
The Cubs, who posted a 73-89 record this year, have seen some of their most impressive prospects, like Jorge Soler and Javier Baez, show some promise in the majors, while posting their winningest season since 2010, when they won 75 games. The team has not made it into the postseason since 2008, when they won 95 games and were swept in the Division Series by the Los Angeles Dodgers. Famously, they have gone without a World Series victory since 1908.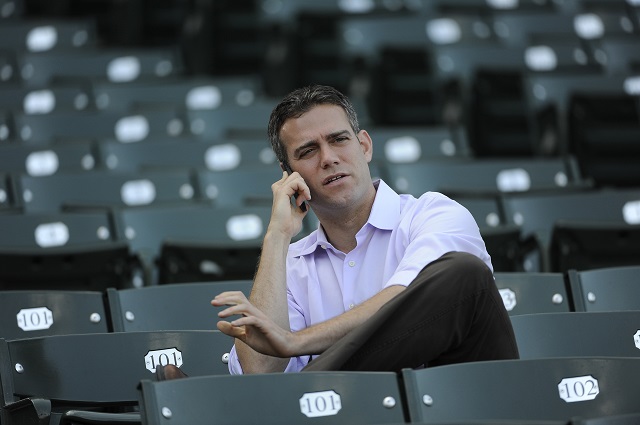 Is Epstein just making empty promises because he has to, though? In order for Chicago to win the NL Central title in 2015, which would also end the team's minor playoff drought, the Cubs would have to improve by about 20 wins — this year, the Cardinals managed to come out on top of the division with 90 — something they haven't done since 2006, when they went from 66 victories to 85 (that was also their first of what would be two consecutive LDS losses). Not impossible, just fairly unlikely.
On the other hand, advocating patience for a fan base that practically exists as a dictionary definition for the word would seem to be redundant at best and downright cruel at the worst. While the Cubs' president won't point out that nearly every other team in their division finished with a significantly better record, save the Reds, we have no reason to ignore it. Could the Cubs be better next year? Very possibly. Should we be surprised that Epstein says they will be? Absolutely not.