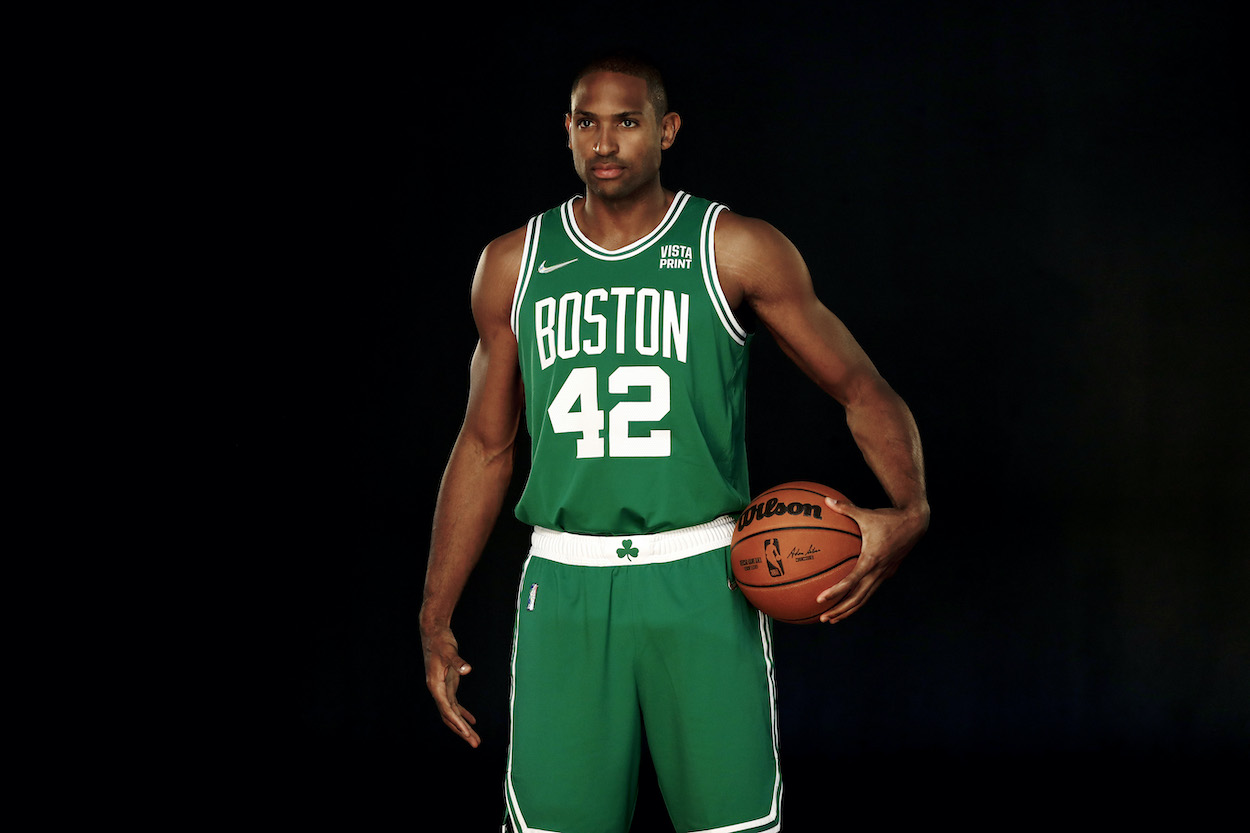 Why Isn't Al Horford Playing for the Celtics Against the Knicks?
Al Horford won't be suiting up for the Celtics on opening night due to a positive COVID-19 test.
The Boston Celtics reunited with an old friend this summer by bringing back Al Horford via trade. The big man is expected to jump right back into the starting lineup after two years away from the team, and he figures to play a crucial role for the Celtics in their quest to contend for the Eastern Conference crown.
But Horford's highly anticipated return will have to wait a few more days, as he's been ruled for Boston's season opener against the New York Knicks. So, why isn't Horford suiting up on Wednesday night, and when will he be back to make his debut?
The Celtics brought back Al Horford this offseason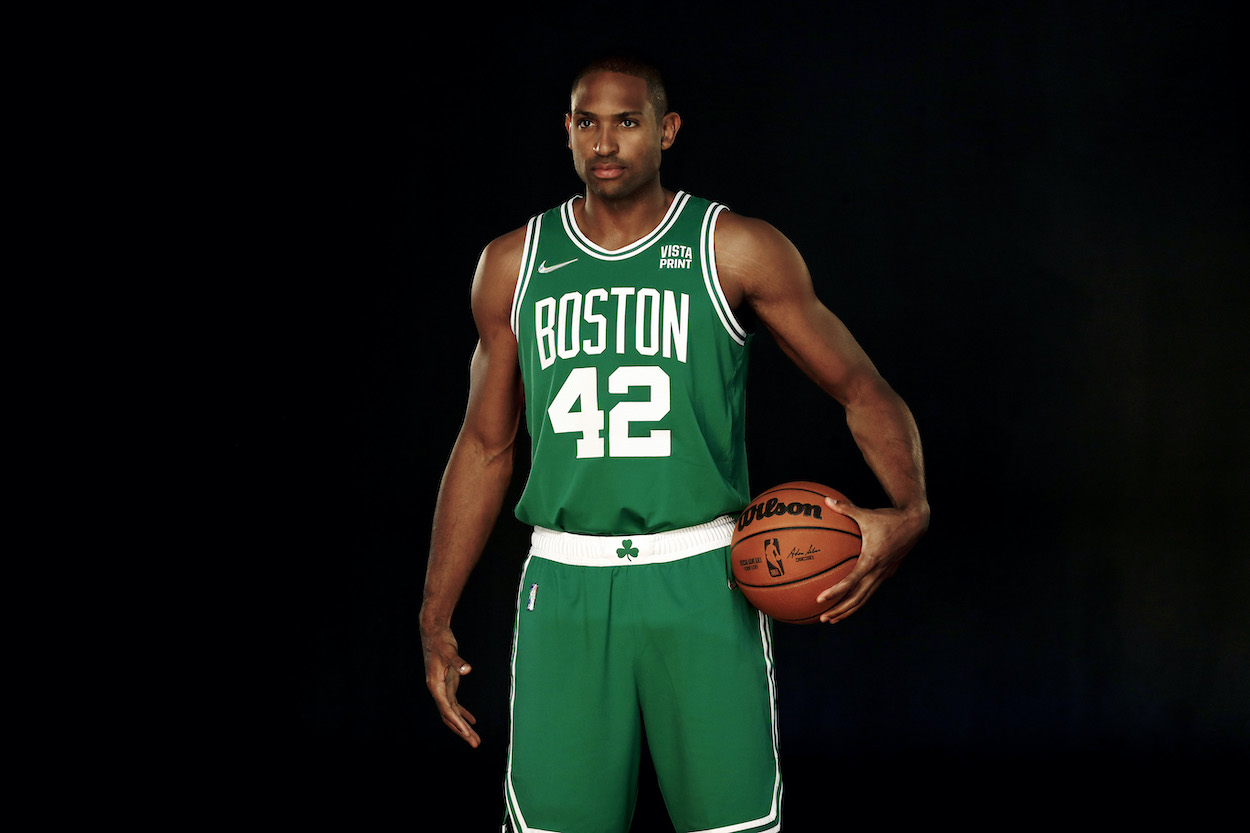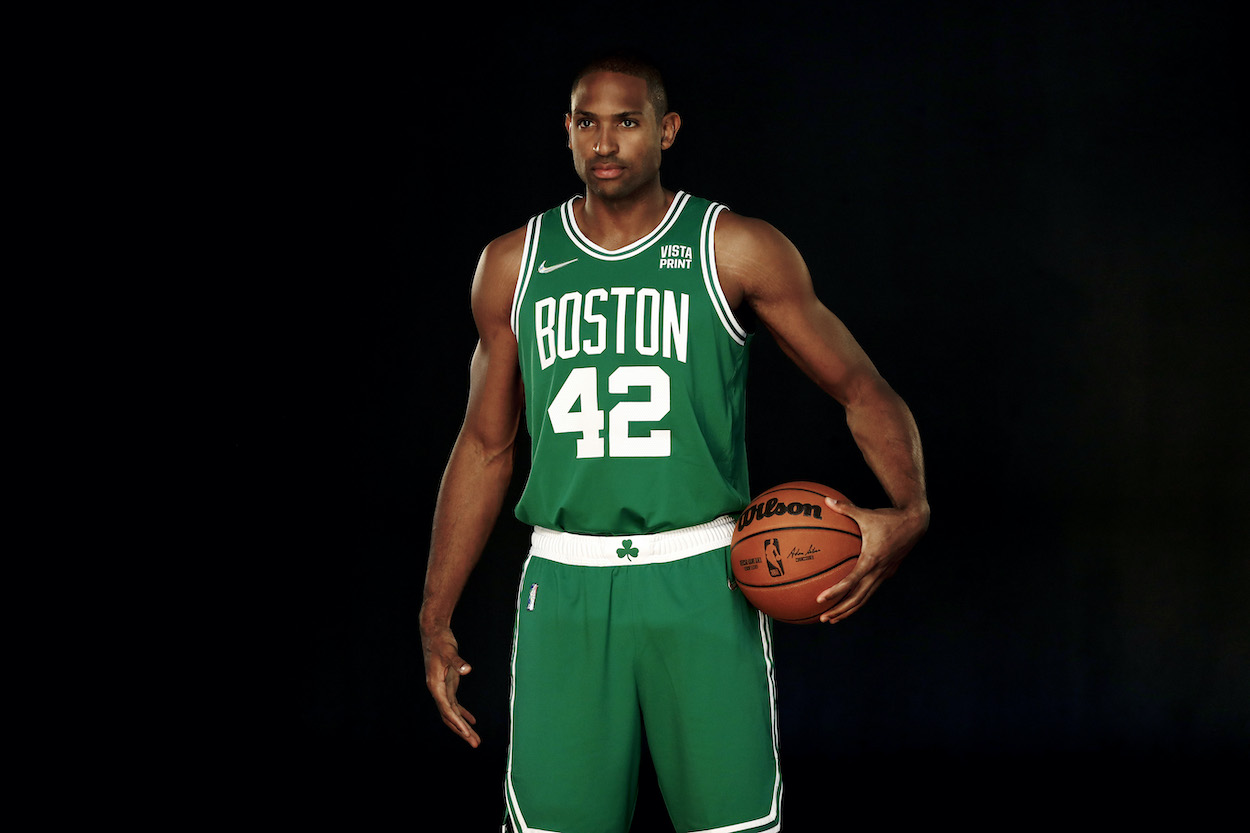 When Brad Stevens moved on from his job as the Celtics head coach to take over as the president of basketball operations this summer, he wasted no time bringing back an old friend from his coaching tenure.
Just a few weeks after Stevens assumed his new role, he sent Kemba Walker to the Oklahoma City Thunder in exchange for Al Horford, Moses Brown, and a 2023 second-round pick. Stevens knows better than anyone how well Horford fits with Jayson Tatum and Jaylen Brown, so he wanted to reunite the trio once again.
"I'm really, really happy to be back," Horford told reporters at his introductory press conference. "I really appreciate how special of a place Boston is. Being away, I know how special the city is and how special the team is to the city.
"Obviously, I feel like I learned a lot, and sometimes, in my case, change was for the better. I'm just very grateful to have a second opportunity to be back here and to continue to work on what I started here."
During Horford's three previous seasons in Boston, the Celtics reached the Eastern Conference Finals twice and came one win away from reaching the NBA Finals in 2018. The veteran center struggled to find a role with the Philadelphia 76ers and the Thunder over the last two seasons, but now he's back in green and white and feeling more confident than ever.
Why isn't Al Horford playing for the Celtics against the Knicks?
Celtics fans were excited to see Horford back in action to start the season, but his debut won't be coming in Wednesday's season opener against the Knicks.
Horford tested positive for COVID-19 last week and missed the team's final two preseason games. He still hasn't been cleared to return to action, so he'll be inactive when the Celtics travel to New York on Wednesday night.
Jaylen Brown, who tested positive for the virus a few days before Horford, has been cleared to play against the Knicks. Based on Brown's timeline, Horford should be able to make his season debut on Sunday when the Celtics face off against the Houston Rockets.
Grant Williams to start in his place
On Wednesday, Celtics head coach Ime Udoka announced that third-year forward Grant Williams will take Horford's place in the starting lineup against the Knicks. Williams started nine games for Boston last season and averaged just 5.7 points per game in those contests.
Brown, Tatum, Marcus Smart, and Robert Williams will join Grant Williams in the starting lineup Wednesday night.
Like Sportscasting on Facebook. Follow us on Twitter @sportscasting19.