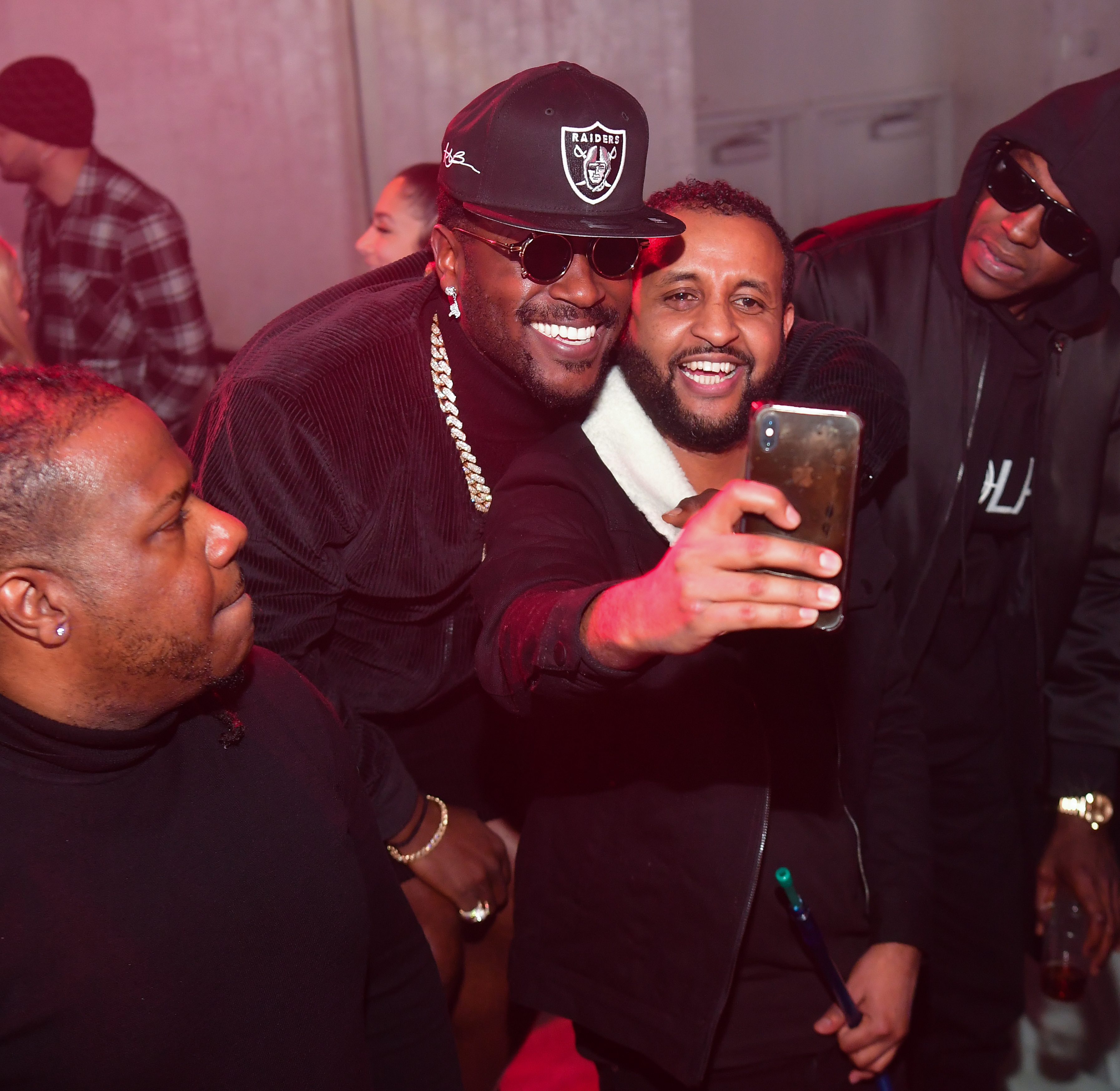 Why Isn't Antonio Brown Playing for the Buccaneers vs. the Giants?
Antonio Brown is back in the NFL with the Tampa Bay Buccaneers. Here's why Brown won't be playing in Week 8 against the New York Giants.
Antonio Brown, after a long and winding road, is back in the NFL with the Tampa Bay Buccaneers.
Brown, the All-Pro wideout who seemed destined for a spot in the Pro Football Hall of Fame, signed a one-year deal with the Buccaneers in late-October. Brown rejoins Tom Brady, his former teammate in New England and the Buccaneers' prized offseason acquisition.
Tampa Bay Buccaneers fans will have to wait a bit before they see Brown suit up, though. Here's why Brown won't be playing in Week 8 against the New York Giants.
Antonio Brown has had a controversial NFL career
For the first nine seasons of his career, Antonio Brown was one of the NFL's best stories.
An underrecruited wide receiver who caught on at Central Michigan, Brown entered the NFL as a sixth-round pick of the Pittsburgh Steelers in 2010. 
After he made his bones on special teams and impressed as a returner, Brown climbed to the starting lineup as a receiver. What followed in Pittsburgh made him one of the greatest players in Steelers history.
Brown turned 837 receptions into 11,207 yards and 74 touchdowns in 130 games (103 starts) for the Steelers. The former sixth-round pick made the Pro Bowl every year from 2013-18 and earned first-team All-Pro honors every year from 2014-17.
Brown added 51 receptions for 837 yards and four touchdowns in 10 playoff games. 
Then came Brown's various legal issues and controversies. Brown's behavior, especially on social media, had him playing for three teams within nine months between December 2018 and September 2019.
According to ESPN, Brown turned himself in to Florida police on charges of burglary with battery, burglary of an unoccupied conveyance, and criminal mischief of less than $1,000 in June. The former star receiver and his personal trailer allegedly assaulted a moving truck driver over a bill-related dispute.
Brown is still involved in a lawsuit against Britney Taylor, his former personal trainer who alleged Brown sexually assaulted her.
Brown is back in the NFL with the Tampa Bay Buccaneers
Despite his various legal issues, Antonio Brown found himself back in the NFL midway through the 2020 season.
Tampa Bay signed Brown to a one-year deal in October. Brown reunited with head coach Bruce Arians, who was with him in Pittsburgh from 2010-11, and quarterback Tom Brady.
Brown joined an injury-ravished receiving room. Star wideouts Chris Godwin and Mike Evans have each battled nagging injuries this season.
Why isn't Antonio Brown playing in Week 8?
Tampa Bay Buccaneers fans — and fantasy football owners — will have to wait to see Antonio Brown's return.
Tampa Bay's Week 8 showdown with the New York Giants coincides with the final game of Brown's eight-game suspension. Brown will watch from home and rejoin the team when they return to Florida.
If all goes to plan this week, Brown will make his debut in Week 9 against the New Orleans Saints on Sunday Night Football.
Brown had 22 catches for 282 yards and four touchdowns in two games against the Saints. Pittsburgh lost both of those games. 
Like Sportscasting on Facebook. Follow us on Twitter @sportscasting19.