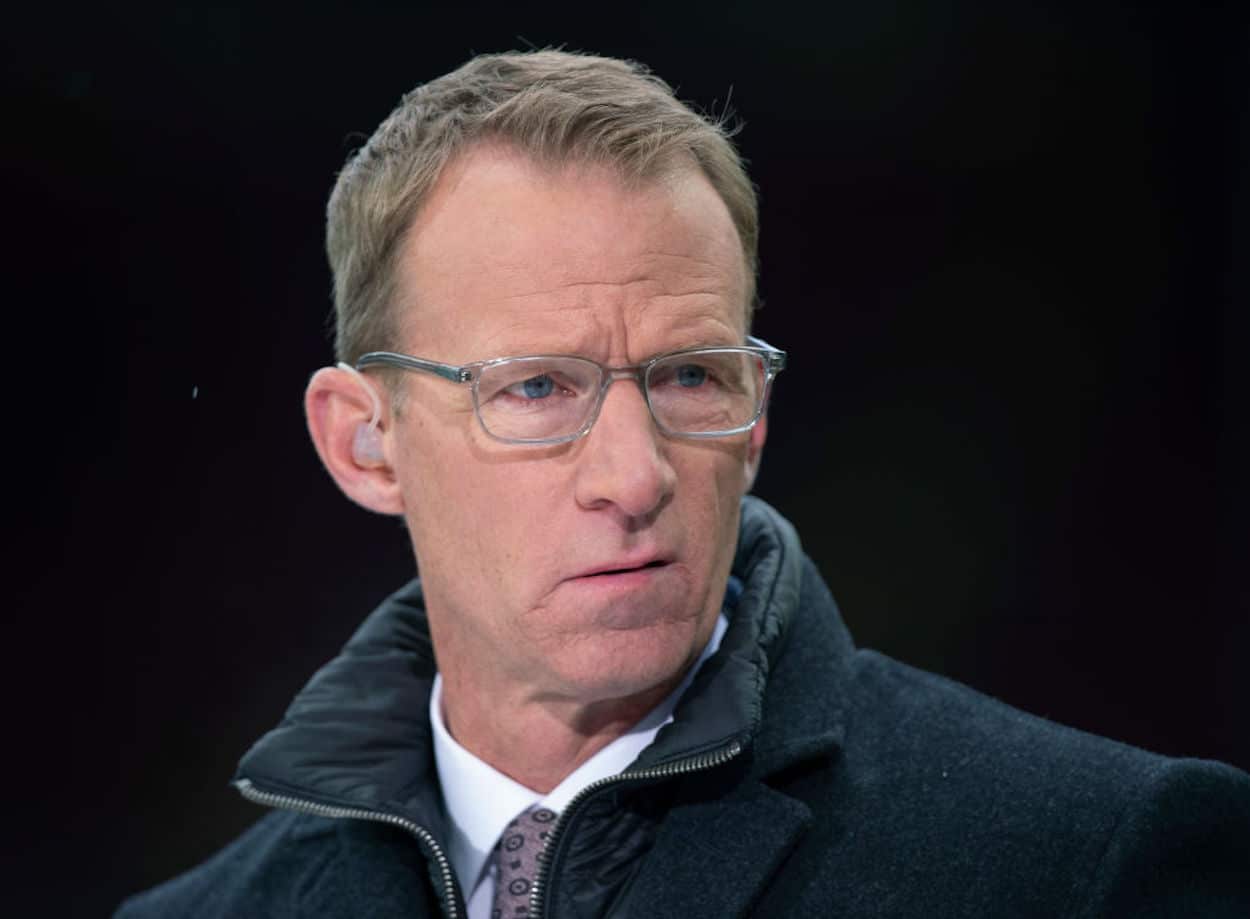 Why Isn't Arlo White Calling Soccer Games for NBC?
While his voice became a fixture within NBC's coverage of the Premier League, Arlo White is no longer calling games for the network.
While NBC doesn't always handle its role in the sports media landscape perfectly — ask NHL fans about that — the network has done a pretty good job bringing Premier League soccer to an American audience. Whether you're a diehard supporter or a newer fan, Rebecca Lowe, Arlo White, and the two Robbies have become part of the weekend soundtrack. This season, though, things sound a bit different than they have in the past.
If you've listened carefully, you'll notice that White isn't calling NBC's biggest games anymore. That role has been filled by Peter Drury. What's behind the change?
Arlo White has left NBC's Premier League coverage for LIV Golf
While they're not quite as iconic or beloved as our favorite players, the folks calling the game do become an essential part of the viewing experience. For American soccer fans, hearing Arlo White alongside Graeme Le Saux and/or Lee Dixon signified that a big match was about to kick off. The play-by-play man even appeared in Ted Lasso, further entrenching himself in the sports media landscape.
For the 2022-23 Premier League season, however, things are different. White's contract expired at the end of the previous campaign, and he left the network to become the first voice of LIV golf. He does still call soccer matches, albeit in a limited capacity, for the Chicago Fire.
Although it's possible there was something more to the change — White quote-tweeted a Sports Business Journal post about his departure saying, "One day I'll tell you how it all went down." — the impact on viewers has become clear. He's now calling LIV Golf with Peter Drury stepping into the top job with NBC.
Drury, for his part, isn't a broadcasting newbie. He's called games for the Premier League itself, Amazon, CBS, and BT Sport in the past, as well as providing commentary for both World Cups and European championships. He's known for his dramatic commentary, which he says stems from the fact that each game, no matter how boring it may seem, is special to someone.
"When it's 10 minutes before the end and 0-0, I hear a commentator say how tedious it is," he told the Telegraph. "But if you are a fan of a football team, these next 10 minutes are make or break for your weekend. You're either flying or desperate. That's not dull. It could be a poor game – but it's not dull."
And, this season, he'll have a chance to share those moments with plenty of viewers in North America.
Like Sportscasting on Facebook. Follow us on Twitter @sportscasting19 and subscribe to our YouTube channel.