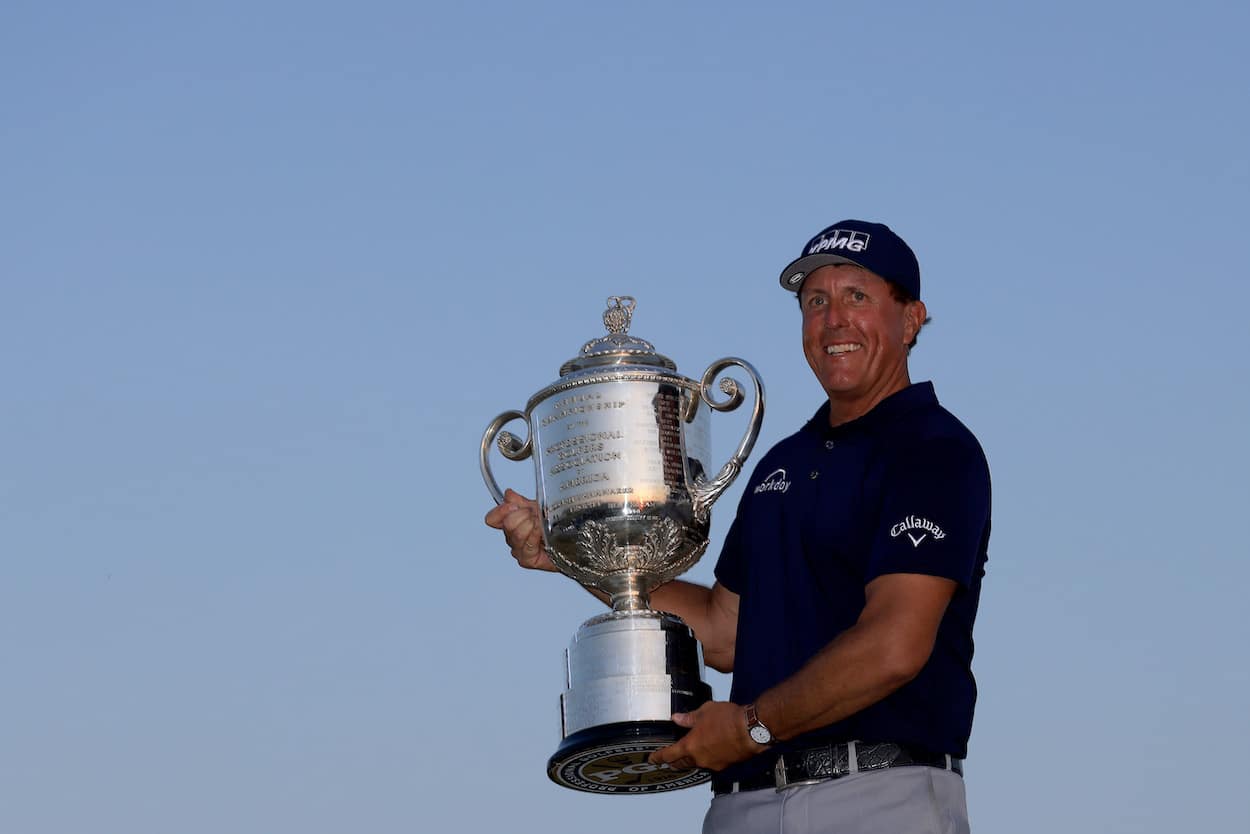 Why Isn't Phil Mickelson Playing in the PGA Championship to Defend His Title?
Phil Mickelson's interest in the LIV Golf league has ruined his relationship with the PGA Tour.
It's been quite a tumultuous year for reigning PGA champion Phil Mickelson. The 51-year-old got caught in a firestorm of criticism after his controversial comments on the Saudi-backed LIV Golf Invitational Series, and we haven't seen him at a professional event since.
Last month, Lefty announced he was registered to defend his title at the 2022 PGA Championship at Southern Hills Country Club. But just a few days before tournament week, he informed the PGA of America that he has withdrawn from the event. So, why isn't Phil Mickelson playing in the PGA Championship?
Phil Mickelson has become an enemy of the PGA Tour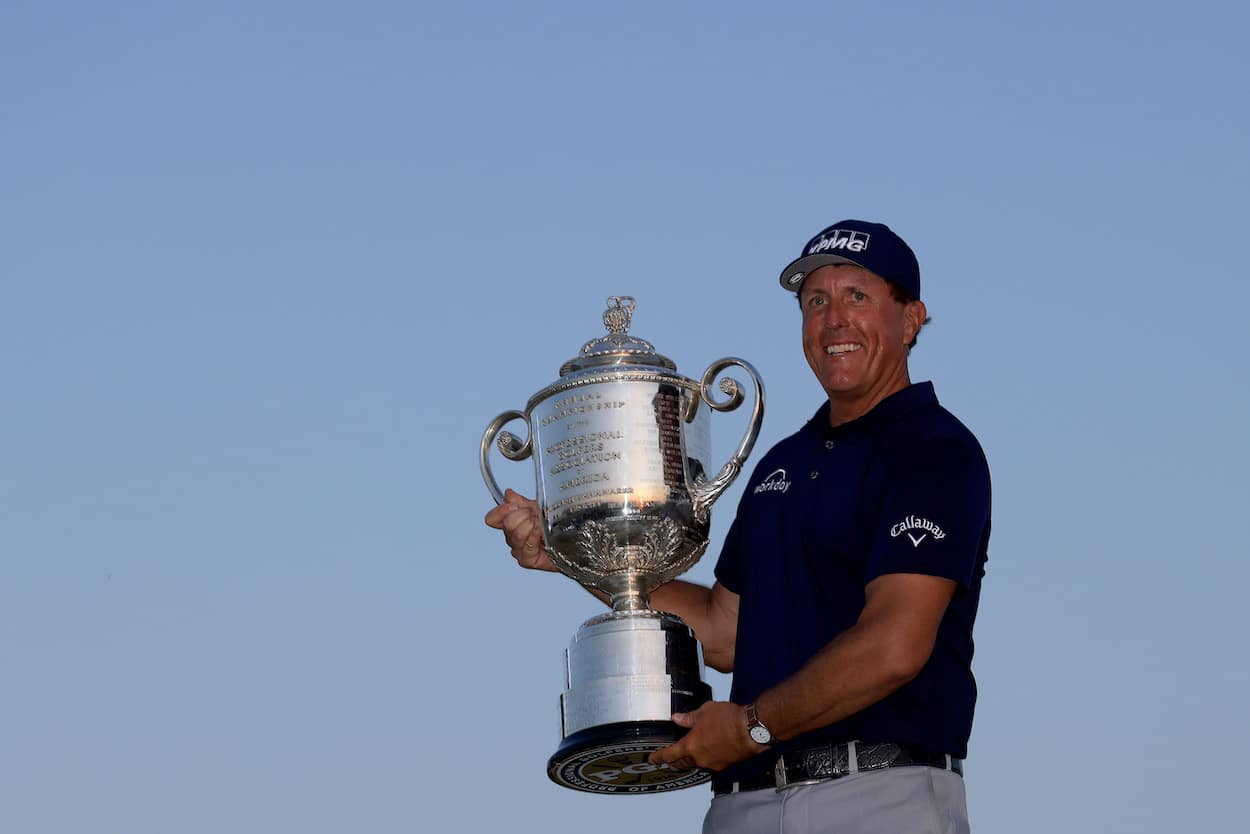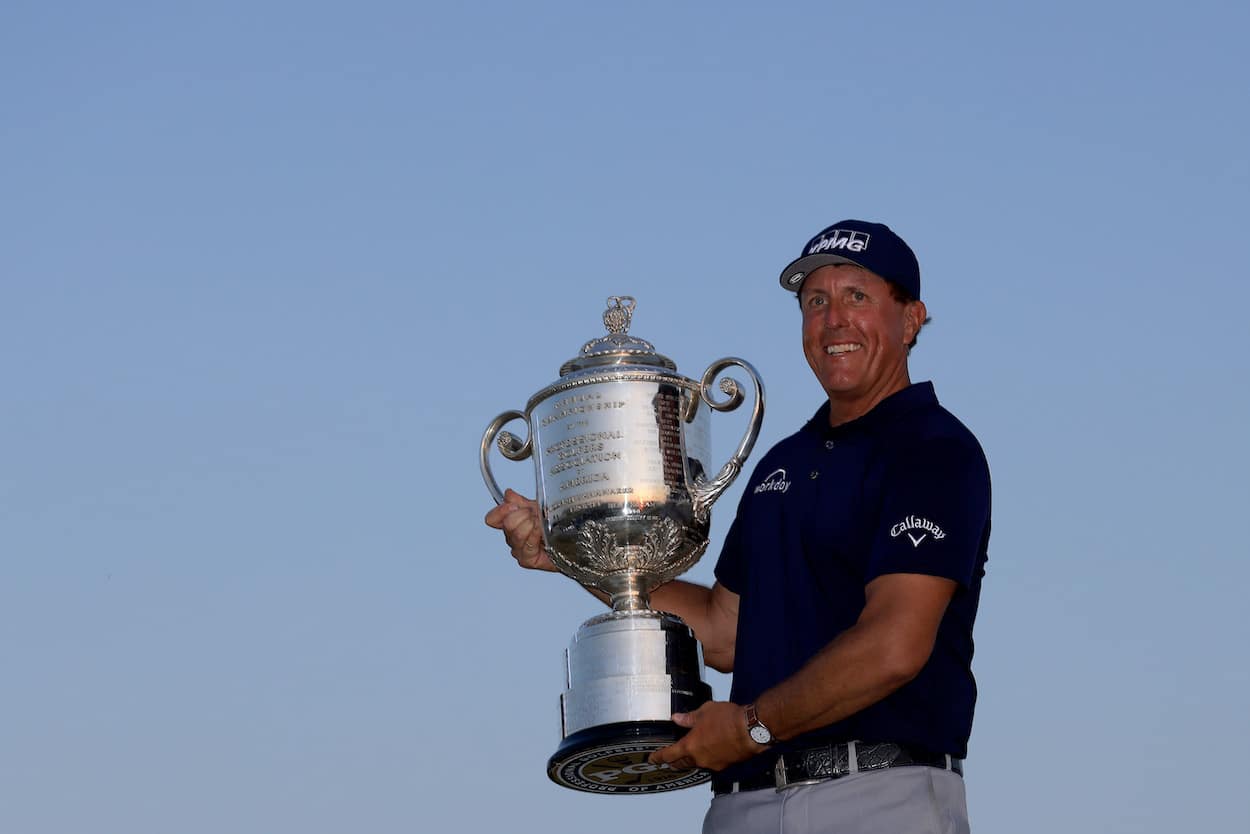 Ever since the Greg Norman-led, Saudi-backed Super Golf League started reaching out to PGA Tour pros, most of them have declined the invitation and pledged their allegiance to the Tour. But some — mostly older players who have little to no chance of winning at the highest level in golf anymore — showed interest in the lucrative offer.
Leading the charge was Mickelson, who told author Alan Shipnuck earlier this year that the Saudis are "scary motherf*****s" who have a "horrible record on human rights." Still, he sounded interested in using them to teach the PGA Tour a lesson.
"This is a once-in-a-lifetime opportunity to reshape how the PGA Tour operates," he told Shipnuck. "They've been able to get by with manipulative, coercive, strong-arm tactics because we, the players, had no recourse. As nice a guy as [PGA Tour commissioner Jay Monahan] comes across as, unless you have leverage, he won't do what's right."
Those words didn't exactly sit well with the PGA Tour or Mickelson's colleagues. Rory McIlroy and Justin Thomas, among others, came out strongly against Mickelson and reiterated their loyalty to the Tour. Just like that, Lefty had completely ostracized himself from the tour that gave him fortune, fame, and what he thought were lifelong friends.
Mickelson later announced he would be taking a break from professional golf, but his agent, Steve Loy, released a statement in late April that revealed the golfer was registered for the PGA Championship and the U.S. Open, as well as the first LIV Golf Invitational event in London next month.
Why isn't Phil Mickelson playing in the PGA Championship?
We haven't seen Mickelson on the golf course since he made those controversial comments, but he was fully expected to tee it up this weekend to defend his PGA Championship title. Well, that won't be happening, as the six-time major winner informed the PGA of America last week that he won't be in the field at Southern Hills.
Mickelson's withdrawal might have something to do with Monahan denying all waiver requests for golfers wanting to participate in the first LIV Golf Invitational event from June 9-11. Essentially, if you leave the Tour for the Super Golf League at any point, you won't be welcomed back.
That leaves Mickelson at a disturbing crossroads. He can either leave the tour he evidently hates so much to chase Saudi riches on the LIV Golf Invitational Series, or he can give up on that dream and re-commit to the PGA Tour full-time.
Considering his legacy is already somewhat tarnished, it wouldn't be a surprise if Mickelson said goodbye to the PGA Tour once and for all.
Like Sportscasting on Facebook. Follow us on Twitter @sportscasting19.