NCAA: Just How Much Money Does the SEC Bring In?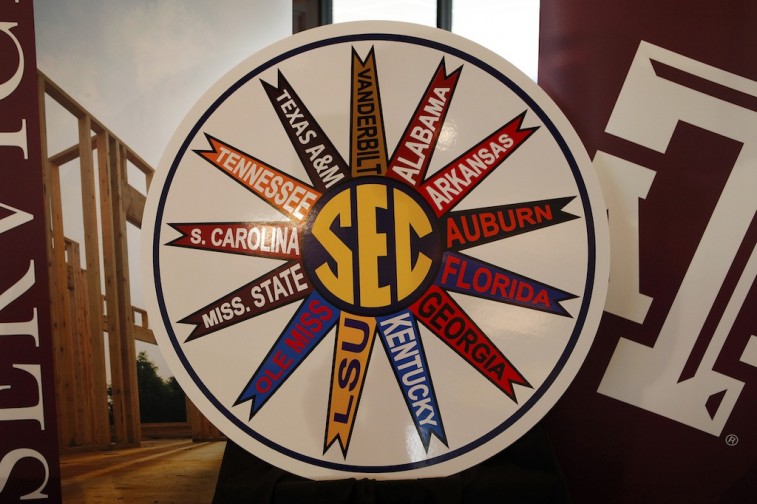 When last we spoke about college sports and the money associated with it, we focused on the success individual universities. In particular, how the major sports programs in the country generate revenue for their respective athletic departments.
By dissecting the data provided by USA Today, we could see that there was a clear disparity of wealth between the bigger and smaller schools. Again, this shouldn't come as a surprise. If you're one of the massive universities — one that takes athletics very seriously — then there's a good chance that your fan base feels the same way.
Popularity breeds devotion. Devotion breeds dollars. And with those dollars, a school can hopefully continue its success on the field. This "circle of life" is the very essence of college athletics. Of course, while individual schools create their own brand as a means of bringing in more money, a lot of times, it's their involvement as part of a collective unit that yields the greatest results. In that respect, it pays to be part of one of the major conferences.
At the Big 12's spring meetings it was revealed that the schools within conference would split a record $252 million in revenue. While two universities — TCU and West Virginia — didn't get full shares this year, they still came away with $24 million and $23 million respectively. For the eight other schools — Baylor, Iowa State, Kansas, Kansas State, Oklahoma, Oklahoma State, Texas and Texas Tech — the average revenue shares were roughly $25.6 million (each) for the 2014-15 academic year. As you can see, being part of one of the bigger conferences has its perks. However, if you think this was an impressive haul, it pales in comparison the the Southeastern Conference (SEC).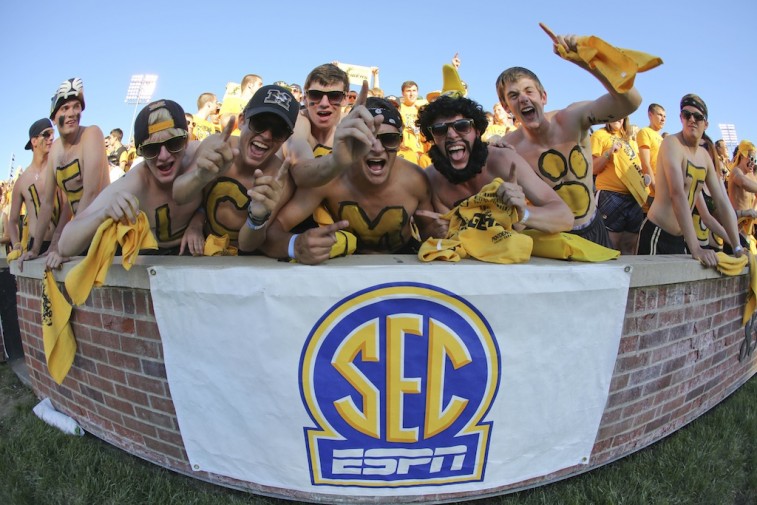 There is a new NCAA-record for total revenue generated by a single conference. And according to the reporting for the 2014-15 fiscal year, the SEC set a new standard, with $455.8 million in total revenue. This is an absolutely crazy figure. But given the deals this conference has in place, it actually makes a lot of sense. Interestingly enough, this will not be the amount distributed to the 14 schools within the conference. That number — $436.8 million — excludes $19 million that goes specifically to schools that participated in bowl games last year.
While it won't be a completely even split, we can't see any of these universities complaining much. After all, each member of the SEC will be taking home $31.2 million. Compared to last year's take of $20.9 million, each university is pulling in over an extra $10 million. You might be wondering where the money is coming from. But don't worry, we've got you covered:
"The total amount of the distribution is composed of revenue generated from the SEC Network, televised football, bowl games, the SEC football championship, televised basketball, the SEC men's basketball tournament, NCAA championships and a supplemental surplus distribution."
If there's anything to take away here, it's simple: You play for the bigger conferences, you reap the bigger rewards. The Big 12, which has increased its revenue each year for the past nine years, destroyed its previous record by over $30 million in 2014-15. That is a lot of money for each of its 10 members. But in the end, there could be only one. And this year, that title belongs to the SEC — the conference that pays.
All statistics are courtesy of ESPN