Why Jahil Oakafor Needs to Make Peace With the 76ers' Awfulness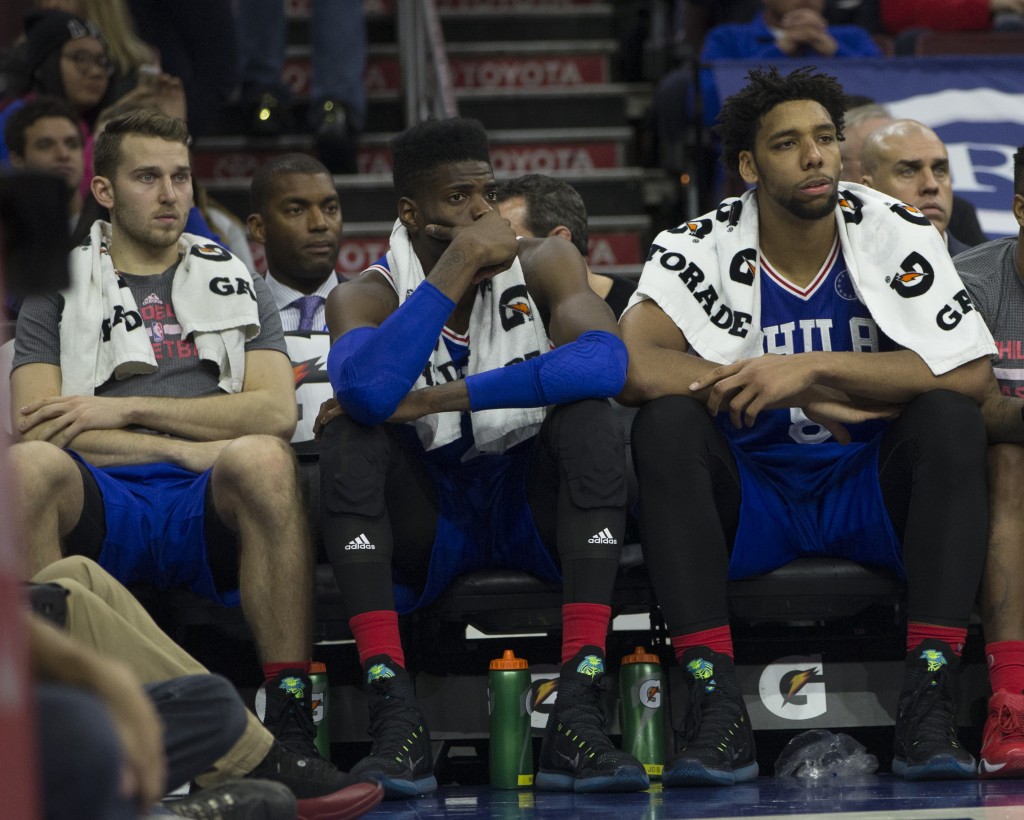 Jahlil Okafor, picked third overall in the 2015 NBA Draft, is averaging over 18 points and eight rebounds per game in his rookie season for the Philadelphia 76ers. It's early in his career, of course, but he looks like he could become one of the key players on a good-to-great basketball team. This is a good thing, particularly for a franchise like the Sixers, who suck — with a 0-16 record after a loss to the Boston Celtics. In fact, they now own the record for NBA futility, having lost their last 26 consecutive games. Just don't tell Okafor that.
According to TMZ, Okafor and another teammate disagree with the 76ers' current state, evidenced by his fight with some Boston locals who heckled them to the tune of "Sixers suck." While the stereotypical Boston sports fan hardly needs an introduction, Okafor's reaction is similar to a bus driver being mad because he's been told that he's driving a bus. Not only has Philly failed to win a game, they're the worst offensive team in the league.
In other words, they're the least successful NBA team at putting the ball in the basket. That being the point of basketball, it appears that "Sixers suck" is a fair and accurate (if insensitive and rudimentary) phrase. Should Okafor be heckled for being on a team that sucks? Maybe, maybe not. Should his defense be "we got money," as alleged in the TMZ story? Probably not.
Consider this: Philly has been bad on purpose ever since they traded Jrue Holiday to New Orleans (a trade that Philly won, by the way), sent Iggy to Denver, and watched Andrew Bynum spend more time bowling than playing basketball. Brett Brown is a good coach  — ask Greg Popovich if you don't believe us — and the building blocks are in place for the Sixers to return to competency at some point in the nearish future, but the Sixers are really bad right now. There's no way Okafor doesn't know this, right? He'd either have to be brutally naive or hiding under the largest rock you can imagine to be unaware of the fact that the Sixers are not a successful NBA team right now.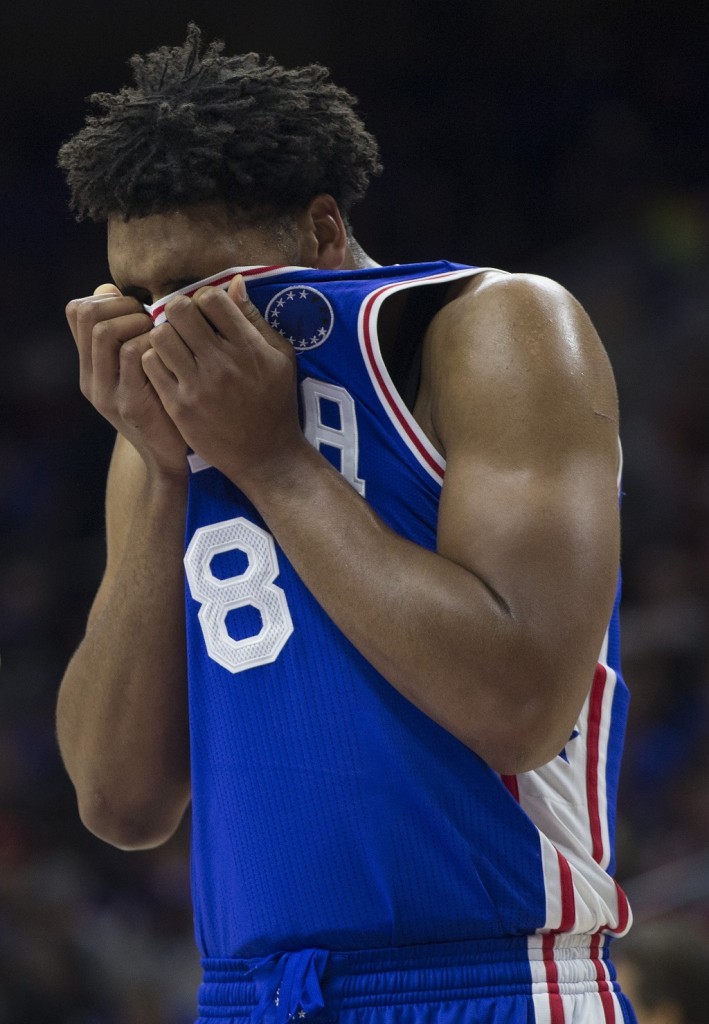 Yes, it's a bummer to have your professional ability called into question, since most NBA players owe their ability to contribute toward winning basketball games, but this is part and parcel for those who can do things at a level that the overwhelming majority of the population cannot. It's as easy as scoring a touchdown against the Eagles or finding a Celtics fan who claims to be Irish. A team loses a game, fans tell players they suck, and the sun continues to rise in the East.
Are we suggesting that fans have the license to say whatever they want to professional athletes by virtue of the entertainer/entertained relationship? Absolutely not. You don't need to be an MIT grad to know that heckling is unfriendly behavior. But it's not as if Okafor can fight everyone who tells him that the Sixers suck — and he's got much more to lose than the abusive fans.
No charges have been filed, but the potential for a lawsuit cannot be understated. After all, Okafor's "got money," per the video, and a suspension/lawsuit combo seems pretty par for this sort of situation. This is a bad scene for Okafor, who is 19 years old, used to winning, and is now the face of a franchise that doesn't seem close to doing that in the near future. We hope everything turns out for the best for all involved.
At the end of January, the Celtics and Sixers will meet at the Wells Fargo Arena in Philadelphia. Hopefully they've picked up at least one win by then.