Why Jim Harbaugh's First Loss at Michigan Is Nothing to Worry About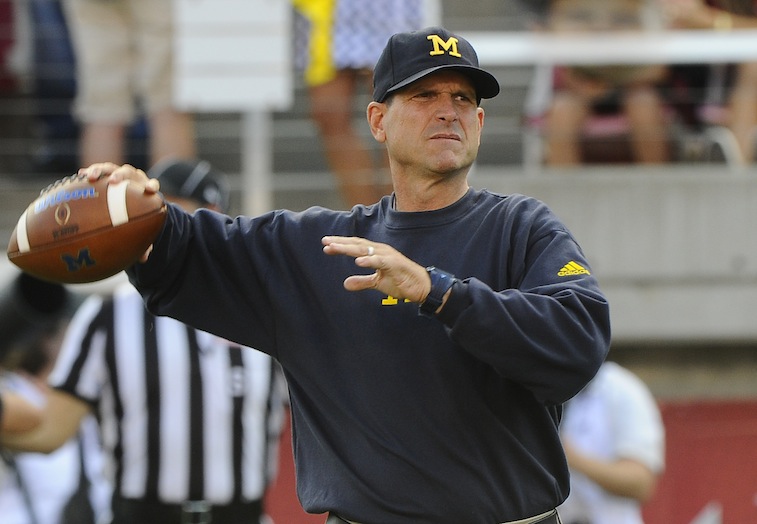 Rome wasn't built in a day.
This is something that disappointed Michigan Wolverines fans are going to have to remember. If they believed their heralded program was going to be fixed overnight now that Ann Arbor's favorite son Jim Harbaugh had come back to take over the reigns, then they're in for a rude awakening.
This isn't a fairy tale. This is real life; where the road back to the top is paved with trials and tribulations. And sometimes you get knocked down. Sometimes you face disappointment — lots of it. But in the end, when the smoke clears and the dusk settles, you'll be better for it because you've taken the hits, and you didn't break. For the Wolverines faithful, Thursday night represented the first step back toward prominence. How'd it feel?
For the dreamers out there, nothing about Michigan's 24-17 opening-night loss to the Utah Utes was cause for celebration. The team had costly turnovers (three interceptions from starting quarterback Jake Rudock), trouble getting the ball into the end zone, and couldn't make the stops when it had to. When it comes to the top programs in the world of college football, there is no such thing as a moral victory.
We have no problem agreeing with that. If you're one of the best teams in the country, losing is unacceptable. But here's the thing, Michigan is not one of the best teams in the country. Not even close. However, they can be. And somewhere deep down inside Thursday's loss, if you look hard enough, you can see it: The makings of a champion.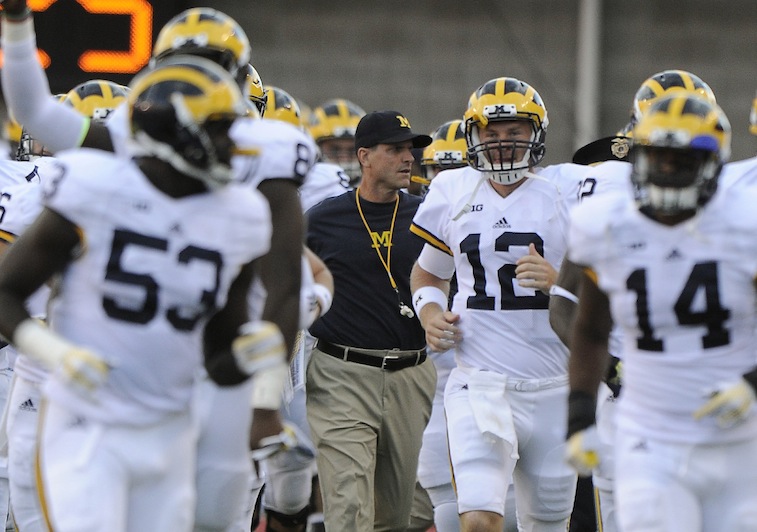 No matter how much Michigan fans want him to be, Jim Harbaugh is not a savior. He is an excellent football coach who knows how to build a program. Even in defeat, he is clearly starting to do that at Michigan. He has the fans excited, he has the support of the alumni, he has top recruits ready to come along for the ride, and he has sparked something that has long been absent from this football team. Success is usually quantified by wins and loss. But, in the case of the Wolverines, changing the culture is equally important.
During Thursday's game, you saw a gritty team that was ready to pound the football. That is the kind of program Harbaugh is attempting to build; one that scrapes and claws and fights and will never be outmatched physically. This is the mentality that is being instilled under the Jim Harbaugh regime. If this program is hoping to get better, then everyone has to get onboard with this new way of thinking. Only then will they see some results.
Was losing the first game under Harbaugh an ideal situation for the starving Wolverines faithful? Absolutely not. Fortunately for them, Harbaugh has never won a single debut game in his college coaching career. And how'd that end up working out?
You'll be fine, Michigan fans. Rome wasn't build in a day.
All statistics are courtesy of SR/College Football and ESPN.go.com.