Why John Calipari Should Not Leave Kentucky for the NBA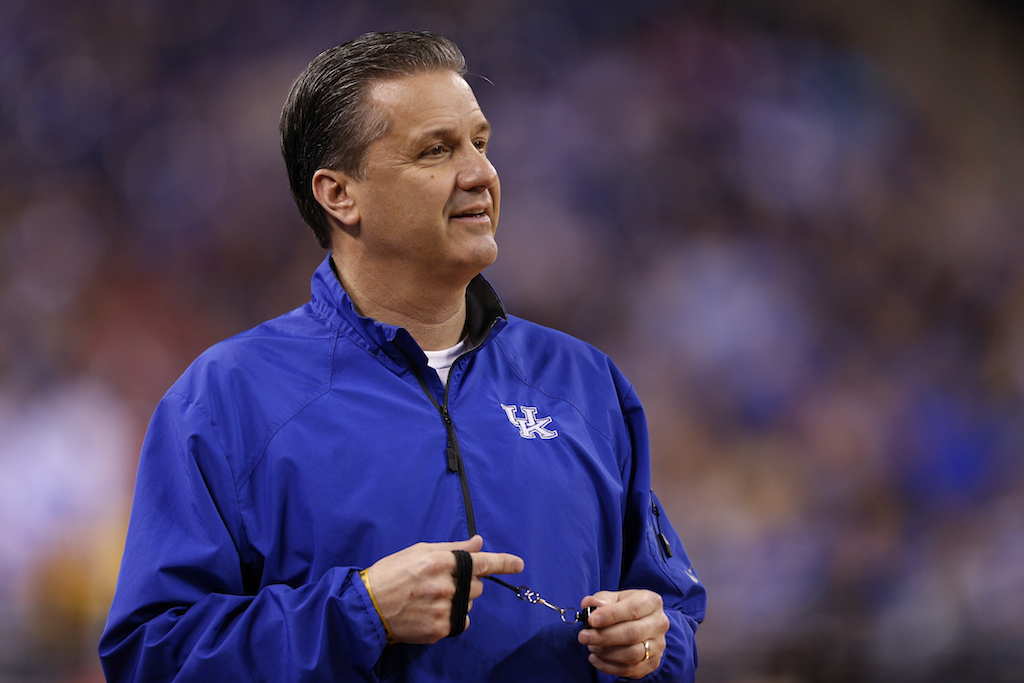 In the world of professional sports, there is a certain group of people whose names always arise whenever a new coaching spot opens up. This is something we've grown quite used to; something that we, more or less, expect to happen. And as we turn our attention to the NBA, specifically to the recent announcement that the Brooklyn Nets have fired head coach Lionel Hollins and reassigned general manager Billy King, only one thought came to mind: Here we go again.
According to Yahoo Sports' Adrian Wojnarowski, Nets CEO Brett Yormarc, who will play a major role in helping the franchise with its latest search, is hoping to convince his boss (owner Mikhail Prokhorov) to bring back a familiar face to serve as both the president and head coach. Stop us if you've heard this name before: John Calipari.
Now, most of the time, this news wouldn't get us to flinch. As we said before, certain names will always come up in this sort of conversation. This time, however, things are different. Per a new report from Wojnarowski, there is, in fact, an asking price that would make Calipari consider leaving his gig at Kentucky to return to the pros, and it's big: 10 years, $120 million, big.
While that may seem like a ridiculous figure, it wouldn't shock us if the Nets actually considered it. After all, this is a group that has started off the 2015-16 season 10-27, has lost its last four games, and now finds itself 13 games back in the Atlantic Division standings. However, even if this front office was willing to drop this kind of cash, money isn't always the answer. And if we happened to have Coach Cal's ear, we'd only have one piece of advice to give him: Don't do it.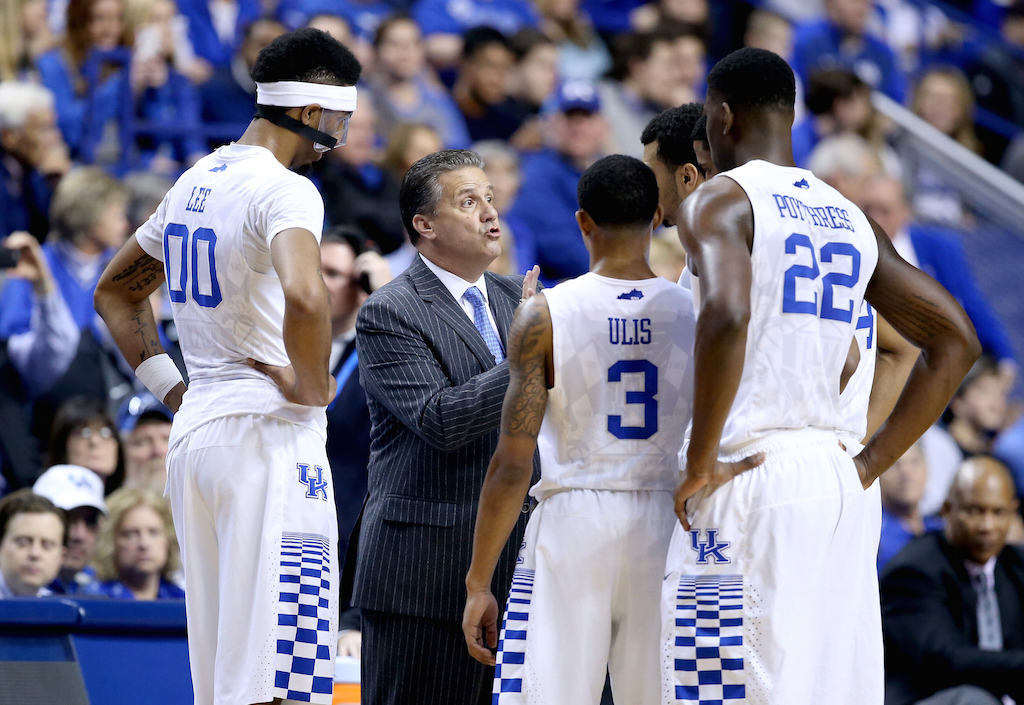 First and foremost, our feelings on this matter have nothing to do with Calipari's ability. The guy can flat-out coach. We just don't understand why he would ever want to leave his current position. As enticing as it might be to make a $12 million dollars a year as a coach (and potentially team president) in the NBA, would that really be better than what he has going for him at Kentucky? In one word: No.
Since taking over in 2009-10, the success in Lexington has been overwhelming. Calipari has amassed a 202-41 record (.831), led the Wilscats to the Final Four on four separate occasions, and cut down the nets in 2011-12. He's had the opportunity to coach players like John Wall, DeMarcus Cousins, Anthony Davis, and Karl-Anthony Towns. He's turned the Kentucky program into the ultimate destination for the country's top high school recruits and prospective one-and-done superstars. Isn't that the dream?
NBA teams would given anything to create an environment such as this. Unfortunately, this sort of atmosphere is not possible at the pro level. Not when contracts and salary caps are involved. No, this is only possible when you're a master recruiter (like Calipari is) and you find yourself in a position to woo the best talent available. Let's face the facts, it's a whole lot easier to win when your players are much better than those of your opponent. You can make that happen in college. Not in the pros (just ask Chip Kelly).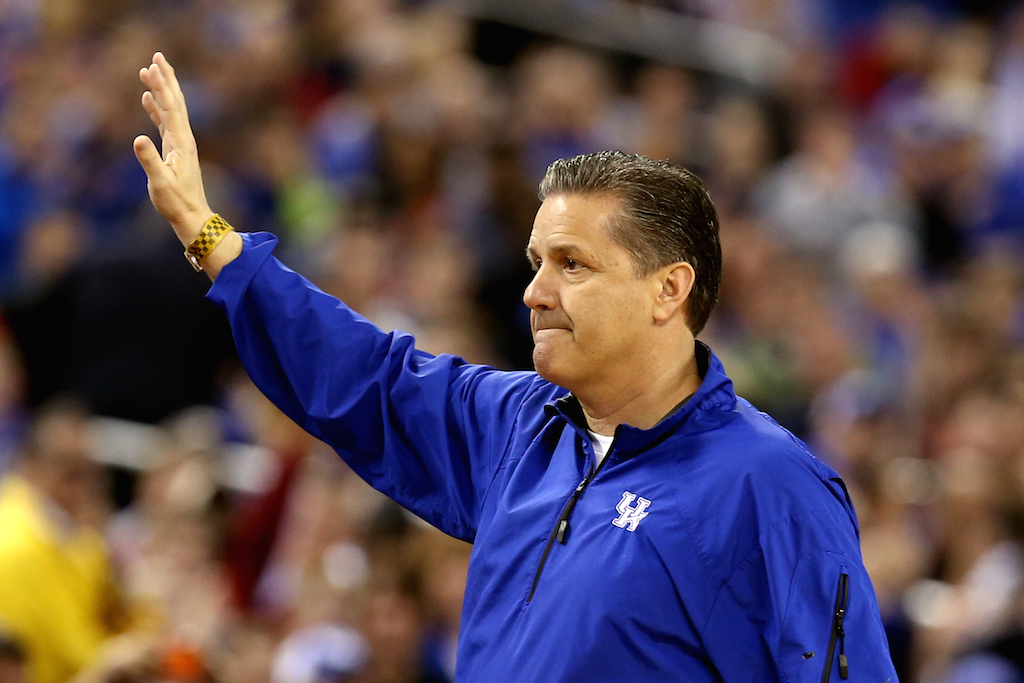 The way we see it, the only reason Calipari would ever consider returning to the NBA is pride. His last go-around with the Nets was anything but successful. This would be a chance to prove that he has what it takes to win at the highest level. However, that kind of hubris has been the downfall of many. There is no reason for Calipari to add his name to the list. Not when he doesn't have to.
John Calipari has a pretty cushy gig at Kentucky. And he knows it. He has taken this little slice of college basketball and turned into the league before the league. Everyone wants in. Therefore, everyone wants him. And while it may sound nice to be the president (and coach) of Brooklyn, Calipari is already the King of Lexington. And nothing beats the throne.
All statistics are courtesy of Sports-Reference.com, Yahoo Sports, and ESPN.go.com.