Why Johnny Manziel's NFL Career Is Far from Over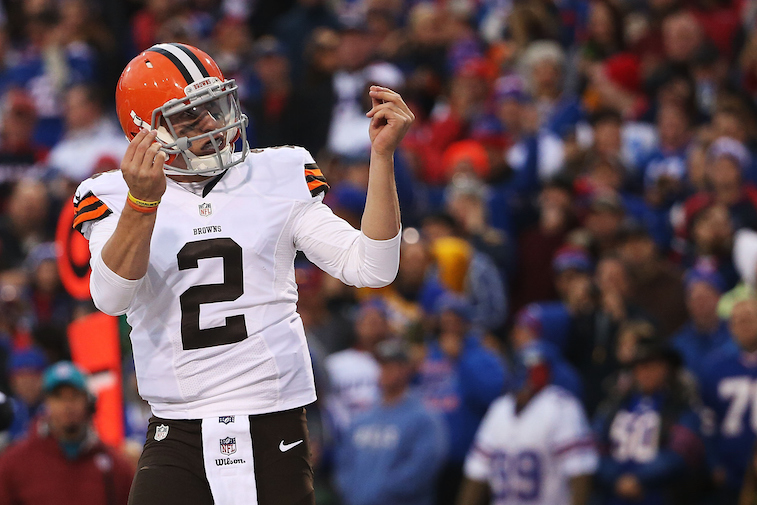 Stop what you're doing right now. That silence you hear? That's the sound of Johnny Manziel this offseason. No preseason ruckus, no hype and no massive expectations heaped on the second-year quarterback. It's an absolutely beautiful thing. Not only for the anti-Manziel types, or anyone who was beyond tired of hearing about him last season, but it's beautiful for the Cleveland Browns. Their front office, the fans, the players and most importantly, Manziel himself.
Manziel came into the NFL in 2014 with a full head of steam and confidence that could have persuaded anyone that he was going to be a Pro Bowler right out of the gate. Unfortunately, that's just not always how things work, even for the most talented of players out there. Manziel was surrounded with so many distractions and put himself in some bad situations. Ultimately, the quarterback checking himself into rehab for alcohol after last season
So, with Manziel now out of rehab and focusing on football, should we still just brush him to the side and call the former Texas A&M star an NFL bust?
Not a chance.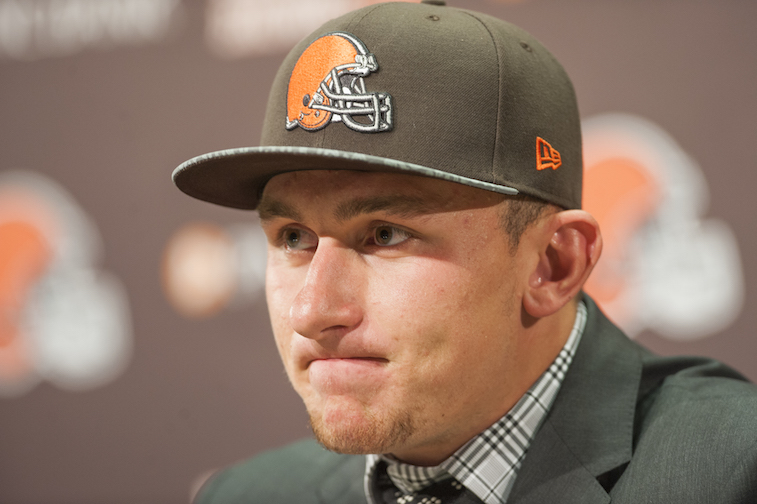 You may not love Manziel. Heck, you may not even like him. Regardless of your feelings on Johnny Football, you have to respect his decision to step up and check himself into rehab. When Manziel left rehab, that was when the real test began. To this point, he's done all of the right things, including apologizing to the Browns and their fans, as Lindsay H. Jones of USA Today explained.
Manziel's apology to the team and fans read as follows:
"I take full responsibility for my actions and it's my intention to work very hard to regain everyone's trust and respect. I understand that will take time and will only happen through what I do and not what I say," Manziel said. "I also understand there's a lot of curiosity about this but anyone who has a friend or family member that's been through things like this knows it's an ongoing process. I'm going to continue to ask folks to try to respect my privacy as I determine to what degree I am comfortable talking about a subject which I consider very personal."
Even with the apology in mind, Manziel has always been one to say the right things, but he simply wasn't doing the right things last year.
Then came another huge decision for Manziel. After getting out of rehab, Pat McManamon of ESPN reported that the Browns quarterback chose to live with his former high school football coach. This is a coach who Manziel told the Houston Chronicle "had the single biggest impact on my development as a player."
Johnny Manziel probably isn't a bad person. He's made plenty of mistakes, but now it's time for him to truly turn the corner on the football field, something that there's plenty of reason to believe he can do.
Preseason football doesn't mean a whole lot, we won't deny that fact. While a player can look great in training camp or a preseason game, it all comes down to what you do during the regular season. Even putting that aside, Marc Sessler of NFL.com was quick to point out that Johnny Manziel is already drawing praise from the Cleveland Browns this offseason. The biggest praise came specifically from quarterback's coach Kevin O'Connell.
"From the day I came in, in the spring, and we finally got the players in the building, and from Day One — in the building, in the classroom — he's been phenomenal around Josh (McCown) and the other quarterbacks and myself and (coordinator John) DeFelippo," O'Connell said. "As far as just digesting — whether it's install one to specific situational work to protection, he is doing everything on a daily basis that we're asking him, and then some, within the confines of the rules, and really just starting to flourish."
Then came Cleveland's intrasquad scrimmage at The Horseshoe on Friday, August 7. Pat McManamon of ESPN released Manziel's statistics from that game, which included 9-of-11 passing for 93 yards and two touchdowns. Apparently, though, Manziel wasn't too impressed with himself after the performance.
"I wouldn't make a huge deal about it, but it's progress for me," Manziel said. "It's better than I played last year in the scrimmage. A year later, there's a lot of progress. I'm happy about it and happy about stringing some good days together. That's what I wanted to do."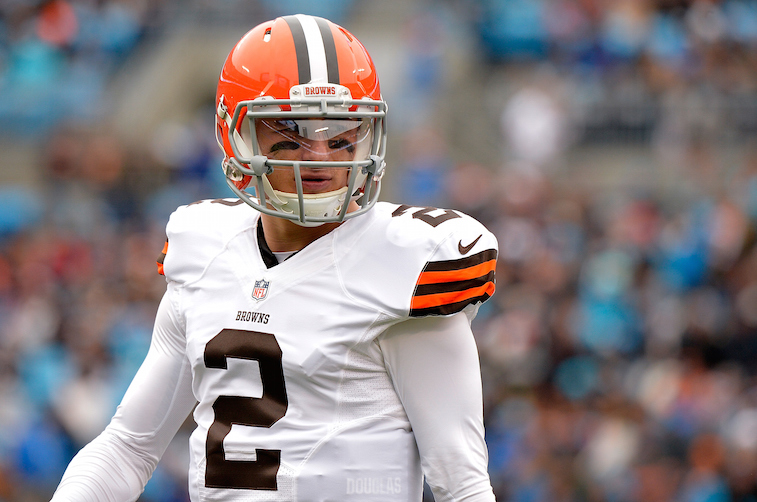 Manziel-mania is far from over, but that may not be a bad thing. Sure, 2014 turned into a disaster for the rookie quarterback, but there's plenty of reason to believe that he simply wasn't ready for the NFL. While Manziel completed just 51.4 percent of his passes for 175 yards and two interceptions, he'll undoubtedly get another chance to prove himself.
Manziel's talents are obvious. He threw for 7,820 yards, rushed for 2,169 yards and scored 93 total touchdowns in just two seasons with the Aggies. No, this isn't college football anymore, but if Manziel can let the game slow down and come to him, he's more than capable of competing at a high level.
Josh McCown may get the nod as the starter early in 2015, but if the Browns struggle during the season, Manziel will get his second chance. There's also the possibility that it may not get to that point, as Manziel could truly push McCown for the starting gig right out of the gate. Johnny Manziel can still become the franchise quarterback the Cleveland Browns so desperately want him to become, but it's going to take some time.