Why Kirk Cousins Should Be a Top Contender in the NFL MVP Race
Kirk Cousins is an enigmatic figure among the rarefied air that is NFL starting quarterbacks. The Minnesota Vikings star, who turned in two strong seasons with the otherwise struggling Washington Redskins, didn't impress with his new team in 2018.

That perception — one held by Cousins himself — continues to dog him in the 2019-20 season. But a peek behind the curtain of hot takes reveals a very different picture. Cousins may not be number one in any particular statistic.

It's Cousins' strong abilities across many statistics, and how that plays out on the field, make a case for Cousins in this year's NFL MVP race.

Kirk Cousins is among the best in multiple key statistics
First off, let's cut to the core of this Cousins situation: you aren't wrong; he really was turning in much less than what Minnesota hoped for last season. But there was a hint that it wasn't all on Cousins when the Vikings fired offensive coordinator John DeFilippo.

DeFilippo had Super Bowl-winning success with the Eagles. Cousins put in great work with the Redskins. Together, they simply didn't gel. Cousins' improvements this season back this up.

Yes, he ranks 22nd in average air yards, with 7.6. But he's bumped up to 17th on average air yards on completed passes, at 5.9, and 11th in completion air yards per attempt with 4.1. That means while Kirk Cousins doesn't throw particularly far overall, his downfield yardage on completions beats out many top QBs. That includes beating out names with as much hype behind them as Jimmy Garoppolo and Patrick Mahomes.

The real eye-popper is that Cousins ranks fifth in yards after completed catch, with 6.1. So he moves the ball further downfield per pass than many. Then, his receivers run further downfield after a catch than all but four active QBs. These stats, tied together, reveal a QB that throws shockingly efficient passes to the best possible receivers.

Elo rankings reveal Cousins' major improvement over 2018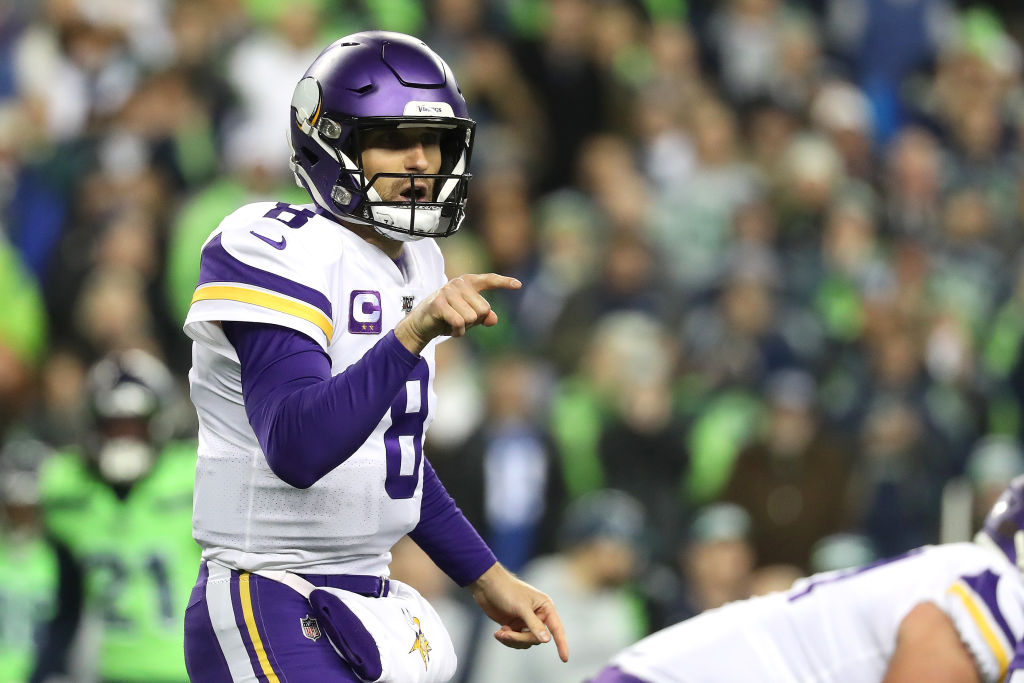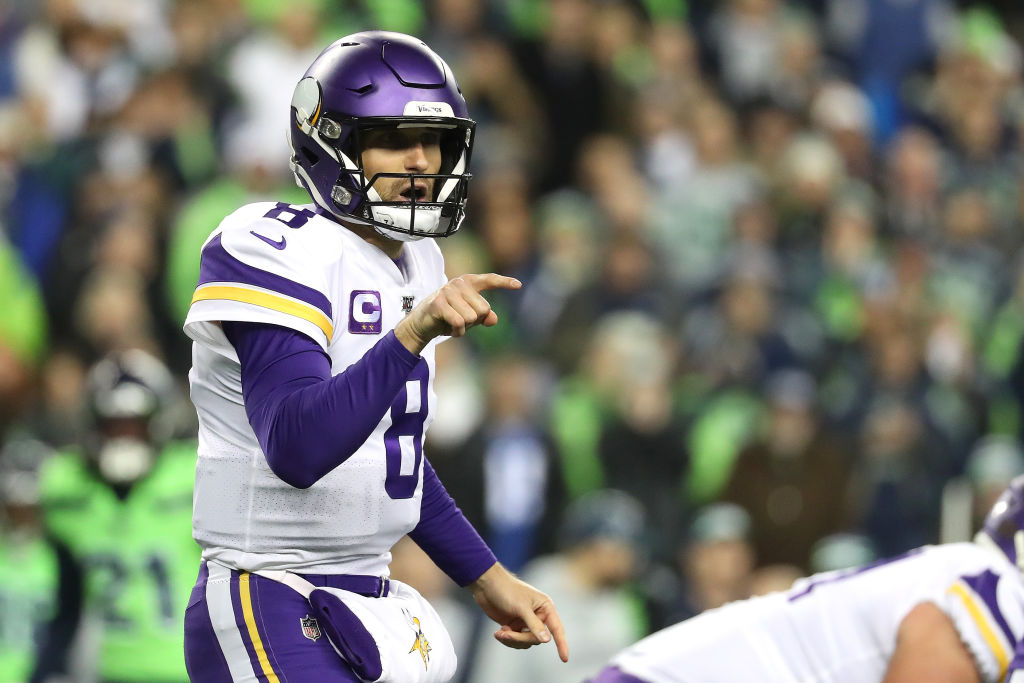 Reading tea leaves or watching eye-test hot takes isn't enough for NFL statistics wonks. That's how Kirk Cousins became so underestimated in the first place. One of the best ways to cut through the noise? Take a look at how he stands under the Elo ranking methodology.

Elo is a skill ranking system commonly used in tournament seeding and competitive ranking, especially in chess and esports. FiveThirtyEight uses the Elo methodology alongside a complex, proprietary simulation system that runs the NFL season 100,000 times.

FiveThirtyEight flagged Cousins as an under-the-radar MVP candidate early, and he ranks sixth in their NFL QB Elo rankings today. His ability to prevent the ball from hitting the ground might be the key to getting the 10-4 Vikings into this year's NFC Championship game. And much of this improvement happened with elite wide receiver Adam Thielen on the bench.
All of the above puts so much of the Vikings' offensive success right on Cousins' shoulders. He's earning his pay this time around. That's the makings of an MVP-caliber season.

Who Kirk Cousins' is competing with in the MVP race
Kirk Cousins' rapid improvement, driven on by early self-criticism and assertiveness from his teammates, has paid off. His challenge in the MVP race comes from how strong the top end of the competition is this year.

Lamar Jackson's second year in the NFL is so unexpectedly explosive that he leads the pack for MVP discussions. Patrick Mahomes, the preseason pick among many, is indeed turning in a year that draws comparisons to Aaron Rodgers at his peak. Russell Wilson creates 75% of his team's offense, the kind of awe-inspiring performance that you have to take a moment to recognize.

Cousins lacks viral media moments. He doesn't have one huge best-in-league stat to point to. He's simply upped his game back to an elite level, in an all-encompassing fashion. He covers many skills, including several that the most hyped-up QBs are deficient in, in one MVP-caliber package.