Why Kyle Busch Had Such an Unusual Season
From 2015-19, Kyle Busch captured 27 NASCAR Cup Series races, including a career-best eight wins in 2018. 
However, he claimed just three checkered flags over the past two seasons, including only one last season. 
From 2015-19, Busch captured 26 Xfinity Series races, including a career-best 13 in 2010.
Over the past two seasons, however, running a limited schedule, he captured six of his last 10 starts. Last season, he went 5-for-5.
Busch's performances between the two national series have been unusual, to say the least. 
Kyle Busch's NASCAR Cup Series consistency is starting to fade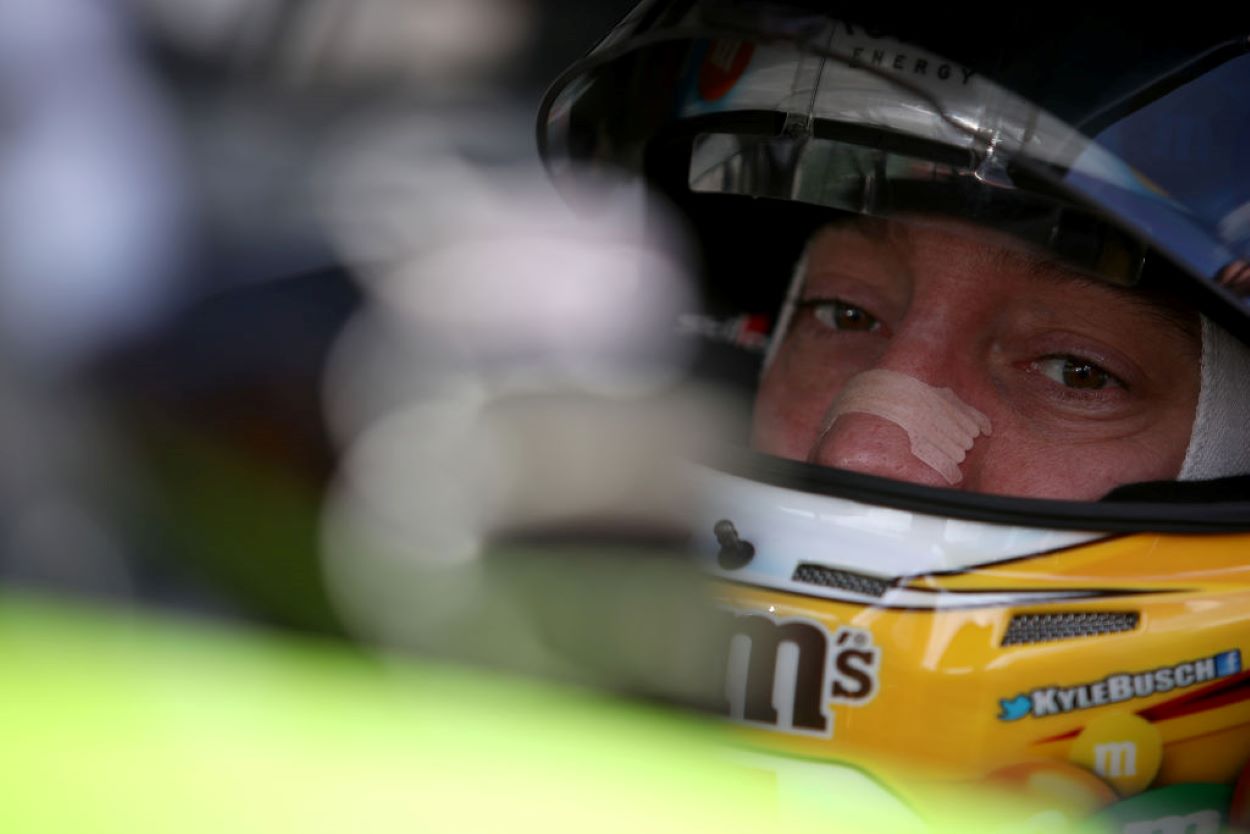 A two-time Cup Series champion, Busch has proven to be one of the most consistent drivers on the circuit over the past decade and a half.
His ninth-place finish in the 2021 Cup Series' points race was his lowest since 2014. Driving the No. 18 Toyota, Busch appeared in the Championship 4 race five consecutive seasons (2015-19), bookending his Cup titles.
For two consecutive seasons, however, Busch has finished out of the lead pack. Is it a slump? Or a trend?
Busch has dominated the Busch/Nationwide/Xfinity Series for nearly two decades, claiming victory No. 100 at Nashville Superspeedway last season. He's been the first to meet the checkered flag in 48 percent of his past 66 Xfinity starts.
Busch's up-and-down season depended on where he raced 
Busch's recent Cup Series struggles included six DNFs in 2020, his most since his rookie season of 2005. His average finish was 13.8, and his only win came after his elimination from the playoffs.
Last season, Busch had four DNFs, and he improved his average finish, but not by much (12.8). Busch remained in playoff contention, despite his inconsistencies. Last June, when he captured the summer race at Pocono Raceway,
Busch moved into the top five in points. He entered the postseason seeded fourth and advanced to the Round of 8, but he fell three points shy of the final four.
Last season, Busch led 57 percent of the laps (353-615).
Busch also thrived as team owner/driver on the NASCAR Camping World Truck Series. Racing under the Kyle Busch Motorsports banner, Busch claimed two wins and three runner-up finishes in five events.
Busch's tough season extended with NASCAR-mandated sensitivity training 
Last season was challenging for Busch in more ways than one.
Busch lost his cool during the fall race at Martinsville Speedway and offered a disparaging comment toward individuals with learning disabilities at Brad Keselowski.
NASCAR officials ordered Busch to undergo sensitivity training to compete in a 2022 event for the insensitive comment. Even though his Cup Series struggles, Busch has won at least one race for the 17th straight season, one short of Richard Petty's mark of 18.
Poor performances in the Cup Series. Perfect in the Xfinity Series. Dominant in the trucks.
And he's one Cup win away in 2022 from matching the King?
Unusual, to say the least.