Why Kyle Larson Shouldn't Be Favored at Fontana
For those who track such things, Kyle Larson is the odds-on favorite to capture the NASCAR Cup Series' Wise Power 400 at Auto Club Speedway in Fontana, California, on Feb. 27. 
Chase Elliott looks like a safe bet. 
That's what DraftKings says. 
Favorite: Kyle Larson, 4-to-1 odds to win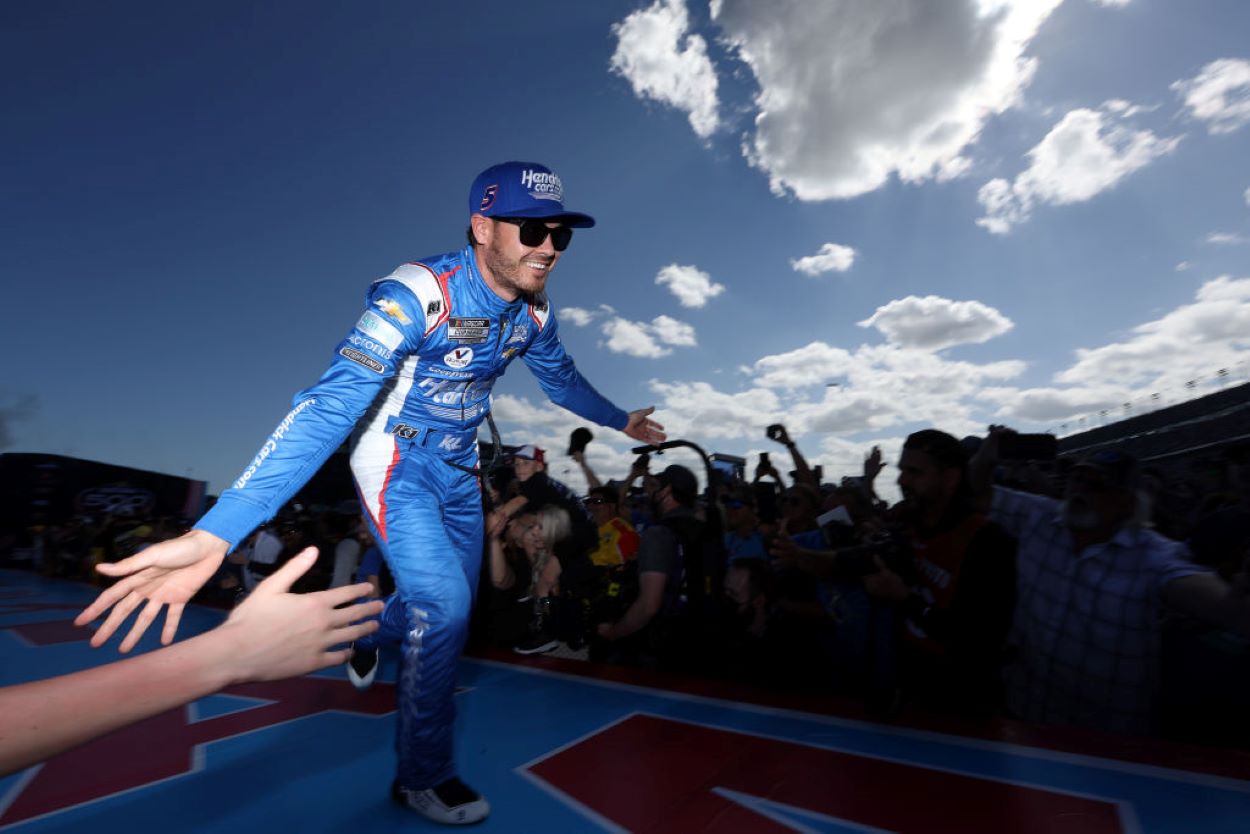 The defending Cup champion should be happy. He is moving nearly 2,500 miles away from the superspeedway that left him bummed during the season-opener at Daytona International Speedway.  
DraftKings may favor Larson to capture the first event at Auto Club Speedway in two years on Feb. 27, but scan his venue history before playing the odds. 
At the two-mile, D-shaped oval, Larson's been a crapshoot. He has a win from the pole and a pair of runners-up, a combination of 20-something finishes and a crash. In seven Cup starts, his average finish is 14.7. 
During his second-to-last race with Chip Ganassi Racing's No. 42 team in 2020, Larson finished running but raced off the lead lap after Denny Hamlin put him in the wall early.
Safe bet: Chase Elliott, 8-1 
Elliott appeared to underwhelm in his first outing since agreeing to a five-year contract extension with Hendrick Motorsports. If a P10 during the Daytona 500 can be deemed as underwhelming, Elliott defined it. In golfing terms, he shanked the shot.
For much of the early stages, Elliott ran in the teens and low 20s. Benefitting from a race where only 15 of 40 drivers finished on the lead lap, Elliott battled back and withstood going off the track to avoid Brad Keselowski's last attempt to create carnage. 
At Auto Club Speedway, Elliott leads all active drivers with an average finish of 9.4. With his history, Elliott should be favored.
Now locked into what he considers a "family" deal through 2027, Elliott can forget Daytona and focus on Fontana. 
"I feel so fortunate to be in this position," Elliott said, reported by The Associated Press. "I have a great team … and the support of the best car owner and racing organization in the world. For me, there's a lot of pride in driving for Hendrick Motorsports and having the opportunity to win races and compete for championships.
"We are capable of accomplishing a lot more."
 Longshot: Bubba Wallace, 80-1
Some might wonder what DraftKings is smokin'. Coming off a runner-up finish at the Daytona 500, Wallace came within 0.036 seconds of collecting his second career superspeedway win. DraftKings remains unimpressed.
Wallace didn't hold back his emotions when asked about the close defeat during his post-race interview on Fox Sports.  
"I'm going to be pissed about this for a while," he said.
He was right.
Hours later, after a few adult beverages, Wallace tweeted, "Beer makes me happy again. But DAMNNNNNNNNNNN! So close. Now im pissed again."
Wallace should be upset with the lack of respect DraftKings is giving him entering the Wise Power 400.
With his docuseries, "Race: Bubba Wallace," debuting on Netflix on Feb. 23, the premier series' lone Black driver tackles a myriad of social and professional issues.
Like Sportscasting on Facebook. Follow us on Twitter @sportscasting19.
RELATED: Brad Keselowski, Denny Hamlin, and Kurt Busch Share NASCAR Win Streaks That Could End in 2022