Why Kyrie Irving Is Right (and Wrong) to Leave LeBron and Cleveland Behind
After another exhilarating free agency period, when even the most underrated signings will surely play a crucial role in the upcoming 2017–18 season, it shouldn't shock anyone that folks are already looking toward the 2018 free agent class. After all, if you don't plan for things to come, you're bound to get blindsided when you least expect it. Speaking of "blindsided," look no further than superstar LeBron James when he learned that All-Star point guard Kyrie Irving asked to be traded from the Cleveland Cavaliers.
According to ESPN's Brian Windhorst, per sources, "Irving has said that he wants to play in a situation where he can be more of a focal point and that he no longer wants to play alongside LeBron James." While this request might seem crazy to some, when you really think about it, there are reasons why it actually makes sense. Then again, there are also plenty of reasons why Irving would be crazy to leave James and the Cavs.
Here's our argument for why leaving is the best call and why bolting is definitely the wrong decision. In the end, you can decide what's right.
There's only one LeBron James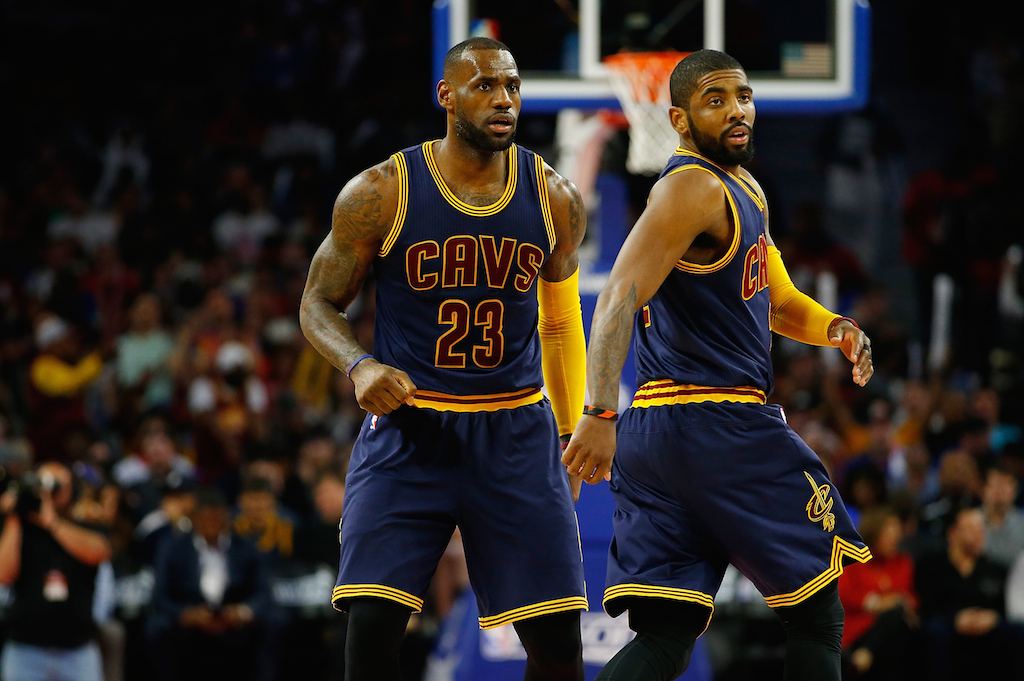 LeBron James is already one of the greatest players of all time. The King is a 13-time All-Star, a 13-time All-NBA selection, a four-time MVP, and a three-time champion. He has career averages of 27.1 points, 7.3 rebounds, and seven assists per game, and has led his teams to a ridiculous seven consecutive Finals appearances.
Irving might be ready to take his talents elsewhere, but he's kidding himself if he expects to find another player on the planet who makes his life easier than James (at least on the court). Most players go out of their way to play with LeBron. We just hope Kyrie understands what he'd be giving up.
Verdict: wrong
Kyrie wants to be the man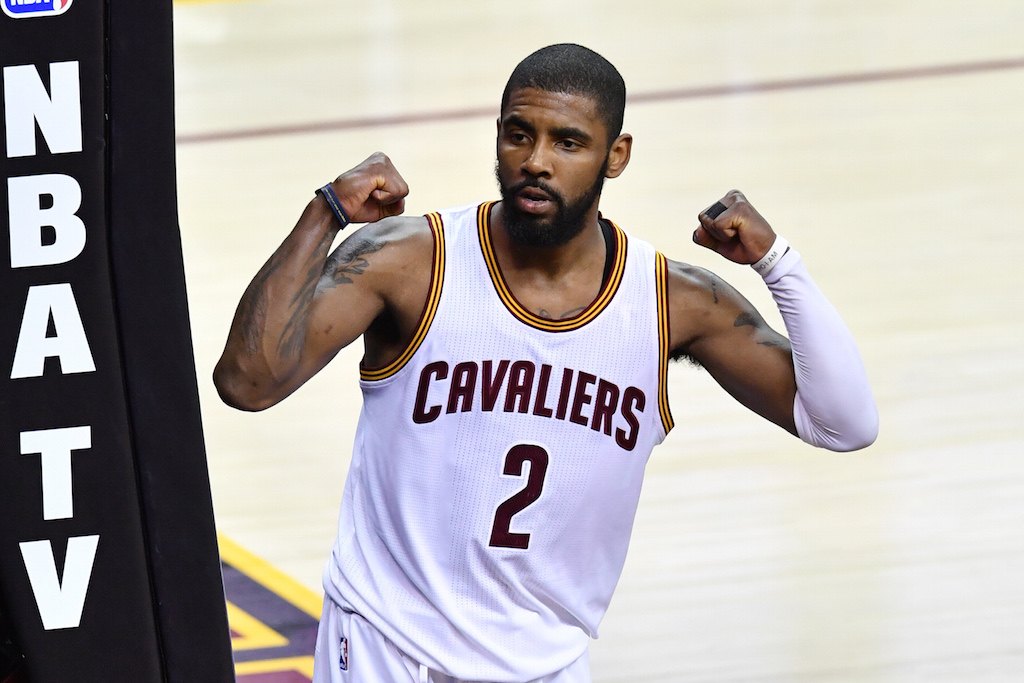 Through his first six seasons, Irving has made one All-NBA squad while playing in four All-Star Games and three NBA Finals. His ability to finish at the rim is ridiculous; his world-class handle is mesmerizing; and there aren't many players in the league who possess his clutch gene.
Yet, no matter what Irving accomplishes on the hardwood, as long as James is around, he will always play second fiddle. If Kyrie wants to be "the man," then he needs to get out from under the King's shadow. Leaving Cleveland, on his own terms, gives him that chance.
Verdict: right
Leaving a lot of money on the table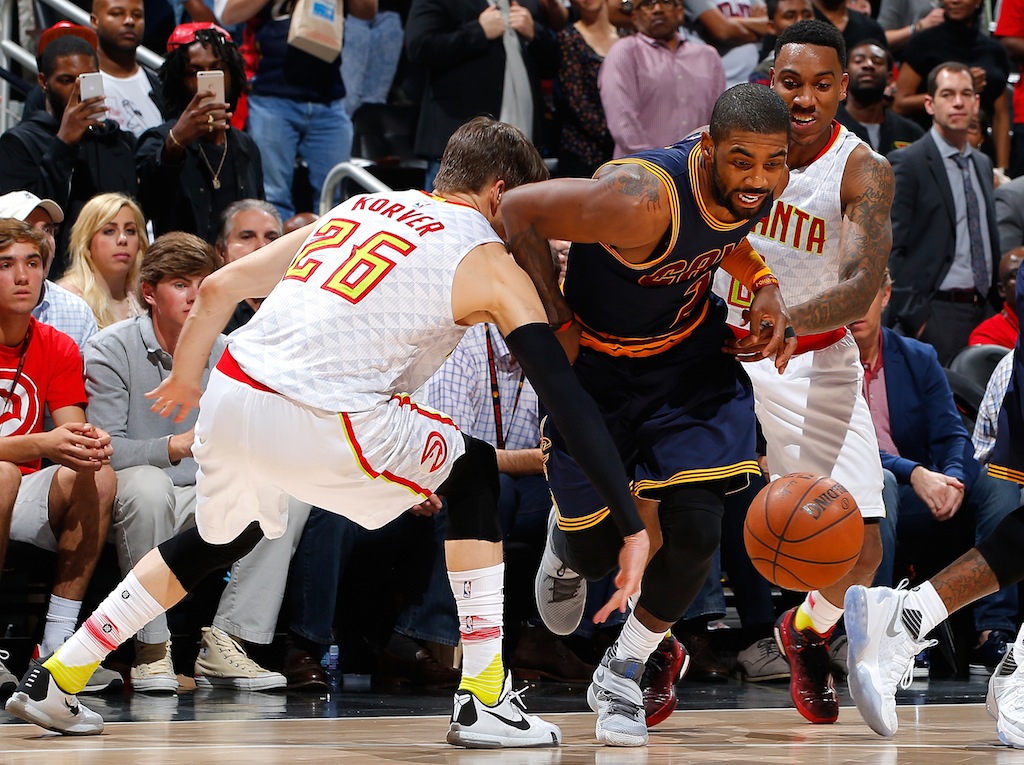 As we've witnessed over the last few seasons, superstar players are earning more money than ever before. Irving, no matter where his career takes him, is all but destined to add some serious coin to his bank account.
However, as ESPN's Rachel Nichols points out, if Irving is traded (which he appears to be pushing for), he'd give up the right to earn a super-max $200-plus million contract. Kyrie might care more about being a team's focal point than he does about earning max dollar, but still, that's a lot of money to leave on the table.
Verdict: wrong
Winning isn't easy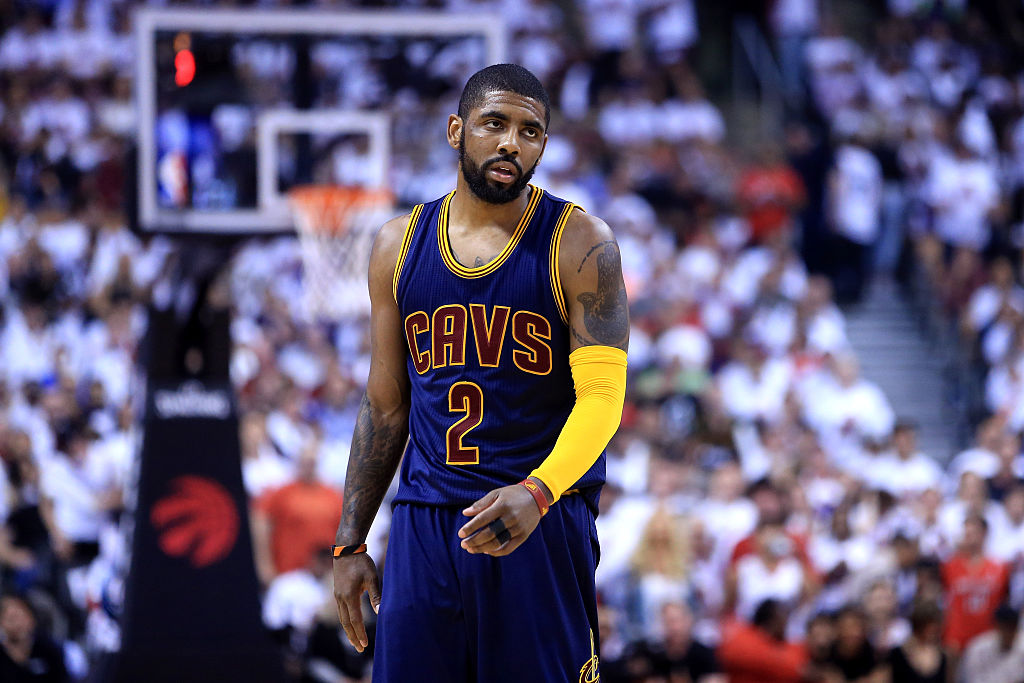 From a winning statement, Irving is in a pretty good position. The Cavs have posted three consecutive 50-plus win seasons, attended three straight NBA Finals, and won a title in 2015–16. Yet, in order to create some distance between he and James and become the go-to player in the process, Kyrie is willing to potentially give up something NBA players often spend their entire careers searching for: success.
Does Irving remember what life was like before the King made his way back to The Land? Here's a reminder: It involved a lot of losing. We've never heard of anyone trying to leave a place because they were winning too much. Then again, this is not a normal situation.
Verdict: wrong
Make his own legacy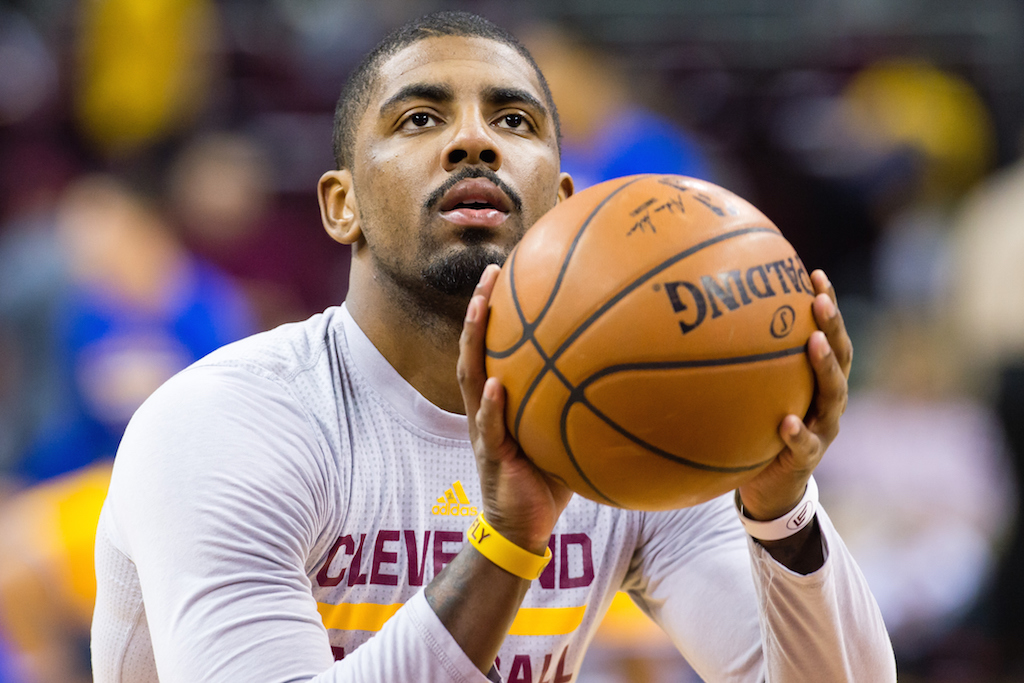 Leaving Cleveland may not be about just being "the man" for Irving. It might also involve following his own path. The best players in the game are driven to leave a lasting impression, fueled by their desire to cement their place in the game for all eternity. The best way for Irving to secure his legacy is to go out on his own and lead a team to greater heights. But that begs a question: Does he have what it takes? Only one way to find out…
Verdict: right
Be careful what you wish for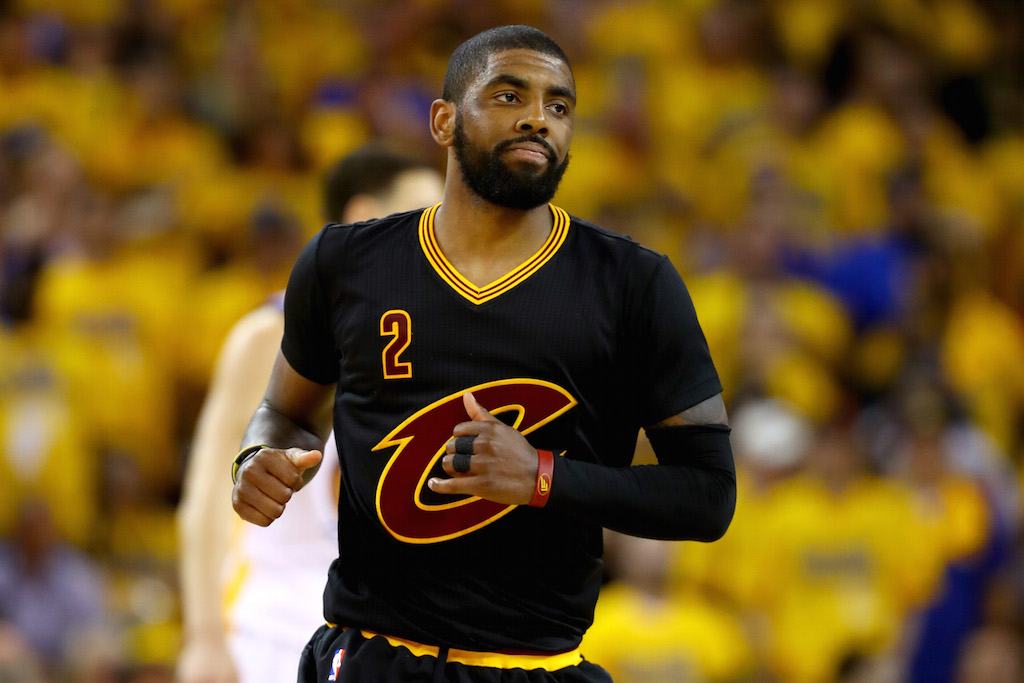 At this point, it's no secret that Irving wants out of Cleveland. In fact, thanks to ESPN's Adrian Wojnarowski and Chris Haynes, we know his preferred trade destinations include the San Antonio Spurs, New York Knicks, Miami Heat, and Minnesota Timberwolves. However, just because Irving wants to play for those clubs doesn't mean the Cavs are obligated to make it happen.
Now that Cleveland knows the point guard's intentions, it is the organization's job to get the best return possible. Irving says he wants to lead his own team. We wonder how he'd feel if his destination ends up being a team like, say, the Detroit Pistons? Yikes.
Verdict: wrong
Doesn't want to be left behind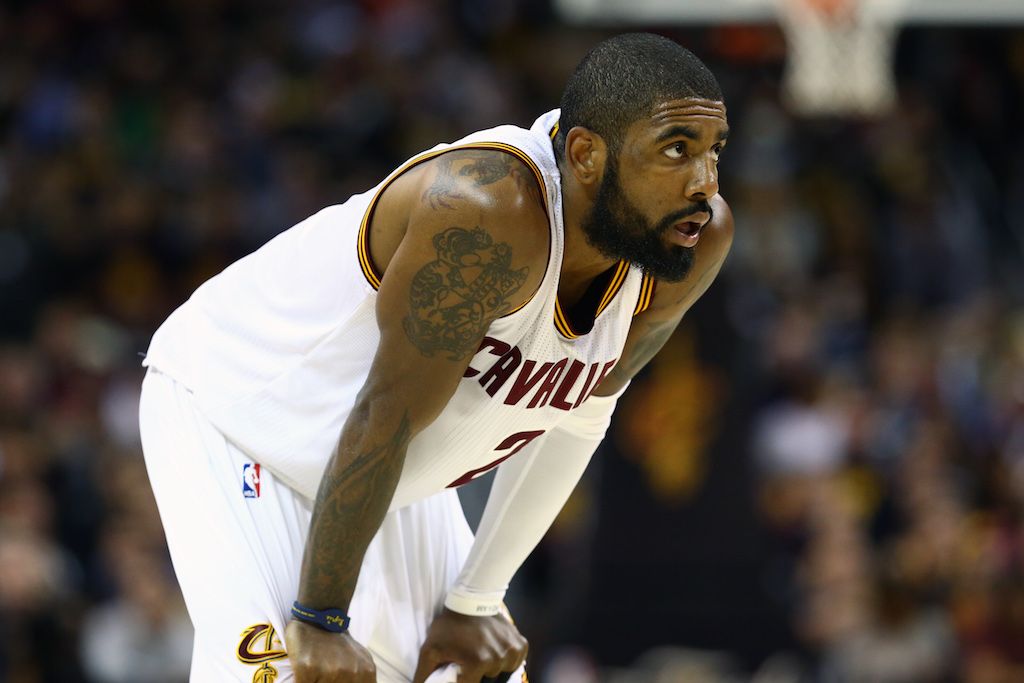 James has the ability to opt out of his contract after the 2017–18 season. While no one knows — for sure, anyways — if he'll remain with the Cavs or bolt for warmer pastures, the possibility of being stuck in Cleveland sans the King isn't ideal for Irving. Sure, he wants to be the face of a franchise, but he already knows what it's like to be with the Cavaliers without LeBron. Let's just say it makes sense that he wouldn't want to go through that experience again.
Verdict: right
Statistics and information courtesy of Basketball-Reference and ESPN.