Why LeBron James Wasn't Allowed to Give Anthony Davis No. 23
After failing to do so at the trade deadline last season, the Los Angeles Lakers succeeded in trading for Anthony Davis this offseason. The move immediately catapulted the Lakers into the 2019-20 NBA Championship discussion as they now have one of the best 1-2 punches in the NBA in Davis and LeBron James.
Many Anthony Davis fans excited for the big man's arrival in Los Angeles were ready to buy his jersey as soon as the news of this trade broke. But there was a problem; No. 23, the jersey number that Davis had worn his whole career with the New Orleans Pelicans, was already taken on the Lakers by LeBron James. So which of these two mega-stars would wear the number moving forward?
LeBron James tries to gift the No. 23 to Anthony Davis
LeBron James looked to put an end to this controversy before it even had a chance to begin. On June 27, Yahoo Sports reported that James intended to give Anthony Davis the No. 23 for the upcoming season.
James later confirmed these reports with a photo on his Instagram account. The picture showed James and Davis standing together with Davis holding up a No. 23 Los Angeles Lakers jersey with his name on it, and it was captioned "Officially a Laker!! ????? #LakeShow"
Shortly after giving up his No. 23 to Davis, LeBron James hinted on twitter that he'd be returning to the No. 6, the number he wore with the Miami Heat. He explained the significance of the No. 6 when he first switched to it in 2010; "my second-favorite player was Julius Erving, and he wore No. 6. I wore 32 in high school because Dr. J wore it at first. My first child was born on Oct. 6, it's my Olympic number, my second child was born in June."
So all's well that ends well? Not so fast.
Nike shuts the change down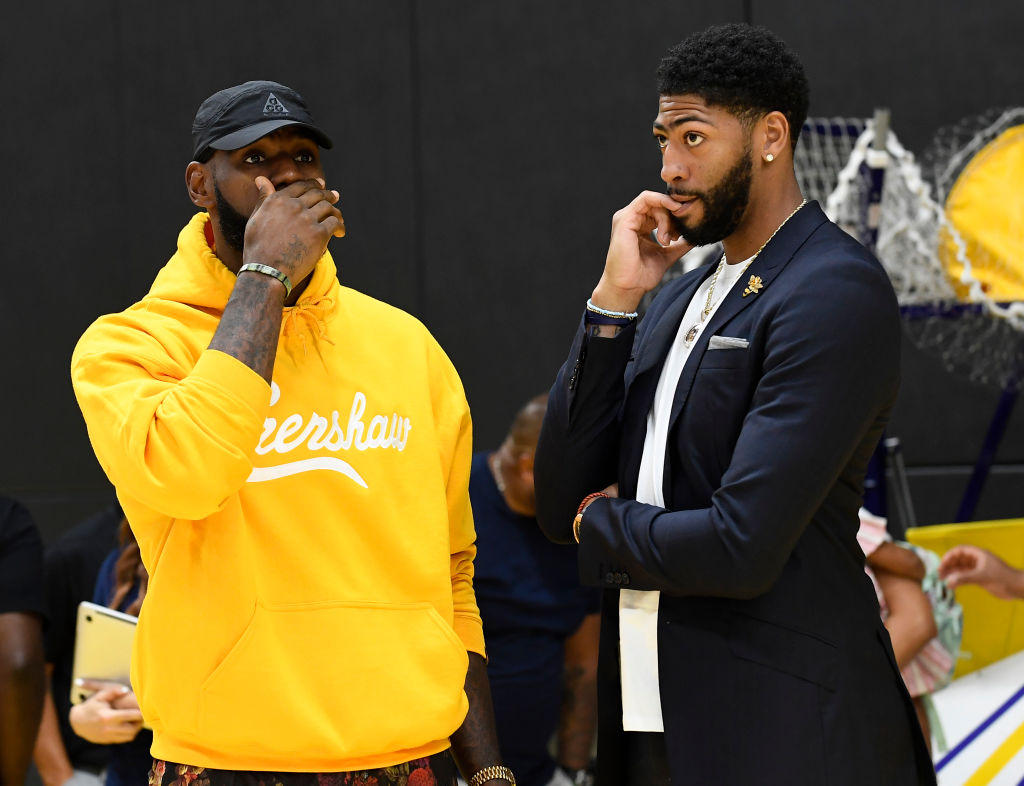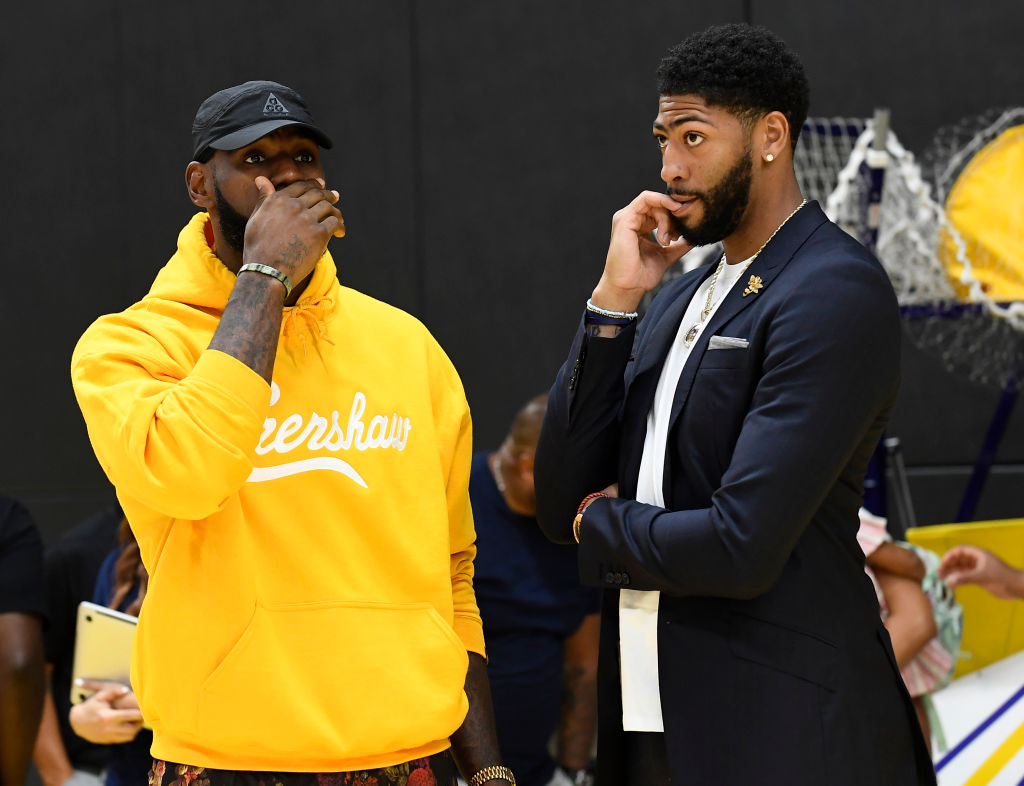 The official deadline to let Nike know of a jersey number change by is March 15. LeBron James either didn't know this or just assumed that he and Anthony Davis would be granted an exception to this rule.
They weren't.
A large number of No. 23 LeBron James Los Angles Lakers jerseys have already been manufactured by Nike for the upcoming season. Nike was unwilling to take on the massive financial hit that would have accompanied this number change, so the company declined the request.
As a result, James will continue to don the No. 23 in gold and purple, at least for one more season.
Davis will wear No. 3 instead
With Nike blocking his path to the No. 23, Anthony Davis has selected the No. 3 for the 2019-20 season.
After demanding a trade out of New Orleans to a team that would give him a better chance to play for NBA titles, Davis is going to care a lot more about the team name on his new jersey than the number below it this year. The biggest number on the Lakers' minds this season is franchise championship number 17.