Why LeBron Would've Never Left Miami If the Heat Had Won Last Year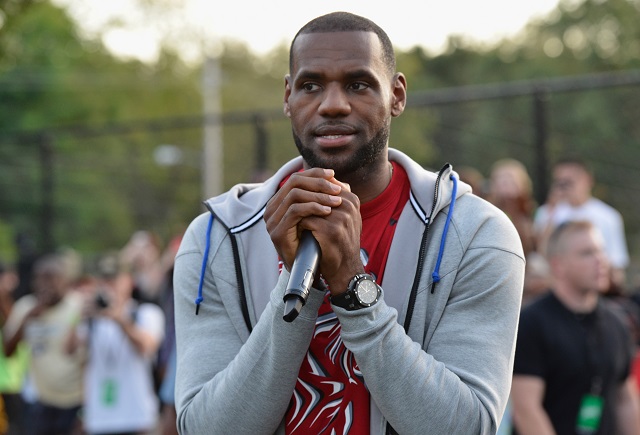 In some basketball-focused corners of the Internet, it is fairly easy to find a variation on a cynical conspiracy theory about LeBron James. It's a riff on the idea that he was "obviously" going back to Cleveland, by virtue of the fact that the Cavaliers have been stockpiling high draft picks like candy and that the Miami Heat were "obviously" on the decline, as they became fast friends with the luxury tax and their Big Three continued to age — motivated half by LeBron's desire to expand his brand and half by his desire to continue to play good basketball with good teammates. This might not be wrong, but it's a little oversimplified, since there's no real way James could've left Miami if they'd defeated the Spurs in the playoffs.
OK, sure, James could have left the Heat if they'd successfully completed a three-peat this June, since he still would have been a free agent and, as such, could have signed anywhere, but like he told CNN, "It would be hard to leave back-to-back-to-back championships and try to go for four." Allow us to fill in some of the blanks on what he's not saying: something to the tune of  "It would be hard to leave a situation that could position me to do something that Michael Jordan, Kobe Bryant, Tim Duncan and any other modern NBA superstar has failed to do, namely, winning four consecutive NBA titles and thereby cementing my place in the argument for the five or six greatest players of all time." That is what LeBron would have been walking away from this summer if the Heat had prevailed over San Antonio.
Kyrie Irving's pretty good at basketball, but he's got nothing on that sort of historical impact. You'd have to go all the way back to the 1980s to find a team that made it to four consecutive Finals beyond the recent Miami squads — that'd be the Lakers — and you'd have to go all the way back to the 1960s Boston Celtics dynasty to find an NBA team that won four titles in a row. James isn't walking away from that, no matter how much he missed Ohio.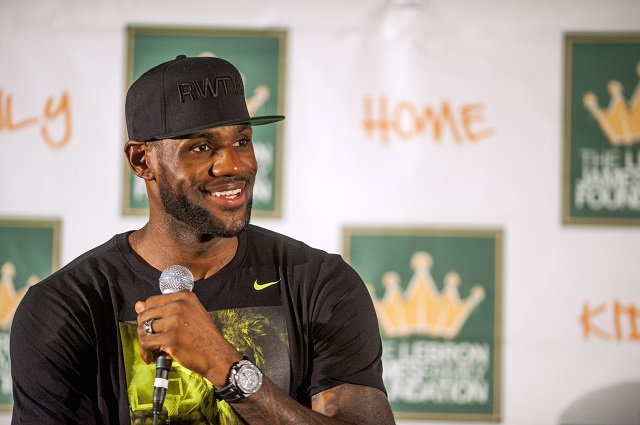 So, yes, the fact that the Cavaliers will provide what could be a better supporting cast is a nice foil for why LeBron rediscovered his roots and came back to his hometown team, but the fact that the Heat were even in their Finals appearances almost certainly played a stronger role. James, remember, is the guy who famously proclaimed "Not one, not two, not three, not four" during Miami's introductory celebration of its new super-team, and there's no doubt that this is a man who has his basketball legacy on his mind at all times.
Considering that, and the fact that the Heat balked at the luxury tax implications of keeping their Big Three adequately assisted — remember, they amnestied Mike Miller just days after Pat Riley said they weren't going to — and James's decision was almost made for him. He went back to Cleveland with his personal legacy secured via the two championships he'd bring along in tow, and will try to bring one back to his home state, all while making Skylar Gray's royalty check massive. It was wins all around,  but it never would have happened if the Heat had won last year.