Why Marcus Paige is the MVP of College Basketball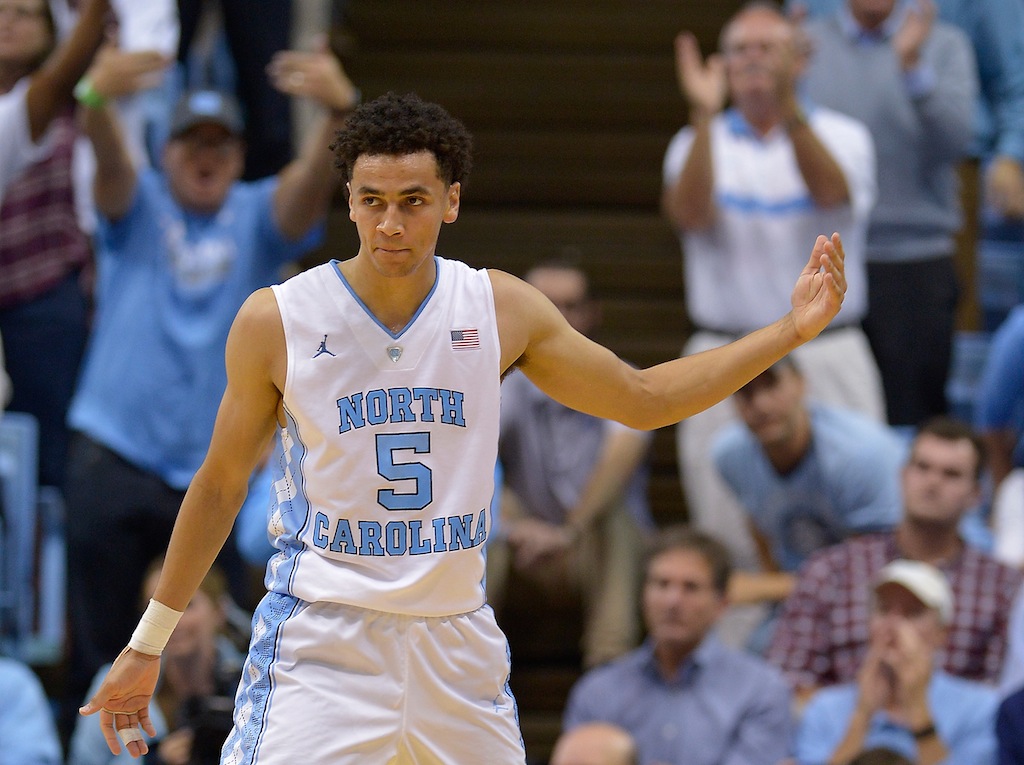 Following his team's 89-81 victory over the No. 2-ranked Maryland Terrapins on Tuesday night, North Carolina coach Roy Williams had this to say about senior guard Marcus Paige's return to the lineup and what it means for the Tar Heels moving forward: "But I think I like my team. I like it a lot better when number five is out there."
For the first six games of the season, the Tar Heels were forced to play without their star point guard — and unequivocal leader — who was sidelined because of a broken right wrist. However, with Paige back in the fold, despite this group entering the 2015-16 college basketball season as the No. 1 team in the AP preseason poll, North Carolina finally displayed the look of a team capable of doing big things come March.
In his first game back, Paige quickly showed why he was voted one of the Preseason ACC Co-Players of the Year. He went 7 for 12 from the field, connected on four of five three-pointers, and finished the night with 20 points, two rebounds, five assists, and two steals. While these stats are impressive, it's nothing compared to what his overall presence on the floor allows this team to be. "I don't think I change the team to the point where it's a night-and-day difference," said Paige. "But everyone is comfortable with me on the court. It's kind of a comfort zone for the team."
Contrary to the star guard, we think it's about way more than providing comfort. Anyone who watched the Tar Heels play on Tuesday night can tell you that. With Paige on the court, North Carolina is a different team. And that, more than anything else, is what makes him so valuable.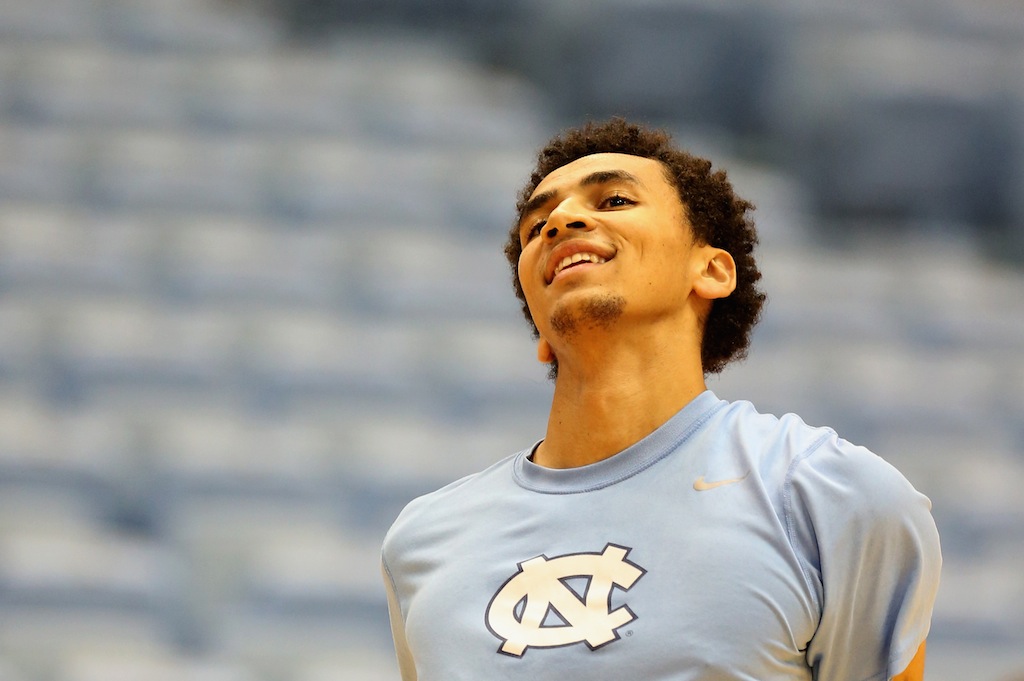 A handful of teams in college basketball have what it takes to win a national championship this season. When completely whole, the North Carolina Tar Heels are certainly among them. Without Paige running the show, they are far from whole. The Tar Heels rely on No. 5 to take over games and make the necessary big shots, as evidenced by the last few seasons.
This year, the Tar Heels are talented enough to take the next step — with Paige's senior-year leadership. "He's like coach's right-hand man," said junior forward Brice Johnson. "Coach talks to him the most, and he knows everything that we need to do. He's our floor general, he's our leader. He knows what he's talking about when he tells us to do things."
If history shows us anything it's that we'd be foolish to try to predict how the remainder of the 2015-16 college basketball season plays out. With the insanity of March Madness, you never know if there will be a Cinderella lurking around the corner. But one thing remains certain: If the North Carolina Tar Heels stand any chance at cutting down the nets at the end of the year, they'll need Paige. He showed everyone during his first game back; his value is undeniable.
All statistics courtesy of SR/College Basketball and ESPN.go.com.