Why Mark Wahlberg Would Crush It as New England Patriots Coach Bill Belichick in a Tom Brady Biopic
Actor Mark Wahlberg has played some memorable roles over the years. Who could forget the time he starred across from a talking bear?  If he's able to make it happen and pull it off, playing New England Patriots head coach Bill Belichick in a potential biopic about Tom Brady would be his greatest achievement yet.
And you know what? He's just the guy to do it.
Mark Wahlberg has the range to play Bill Belichick in a Tom Brady Biopic
At first glance, Wahlberg doesn't appear to be the type to play Belichick. Even at 50-years-old, Wahlberg, who has been a celebrity for most of his life, looks like he should be playing people younger than him rather than older. Belichick is almost 70, and the years of coaching and stress associated with it do show.
With that said, Wahlberg definitely has the range to get into Belichick's grouchy yet brilliant character. Wahlberg actually entered the public sphere as a teen pop idol named "Marky Mark." He transitioned away from music and has become one of the more recognizable people in Hollywood. That's a tough feat.
Wahlberg's range goes all the way from super funny, like in "Ted" or "Daddy's Home," to super serious like his roles in acclaimed films such as "Shooter," "The Departed," or "Four Brothers."
He even has done a sports movie before, playing the role of Vince Papale of the Philadelphia Eagles in "Invincible."
How would Wahlberg do it? What's his plan for the Belichick role?
"I could play Bill Belichick," Wahlberg told Variety. "I would love to play Bill Belichick.
One would think that the best way to get into Belichick's character is to study his press conferences. Sure, watching his mannerisms on the sideline would be a great way to make the game action seem believable, but Belichick's personality, or lack thereof, really stands out when he's talking to the media.
He loves the media. Note the sarcasm.
Belichick is famously short with the media, and he's not one to hide his disdain. 
"I'm working on the press conferences as we speak," Wahlberg related. "The next five interviews that I do, I'm going to be Bill Belichick. 'On to Cincinnati,' a yes or no answer, and I'm gonna annoy a lot of people."
Wahlberg is a huge fan of Brady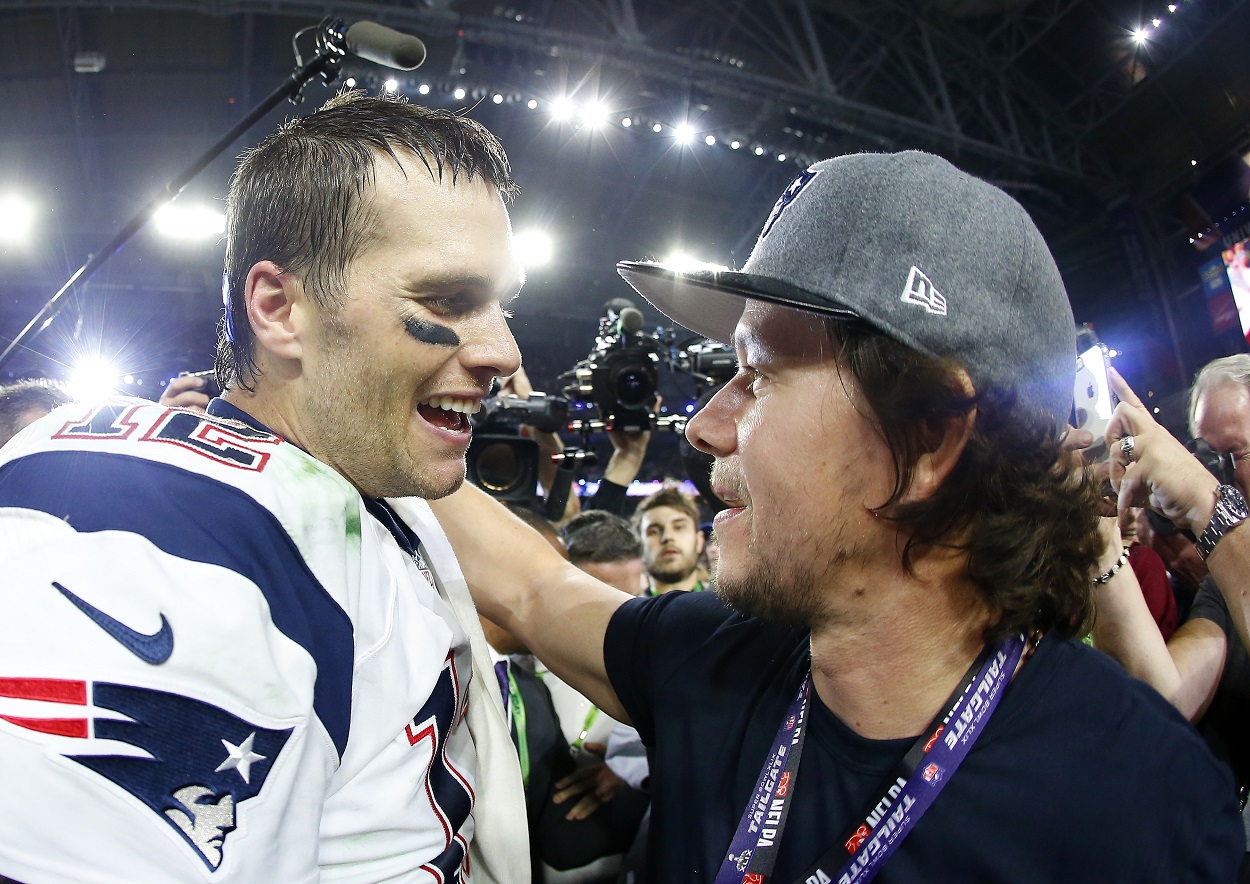 Wahlberg, who grew up in Boston, Massachusetts, is one of the Patriots' more famous fans. Considering his chops as an executive producer, it would seem likely that if there was ever a movie about Brady and his 22 dominant years in the NFL (20 with the Patriots), Wahlberg would be involved in more than one way.
It's worth noting that he and Brady have already worked together in the past. Brady made a cameo in "Ted 2" that saw Wahlberg's character and his talking stuffed bear, Ted, break into Brady's house under the guise of being HVAC technicians. Things got rather R-rated from there.
Needless to say, the actor is quite a fan of Brady.
"I'm going to get him a gift certificate to Wahlburgers. I'm going to get him a Wahlberg Chevrolet at cost," he told Variety. "I'm going to get him a one way ticket back to New England. Maybe he could play one more year.
"Could you believe he went 22 years, won seven championships, and people just assumed that he would go for another five years?" Wahlberg continued. "That's the amazing thing. He really did something that nobody else did. I certainly appreciate everything he did. And I know everybody else in New England and in Tampa… I mean, he changed the face of New England football, Tampa and the NFL as a whole. I just wish him good luck in everything else that he decides to do."
If everything else Brady decides to do is a movie, you can bet Wahlberg will be there with his stuffed teddy bear, ready to go.
Stats courtesy of ESPN and Pro Football Reference. Contract information via Spotrac
RELATED: Jim Harbaugh Shuts the Door on an NFL Return Once and for All After Vikings' Mishap, But Can We Buy It?