Why Michael Vick Believes Carson Wentz 'Will Fail in Philadelphia'
Over the last two seasons, Carson Wentz's season has ended with an injury only to have the Philadelphia Eagles rescued by Nick Foles. Both years that led to a playoff berth and one year led to a Super Bowl championship. This year, the Eagles are struggling. The team doesn't have the safety valve of Foles anymore after he fled the coop for a fat free-agent contract with the Jacksonville Jaguars.

One former Eagles quarterback, Michael Vick, believes Wentz will fail in Philadelphia. Here's why. (All stats and results through games played on November 30, 2019).

The Philadelphia Eagles' 2019 season so far
The Eagles are currently 5-6, in second place in the NFC East Division. Here's how they've fared, week-to-week, so far in 2019:
Eagles 32, Redskins 27
Falcons 24, Eagles 20
Lions 27, Eagles 24
Eagles 34, Packers 27
Eagles 31, Jets 6
Vikings 38, Eagles 20
Cowboys 37, Eagles 10
Eagles 31, Bills 13
Eagles 22, Bears 14
Patriots 17, Eagles 10
Seahawks 17, Eagles 9
The remaining Eagles' schedule includes the Miami Dolphins, two matchups against the New York Giants, the Washington Redskins, and the Dallas Cowboys. The Eagles are currently on the outside looking in for the NFC playoffs. While they have several winnable games left, they also have multiple divisional games, which can be unpredictable.

The Eagles haven't fared well against 2019 playoff contenders, losing games to the Cowboys, Seahawks, Patriots, and Vikings, though they do have a victory over the Packers.

Carson Wentz's 2019 season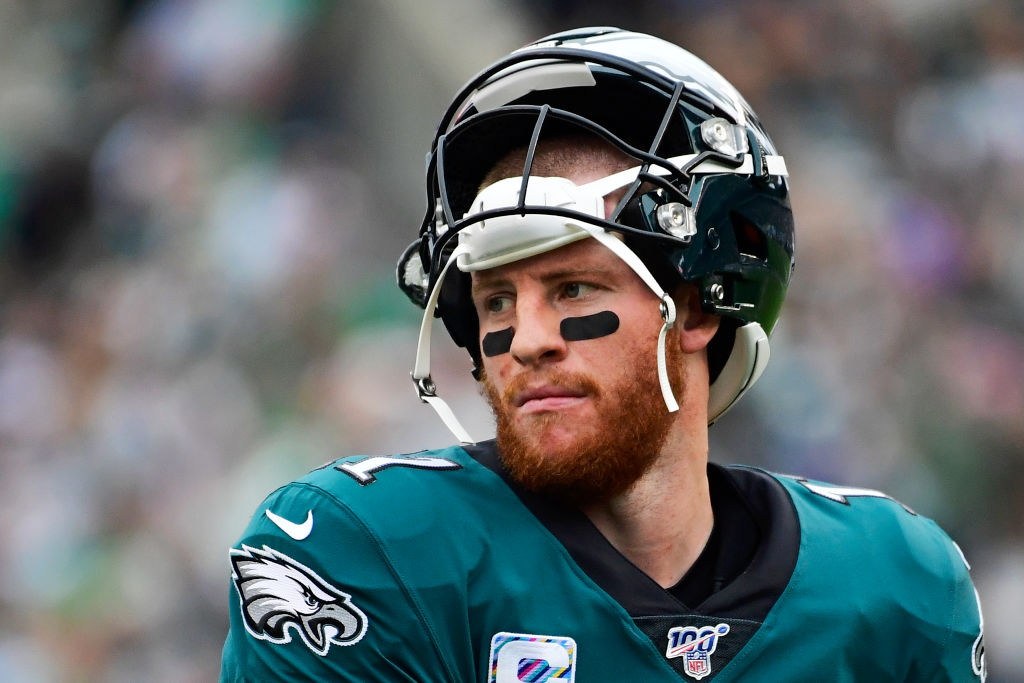 Wentz has struggled this year, playing below his usual standard while the team flounders. Here are his numbers so far:
11 games played
Completing 62% of his passes
2,530 passing yards
6.5 yards per attempt
17 touchdowns
Six interceptions
Quarterback rating of 89.6
According to the Philadelphia Inquirer, Wentz's mechanics may be the issue with his performance in 2019:

"In [the] loss to the Seahawks, he was erratic and mistake-prone. The Eagles were without a perfect storm of key offensive players by the middle of the first quarter, which affected Wentz. There were also moments when the quarterback was errant on passes he normally completes."

Why Michael Vick believes Carson Wentz will fail
Some of the Eagles' greatest moments of Carson Wentz's career came when Wentz was out because of injury. When he is healthy, such as in 2019, the team can't seem to put it together. Vick is the team's former quarterback and was asked about Wentz and his performance. He had some harsh but fair words for Wentz:

"He will fail in Philadelphia. I think, just the bar has been set so high by Nick Foles," Vick said. "Regardless of when he came in, he did what he did. They won the Super Bowl. Now, it is a ceiling that has been set. He is just fighting an uphill battle continuously week-in-and-week-out. To win, be a good teammate — it is a lot.


That takes a lot on you and from you to handle that responsibility. On top of that, you got a guy who probably go[es] down as one of the greats of all time in Nick Foles, and you have to chase that? That's difficult."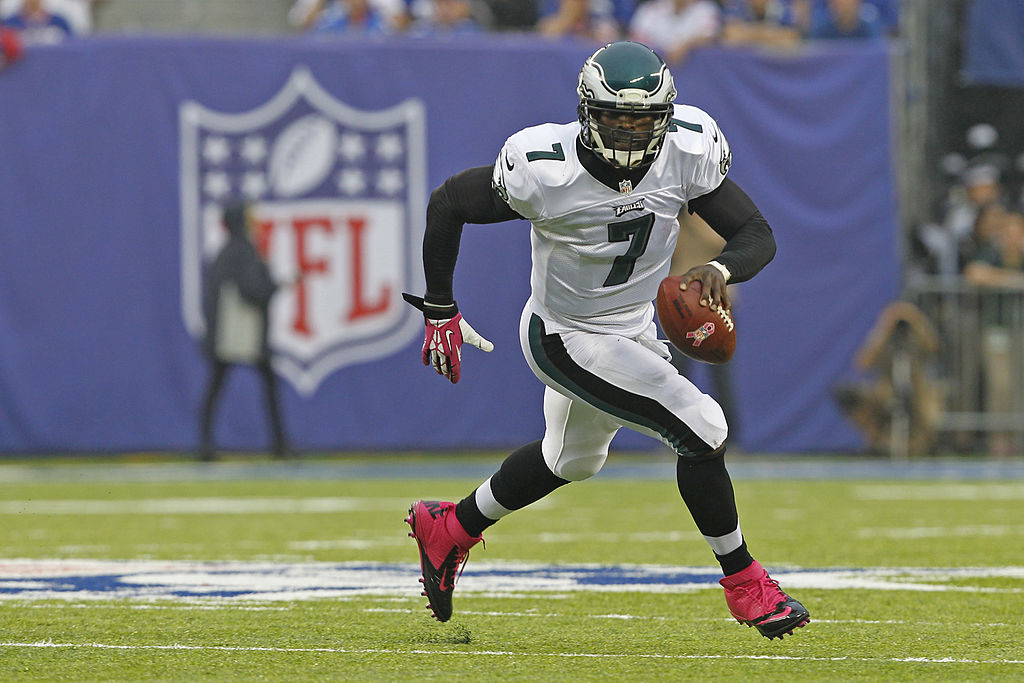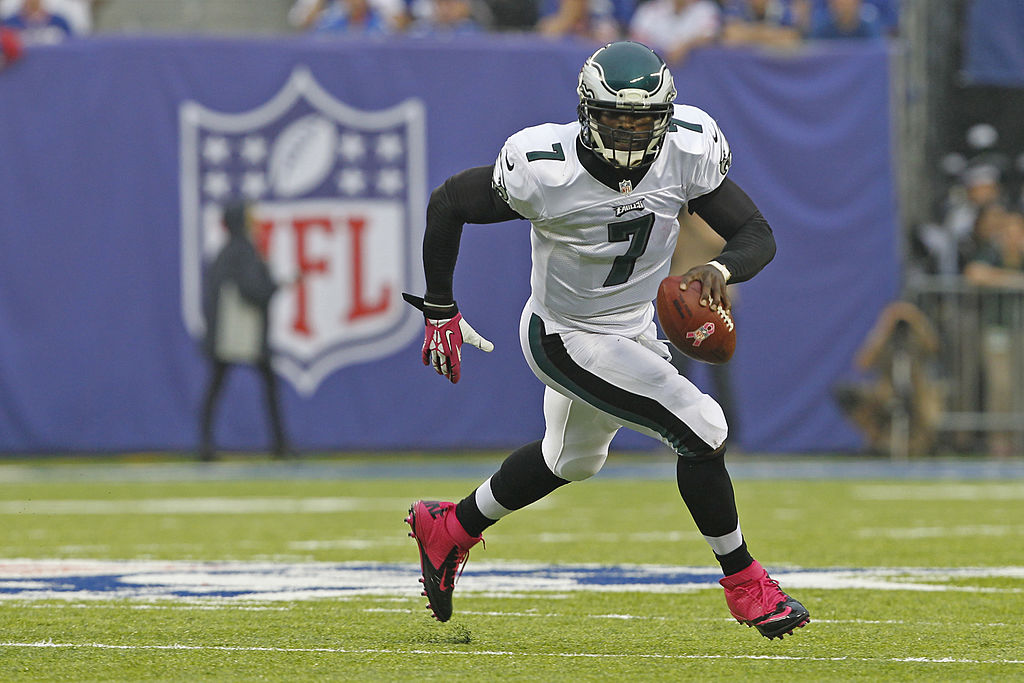 Vick is right about the standards by which Wentz will be judged. Anything less than a championship will be deemed a failure by the fan base and franchise. But that doesn't mean Wentz can't still win one.

The Eagles signed Wentz to a four-year extension in June. They clearly believe in his ability to play quarterback and aren't likely to look elsewhere unless the situation gets very dire. While the team is mired in the middle of a mediocre season, they aren't hopeless. With plenty of games left, the Eagles can still make the playoffs this year. If not, they can rebound next year.

Wentz is a young quarterback, and the team is giving plenty of time to develop. Vick isn't necessarily wrong about the expectations in Philly, but he may be a little shortsighted.