Why Mike Tyson's Prison Time Shocked His Attorney Alan Dershowitz: 'It Was the Most Appalling Sight I'd Ever Seen'
While Mike Tyson has had a successful, infamous boxing career, his life outside of boxing has been notorious, too. After being convicted of rape, Tyson spent three years in prison. His time behind bars was interesting for several reasons. His attorney, Alan Dershowitz, was able to provide one perspective, which appalled boxing fans.
Alan Dershowitz's career
Dershowitz is likely one of the most famous lawyers alive. He's been involved in many high profile cases, and like most successful lawyers, he usually gets hired because he wins those cases. Some of the most famous cases that he's worked on include O.J. Simpson's murder trial, Harvey Weinstein's sex abuse case, Donald Trump's impeachment trial, and one of Jeffrey Epstein's criminal cases.
Before all of those cases though, Dershowitz was a Harvard Law School professor, according to the Washington Post. In 1991, after Tyson was arrested for rape, Dershowitz became Tyson's lawyer and argued on his behalf. Dershowitz tried to appeal Tyson's conviction, but his appeal was rejected. Regardless, he stayed on as Tyson's lawyer and visited him often while he was in prison. 
How Mike Tyson was treated in prison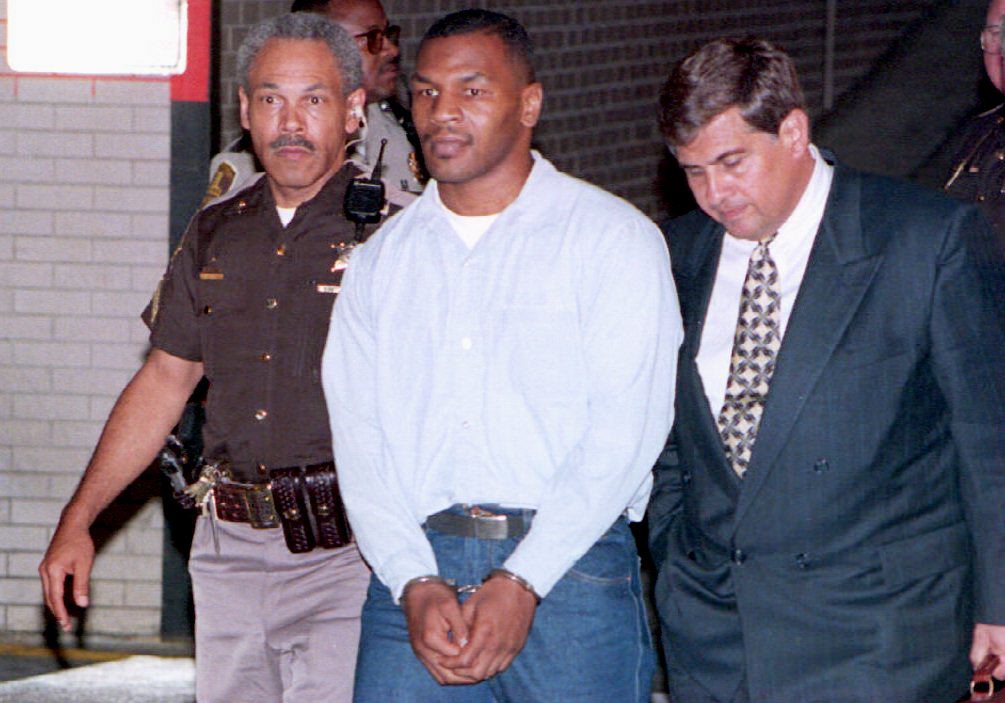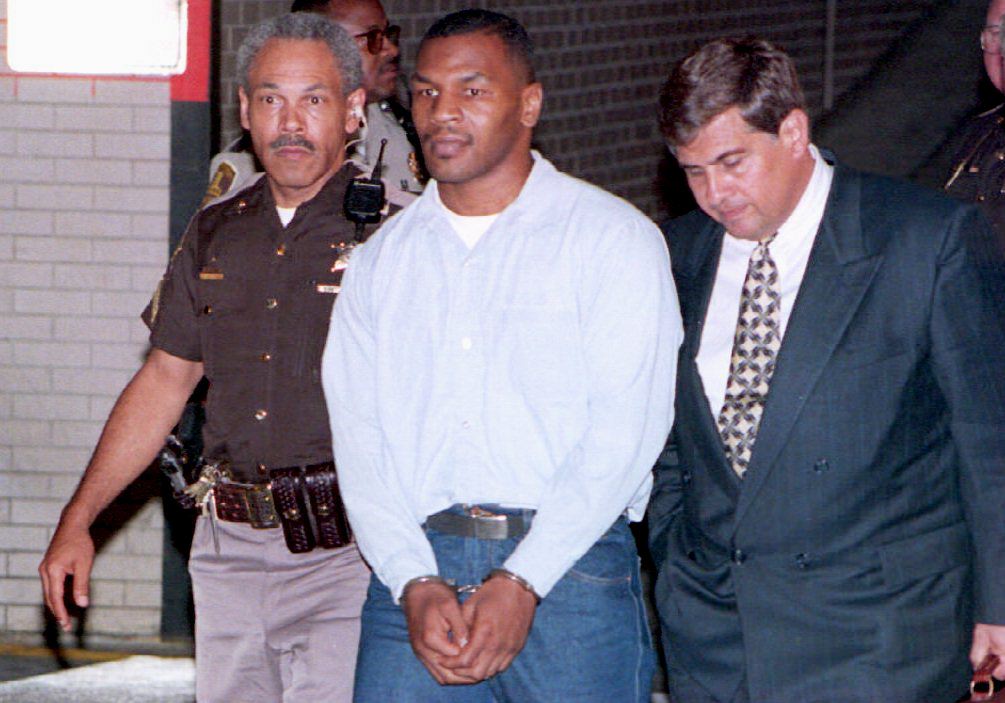 As the Washington Post wrote, Tyson, his friends, and his lawyer said that he wasn't treated well in prison. Despite being an adult at the time, Tyson was sent to the Indiana Youth Center. Since it was prison, he didn't have much to do all day. That said, even though he was the former heavyweight champ, he didn't feel like he could trust anyone. 
Tyson refused to eat much of the prison's food since he thought it could be contaminated. This caused him to lose about 50 pounds. He also dropped out of his high school equivalency classes as he felt like they were making fun of him. Not only that, but he also said the guards didn't treat him well. 
According to the Washington Post, Tyson said the guards would give him "a [rough] body search" each time he had a visitor. Since he received many visitors, this meant that he had to endure that rough body search many times. On top of that, Tyson also claimed that the guards would belittle him when they were doing those searches. Tyson had an anger issue, but he claimed that he knew better than to lash out after that type of treatment.
The most appalling thing Dershowitz saw
While Tyson usually turned the other cheek, things came to a head eventually. One day, according to the Washington Post, a guard told Tyson that he had a visitor, but the guard refused to tell Tyson who the visitor was. In response, Tyson said to the guard, "Why are you being such a son of a ***** about this?" 
Tyson was then accused of threatening the guard, and he was punished for this alleged crime. As part of his punishment, for three days, he could only see a visitor if he wore "handcuffs, shackles and leg-irons." 
Dershowitz came by to visit Tyson on one of those three days, and Tyson was a no-show for about an hour. He was embarrassed about being chained up, but eventually, he came out. Dershowitz was appalled by the sight of Tyson being chained up like that. "He looked like a character from Roots being brought over on a galley slave boat. It was the most appalling sight I'd ever seen," Dershowitz said, according to the Washington Post. 
While Tyson didn't have a good time in prison, his six year sentence was cut short. He was released on parole in 1995 after serving three years.