Why Kyle Larson, NASCAR Should Expect Clash at the Coliseum 'Carnage'
Kyle Larson should feel right at home. The 2021 NASCAR Cup Series champion grew up competing at Placerville Speedway in California. 
The high-banked quarter-mile dirt track hosts a series of events, including the Hangtown 100, a USAC National Midget championship event.  
Larson learned to race on short tracks and smaller race cars. 
When it comes to racing NASCAR machines on a quarter-mile asphalt layout, a short-track specialist predicted the Clash at the Coliseum will be a "spectacle," but there will be "carnage."
Local short-track racer on NASCAR's Clash at the Coliseum: 'It will be one for the ages'
Burt Myers may not be a household name, but stop and listen when speaking of short-track dirt racing. He has been racing at local tracks around the South since the 1990s, earning 10 track titles. 
From a distance, the Whelen Southern Modified Tour icon has seen how construction crews are turning the Los Angeles Memorial Coliseum into a NASCAR exhibition showcase, unveiling the new Next Gen models. At a reported cost of approximately $1 million, a football field was re-imagined into a flat dirt oval racing track. 
Myers came to one conclusion, Autoweek reported. The entertainment value will be high, but expectations should be low regarding the number of cars surviving the Clash unscathed. 
"I'm afraid there's going to be a lot of carnage," Myers said. "At the same time, it's going to be a spectacle. It will be one for the ages."
Dale Earnhardt Jr. among 3 retired NASCAR drivers at Bowman Gray Stadium tire test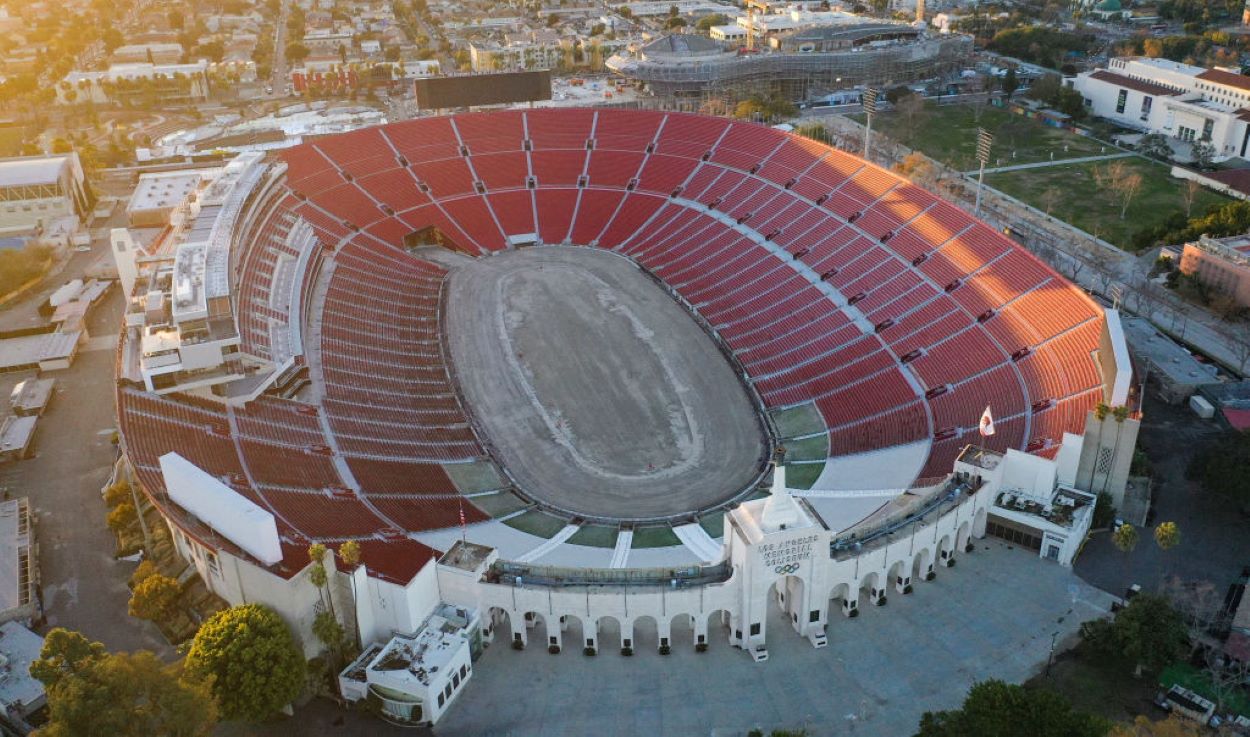 To acquire tire data on a track similar to the Coliseum's, NASCAR rounded up three retired drivers, Dale Earnhardt Jr., Clint Bowyer, and Tony Stewart, to run laps at Bowman Gray Stadium in Winston-Salem, North Carolina, in October 2021. A football stadium built in 1937, Bowman Gray initially hosted a NASCAR in 1949. Earnhardt said the Daytona 500 will be "interesting," but "messy."
Bowman Gray's Modified summer races remain one of the series' most competitive. The narrow track is known for creating driver flare-ups and has long been called the "Madhouse."
Another top Modified pilot, Tim Brown, wondered if the Next Gen cars could sustain the pounding of short-track racing. Brown has competed at Bowman Gray for over three decades and earned 11 Modified titles.
"You won't be able to race (at the coliseum) without bumping and banging," Brown said. "It's a short track … and the leaders are going to be lapping cars in four or five laps.
"It's going to be interesting, for sure."
LA Coliseum's track is more than half the size of NASCAR's traditional short-track venues  
LA Coliseum's made-for-TV track is more than half the size of NASCAR's traditional short-track venues. NASCAR traditionally runs on three short tracks, Martinsville Speedway (.526-mile track), Bristol Motor Speedway (.533), and Richmond Raceway (.75).
Myers anticipates a close finish during the Clash at the Coliseum. If a few cars end up dueling for the lead in the closing stages, watch out. He has little doubt that at least one of the front-runners will not finish in one piece.
"… There is going to be contact and bump and runs," Myers said, adding he expects the entertainment level to be "a knock-down, drag-out somewhat of a short track Saturday night show."
A comedy? Or a horror show?
Like Sportscasting on Facebook. Follow us on Twitter @sportscasting19.