Why NBA Commish Adam Silver Thinks Betting on Sports is a Good Idea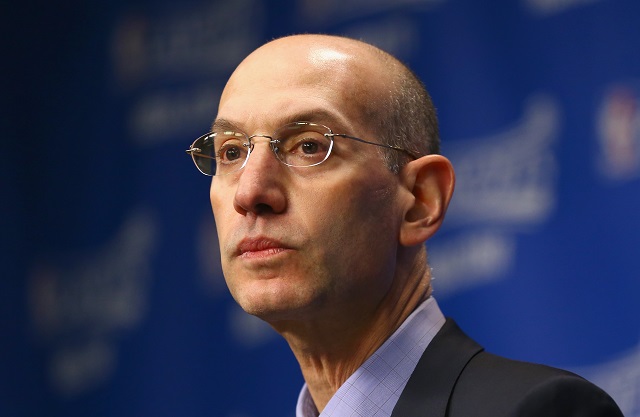 The NBA has a dark history with gambling. While Tim Donaghy might not be as universally famous as Pete Rose, but he's arguably more destructive. Donaghy was an NBA referee who was betting on the outcome of games he was calling, controlling the point spread in order to best the sports books. Every professional sport fan harbors the half-joking assumption that the whistle is always going against their team for vaguely nefarious reasons, but in this particular instance it happened to be true, which is why the NBA has such a shady reputation among the Frozen Envelope crowd. So when NBA Commissioner Adam Silver penned an Op-Ed piece in The New York Times about why legalizing sports gambling in the United States was a good idea, people took notice.
While the fight around legalized gambling and sports is taking place because of the controversy in New Jersey, Silver's approach was broader, as he noted that "[t]here is an obvious appetite among sports fans for a safe and legal way to wager on professional sporting events," and cited approaches that seem to be working in places like England, and other areas abroad. The Donaghy factor, as it were — indicated by unusual line movement and the like — would need to be monitored heavily. But in his piece, Silver comes across very similar to proponents of marijuana, and other industries that are somewhat grey in nature, namely in his assertion that whatever new laws do occur would have to be "subject to strict regulatory requirements and technological safeguards."
Nowhere is this more true than in his final paragraph — which reads "I believe that sports betting should be brought out of the underground and into the sunlight where it can be appropriately monitored and regulated," essentially a pro-legalization Mad Lib, especially if you take out "sports betting." So why, if Silver is for finding a way for fans to gamble legitimately, is he against New Jersey's approach?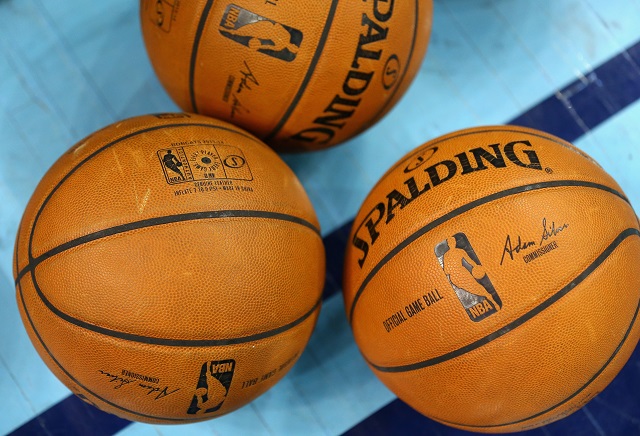 The commissioner doesn't mention the state except in passing, when he describes (without explicitly signaling) their newest attempt at legalizing gambling as "unlawful and bad public policy" insofar as it exists without any federal oversight. Is that the reason Silver can write this op-ed while the NBA maintains its participation in a lawsuit against New Jersey — something he acknowledges, to his credit? The suit is based in PASPA, the Professional and Amateur Sports Protection Act, which is described in the piece as archaic. Silver doesn't use that word, but clearly there's enough merit to the idea that it's being supported by the league as an entity, right?
It's tempting to suggest that there's some "cake eating, too" involved in this piece, since there's very little actually being accomplished here beyond a figurative breaking of the ranks with his peers (the other sports commissioners), who are firmly on the stodgy side of this discussion. But that doesn't seem particularly fair. Instead, it's probably best to take away the idea that Silver is letting the relevant parties know that there's a way to handle legalized gambling that would be palatable to him, and by extension the NBA, while making it clear that the New Jersey model isn't it.