Why the New York Giants Would Be Brilliant to Trade Saquon Barkley
New York Giants running back Saquon Barkley could potentially be on the trade block this offseason. At the very least, new general manager Joe Schoen is willing to listen.
It's finally a new day in New York. The Giants are back to their Super Bowl-winning ways…
Let's not put the cart in front of the horse, but it has got to be encouraging for fans to see that Schoen and the new regime are ready to do things the right way.
The New York Giants have a lot of work ahead of them to turn things around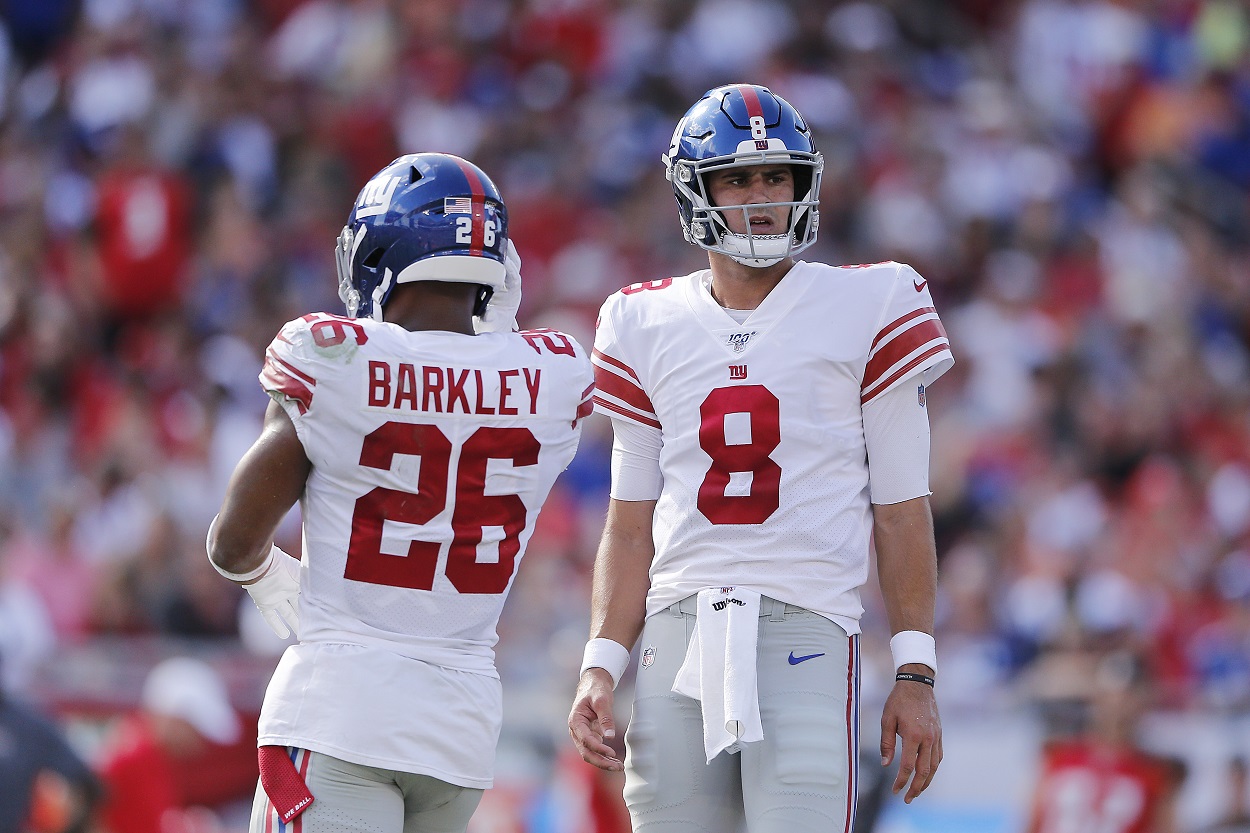 Schoen and new head coach Brian Daboll have a lot of work in front of them.
The good news is this: The Giants are a winning organization. They've got championship pedigree, four Super Bowls on the shelf, and one of the best brands in the NFL.
The G-Men are iconic.
That doesn't change because they haven't had a winning season since 2016 and haven't won a playoff game since the last time they won the Super Bowl, 2011.
Here's the bad news. New York has botched its last few head coaching hires, highlighted by the disaster that was Joe Judge. Old general manager Dave Gettleman kind of fell asleep at the helm talent-wise as well.
Lowlights include picking Daniel Jones No. 6 overall in 2019, and arguably, taking a running back (one of the least-valued positions in the NFL) No. 2 overall in 2018: Barkley.
Joe Schoen says the Giants are willing to listen to trade offers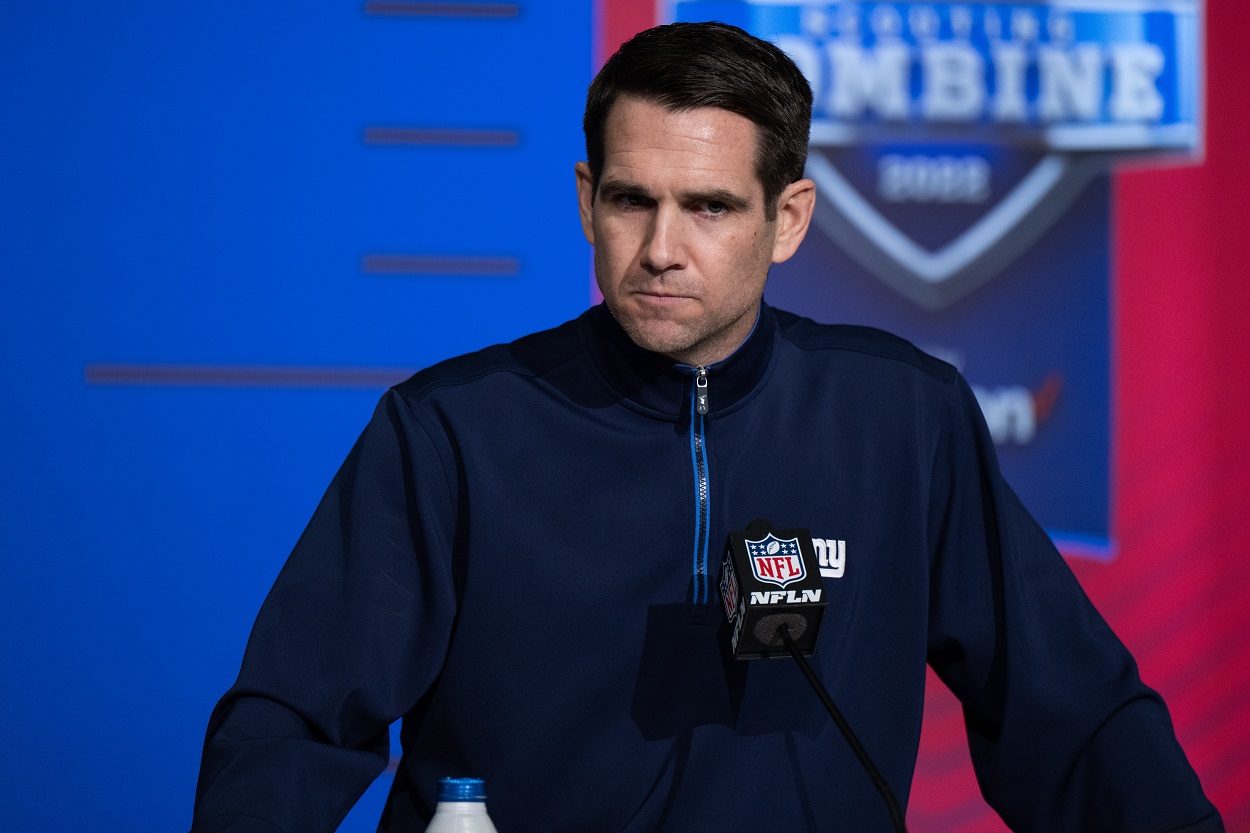 "I'm open to everything," Schoen recently said, according to ESPN. "Like whether it's trading player for player; I'll listen to anybody. If it's trading a couple players — I'm not going to say the entire roster, [that] we're open for business on the entire roster. But if anyone is going to call and they're interested in any of our players. I'm certainly going to listen."
Schoen was discussing the possibility of moving off Barkley. He was also talking about the moves the Giants need to make this offseason.
The Giants have already released tight end Kyle Rudolph and running back Devontae Booker. By cutting Rudolph, the Giants saved $5 million in cap space. Booker's release freed up $2 million. That's a cool $7 million already saved, but the Giants have big goals this offseason. According to ESPN, Schoen wants to cut $40 million off the cap.
He now has $33 million to go, and the Giants are currently roughly $5 million over the cap.
"We're in a situation where unfortunately we have to get under the salary cap. We're not in very good salary-cap health. Again, I'm not going to say yes to every deal, but I'm definitely going to listen and be open to the situations that are best for the New York Giants," Schoen said.
Barkley signed a four-year, $31.19 million contract with New York back in 2018, and he's in its last year. He has $7.2 million guaranteed coming to him via his base salary, so the Giants can't get rid of that money by releasing him.
New York can trade him, though, which would pass on his guaranteed money and effectively save the Giants $7.2. million
If the goal is truly to cut $40 million, every bit helps.
Why the Giants should trade Saquon Barkley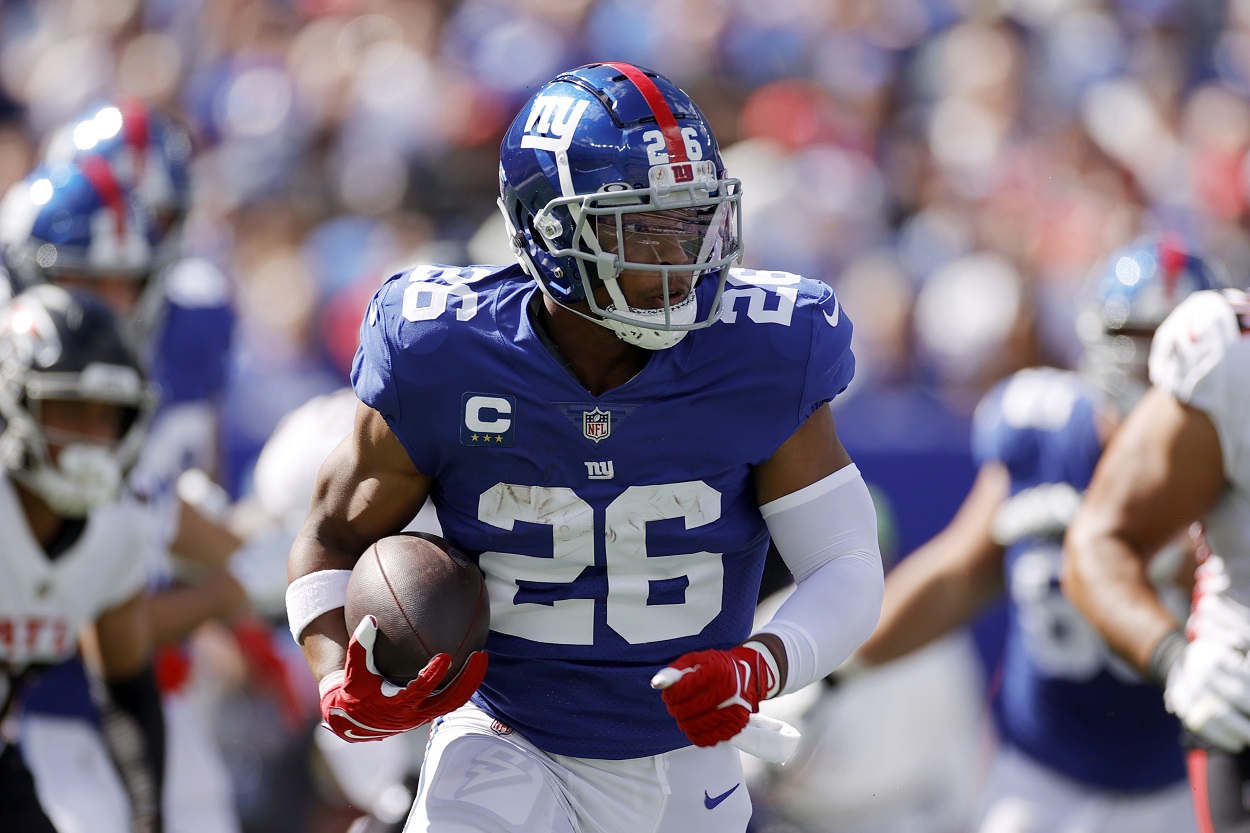 Barkley is still a big name, and when he's healthy, he can still pack a punch.
He's excellent trade bait.
You just know there's a team out there like the Buffalo Bills that feels they're an elite running back away from making a run to the Super Bowl. Perhaps Schoen can entice one of those teams with Barkley's name because, frankly, he's not elite at the moment.
His rookie season was incredible. He put up 2,028 all-purpose yards and 15 total touchdowns in his inaugural season out of Penn State. He followed that up with a sophomore campaign that saw him put up 1,441 all-purpose yards and eight total touchdowns, but it came in just 13 games. A high ankle sprain cost him three games that season.
Missing games then became a trend.
Barkley missed all but two games in 2020 due to a torn ACL, and last season, he put up only 856 all-purpose yards and four total touchdowns in 13 games. He was hampered with a left ankle injury for much of the season.
A second contract is tough enough for running backs to get. Barkley is just 25-years-old but he already has the wear and tear of a veteran running back. Playing until 30 seems like a lofty goal for Barkley, as good as he is.
Sure, the Giants want to sell tickets, and Barkley is undoubtedly a draw, but there's a great chance he walks out the front door anyhow as a free agent in 2023, so why not get something out of him while you can via trade?
Not only would the Giants create cap room, which is huge for a general manager in his first season with the team, but perhaps New York can get something valuable back in return.
No, Barkley isn't worth a first or even second-round pick at this point, but a mid-rounder for a running back who may not even play 17 games in 2022 is better than nothing, especially considering he's going to be a free agent.
The Giants would be losing star power, but what has that got them anyhow?
If the goal is getting back to winning Super Bowls, Schoen would be wise to send Barkley packing.
Stats courtesy of ESPN and Pro Football Reference. Contract information via Spotrac
RELATED: Saquon Barkley's Generous Move in High School Confirms His 'Humble' Character