Why Nick Saban Would Be Crazy to Ever Leave Alabama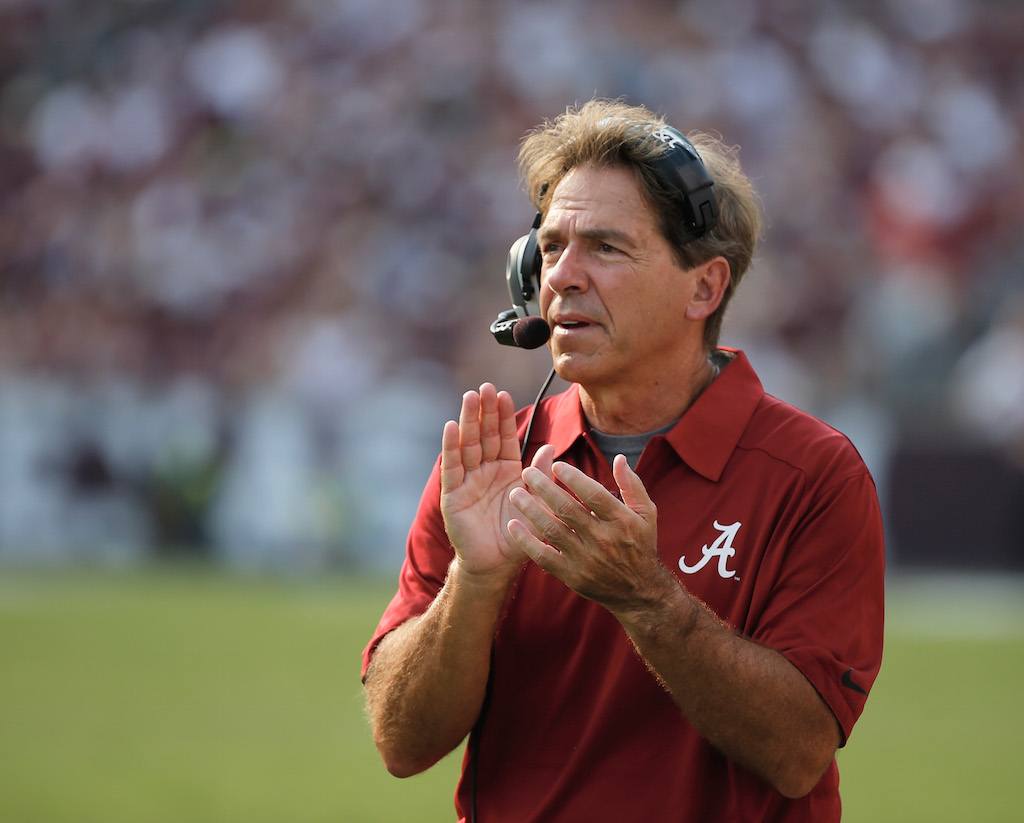 In case you've missed it, there is something special going on in Tuscaloosa, Alabama. Regardless of how the 2016 season played out, the University of Alabama is still, in our opinion, be home to the greatest college football program of all time. Their head coach, Nick Saban, is well on his way to going down as the best coach the game of football has ever seen at the collegiate level.
Since Saban took over as the head coach at Alabama in 2007, the Crimson Tide have posted an overall record of 118-19 (.861 winning percentage); they've won six SEC West titles, four SEC titles, and four national titles; and they've produced two Heisman Trophy winners (running backs Mark Ingram and Derrick Henry) and countless All-Americans.
When you consider everything that Saban has accomplished in his 20-plus seasons as a head coach at the college level (he also led LSU to a national championship back in 2003), it's hard not to call him the greatest college coach of all time. Likewise, when you look at what Alabama has accomplished during the Saban-era, it's also hard to not consider them the greatest dynasty in college football history — especially when you factor in the scholarship limits and parity of today's college football landscape.
With the way he revived the Alabama football program, it is no surprise that Saban is a god of sorts in one of the most football-crazed regions of the country. Knowing all of this, we shockingly learned that the two-time Associated Press National Coach of the Year reportedly expressed interest in the head coaching vacancy for the New York Giants last January.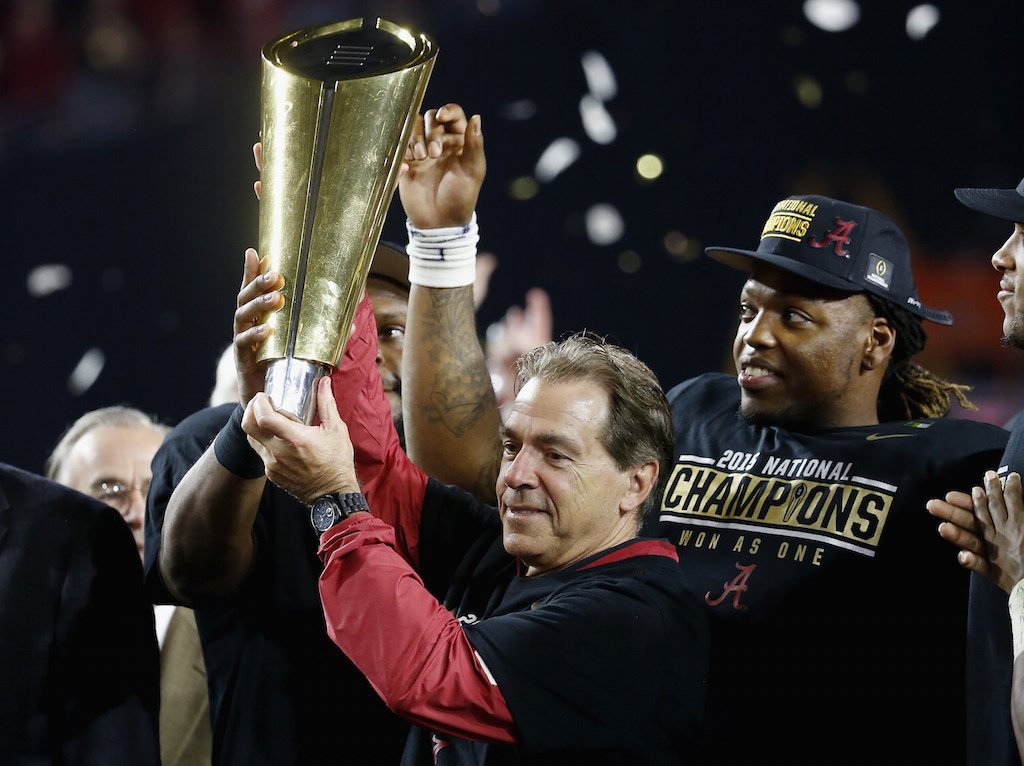 According to world renowned (and controversial) boxing promoter Bob Arum, Saban's representatives reached out to him in an attempt to express interest in the job and get in touch with Giants co-owner Steve Tisch shortly after Tom Coughlin re-signed last offseason. According to Arum, it was Saban's wife, Terry, who shot down the idea of the 65-year-old head coach giving the National Football League another try. Here's how the whole thing went down in Arum's words:
Here's what happened. I get a call from Nick Khan, who's an agent at CAA, and is a good friend of mine. He says, "Bob, I know you're a good friend of Steve Tisch. I have a colleague here at CAA," and I forget the guy's name, "who represents Nick Saban. And Saban would be very interested in the Giants job." This was before they hired McAdoo, but after they announced Coughlin was leaving. So I call Steve and I say, "Hey, Saban would be very interested. I got this call." Then I tell him the whole story, and that Saban would be interested in the job, what a great coach he is, etc. etc. The story said Saban wanted $10 million. I don't remember it being $10 million. But it was a big, big contract. So Steve said he would call me back.

I guess he (Tisch) talked to (John) Mara because he called me back and he said, "Yes, we would be very interested. But we're on a deadline. We're about to hire somebody else," which turned out to be McAdoo. "He's got to get back to us in one day. This has got to be done in one day and it's got to be confidential. If it is, it'll be a go."

So I called Nick (Khan), who relayed it to his colleague at CAA. They came back and said, "Nick is delighted. Now he's talking to his wife." They went so far as to contact real estate agents in New Jersey, for homes in New Jersey. Then Nick [Khan] called back the next day and said, "Call Steve. Tell him Nick can't do it. His wife loves Tuscaloosa, Alabama. She doesn't want to move, so Nick can't take the job.'
Arum, a lifelong Giants fan, continued, "I think Saban is the best coach in football. In college, there are two great coaches — Saban and (Jim) Harbaugh, and you saw what Harbaugh did in the pros. He was a hell of a coach with San Francisco and at Stanford. And with Saban, Alabama is like a professional team. They're terrific. So I think Saban would've been absolutely great. I think McAdoo possibly could become a very, very good coach. But Saban, in my mind, is something special."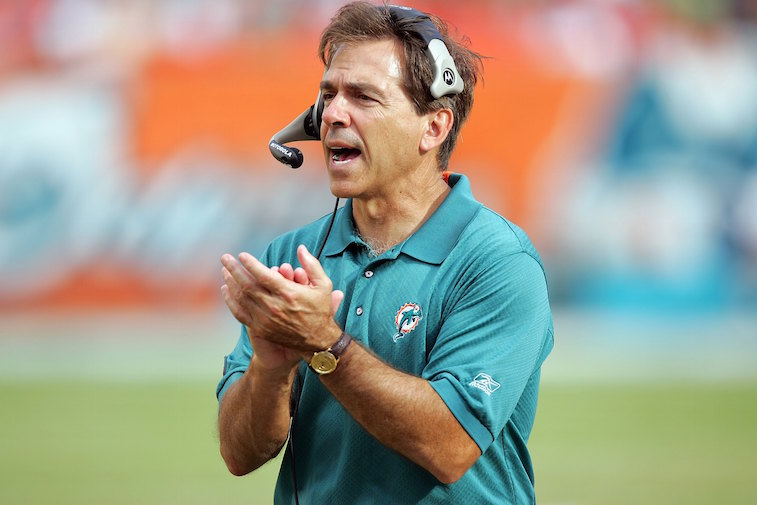 Assuming that Arum isn't fabricating his story and everything that he claims to have happened truly went down, it begs the question, why would Saban want to leave Alabama and take on a high-pressure NFL head-coaching job?
Well, for starters, the NFL is the pinnacle of the coaching profession. Given his competitive spirit, we can almost guarantee that Saban wants to prove he can win at the highest level of the game. Furthermore, taking an NFL job would mean that he would no longer have to spend his offseason traveling across the country trying to convince the best high school and junior college players in the country to come play for him at Alabama. In reality, with his resume, what more is there for Saban to accomplish at the college level.
Saban's first go-round at being a head coach in the NFL ended in near disaster. He posted a 15-17 overall record in his two seasons (2005–06) leading the Miami Dolphins. The team never fully embraced his hard-nosed approach; to be frank, it actually rubbed several Dolphins players the wrong way.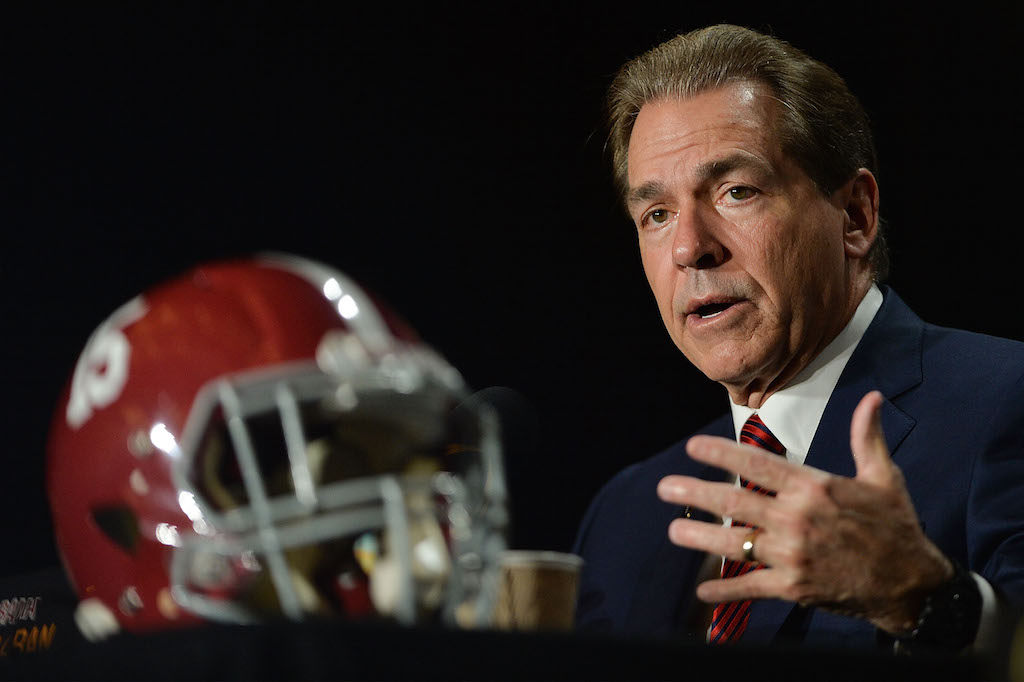 With the way that his brief stint as Miami's head coach played out, there are several reasons it just doesn't make sense to us that Saban would want to give up his job in Tuscaloosa for the uncertainty that comes with life as a coach in the NFL. He just turned 65 years old on Halloween; his wife is reportedly happy in Tuscaloosa, where he is treated like a king; and the Alabama athletic department will pay him whatever he wants.
More importantly, though, Saban has built something that is truly special and unlike anything else college football has ever seen. His staff is loyal and full of outstanding recruiters (although the program practically recruits itself based on the Tide's impeccable reputation), and he is sending players to the NFL by the dozens.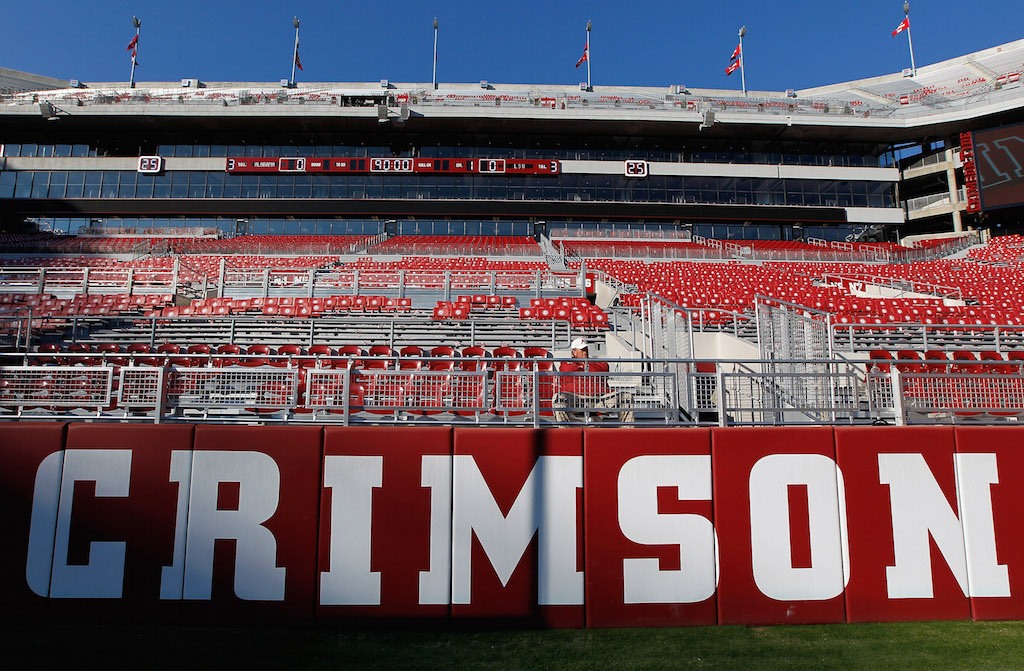 What's even more impressive is that Saban's 2017 team is the heavy favorite to win the College Football Playoff national championship in what many people viewed as a rebuilding year. It's becoming more and more clear that with Saban running the show, the Crimson Tide will be a perennial national title contender.
At his current rate, there is a real possibility that Saban could lead Alabama to another five-plus national championships — ending all debate over whether or not he is the greatest college football coach of all time — before he calls it quits and rides off into the sunset. It would be crazy for him to give that up. Fortunately for the Crimson Tide, Saban signed an extension with his Alabama team through 2024.
Statistics courtesy of Sports-Reference and ESPN.