Why Olympic Sprinter Oscar Pistorius Was Found Not Guilty of Murder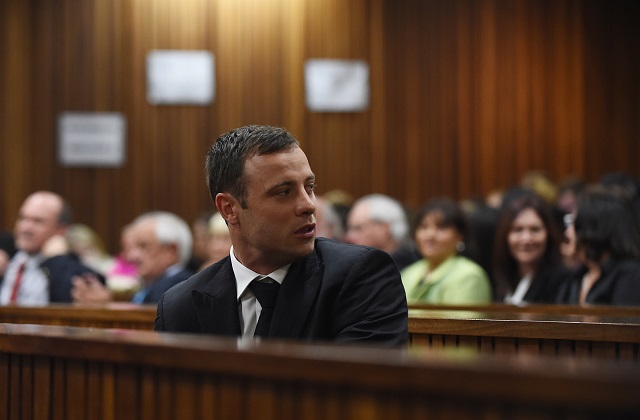 Oscar Pistorius, the onetime Nike endorsee, Olympic competitor, and double-amputee sprinter, has maintained his innocence over the February 14 shooting of his girlfriend in 2013. Throughout the last year and a half, wherein he has lost his sponsors, the sprinter has maintained that the shooting was an accident and that he believed the bathroom — where he shot at — was occupied by an intruder. It was, instead, occupied by his significant other. The prosecution for the case has held the position that the killing was deliberate, the result of a Valentine's Day argument between the couple.
On Thursday, a judge ruled that Pistorius would not be found guilty of either premeditated murder, saying that the evidence for the claim was "purely circumstantial," or dolus eventualis, the knowledge that he must have known he was going to kill someone by firing his gun. The question about whether the athlete could still be found culpable for manslaughter remains, a ruling that "in South Africa is defined as the 'unlawful negligent killing of a human being'. It is a charge that focuses on negligence rather than intent," according to a South African journalist quoted by The Guardian.
Culpable homicide carries no minimum sentence in South Africa but does have a maximum of 15 years' worth of jail time, per Mandy Wiener, a South African journalist covering the case. Before adjourning the court on Thursday – the verdict on manslaughter, the charge of possessing ammunition, and two counts of firing a gun in public will be delivered on Friday — the judge had walked the room through a line of thinking that illustrated why she believed Pistorius's actions had been negligent but not guilty of murder.
Update: On Friday, Pistorius was found guilty of culpable homicide. It appears unlikely that he will serve anything approaching 15 years of jail time.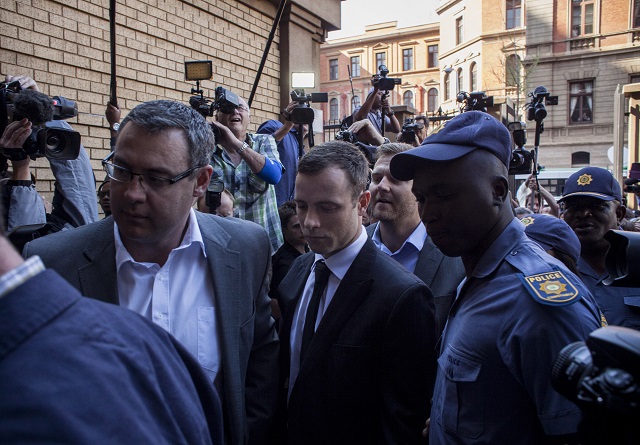 Pistorius won eight medals at the Paralympic Games, six of them gold, and became the first amputee runner to compete at the Olympic in 2012, when he qualified for the South African men's team and participated in the 4 x 400 relay in Beijing. The trial has now reached its sixth month, after originally beginning on March 3, although it has been delayed by a pair of adjournments. The judge's decision is coming more than a month after the closing arguments from both the prosecution and the defense were heard.
"The state clearly has not proved beyond reasonable doubt that the accused is guilty of premeditated murder," Judge Thokozile Masipia said, per The Guardian. "Viewed in its totality, the evidence failed to establish that the accused had the requisite intention to kill the deceased, let alone with premeditation. The accused therefore cannot be found guilty of murder."