Why Patrick Mahomes' Net Worth Is More Than You Think
Patrick Mahomes has thrown for over 50 touchdowns in a season. He's won the NFL MVP award. And he's one of the league's best passers for two years running. For such a young player, Mahomes has a lot of accomplishments. After Super Bowl LIV, he added Super Bowl champion and Super Bowl MVP to that list.
The sky seems like the limit for Mahomes, both in potential career achievements and what he can earn going forward. The quarterback will likely be one of the NFL's highest-paid stars someday, but what does he earn now? Let's look at Mahomes' net worth.
Patrick Mahomes' current contract
Mahomes is still on his rookie contract, so he currently makes well below what a player of his caliber should. According to Spotrac, the 24-year-old signed his first deal, a four-year, $16.42 million contract, in 2017.
While the average annual value of that deal is a tad over $4 million, it fluctuates from year to year. Last season, when accounting for his base salary, signing bonus, and roster bonus, Mahomes earned $2.7 million. He's scheduled to become an unrestricted free agent in 2022.
Because of the nature of NFL contracts, Mahomes' production has outpaced his pay significantly. Take a look at some of the other highest-paid quarterbacks in 2020 and what they make:
Russell Wilson: $35 million
Ben Roethlisberger: $34 million
Aaron Rodgers: $33.5 million
Jared Goff: $33.5 million
Carson Wentz: $33 million
Mahomes has played as well (or nearly as well) as all of those quarterbacks this season yet his salary is a mere fraction of those contracts. It's a glaring inefficiency in the way the NFL compensates its players.
The many companies Mahomes endorses
After Mahomes' breakout 2019 season, he became a much bigger star from a marketing standpoint. It made sense that advertisers would want to cash in on the rising star's popularity. That's why Mahomes' net worth may be higher than you think: He has a multitude of endorsements.
The Chiefs star has endorsed the following products:
Oakley sunglasses
Hunt's ketchup
State Farm Insurance
Call of Duty
Head and Shoulders shampoo
Bose headphones
Adidas
Advocare
Hy-Vee Supermarket
If you watched the NFL this season, you can't forget his hilarious turn across from Aaron Rodgers in State Farm commercials. It's clear that Mahomes will only grow in popularity now that he's won a Super Bowl so early in his career. Expect more marketing opportunities than ever before.
What is Patrick Mahomes' net worth?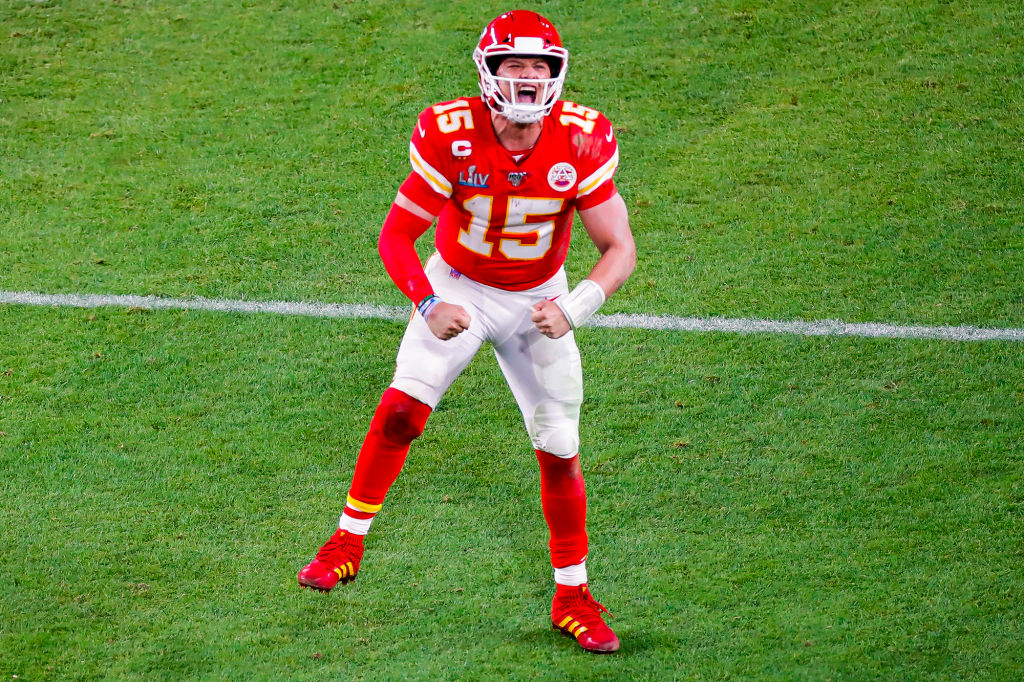 Celebrity Net Worth estimates that Mahomes is worth $10 million — at least for now. His net worth will grow soon. Kansas City Chiefs' owner Clark Hunt has said Mahomes will get an extension no later than next offseason.
If Adam Schefter's report is any indication, Mahomes will be the NFL's first $200 million man. This could make him not only the highest-paid player in the NFL right now but the highest-paid player of all time.
While it's truly remarkable any time a player is named the highest-paid athlete in the sport, it's absolutely warranted in Mahomes' case. Now the question will be whether the Chiefs can stock the team around him with the talent necessary to keep winning Super Bowls.
Follow more updates from Sportscasting on our Facebook page.