NFL: Here's Why the Raiders Picked so Many Clemson Players in the 2019 Draft
Oakland Raiders general manager Mike Mayock began his career with the team by making headlines.

He stated he had no problem to kowtowing to the wishes of head coach Jon Gruden. Mayock and Gruden sent all the team's scouts home days before the NFL draft, and he was so secretive about his draft strategy that he took a binder of notes with him everywhere — even to his bathroom at home. Mayock raised some eyebrows during the draft by honing in on Clemson players, but he had his reasons for doing so.

Why Mayock and the Raiders picked so many Clemson players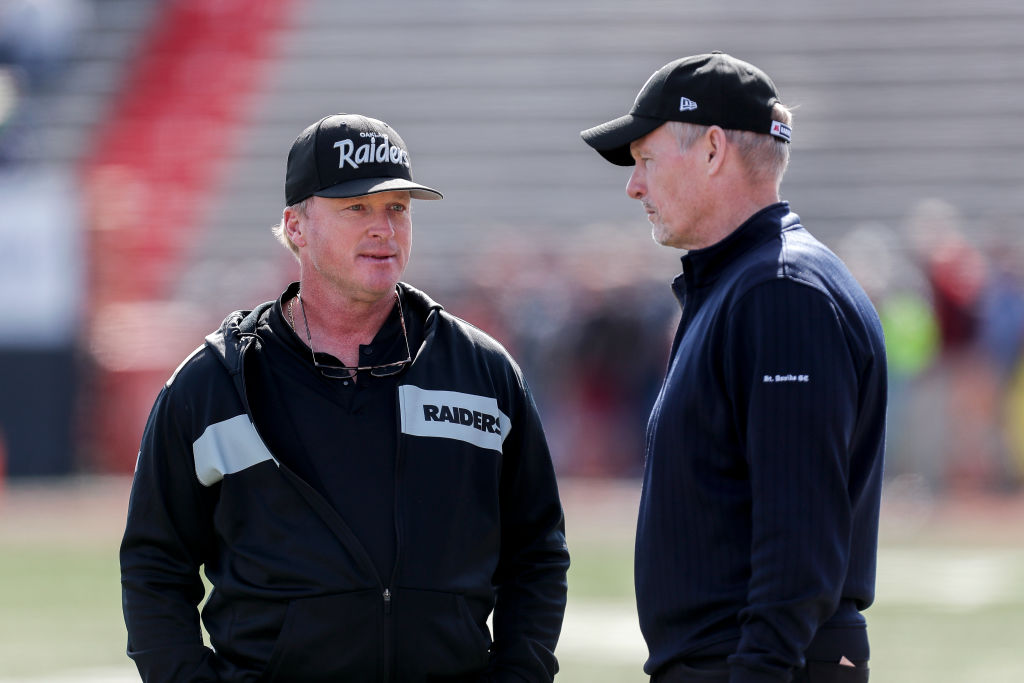 Mayock and the Raiders picked three Clemson players in the 2019 NFL draft, including two in the first 40 picks. Defensive end Clelin Ferrell was the No. 4 overall pick, and cornerback Trayvon Mullen was pick No. 40. The Raiders also picked Clemson wide receiver Hunter Renfrow, with another of the team's nine picks, and he signed another Clemson player, tight end Cannon Smith, as an undrafted free agent.

So why did Mayock and the Raiders add so many Clemson players? Let's have Mayock explain:

"They all played in a bunch of big football games in their collegiate careers. They've all competed at the highest level, including against Alabama for national championships," Mayock said, according to Tiger Net. "They've all graduated. Their character is phenomenal. I think Dabo [Swinney, Clemson coach] does a great job and has really turned that program into one of the top programs in the country. It's a combination of watching the film itself and evaluating the player.


"It's knowing what kind of program they came out of, which preaches accountability to yourself, your teammates, and your coaches. … And, at the end of the day, there better be some talent there. We felt like they all had that."

The four Clemson players certainly gained a following in college thanks in large part to their play with Dabo Swinney's club. In an ideal world, that success can carry over to the NFL, as they picked many of the team's best players and put them next to a far superior roster.

However, some could say that relying on one school so prominently could backfire, as some of these players are statistically likely not to make it very far in the NFL.

Mayock, however, seems unconcerned. He loves what the players did in college, and he believes that the players get a taste for what it takes to become an NFL player and that the transition will not be a tough one.
Welcome to the NFL
Gruden is a demanding coach, but perhaps his hard-nosed style will be exactly what these Clemson players need to succeed at the next level. At the very least, they should be accustomed to the kinds of high-pressure situations they'll face in the NFL.

Mayock is focused on winning, and it is undeniable that he brought in four people who have won. We will see whether or not it works out, but individually, all of these players have something to offer the Raiders.

Clelin Ferrell
Clelin Ferrell comes from a military upbringing both at home and at school. Taking notes from his father, who tragically passed away when he was still in high school, Ferrell's knack for hard work, discipline, and never giving up can, perhaps, be credited to this upbringing. One thing is for certain, however — he can play.

Ferrell's explosive defense, penchant for coming up big in big games, and competitive drive to win the game will be vital to the Raiders success right away, and Ferrell has shown no signs that he will wither when the time comes.

Trayvon Mullen
Trayvon Mullen is in an interesting spot where he will get lots of opportunities at cornerback, but if he is not ready, this dream of the NFL could turn into a nightmare. There is no doubt that Mullen was a talented player at the college level, but the NFL will require him to get even better, and if he does not perform to his best capacity, his window of opportunity could be small. However, Mullen has shown that he takes on challenges well, and if he takes the next, there is no reason to believe he can't flourish in the NFL for a very long time.

Hunter Renfrow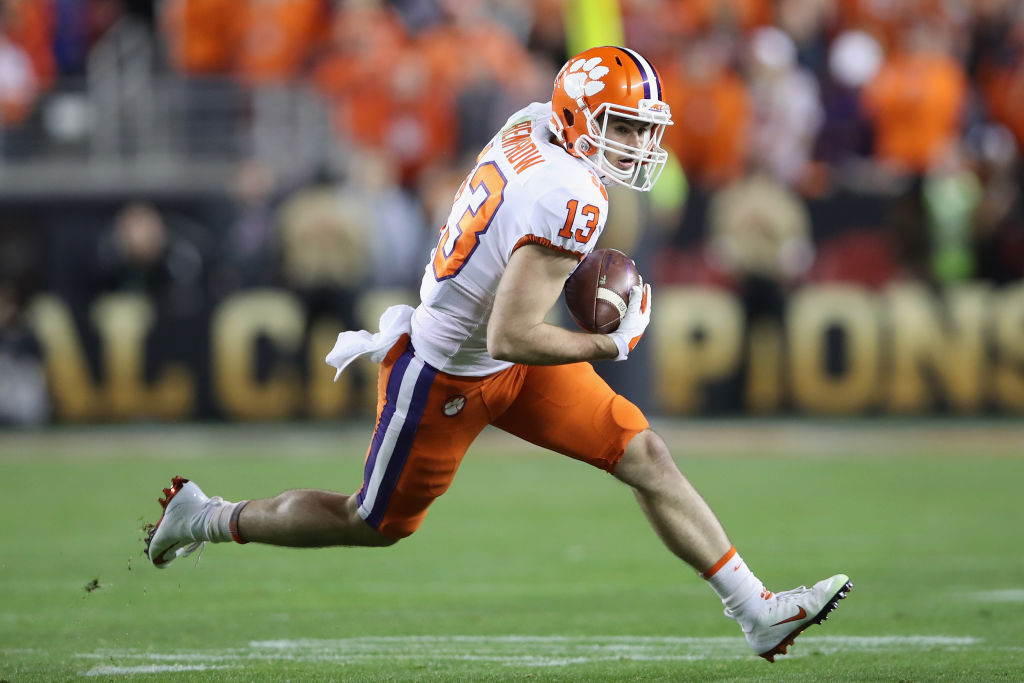 At 5-foot-10, and 184 pounds, Renfrow's lack of size may be the only thing that kept the wide receiver from going earlier in the draft. Draft position, however, is only part of a player's journey, and Renfrow has the hands and the skill to make up for his perceived lack of size.

A multi-sport athlete growing up, Renfrow was a baseball player for much of his life, but now that he is strictly in the football camp, the skills he has picked up from all over should make him an interesting prospect.

Cannon Smith
hDespite going undrafted, Cannon Smith could have what it takes to surprise people in the NFL. Becoming a regular starter won't be easy for the tight end, but Smith has an NFL physique at 6-foot-5 and 235 pounds. Perhaps he can start building the skills he lacked that prevented him from becoming a drafted player after getting some run with the practice squad and training camp invitees. His size and skills made him a great college player, and with a little growth, those skills might translate to the NFL.