Why Reggie Wayne Needs to Join Peyton Manning in Denver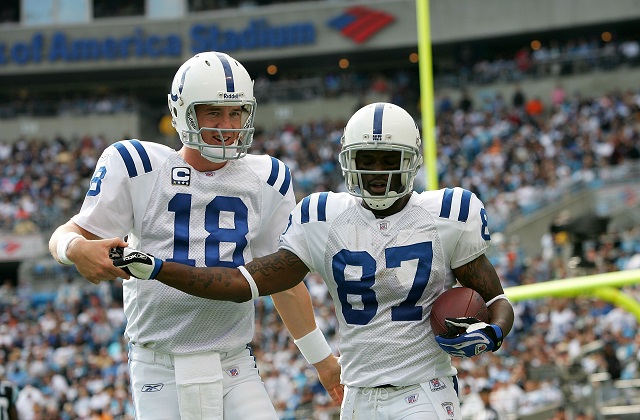 The Indianapolis Colts continue to press forward into their new era of football by, once again, cutting ties with a player from the old guard. When the 2015 season rolls around, Reggie Wayne will no longer be wearing the iconic horseshoe, as the team has decided not to re-sign the all-time great wide receiver.
On Friday, the Colts issued a statement about about their decision, and the feelings on this matter can best be summed up by the words of owner and CEO Jim Irsay:
Reggie is one of the greatest men to ever wear the horseshoe, and we have been blessed to watch him play for the past 14 years. When he first took the field with us in 2001, we knew this day would eventually arrive. That reality is one of the things that makes pro football such a tough business. We feel this decision is in the best interests of the team and for Reggie as it will allow him to seek a better opportunity for playing time elsewhere if he so chooses. Reggie is beloved by the Colts organization and our fans and he will always be a part of the Colts family.
This is a surprising move by the Colts, and yet somehow we shouldn't be that surprised. As pointed out by Irsay and shown in many moves this offseason, football is a business. When an organization feels that a player no longer fits its vision, it will not hesitate to move on without him — even the iconic ones like Wayne.
And yet when this went down, our first thought wasn't sadness; it was wishful thinking. Could Wayne and Peyton Manning actually reunite in Denver? Yes, please.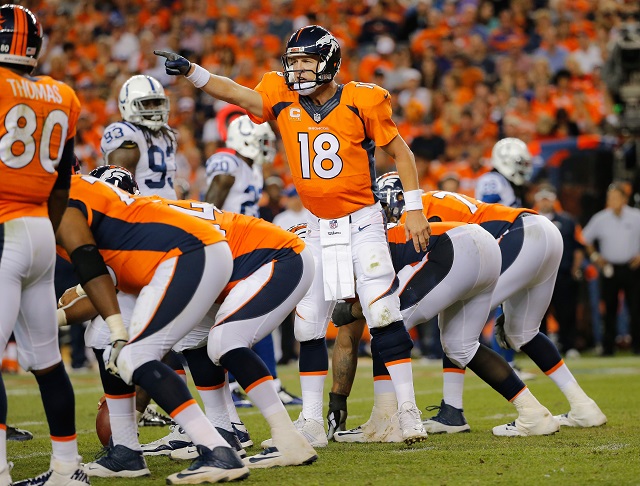 We're not foolish enough to believe that Wayne is the same player he was during the prime of his career. After all, the guy is 36 years old, and 2015 would mark his 15th season in the NFL. But the beauty in signing with the Broncos, besides the obvious, is that Wayne wouldn't have any pressure to be "the man" in Denver's offense.
That side of the ball is already stacked with playmakers, and the addition of Wayne would just be icing on the cake. Not to mention, it's clear that the All-Pro can still play the game. Wayne may have suffered a torn ACL seven games into the 2013 season, but he proved, despite an off-year in 2014, that he could still contribute. And we can't think of a better place to finish his incredible career than in Denver.
For all we know, Wayne may have played his final game in the NFL; he has yet to determine if he will play in 2015. However, perhaps he has one last season in him. And if that's the case, what better way to go out than by catching passes from the from the first guy to throw it your way in this league? Wayne has 1,070 receptions and 14,345 receiving yards in his career, and the majority of those stats have come by way of passes from Manning.
From 2001 to 2010, with Manning as his QB, Wayne had 787 receptions, 10,748 receiving yards, and 69 touchdowns. That's what you call chemistry. And that just doesn't go away, especially if you're talking about two of the all-time greats.
It's pretty safe to say that Manning probably only has one season left in the NFL. But since his time in Denver, he's already shown his ability to reinvent himself. He may be at the end of his career, but he's still played some of the best football of his life while as a member of the Broncos. He most certainly deserves to go out on top, and so does Wayne.
For the most part, their careers have been intertwined, and they've each made the other infinitely better. How great would it be if these two giants, both cut from the same team, reunited to make one final run at a Super Bowl title? Imagine if they were actually able to pull it off — talk about some sweet poetic justice. Now that is an ending we all need to see.
All statistics are courtesy of Pro-Football-Reference.com and ESPN.com.