Why Retired All-Star Rasheed Wallace Refused to Coach in the NBA
It's incredibly difficult to win an NBA championship. Players who lift the Larry O'Brien trophy command massive salaries and often go on to cushy coaching jobs with other NBA teams. However, one NBA player finished his career with over $150 million in earnings plus an NBA championship — and ended up choosing to coach high school basketball.
Rasheed Wallace's NBA career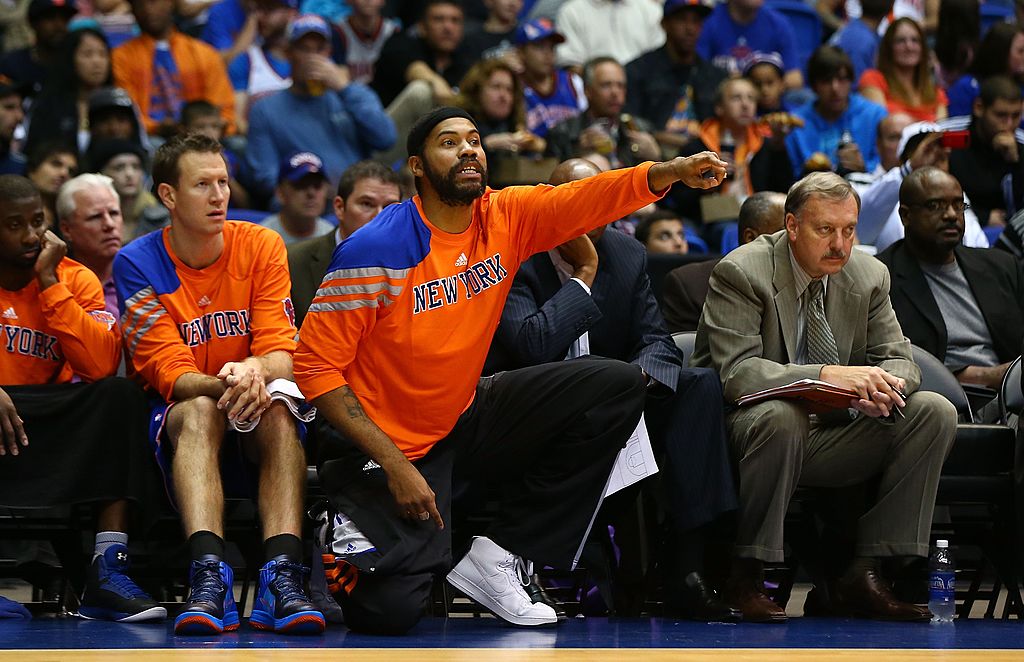 The power forward and center joined the Detroit Pistons more than halfway through the 2003-04 season. Between February 8 and February 20, 2004, Wallace played games for the Atlanta Hawks, Portland Trail Blazers, and Pistons.
Even though he joined the Pistons after the All-Star break, he still managed to spur them on to end the season with a 20-5 run and finish second in the Central Division. Through the playoffs, Wallace started all 23 games and ended up with 299 points, 179 rebounds, 37 assists, 13, steals, and 45 blocks.
Wallace was a critical part of the successful Pistons team and remained with Detroit through 2009. Over the last few years of his career, Wallace went to Boston and then eventually to the Knicks after a short retirement. But despite a brief stint as a Pistons assistant coach during the 2013-14 season, Wallace eventually left the NBA behind entirely.
Wallace in retirement
More opportunities were available as Rasheed Wallace left the league. Many teams would have been happy to have him on their coaching staff, if only for his wealth of experience as a successful NBA star. But Wallace chose his own path, focusing on what really mattered to him: making a difference. He's dedicated to making sure the next generation of players is as focused and knowledgeable as the current one.
Wallace may have said it best: "The money was good," he told Sporting News, "but it's not about the money to me, it's about that knowledge. Knowledge should be free and it doesn't cost anything to pass that knowledge to these young men.
Wallace certainly has the game experience and the mechanics to pass on to the next generation, but it's understandable that the parents of Durham Jordan High School may have a few concerns given Wallace's penchant for emotional play. To this date, he still holds the record for technical fouls in a single season, with an incredible 41 over 80 games. But Wallace and the school seem to understand that this is in the past, and he's focused on imparting productive wisdom toward his high schoolers.
Ball don't lie at Durham Jordan High
Most fans watching the NBA today are familiar with the phrase "ball don't lie." When someone gets a foul call they don't deserve and then misses the free throws? Ball don't lie. When you work hard in the gym on a shot for months and hit it in a game? Ball don't lie.
The most important thing Wallace can explain to the next generation is that keeping your head up and playing an honest game are the keys to success. Every player he coaches isn't going to go on to an NBA championship, and they don't have to. 
The world of high school can be a difficult one, even for star athletes. Whether Wallace takes the team to the next level and starts winning championships or not, he's going to be able to give them life advice they wouldn't get from the average coach.
Wallace had a very unique career in the NBA and racked up a number of dubious accolades, but he also lifted the Larry O'Brien Trophy with the rest of the Pistons. No one's run in the NBA was exactly like his, and that makes him perfectly suited to coach the next generation.