Why Roy Jones Jr. Was Placed on a Terrorist List
A look at why former four-division boxing champion Roy Jones Jr. was placed on a list of traitors and terrorists by the country of Ukraine.
Roy Jones Jr. is seen by many as one of the greatest pound-for-pound boxers of all time. The 51-year-old, who is set to square off against former undisputed heavyweight champion of the world Mike Tyson in an exhibition bout at Staples Center on Saturday night, won titles in four weight classes and is the only fighter in history to win a heavyweight championship after beginning his career as a light middleweight.
While Jones matched up against some of boxing's biggest names in his prime years, the final decade of his career, which didn't conclude until 2018 when he was 49 years old, felt more like a world tour of sorts as he consistently matched up with opponents who didn't have much of a chance to win in locations not really seen as boxing hotspots. He fought in Australia, Latvia, and Poland and states such as North Carolina and Delaware, which don't exactly have the same type of reputation for putting on big boxing events as do locales like Las Vegas, Atlantic City, or New York.
The Roy Jones Jr. world tour also included a few fights in Russia, four to be exact, and he loved doing business in the country so much that he became an official Russian citizen in 2015, a decision that also put him on a terrorist list in Ukraine.
Roy Jones Jr. fought three times in Russia from 2011 to 2014
Following Roy Jones Jr.'s bout with Bernard Hopkins in April 2010, a rematch of their fight from 1993, Jones spent more than a year out of the ring before returning in May 2011 to take on Denis Lebedev, who at the time was one of the top-ranked cruiserweights in the world, at the Krylatskoye Sports Palace in Moscow. Lebedev knocked Jones out cold with two seconds remaining in the 10th and final round of the fight and Jones didn't regain consciousness for more than five minutes.
In December 2013, Jones returned to Russia to take on Zine Eddine Benmakhlouf for the vacant WBU cruiserweight title in a bout that was billed as "Winner Takes All," as the victor received the entire fight purse. Jones earned a unanimous decision victory.
Nine months later, Jones battled Egyptian fighter Hany Atiyo at the Basket-Hall in Krasnodar, Russia, and knocked him out in 75 seconds, giving Jones his fifth straight win and the 59th of his career.
He became a Russian citizen ahead of his final fight in the country in 2015
In August 2015, Roy Jones Jr. met with Russian President Vladimir Putin and officially asked him to become a Russian citizen, saying it would be easier to do business in the country, business that included opening boxing academies and training Russian fighters. Jones also stated that he sometimes felt more accepted in Russia than he did in the United States (h/t Christian Science Monitor via Gazeta.ru).
"After my arrival in Russia, I saw that there is a large community of boxers. I also felt appreciated in Russia. Maybe even a lot more than I was valued and appreciated in my own country."

Roy Jones Jr.
Approximately a month after the meeting, Putin approved Jones' request and Jones officially became a Russian citizen in a ceremony at the offices of the Federal Migration Service in Moscow.
Three months later, on December 12, 2015, Roy Jones Jr. was knocked out at the VTB Ice Palace in Moscow by Enzo Maccarinelli. Jones never fought in Russia again.
Roy Jones Jr. was placed on a terrorist list in Ukraine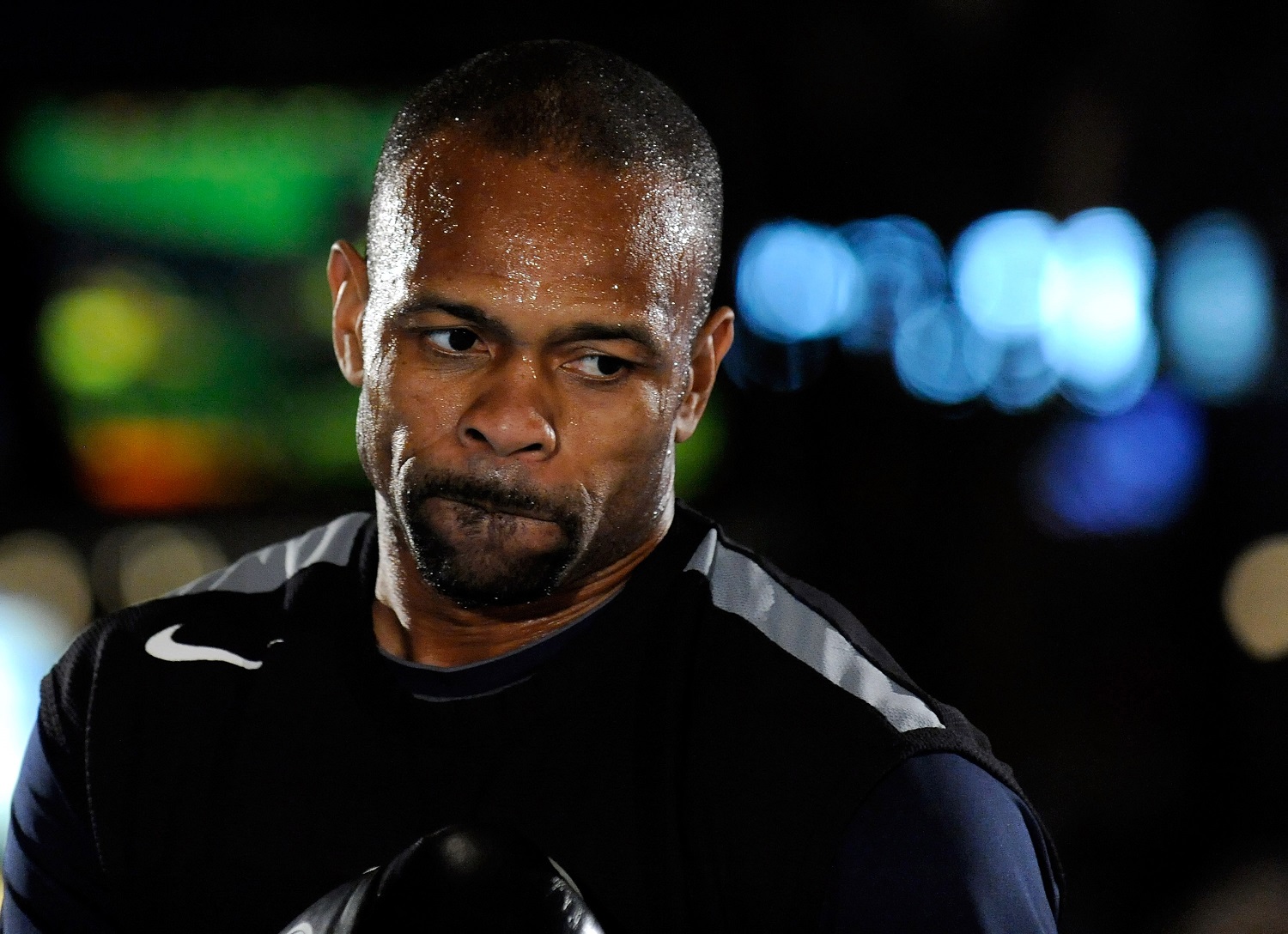 What we failed to mention above is that Roy Jones Jr.'s initial meeting with Vladimir Putin took place in Crimea, the territory Russia annexed from Ukraine in 2014, which certainly soured relations between the two nations.
Following the meeting between Jones and Putin, Ukrainian parliament member Anton Herashchenko, who was one of the co-founders of the "Peacemaker" database, which is used to search and track terrorists, and is widely known for his anti-Russian views, wrote on his Facebook page that Roy Jones Jr. had been added to the "Peacemaker" system (h/t Boxing.com).
"American boxer Roy Levesta Jones was included into the 'Peacemaker' database as a violator of the state border and has been placed on Ukrainian blacklist of 'traitors,' 'separatists,' and 'terrorists.'"

Anton Herashchenko on Roy Jones Jr.
Herashchenko, who now serves as a deputy minister at the Ukrainian Ministry of Internal Affairs, was also looking to open a criminal case against Roy Jones Jr. for illegally crossing the border but it never came to pass.